Online marketing is changing rapidly, as a greater focus is being placed on social media and personality-based promotion. While traditional marketing techniques are still important, you shouldn't underestimate the power of influencers.
In fact, influencer marketing can be a very effective method for raising the profile of your affiliate website. This technique involves collaborating with social media influencers to increase your traffic and sales. By finding the right influencers to collaborate with, you can grow your audience and find leads who might not otherwise have discovered you.
In this article, we'll dig deeper into influencer marketing and how it can be beneficial for your affiliate site. We'll also share a few ways you can use this type of marketing to boost sales. Let's get started!
An Introduction to Influencer Marketing
Influencer marketing is an umbrella term for any marketing focused on 'influencers', or particularly influential individuals. This can include both marketing with and to these people and their audiences.
The growth of influencer marketing has been huge over the past few years, with the amount of money spent doubling since 2015. A prevalent type you're probably familiar with is when a celebrity endorses a product, either on their social media accounts or elsewhere.
When it comes to affiliate marketing, working with influencers can be a huge benefit. An influencer helps you grow your audience and boost your sales. You can leverage their following to drive conversions up, and even use your own affiliate links to track the effects of your collaboration.
Affiliate and influencer marketing are both inherently about speaking directly to your potential customers. You can use an influencer's reach and persona to grow your audience and direct them to your affiliate site. In turn, that site will provide them with great content, and hopefully convince them to convert.
3 Ways to Use Influencer Marketing in Your Affiliate Business
At this point, you're probably wondering how to get started with influencer marketing. Now, let's take a look at how you can use this technique to boost your affiliate business.
1. Work With 'Macro Influencers' to Expand Brand Awareness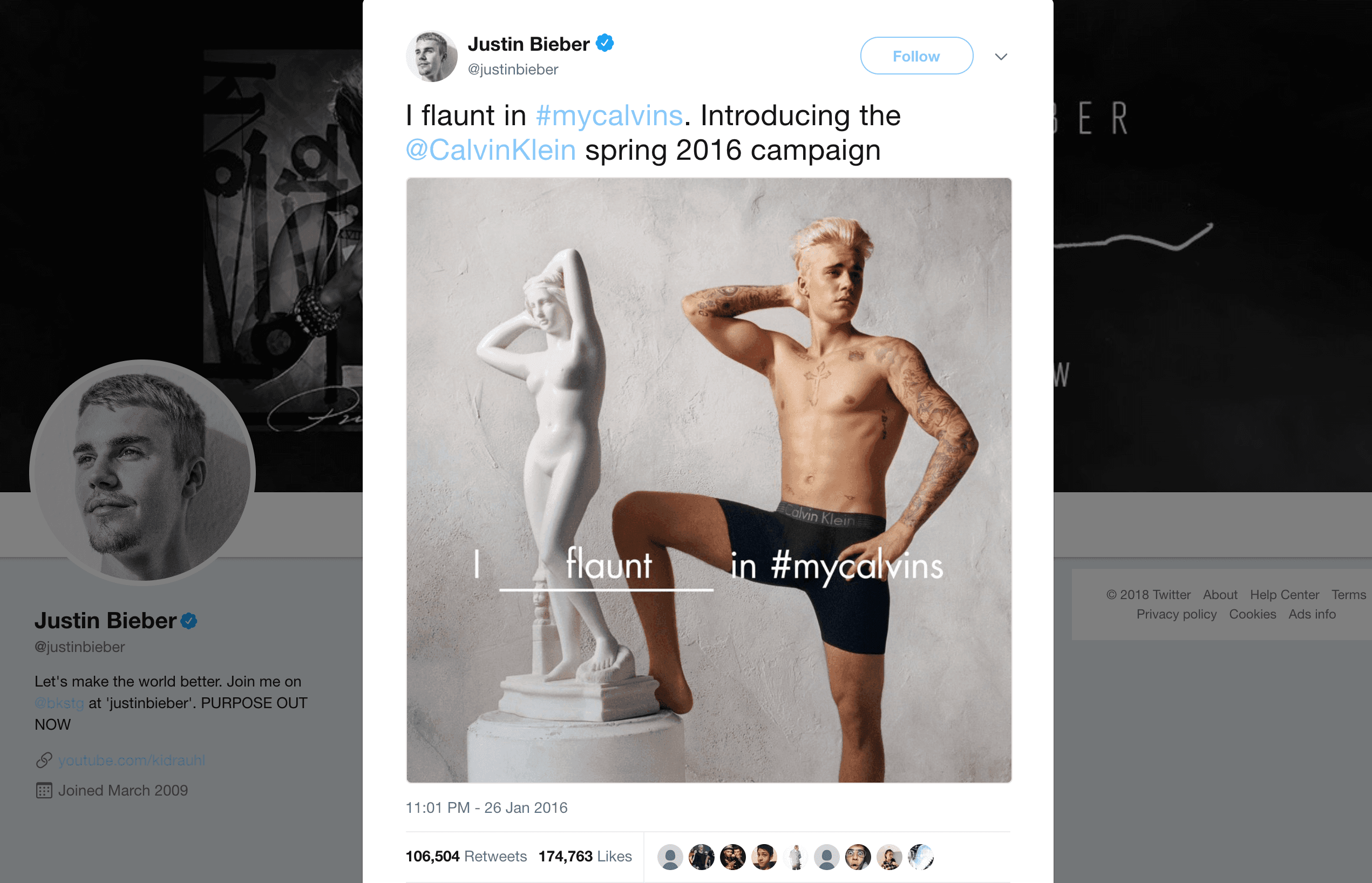 A 'macro influencer' is usually a celebrity or other person with lots of prestige and a large following. Working with this type of influencer gives you a massive reach,which can help broaden the awareness of your affiliate site.
Using a macro influencer also gives you more control, as you can choose who you work with and how your product is presented. You can also leverage the influencer's persona to your own ends. For example, some celebrities represent luxury, while others feel more authentic and trustworthy.
As you might imagine, however, these types of collaborations can be difficult to acquire. However, if you do manage to land one, it can be a real boon to your business. The best way to get started is to reach out to the influencer's PR management. Beware that if they regularly promote products, you will be competing with other brands, so make sure that you stand out among the pack. Plus, targeting a particularly successful influencer is likely to come with a high cost attached.
2. Find 'Micro Influencers' Who Match Your Niche
A 'micro influencer' is usually not a household name, but is a 'normal' person with a significant social media following. While they are smaller than their macro counterparts, working with these influencers can actually lead to better results.
Micro influencers are generally more trusted, and feel more authentic than celebrities. They also help you boost audience engagement, as smaller accounts often see more activity per post than larger ones. Finally, micro influencers are ideal to work with in certain niche markets, such as lifestyle products or entertainment media. They usually act as gatekeepers, with followers who look to them for consumer advice.
To take advantage of this kind of opportunity, you'll want to look for influencers who share your target audience and customer profile. If you're already active on social media, find the most popular users who regularly use relevant hashtags and get in touch. Usually they will have contact information readily available, and often they'll even mention if they are open to commercial collaborations upfront.
3. Create a Plan for Your Collaborations
Regardless of which type of influencer you work with, you'll need a clearly defined plan for your collaborations. First, you need to consider what your primary goal is. Are you looking to grow brand awareness, generate leads, or track how much the collaboration affects your conversions? Be aware of what you hope to achieve, and make sure that both you and the influencer are on the same page in this regard.
You also need to decide on a commission structure, and determine exactly what both you and the influencer will get out of the deal. This could be an upfront sum, or a percentage of the money you earn as a result of the collaboration. You should also consider how to disclose your collaboration. This will vary for different influencers, but it's important to make it clear to your audience.
If you plan ahead and make sure that you and your influencer are on track, you'll be able to create an effective campaign together. The most important consideration is to focus on your objective, and create a collaboration that achieves your aims in the best and most upfront manner possible.
Conclusion
Influencer marketing is smart way to organically leverage someone else's existing audience to build awareness of your own affiliate products. In order to get the most out of your collaborations, you'll want to make sure you're prepared and have clearly defined goals.
In this article, we've discussed how you can use influencer marketing to benefit your affiliate website. These three tips will get you started on the right track:
Work with macro influencers to expand brand awareness.
Find micro influencers who match your niche.
Create a plan for your collaborations.
Do you have any questions about using influencer marketing in your affiliate business? Let us know in the comments section below!
If you liked this post, be sure to follow us on Twitter, Facebook, and LinkedIn! And don't forget to subscribe in the box below.