Once you have a roster of affiliate partners who are ready to host ads for your business, the next step is to create banner images for them to display on their sites. However, working with a professional designer can get pricey.
Fortunately, there's a wide array of tools available to help you out. Creating your own images gives you the ability to change up your banner ads periodically, or to personalize them for each of your affiliates – without the expense of hiring a designer.
This article will go over six tools you can use to create your own banner images. Let's get going!
The Importance of Affiliate Banner Ads
First, let's briefly go over what banner ads are and why you might want to use them instead of text ads. Banner ads are vertical or horizontal images, usually placed on either the top, bottom, or right-hand side of a website:

They can be much more eye-catching than text-based ads would be in the same location. Also, people generally process information more quickly from images. This means that even a quick glance at a banner ad can tell visitors all they need to know – and if they're interested, they'll click through.
You can create and supply banner ads to your affiliates using Easy Affiliate. However, if you do use a banner ad, you'll want to take the time to design one that really stands out.
6 Tools to Help You Create Banner Images for Your Affiliate Ads
In the past, we've gone over the basics of how to design effective banner ads. However, actually creating those banners can be a challenge.
Fortunately, you don't need to be Picasso to create a stunning banner yourself. To help you get started, let's look at five tools you can use.
1. Google Web Designer

Google Web Designer is a desktop app that enables you to create beautiful HTML and CSS designs – no coding necessary. It's perfect for technically-minded designers who can navigate a slightly more complex interface.
Key Features:
Google Web Designer includes a visual editor that automatically generates code.
It can scale your designs with ease for mobile devices – so you don't need to continually adjust the sizes for different platforms.
You can create simple images, or even complex and layered animations, both using a visual timeline.
Pricing: Google Web Designer is a completely free solution.
2. Fotor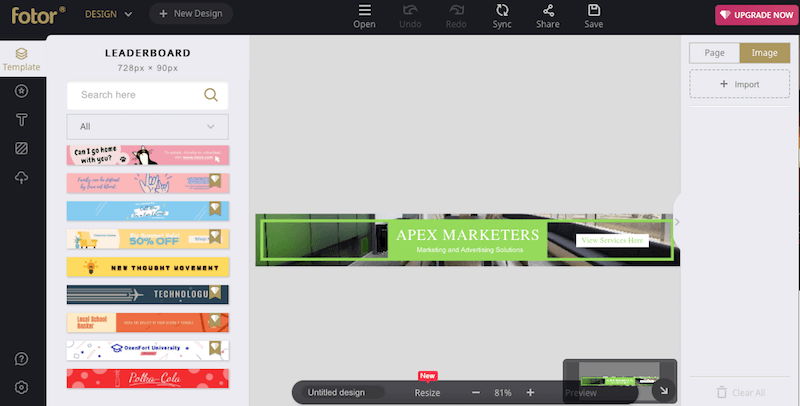 Fotor is an online and desktop app that comes with a number of attractive templates This means that if you're a total design novice, you can start with one of these foundations, and then simply tweak it as needed.
Key Features:
Pared down, Fotor is one of the simplest layout tools you can use.
If you're stuck for ideas, you can use Fotor's extensive template library as inspiration.
You can also use Fotor's filter library to customize your photos with Instagram-like filters. This can add greater contrast and interest to them. One study showed that photos with filters are more likely to be viewed and commented on than standard images.
Pricing: Fotor is a free tool, with a premium version starting at $3.33 per month. Some templates are premium-only, and this version is also ad-free.
3. Pixlr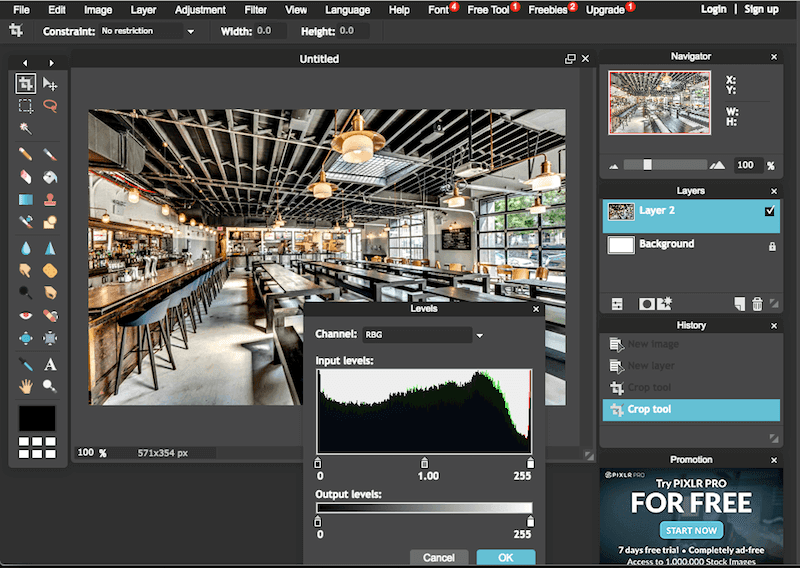 Pixlr is a web-based photo editor with an interface similar to early versions of Photoshop. If you have experience with Photoshop, but want something simpler and free, this is an excellent alternative.
Key Features:
Pixlr uses a 'layers' window to display all the images on your canvas. Once you understand the concept of layers, it can make graphic design fairly easy.
This tool offers a wide range of image editing tools, including level adjustments.
You can save your edited Pixlr photos as transparent PNGs, and bring them into either Google Web Designer or Fotor to design a more complex layout.
Pricing: Pixlr is a free tool with a pro option that costs $5 per month. It includes a template library, and access to over 1,000 premium stock photos.
4. Canva
Canva is a web-based tool with streamlined simplicity, which is perfect for design newbies. You can use it to generate custom color palettes, font pairings, and more. The best thing? It offers a free banner maker tool!
Key Features:
You can find two fonts that match nicely together using Canva's Font Combinations tool.
If you upload a photo you like, Canva will automatically generate a color palette based on it, with hex codes for the web.
Canva's pro version includes over 400,000 free stock photos, illustrations, and templates to choose from.
Pricing: This is another free solution with a premium tier. Pricing starts at $12.95 per month, per user. You can also try it free for 30 days, to get a feel for how the tool works.
5. Snappa

Snappa is a web-based app, which offers powerful design tools in an easy-to-use format. Overall, it's an excellent option for beginners.
Key Features:
You can control graphic effects in Snappa with an easy slider.
It includes over 500,000 images and over 70,000 graphics (such as illustrations and icons) that you can use.
There's a one-click resizing option, with built-in presets and an option for custom sizing.
Pricing: Snappa offers a pared-down version for free. The pro version starts at $10 per month.
6. Instasize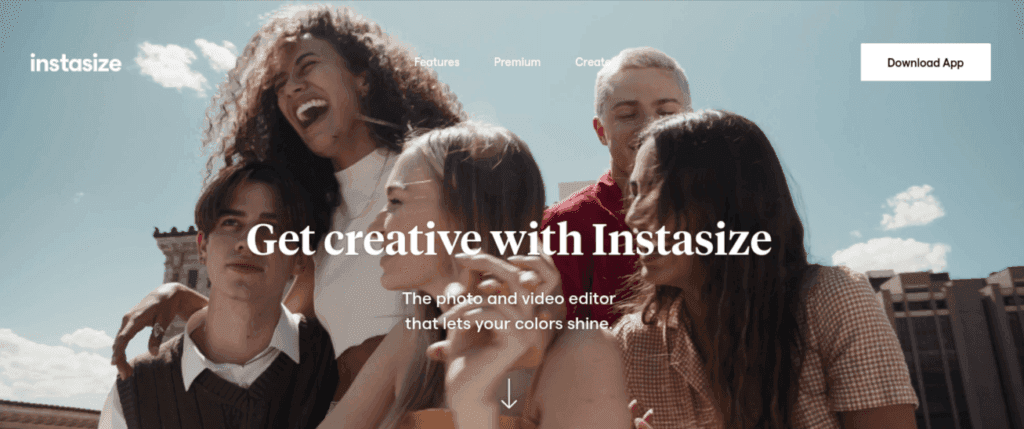 Instasize is a unique addition to our list in that it's an an iOS-based mobile app that includes a killer set of tools for image and video editing – right from your phone.
Key Features:
A library of more than 100 premium filters
Create tappable web stories you can post anywhere
Hundreds of unique backgrounds
Beauty tools that allow you to do things like edit flaws, remove redness, and whiten teeth
Access to expert tips and tutorials
Pricing: The app costs just $4.99 per month, and there's a free version with some great standard features if you'd like to give it shot before you commit.
Conclusion
Creating banner images is simple, once you're familiar with the tools available. Being able to quickly customize and edit a banner yourself can have huge payoffs in the long run, versus the expense of hiring a designer.
Let's recap the six top tools you can use to do this:
Do you have any questions about creating effective banner images for your affiliate site? Let us know in the comments section below!
If you liked this article, follow us on Twitter, Facebook, and LinkedIn. And don't forget to subscribe in the box below!