When it comes to running an affiliate program, productivity is a top priority. With so many partners to keep track of, you may be looking for a way to get more done in less time.
Fortunately, there are ways to help you boost your efficiency. By familiarizing yourself with the latest productivity tools and technology, you can find the best solutions for optimizing your affiliate program.
In this article, we'll cover the importance of efficiency in an affiliate program. Then, we'll take you through five top productivity tools for 2021. Let's dive right in!
The Importance of Running an Efficient Affiliate Program
With affiliate marketing spending projected to reach $8.2 billion by 2022, there's huge potential for influencers and advertisers alike. A strong marketing strategy can be key to take advantage of that growth. However, doing so productively is essential.
Running an affiliate program can be disorganized work. As several key players are typically involved, it's not unusual for communication to become a bit disjointed or for opportunities to be missed. This can eat up time better spent on other business-related tasks, leading to long hours or costly expenses.
Productivity tools can help with this. While every business and affiliate program is different, some best practices tend to be universal. Finding tools that facilitate your work can also make your brand more attractive to potential high-quality affiliates.
There are countless reasons why you might have started your affiliate program. You may have been looking to establish trust with customers, access new audiences, or advertise economically. Regardless of your motivation, streamlining your workflow can be crucial to achieving your goals.
5 Top Productivity Tools for Affiliate Programs In 2021
There are many different areas in which you can seek to improve your efficiency and effectiveness. As such, you may want to invest in a variety of solutions to create a well-rounded system. Here are five types of productivity tools to help your affiliate program flourish.
1. Communication Tools
Communication is essential when you're networking with multiple affiliates. Therefore, you may want to consider technology that will enable you to quickly and easily discuss important issues with them. This can eliminate the problem of missed emails, make clarification easier, and help keep your team and affiliates on the same page.
A popular communication tool that accomplishes these goals is Slack:
Slack enables you to create different channels that you can dedicate to each of your projects or departments. It also has instant messaging features, calling capabilities, and the option to share channels with other companies for collaborations. Slack uses a freemium model, scaling from a complimentary basic plan to an advanced version that costs $12.50 per month, per user.
Additionally, you could also choose to use communication features straight from your site. Our Easy Affiliate plugin can provide important notifications directly to your affiliates' account dashboards. Other ways to connect with partners include commission tracking and a streamlined payment system.
2. Automated Analytics Tracking
No two marketers are alike, so naturally, different affiliates will earn different commissions. Automating your tracking of these metrics can help you identify top performers or find partners who could use some guidance.
A powerful tool for this purpose is Google Analytics, used in conjunction with MonsterInsights:
MonsterInsights enables you to easily integrate your Google Analytics account with your WordPress site so you can view data from your admin dashboard. You can track overall conversions across your website, view customer demographics, and much more. These details might also give your affiliates more insight into their audiences and marketing performance.
There are also ways to track your affiliates individually. Easy Affiliate gives you powerful admin features to compare reports, rank your affiliates automatically, and analyze sales down to each click right from your WordPress dashboard.
3. Scheduling Solutions
Between you and your affiliates, your brand is probably putting out a considerable amount of content. However, that work doesn't exist in a vacuum. Take control of your distribution plan with solutions that put your publishing and marketing schedules on the same calendar.
A holistic view of your game plan can make sure you never miss an opportunity to promote your brand and drive sales. It can also contribute to a consistent posting schedule, or help you plan to accommodate guest authors.
If this sounds useful to you, consider using a tool like CoSchedule: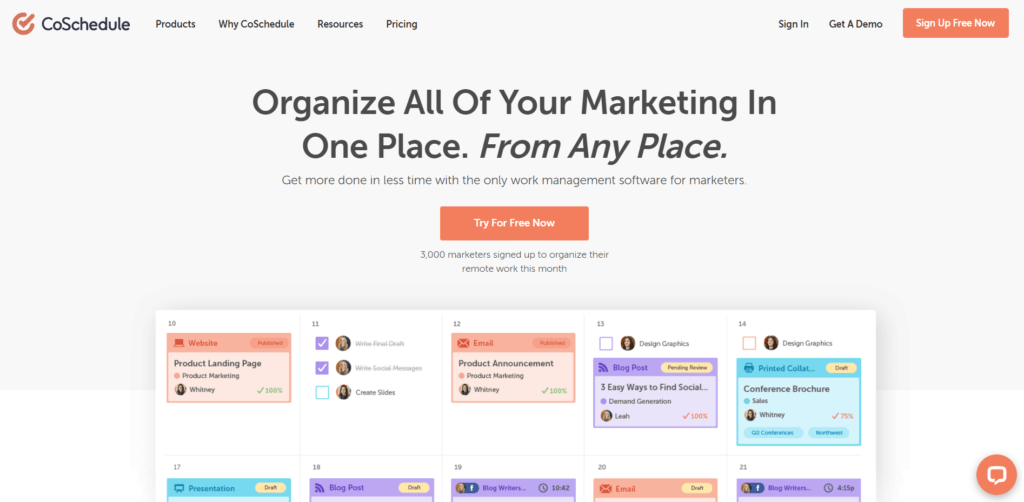 CoSchedule works by synchronizing your WordPress data on its servers. This enables users to edit together in real-time. The entry-level plan starts at $29 per month, per user, with scaled-up options available.
You might also consider using scheduling tools in more creative ways. For example, you could use a calendar app to track special events or sales and keep your partners apprised of these campaigns so they can promote them.
4. Collaborative Project Management
You're most likely in contact with your affiliates frequently. Working with them closely is often required to produce the most effective results. Consider using a tool that will help everyone track tasks for both online and offline marketing.
Collaborative project management solutions provide all members of your team with easy access to a snapshot of your ongoing projects. As such, you can lay out your expectations for affiliates early on to make sure you hit your goals.
One option for this is Trello: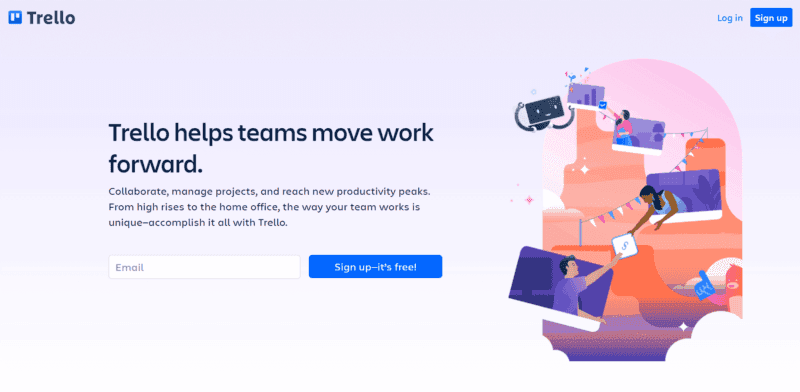 Trello enables you to create an individual "card" for each project. You can add custom fields for information such as keywords, due dates, and word counts. The basic plan is available for free, with a more feature-filled option starting at $10 per month, per user.
Don't be afraid to take advantage of free trials. Everyone organizes differently, and a test drive can give you an idea of how a platform operates before you commit. Organizational solutions can play a big role in project management, so we recommend taking your time to find the right fit.
5. Link Management Plugins
Links are indispensable to affiliate programs. Each unique URL can track partner performance and provide accurate information on how much you owe in commissions. As such, you may want to invest in a tool to oversee each affiliate link you're sending out to influencers.
Solutions such as these can help you monitor both broad trends and individual statistics to give you a more holistic view of your marketing strategy. You may also be able to obtain data that you can use to provide tailored advice to individual affiliates.
Our plugin of choice for this task is Pretty Links: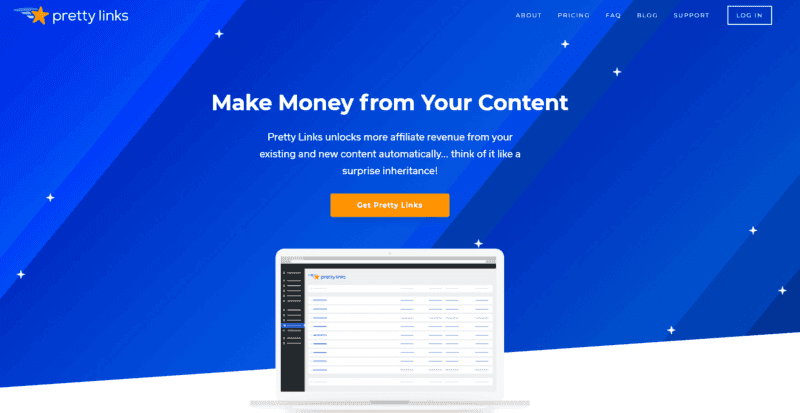 Pretty Links provides a way for affiliates to control the look and function of your URLs from their own websites. Additionally, it also enables users to create less complex-looking links, which can encourage more conversions. Pricing starts at $49 per site, per year.
Conclusion
Affiliate marketing is a dynamic industry. While this can bring your business plenty of profits, it can also make being productive more difficult. Fortunately, there are a variety of supportive tools that you can use to optimize your performance.
In this article, we covered five top productivity tools for affiliate programs in 2021:
Which tool do you think is most effective for boosting productivity? Let us know in the comments section below!
If you liked this article, follow us on Twitter, Facebook, and LinkedIn. And don't forget to subscribe in the box below!