Becoming a social media influencer can be an effective way to grow your revenue and brand exposure. However, with so many important factors to consider, it can be tough to know how to kick off your influencer marketing career.
Once you've identified your niche, developing your content strategy and growing your network of followers are key. Following a few vital steps to become a social media influencer can help you achieve these goals while also boosting your engagement rates and income.
In this article, we'll begin by talking about what an influencer is and why you may want to become one. Then we'll go over several tips to help your business gain influencer status in your niche. Let's get to it!
An Introduction to Social Media Influencers (and micro influencers)
When it comes to getting advice or recommendations on which product to buy, many no longer trust celebrity endorsements. Consumers these days are more likely to seek advice from those they perceive as credible peers than from the wealthy and famous.
That's where social media influencers come in. These low-key marketers are often ordinary people who promote brands to their followers:
While many have large audiences on one or more platforms, that's not necessarily a prerequisite. What's most important is that influencers provide know-how and transparency. When they share information, their followers value and trust what they have to say. This can make them highly effective at driving conversions when they make recommendations.
Micro Influencers
Where a standard influencer might have followers up into the millions, micro influencers usually have between 1,000 and 100,000 followers. So, as you can imagine, micro influencer status is a lot more attainable.
Not only that, but a small following can be uniquely powerful when it comes to niche marketing. That's the main reason the popularity of micro-influencers is growing among big name brands.
The key to becoming a micro influencer is to really drill down and identfiy your niche, then work hard to reach out to its audience.
Why It's Worthwhile to Pursue Influencer Status
There are many reasons you may want to become an influencer. For instance, brand deals with other companies can be an additional source of revenue on top of the income from your own products and services.
Additionally, influencers can have a profound impact on their followers' decision making. In fact, they are now one of the most effective and trusted sources for driving conversions.
Part of becoming an influencer is building up and connecting with your audience. This is also important for promoting your own business. In addition to promoting other brands, you can draw attention to your own in Instagram posts like this one: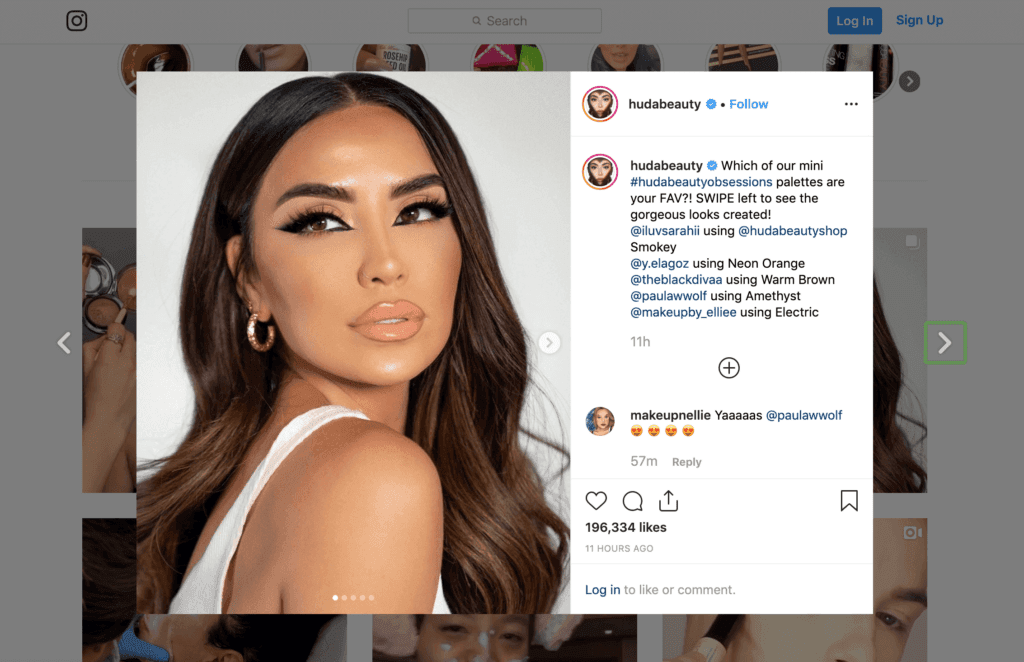 However, influencers do face some challenges, including an increasingly competitive field. They also have to keep up with influencer marketing trends. Plus, it's crucial to be very careful which products you endorse so you don't lose your followers' trust.
How to Become an Influencer in Your Niche (5 Key Tips)
With persistence and hard work, you can gain influencer status in your field and boost your revenue and visibility. Here are some tips to get you started.
1. Choose Your Social Media Channels
When launching your influencer career, the first thing you'll need to do is develop a strong presence on the internet. The best way to start this task is to decide which social media channels are best for your kind of content. Depending on your niche, certain platforms may be better than others.
For example, millennials prefer Instagram and Snapchat over most other networks. If your topics are more business-oriented, however, LinkedIn may be a more effective choice. The important thing is that you pick a platform your audience uses regularly:
You may also want to keep in mind the type of content you're most capable of producing. Facebook supports multiple media types including text, images, and video, while other platforms are more specialized. For instance, Instagram posts are image-based and YouTube focuses on videos.
2. Create a Content Strategy
Meaningful and valuable content that resonates with your audience is, perhaps, the most important thing you will need to become an influencer. Your posts should be unique and authentic enough to attract followers and to keep them coming back for more.
Quality content can also help attract brands, an essential part of being an influencer. Part of your content strategy will involve finding affiliate programs to participate in, and reaching out to other brands to see if they're interested in working with you.
Depending on your niche and social media channels, the content you create as a part of said deals may be anything from blog posts to videos. You might also consider photos or even podcasts: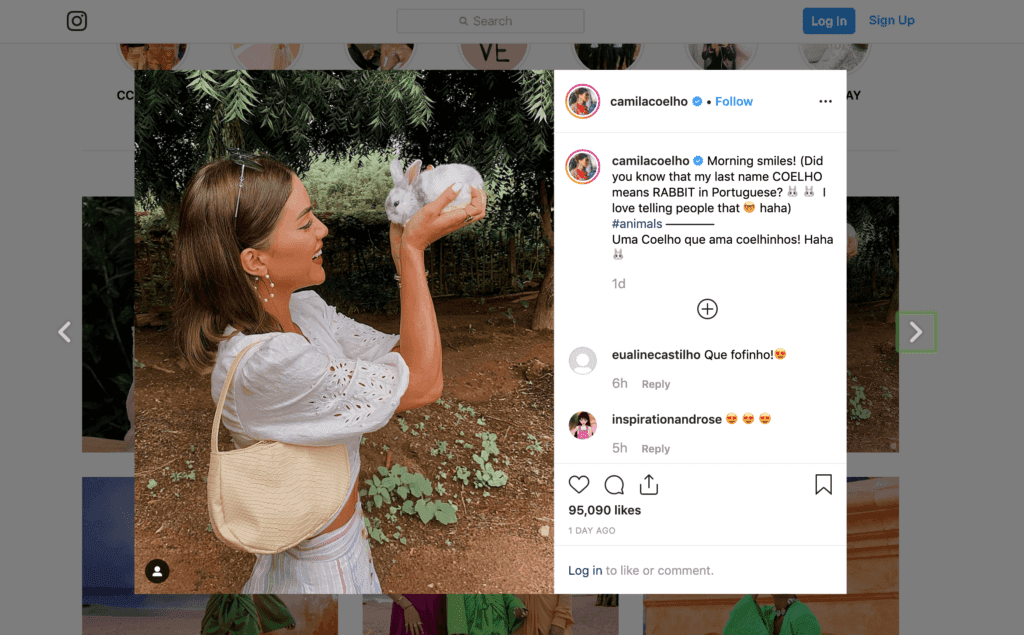 Regardless, it helps to frame your content in a way that shows off your deep knowledge of your field but also incorporates a unique voice or style. Remember that part of the appeal of influencers is that they're relatable and trustworthy.
3. Be Consistent
High-quality content delivered on a consistent basis is an effective way to keep your audience engaged. When they know new content is coming, it builds anticipation and helps followers remember to keep checking back to see what you're up to.
It may also expand your reach, as regular posting leads to more content and more opportunities for followers to share your posts. Sometimes simply announcing what you are working on before you publish it can be enough to intrigue your audience:
You can even create a weekly or monthly series to hook your audience. However you decide to pull them in, writing out a schedule for yourself – on paper or digitally – can help you to maintain regular posting.
4. Build Your Community
Part of being an influencer is being a peer in your community. This means you're not just posting content from the sidelines. You're also responding to comments and answering questions:
As your platform grows, you may not be able to respond to every single comment. However, it's important to retain an active presence on your accounts. As a rule of thumb, you can make a point to reply to at least three comments or questions on each post.
You can also invite followers to participate in forums, groups, and fan pages. If you create content on multiple platforms, it's also wise to encourage your audience to follow you on other channels as well.
5. Grow and Draw Attention to Your Work
In addition to maintaining your audience, it's important to continue growing it as well. Quality content will attract new followers, but first, they have to find it. This is why it's necessary to promote your work.
Practicing Search Engine Optimization (SEO) for social media should be a priority. Make sure you're using keywords and tags strategically to gain more prominence.
If you're active on multiple platforms, cross-promoting can help increase visibility for your posts. Especially if there are followers who only use one social media site, making sure to share content across all channels is key:
It can also be beneficial to leave comments or 'like' posts from other influencers in your industry. Their followers may take notice and check out your platforms as well.
Conclusion
It may take months of patience and hard work to see results from your efforts to gain a strong social media following. However, if you keep with it, create quality content, and make personal connections with your followers, success as an influencer is in reach.
Here are some tips to help you get started:
Choose your social media channels.
Create a content strategy.
Be consistent.
Build your community.
Grow and draw attention to your work.
Do you have any questions about becoming a social media influencer in your niche? Ask away in the comments section below!
If you liked this article, follow us on Twitter, Facebook, and LinkedIn. And don't forget to subscribe in the box below!