Congratulations! You've just unlocked the ultimate trove of Black Friday & Cyber Monday steals for your online biz! Check out our curated list of sizzling hot deals and giveaways to kickstart your festive spree! 🛍️🚀🎁
Can you feel the electricity in the air? That's not just the buzz from your pumpkin-spiced latte; it's something even more exhilarating:
🎉 BLACK FRIDAY DEALS ARE LIVE NOW! 🎉
That's right, savvy online entrepreneurs and deal hunters, the hottest sales season of the year is ON!
But there's no need for sharp elbows and whistles for these online deals and giveaways.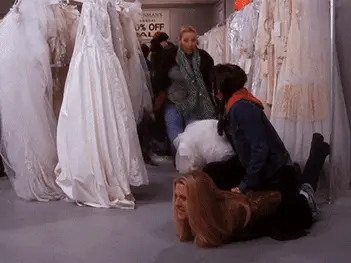 All the fantastic deals and giveaways are just a click away!👆
So get cozy, get scrolling, and enjoy hundreds of dollars of savings when you make the most of these offers on our favorite WordPress tools and services.
Catch them while you can though, as these deals are available for a limited time only. Check the start and end dates next to each offer and grab them while they're hot! 🔥
WATCH OUT: Some of these deals haven't gone live yet, so check the dates!

TOP TIP: Check in regularly on this list, as we'll be adding new deals as they roll in through December 2.
---

Easy Affiliate: Up To 70% Off
Run your affiliate program your way with the Easy Affiliate plugin for WordPress. Outsource your very own sales team for your ecommerce store, WooCommerce or membership site in minutes, and get your affiliates buzzing!

By harnessing the power of referral marketing, you can grow sales by as much as 30%! Not only that, but you get to waive third-party fees required by affiliate program hosts.
This Black Friday, claim up to 70% off your Easy Affiliate purchase or upgrade with code BF2023!
Coupon Code: BF2023
Giveaway: iPad Air
Good From: Now thru Dec 1
---

Pretty Links: Up To 70% Off
An essential in any pro affiliate's toolkit, PrettyLinks stands out as the #1, most user-friendly URL shortener and link cloaker available.
Shrink, share, and track your affiliate links with ease, and make your content work harder for you while you sit back and watch the revenue roll in.
This Black Friday, get these conversion-boosting features for up to 70% less with code BF2023.
Coupon Code: BF2023
Giveaway: iPad Air
Good From: Now thru Dec 1
---
ThirstyAffiliates: Up To 70% Off
ThirstyAffiliates is a feature-packed link-cloaking tool to help affiliates and bloggers to squeeze more revenue from their content.
Use geolocation links to send visitors directly to their country's store, easily cloak and uncloak links as required, auto-link keywords, and fix broken or outdated links in a flash!
Get all these features and more to amp up conversions and drive up affiliate commissions, now at up to 70% off!
Coupon Code: BF2023
Giveaway: iPad Air
Good From: Now thru Dec 1
---
MemberPress: Up To 65% Off
MemberPress is the world's #1 content monetization and membership plugin. Over 10 years, its customers have generated over $1 billion in memberships.
Flexible, robust, and easy to use, MemberPress regularly tops the charts for top membership plugins.
Paywall content, create and sell online courses, sell digital downloads, and accept online payments securely. However you plan on building recurring revenue, MemberPress has the easy, no-code solution for you!
Catch their biggest sale of the year now with code BF2023!
Coupon Code: BF2023
Giveaway: 14″ MacBook Pro
Good From: Now thru Dec 1
---
SEMRush: See Website For Details
SEMRush is a leading SEO, advertising, and content optimization platform. Up your digital marketing game with an extensive toolkit for keyword research, competitive analysis, and data-driven insights.
Sophisticated yet user-friendly, SEMRush offers a versatile suite of features. Analyze your website's performance, explore your competitors' strategies, and generate actionable SEO recommendations.
Whether you're an SEO pro or a marketing novice, SEMRush has the comprehensive solutions you need.
---
WPForms: Up To 70% Off
Tired of fiddling with complex form builders? Meet WPForms– the hassle-free way to create stunning forms for your site.
Ideal for anyone who wants to create anything from simple contact forms to intricate surveys or payment pages, all without breaking a sweat.
This Black Friday, don't miss your chance to snag WPForms at a fraction of the price.
Giveaway: 15″ MacBook Air
Good From: Nov 20 thru Dec 1
---
AffiliateWP: Up To 70% Off
AffiliateWP is a premier affiliate marketing plugin designed to increase your business revenue. Enhance your WordPress site by creating a top-notch affiliate program that engages and rewards your partners effectively.
Easy to set up and fully integrated with popular eCommerce platforms, AffiliateWP streamlines affiliate management. Track visits, referrals, earnings, and affiliate registrations in real-time, all from a straightforward, intuitive dashboard.

Giveaway: Apple Watch Ultra 2
Good From: Nov 20 thru Dec 1
---
Business Directory Plugin: Up To $175 Off
The slickest way to showcase businesses on your WordPress site.
This is the ultimate solution for anyone wanting to create a searchable, customizable, and responsive business directory without the tech headaches.
Come Black Friday, grab Business Directory Plugin, and turn your site into a business-listing powerhouse!
Good From: Nov 13 thru Nov 28
---
Smash Balloon: Up To 70% Off
Forget the hassle of embedding social feeds manually – meet Smash Balloon, the ultimate social media feed plugin that's as easy to use as scrolling through your timeline.
Perfect for anyone looking to seamlessly integrate Instagram, Facebook, Twitter, or YouTube feeds into their WordPress site, without a hitch.
Giveaway: MacBook Air M1
Good From: Nov 20 thru Dec 1
---
Formidable Forms: Up To 65% Off
Tired of one-size-fits-all form solutions? Say hello to Formidable Forms, the WordPress form builder that caters to your specific needs, whether they're simple or complex.
This is your must-have tool for crafting advanced forms, calculated fields, and conditional logic, all while keeping things user-friendly.
Giveaway: 13″ MacBook Air
Good From: Nov 13 thru Nov 29
---

AdSanity: 30% Off
Looking to seamlessly display ads on your site without distracting from your content? The AdSanity plugin simplifies ad management on your WordPress site.
Get full control over how you create, place, and rotate ads on your site. Display ads strategically through your content to maximize click-through rates and keep those commissions rolling in.
Coupon Code: ADJINGLE30
Good From: Nov 24 to Dec 1
---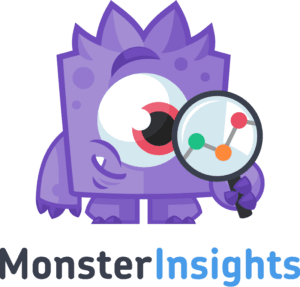 MonsterInsights: Up To 70% Off
Meet MonsterInsights is the Google Analytics plugin that translates confusing stats into actionable insights, all on your WordPress dashboard.
No need to puzzle over analytics data – this is the analytics tool for anyone wanting to truly understand their audience, track conversions, and make data-driven decisions without the jargon.
When Black Friday hits, don't miss your chance to snag MonsterInsights and make your data work for you!
Good From: Nov 20 thru Dec 1
---
WP Dark Mode: Up To 50% Off
Sick of blinding website backgrounds? WP Dark Mode is here to give your eyes a break, turning your WordPress site into a sleek, dark-themed haven.
This is the ideal solution for users who crave a more comfortable, eye-friendly browsing experience on your site.
When Black Friday arrives, light up your shopping list by adding WP Dark Mode and make browsing a breeze!
Good From: Now thru Nov 27
---
WP Live Table Sync: Up to 83% Off
Forget constantly updating tables manually, WP Live Table Sync keeps your WordPress tables in sync, in real-time.
This is the tool for you if you're looking for a seamless way to sync data between tables, without the constant back-and-forth.
Good From: Now thru Nov 27
---
Jitsi Meet: Up To 83% Off
A no-fuss video conferencing option, Jitsi Meet offers a streamlined, open-source solution that simplifies virtual meetings.
Ideal for remote team collaborations, casual catch-ups, or professional webinars, Jitsi Meet provides reliable video conferencing without the cumbersome setups or subscriptions.
Black Friday offers a prime opportunity to explore Jitsi Meet's premium features. Don't miss out!

Good From: Now thru Nov 27
---
Easy Video Reviews: Up To 76% Off
Capture genuine customer testimonials effortlessly with Easy Video Reviews. This tool integrates seamlessly into your website, allowing users to record and submit video reviews with a few simple clicks.
Ideal for businesses that prioritize authenticity, Easy Video Reviews enhances your site's content while boosting its credibility.
Good From: Now thru Nov 27
---
WishList Member: Up To 65% Off
WishList Member stands as one of the pioneering membership plugins. It laid the foundation for content protection and subscription management on WordPress.
Celebrated for over a decade, this trailblazing plugin has a devoted community of loyal users and developers.
Refined over years of user feedback, WishList Member is a reliable solution. Drip content, offer exclusive member forums, provide tiered access levels and build your online course.
Whatever your goals for your membership site, WishList Member has you covered. And this Black Friday, save up to 65% on their new plans.

Coupon Code: BF2023
Giveaway: iPad Air
Good From: Nov 20 thru Dec 1
---

MemberMouse: Up To 65% Off
MemberMouse is widely considered the premier enterprise-level membership solution for WordPress. Designed specifically for large-scale operations and intricate membership needs, it brings robustness and scalability to the forefront.
With a track record spanning years, MemberMouse is a popular solution amongst businesses seeking advanced functionalities and seamless performance.
Coupon Code: BF2023
Giveaway: iPad Air
Good From: Now thru Dec 1
---
Divi: Up To 60% Off
Transform your web design capabilities with Divi, the WordPress theme and visual page builder that makes customization straightforward and efficient. Designed for users of all skill levels, Divi's intuitive interface streamlines the design process.
Build eye-catching layouts, integrate interactive features, and apply versatile designs across your site effortlessly. Divi is a comprehensive solution for WordPress users with high design aspirations.
Good From: Nov 21
---
Elementor: Up to 46% Off
Redefine your approach to web design with Elementor, the drag-and-drop WordPress page builder. Its user-friendly interface lets you construct complex layouts and add advanced features without touching a single line of code.
Perfect for both beginners and seasoned designers, Elementor offers a robust platform to create visually stunning, high-performing websites.
Coupon Code: Auto-applied
Good From: Nov. 21-24, 2023
---
OptinMonster: Up To 62% Off
Boost your email list growth and customer engagement with OptinMonster, the leading lead-generation plugin for WordPress.
With its array of targeting and segmentation tools, you can create tailored campaigns that speak directly to your audience.
Whether it's exit-intent popups, floating bars, or scroll-triggered boxes, OptinMonster lets you design compelling calls-to-action without a steep learning curve.
Giveaway: 13″ Macbook Air M1
Good From: Nov 20 thru Dec 1
---
Canva: See Website For Details
Transform your visual content creation with Canva, the design platform that democratizes graphic design.
No need for extensive design experience – Canva's intuitive drag-and-drop interface makes it easy to create everything from social media posts to presentations.
Packed with customizable templates, elements, and fonts, Canva is a comprehensive solution for individuals and businesses looking to produce high-quality visuals.
Stay tuned for Black Friday deals to access premium Canva features at a special discounted rate.
---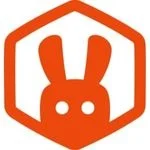 RafflePress: Up To 65% Off
Boost your website traffic and engage your audience with RafflePress, the WordPress giveaway plugin that simplifies contest management.
Its intuitive interface lets you create compelling giveaways that encourage social sharing and email subscriptions.
With features for random winner selection and fraud protection, RafflePress offers a complete toolkit for organizing and executing successful online contests.
Good From: Nov 24 thru Dec 1
---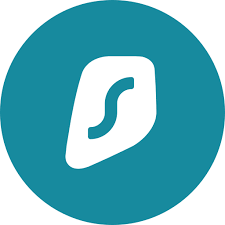 Surfshark: Up To 86% Off
Rest easy knowing your business is secure with Surfshark, the VPN service engineered for the security challenges of online businesses.
Offering fast speeds and top-notch security features, Surfshark safeguards company data and online activities so you can focus on what you do best – running your business.
Ideal for business owners who want to mitigate risks like data breaches or geo-restrictions, Surfshark serves as your all-in-one cybersecurity solution.
Good From: Nov 17
---
WooCommerce: See Website For Details
Take the stress out of ecommerce and watch your online sales skyrocket with WooCommerce, the open-source WordPress plugin that powers millions of online stores.
It's customizable, scalable, and built to integrate seamlessly with your WordPress site.
WooCommerce is the trusted choice for business owners looking to establish or grow their online storefront, offering features from inventory management to secure payment processing.
---
WP Mail SMTP: Up To $150 Off
WP Mail SMTP ensures your vital business emails don't get lost in cyberspace but land squarely in the inbox.
Featuring seamless integrations with popular email services, this plugin brings you the peace of mind that comes from knowing your emails are reliably delivered.
Keep an eye out for Black Friday deals to add WP Mail SMTP to your business toolkit at a discounted rate, and take email deliverability from a concern to a certainty.
Good From: Nov 20 thru Dec 1
---
AIOSEO: Up To 70% Off
When it comes to search engine rankings, every business wants the top spot. AIOSEO, or All in One SEO, is the WordPress plugin designed to help you get there.
Offering a comprehensive suite of SEO tools, AIOSEO helps you optimize your website's metadata, schema markup, generate XML sitemaps, and much more.
For business owners who understand that robust SEO is critical for online visibility and success, AIOSEO is the complete package.
Mark your calendar for Black Friday to acquire AIOSEO at a special rate and set your business on the path to search engine excellence.
Giveaway: iPhone 15 Pro Max + Apple Watch Ultra 2
Good From: Nov 20 thru Dec 1
---

ExactMetrics: Up To 70% Off
Turn analytics into action with ExactMetrics, the WordPress plugin for straightforward Google Analytics insights.
From tracking user behavior to understanding ecommerce performance, ExactMetrics offers a wide array of features to help business owners optimize their online strategy.
And with advanced data on demographics and interests, you can craft content that resonates and rolls in more revenue!
Good From: Nov 20 thru Dec 1
---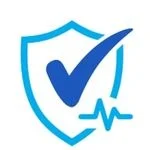 TrustPulse: Up To 60% Off
Ignite conversions effortlessly with TrustPulse, the real-time social proof notification plugin. Display recent customer activity on your site to build trust and encourage new visitors to take action.
Ideal for business owners seeking to boost user engagement and sales, TrustPulse helps you capitalize on the power of social proof.
Good From: Nov 20 thru Dec 1
---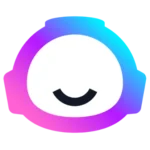 Jasper.ai: See Website For Details
Transform your content creation process with Jasper.ai, the AI-powered writing assistant that delivers high-quality, SEO-friendly text in seconds. It's a game-changer for business owners looking to save time without sacrificing quality.
---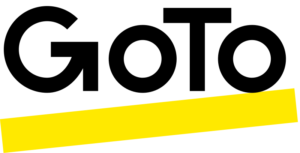 GoTo Meeting: Up to 16% Off
Revolutionize your virtual meetings with GoTo Meeting. This reliable and user-friendly video conferencing solution offers crystal-clear audio, HD video, and collaboration tools that streamline decision-making.
Ideal for business owners aiming to enhance communication and keep remote teams engaged, GoTo Meeting is your go-to tool!
---
PushEngage: Up To 60% Off
Send targeted messages directly to users' desktops or mobile devices to keep them informed and engaged with PushEngage, the leading push notification platform.
Maintain a direct line of communication with your customer base, and say top-of-mind for when they need your product/service.
Black Friday is your chance to get PushEngage at an unbeatable rate, so mark your calendar!
Good From: Nov 20 thru Dec 1
---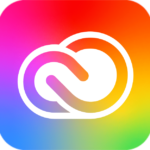 Adobe Creative Cloud: 50% Off
Level up your brand with Adobe Creative Cloud! Get your hands on the best-in-class design and editing tools, from Photoshop to Premiere Pro. It's the ultimate creative arsenal for business owners aiming to make a splash.
Coupon Code: Auto-applied
Good From: Now thru Nov. 24, 2023
---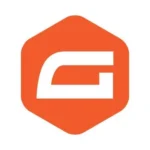 Gravity Forms: 50% Off
Take control of your forms with Gravity Forms! From basic contact sheets to intricate surveys, create forms that not only look great but also convert. It's the must-have tool for business owners wanting to streamline data collection.
Good From: Nov 21 thru Nov 28
---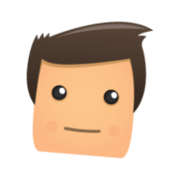 myCred: Save 23%
Transform your WordPress site into an engagement paradise with myCred points! It's not just about rewarding sign-ups and renewals – it's about crafting a loyalty program that resonates with your brand's unique flair.
With myCred, you're not just handing out rewards; you're building an irresistible community vibe. From points that spark excitement to ranks that inspire ambition, and badges that celebrate achievements – every element is a step towards a more connected and vibrant community.
Coupon Code: BFCM23
Good From: Nov 20 thru Dec 4
---
Visual Composer: Save 40%
Get set to take your website to new heights! This Black Friday and Cyber Monday, Visual Composer is offering an unmissable deal – enjoy up to 40% off on all premium plans.
Perfect for beginners and seasoned pros alike, Visual Composer empowers you to create stunning, professional-grade websites with ease. Say goodbye to complex coding and hello to seamless, intuitive design. Don't miss out on this opportunity to transform your web presence!
Coupon Code: Auto Applied
Good From: Nov 20 thru Nov 29
---
Wholesale Suite: Save 60%
Revamp your WooCommerce store with the power of Wholesale Suite, now available at an incredible Black Friday discount! Join the ranks of over 25,000 satisfied store owners who have streamlined their wholesale order management with this essential plugin suite.
Dive into the Starter Bundle and gain access to two pivotal plugins – Wholesale Prices and Lead Capture – at an astonishing 60% off. This slashes your investment from $198/year to a mere $79.20. Effortlessly set up wholesale pricing, minimum purchase requirements, tiered discounts, and more, all with just a few clicks.
And there's more – seize the opportunity to win a 15-inch MacBook Air with the M2 chip in their grandest giveaway of the year. Make this Black Friday a game-changer for your WooCommerce store with Wholesale Suite!
Coupon Code: Auto Applied
Good From: Nov 20 thru Nov 24
---
Advanced Coupons: Save 60%
Energize your WooCommerce store with Advanced Coupons, the go-to solution for expanding your coupon capabilities. Embraced by more than 15,000 store owners, Advanced Coupons is now offering a remarkable 60% discount on its Starter Bundle, reducing the annual cost from $238 to just $95.20.
This bundle is packed with two essential plugins: Advanced Coupons Premium and Loyalty Program. As a special bonus, you'll also receive over 85 additional gift card designs at no extra cost. This is an ideal package for enhancing sales and customer engagement through creative and effective coupon strategies.
Additionally, don't miss your chance to participate in their major giveaway and win a high-end 15-inch MacBook Air equipped with the M2 chip, celebrated for its exceptional speed and stunning Liquid Retina display. Take your marketing efforts to new heights with Advanced Coupons this Black Friday!
Coupon Code: Auto Applied
Good From: Nov 20 thru Nov 24
Giveaway: MacBook Air w M2 Chip
---
WC Vendors: Save 60%

Boost your online marketplace to new heights with WC Vendors, the top choice for over 10,000 stores worldwide. This Black Friday brings an exceptional opportunity to acquire the Business Plan, a premium solution for marketplace owners, at an amazing 60% discount.
Originally priced at $599 per year, you can now snag it for just $239.60. WC Vendors equips you with robust tools to confidently expand and enhance your marketplace business.
Additionally, take part in their special giveaway for a chance to win a cutting-edge 15-inch MacBook Air, featuring the M2 chip known for its rapid performance and the visually striking Liquid Retina display. Don't let this chance slip by to revolutionize your marketplace with WC Vendors this Black Friday!
Coupon Code: Auto Applied
Good From: Nov 20 thru Nov 24
Giveaway: MacBook Air w M2 Chip
---
Visser Labs: Save 60%
Unlock the potential of streamlined data management with Visser Labs, a trusted partner for over 10,000 stores in optimizing their WooCommerce operations with premier importer and exporter plugins. This Black Friday, Visser Labs is offering an incredible opportunity to save up to 60% on their flagship products.
Experience the convenience of the Store Exporter Deluxe, now available for just $79, down from its usual price of $199. This powerful tool simplifies the process of exporting orders, subscriptions, products, and more, directly to Excel or Google Sheets, making data handling a breeze.
Additionally, the Product Importer Deluxe comes with a significant discount. This plugin is a game-changer for bulk importing thousands of WooCommerce products, offering extensive support for custom fields and WooCommerce extensions. Enhance your store's data management capabilities and seize these substantial savings with Visser Labs this Black Friday!
Coupon Code: Auto Applied
Good From: Nov 20 thru Nov 24
Giveaway: MacBook Air w M2 Chip
👉 Swing by again soon, we're rolling out new deals regularly in the leadup to Black Friday!