Once your affiliate program is ready to go, you need to find marketers who will spread the word about your products and services. Since your program stands or falls based on the performance of your affiliates, it's important that they're committed, hard-working, and able to leverage their audiences to support you.
Fortunately, finding quality affiliates doesn't have to be challenging. All you need to do is be proactive, and know how and where to look. Especially if you've already settled on a profitable niche and prepared a customer profile, the process can be fairly simple.
In this article, we'll talk about why finding and attracting the right affiliate marketers is important. We'll also discuss how you can go about persuading them to join your program. Let's get started!
What to Look for When Choosing Affiliates for Your Program
Did you know that 5% of affiliates bring in 95% of a program's income? As such, finding quality affiliates who can pull their weight is a crucial element in running a successful affiliate program.
When looking for affiliates, you should aim to find experienced marketers, preferably those who already have established audiences. They need to be eager to work, and know the ins-and-outs of your industry or niche. This will make it much easier to slot them into your program and see results right away. Plus, it will all but guarantee that they'll bring quality leads your way. Of course, finding affiliates like this may seem like a tall order – but it's easier than you might think.
3 Ways to Find the Right Affiliates to Market Your Products
Throughout the next few sections, we'll look at the best ways of finding ideal affiliates for your program. Bear in mind that this is by no means a comprehensive list, nor should you rely on only a few methods. Instead, consider these techniques a solid starting point for locating potential affiliate marketers, which you can branch out from over time.
1. Reach Out to Niche 'Tastemakers'
A 'tastemaker' is a person with influence within a particular niche. While they could be a celebrity, a tastemaker can also be a regular person with a lot of authority in your industry, or with a large online following. They could even be someone with a well-read review blog, or a popular vlogging channel: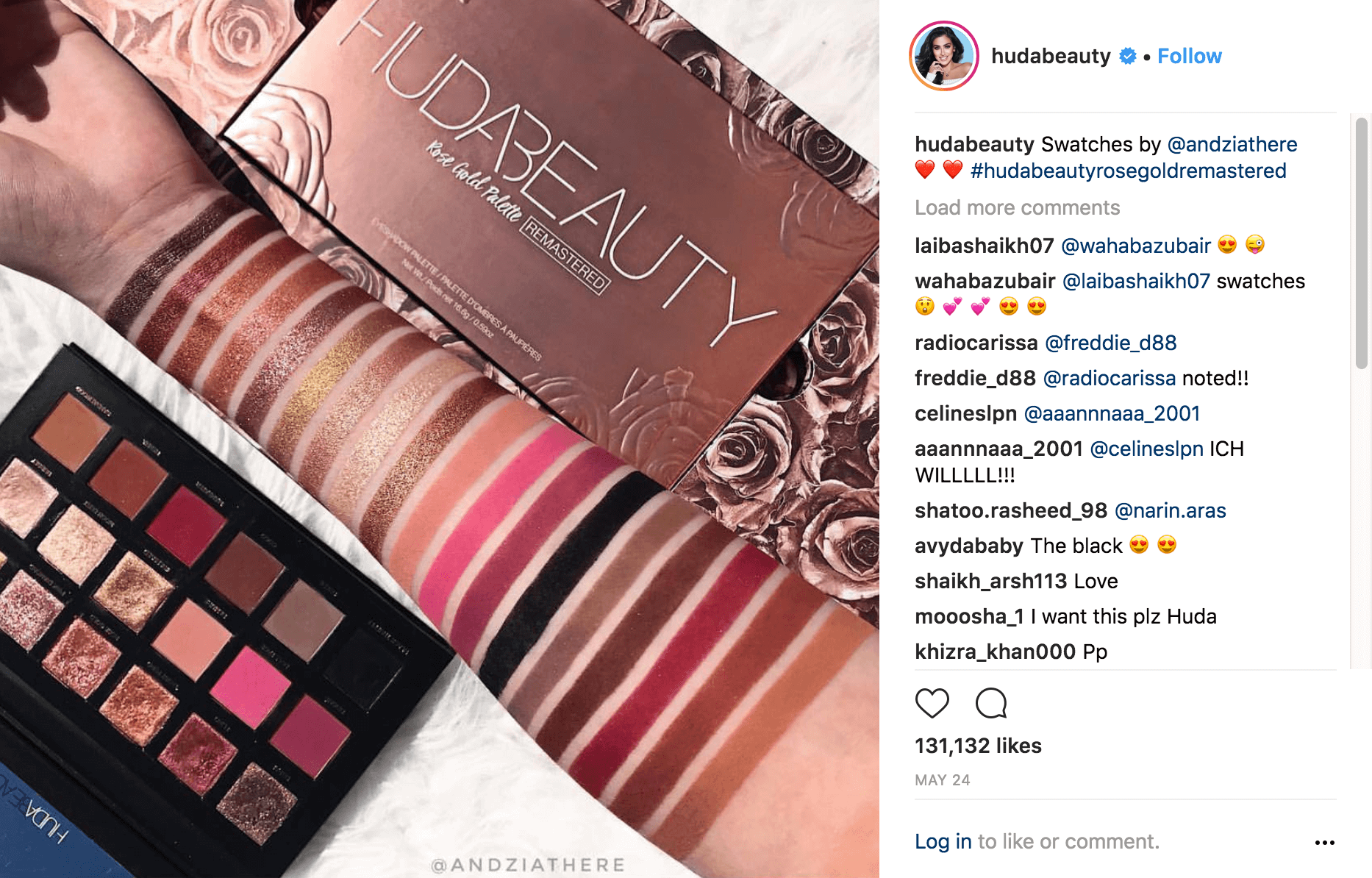 What connects all tastemakers is that their audiences look to them for advice. One such example is Majestic Casual, a curator project that shares music on YouTube:
The channel has over 1.5 billion views and nearly 4 million subscribers. The creators have also monetized their content for upwards of $1.2 million, by sharing links to the music they upload.
Working with such a tastemaker is also known as 'influencer marketing' and can offer you many benefits. For one, they already have a built-in audience that you can leverage by encouraging them to showcase your products. They can also lend credibility to your products and services, as their audience trusts them to only recommend high-quality items.
Approaching someone with this kind of platform is usually easier than you might expect. Many will already be affiliate marketers, and as such provide easy means of contacting them about potential new partnerships. To get them on board, what's most important is to ensure that you offer them a good deal. For instance, you can use Easy Affiliate's commission tiers to encourage them to join your program.
2. Leverage Social Media to Your Advantage
Social media is an invaluable tool for any affiliate program. For one, it's where you have the chance to really get the word out about your program. If you've built up an audience for your business, you probably already have some followers who are invested in your brand, and could be encouraged to join your program right away.
You can also find potential affiliates yourself by searching through hashtags on Twitter and Instagram. Look for users who are already engaging in topics relevant to your business. You can then reach out personally to see if they'd be interested in joining your program. This process also makes it easy for you to vet candidates to make sure they match your requirements, since you can check out their content and online presence in advance.
Another option is to join an affiliate group on Facebook: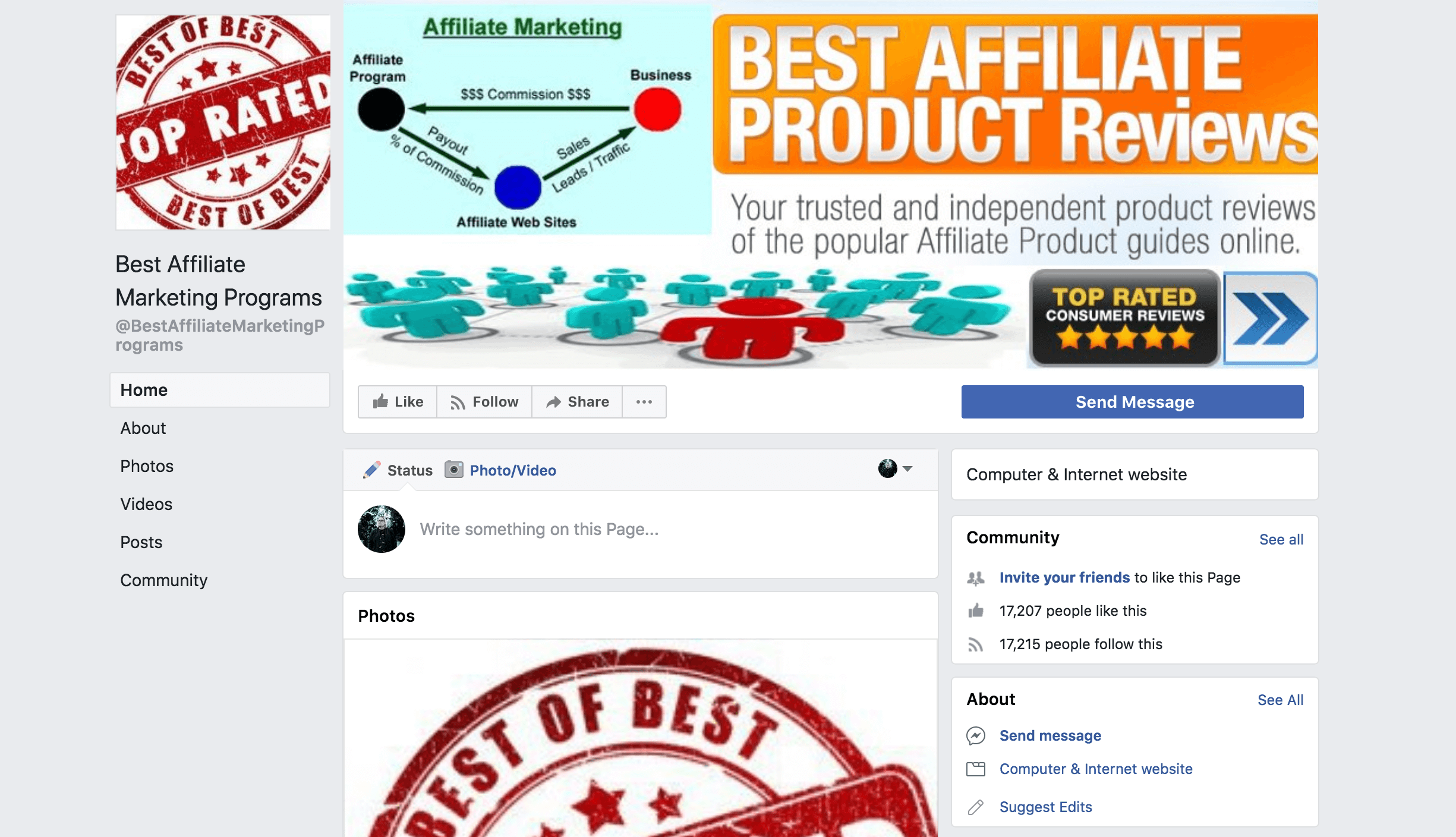 Bear in mind that you should use these groups organically, and not just go in aiming to promote your own program. This is frowned upon, and will likely get you kicked out. Instead, network honestly and be clear about your goals. This will help you attract affiliates who are truly willing to collaborate.
3. Attend Affiliate Conferences
Last but not least, affiliate conferences are events where both program owners and marketers come to view speakers, take part in various activities, and network. That last aspect makes them a perfect opportunity for you to find willing and experienced affiliates. Plus, these conferences give both you and your potential collaborators the chance to meet face-to-face to create a genuine connection.
Two of the most popular conferences are Affiliate Summit and Affiliate World:
However, there are dozens of these events happening all over the world. Once you've found one you'd like to attend, the best way to proceed is by treating it as an opportunity to network. Focus on talks and meet-ups where you can chat with people in the same industry and niche. In addition, keep an open mind and be genuine with the people you meet. This will endear you and your program to potential affiliates and partners alike.
Conclusion
Your affiliate program can never have too many marketers. That's why you shouldn't get complacent in your search to find new affiliates. By using the right channels, you can ensure that you always have the means to expand your roster of talented affiliates when needed.
In this article, we've covered some of the ways you can find new, quality affiliates for your program. While these are certainly not the only methods, they're a good place to start:
Reach out to niche 'tastemakers'.
Leverage social media to your advantage.
Attend affiliate conferences.
Do you have any questions about how to find affiliates for your program? Let us know in the comments section below!
If you liked this post, be sure to follow us on Twitter, Facebook, and LinkedIn! And don't forget to subscribe in the box below.