Mobile devices are an important part of daily life. For many people, they're primary sources of entertainment, shopping, and news. If your affiliate site isn't responsive or available as an app, you're doing yourself and your audience a disservice.
Thankfully, making your affiliate site mobile friendly and creating an app to go with it are easier than ever. WordPress websites are easy to convert with a simple plugin, WebView linking, or with the help of a professional developer.
This post will start by explaining why having a mobile app for your affiliate content is a smart move. Then we'll share three ways you can create one from your WordPress site. Let's dive in!
3 Reasons You Would Want To Turn Your Affiliate Site Into A Mobile App
It comes as no surprise that half of website usage happens on smartphones and tablets across the globe. This number is expected to increase by roughly seven times by 2022. Apps account for a significant percentage of that activity, with over two million available for download on Google Play.
For affiliates, this means that having mobile-friendly content available is a must. Without a responsive website, you're likely missing out on traffic from users who would rather spend time on sites that shrink to fit small screens.
That said, to really take your digital presence to the next level, you'll need to invest in creating a mobile app. Although similar to a responsive site, there are slight differences in the interface and features that can improve user experience (UX) and therefore conversions.
Mobile apps are generally faster and provide more personalized content to users than responsive sites. They can also utilize device functionality, such as through microphone or camera access.
Additionally, push notifications and alerts can keep customers coming back again and again to your content. Easily accessible coupons may also increase your conversions.
Plus, a mobile app can improve brand awareness and recognition through loyalty programs, reviews, and customer support. This in turn leads to increased duration and frequency of use.
How To Convert Your WordPress Site Into a Mobile App (3 Methods)
When you build your affiliate website with WordPress, there are a few methods you can use to transform it into a mobile app. Below, we've focused on three effective options, as well as their pros and cons.
1. Use a Plugin to Turn Your WordPress Site Into a Native App
There are several WordPress plugins available for taking your affiliate site's content and turning it into a native mobile app. This is an appealing strategy because it's fast and relatively affordable.
One of the most popular mobile app plugins is AppPresser:
The plugin is free to install, but you'll need a paid AppPresser plan to access their app-building interface. It's based on the WordPress Customizer, so it should be relatively easy to pick up.
Another option is MobiLoud:
Like AppPresser, this plugin simply connects your site to the paid platform where your mobile app will be created. However, rather than designing the interface yourself, MobiLoud will do it for you and then publish the final product to the Google Play and Apple App Stores.
Finally, you may also want to consider using WPMobile.App:
This tool enables you to customize your app right from your WordPress dashboard. These tools are very easy to access and use, but they're mostly geared toward blogs and news sites, with some basic e-commerce features.
If your affiliate site includes more advanced functionality, you may not be able to achieve the same effects on a plugin-generated app. For any advice with assembling these apps, we recommend reaching out to the wizards over at WP Tech Support.
2. Implement WebView Linking to Build a Hybrid Mobile App
A WebView is essentially an internet browser for a mobile app. It enables you to display content for users in your app's interface.
Using a process called WebView linking, you can build what's called a hybrid app. Instead of having its own unique content and code like a native app, this type of platform simply loads your existing website into a WebView.
If you're technically minded and know some basic code, you can create your own WebView link yourself. Platforms such as Phonegap can help you implement this process:

Android has a tutorial you may want to reference if this is the route you decide to take.
Like plugins, WebView linking can be an intuitive way to turn your affiliate site into an app. While it shows users your mobile site, it still retains features you'll want, such as push notifications.
The first drawback is obvious. You'll have to know how to code to make your own WebView link, or pay to have someone create it for you (more on that shortly).
Additionally, hybrid apps created with WebView linking tend to run slower than native apps. Performance is critical for UX, so it's important to weigh this factor carefully when deciding which method to use.
3. Hire a Contractor or Agency to Develop Your App for You
When push comes to shove, you may decide to go with a contractor or agency to develop an app for your affiliate website. There are inexpensive options, such as Upwork and fiverr, but it might be best to go with a reputable agency to ensure your needs are met: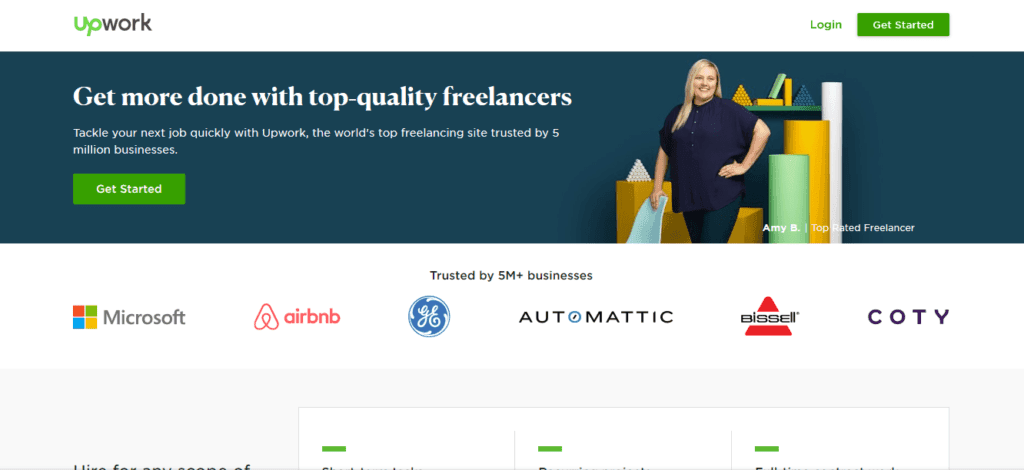 The clearest benefit is that you'll have access to experienced professionals who can help you create a mobile app to match your specific requirements. Moreover, unlike plugins and WebView linking, an agency can give you nuanced and custom features. Additionally, agencies can help you dial in user experience that leads to greater engagement with your app.
Unfortunately, this option isn't practical for everyone. Mobile app development can cost up to tens of thousands of dollars. While it may be worth the investment, that's a moot point if you simply don't have the funds.
However, that's not where the drawbacks end. Working with a contractor or agency means your app's development will take time. It's not uncommon for custom projects to take six months or longer to complete.
Conclusion
Creating a mobile app for your affiliate website isn't necessarily the easiest thing to do. However, with the right tools, you can simplify the process and take advantage of the digital world in new ways.

With one of the following methods, you can have a mobile app in place to harness even more potential from your affiliate content:
Use a plugin to turn your WordPress site into a native app.
Implement WebView linking to build a hybrid app.
Hire a contractor or an agency to develop your app for you.
Do you have any questions about creating an app for your WordPress affiliate site? Let us know in the comments section below!
If you liked this post, be sure to follow us on Twitter, Facebook, and LinkedIn! And don't forget to subscribe in the box below.