A major part of affiliate marketing is finalizing the sale – this is true for both marketers and program managers. Unfortunately, abandoned purchases are a frequent problem for online marketers, and may be hindering your business' growth.
Fortunately, there are many easy-to-use payment options you can include in your affiliate program to decrease abandoned sales. One is doing your affiliate marketing using PayPal, a worldwide payment portal that offers usability, flexibility, and security.
In this post, we'll introduce you to PayPal and its key features. We'll also discuss three benefits of using PayPal within your affiliate program with the Easy Affiliate PayPal integration.
Introducing PayPal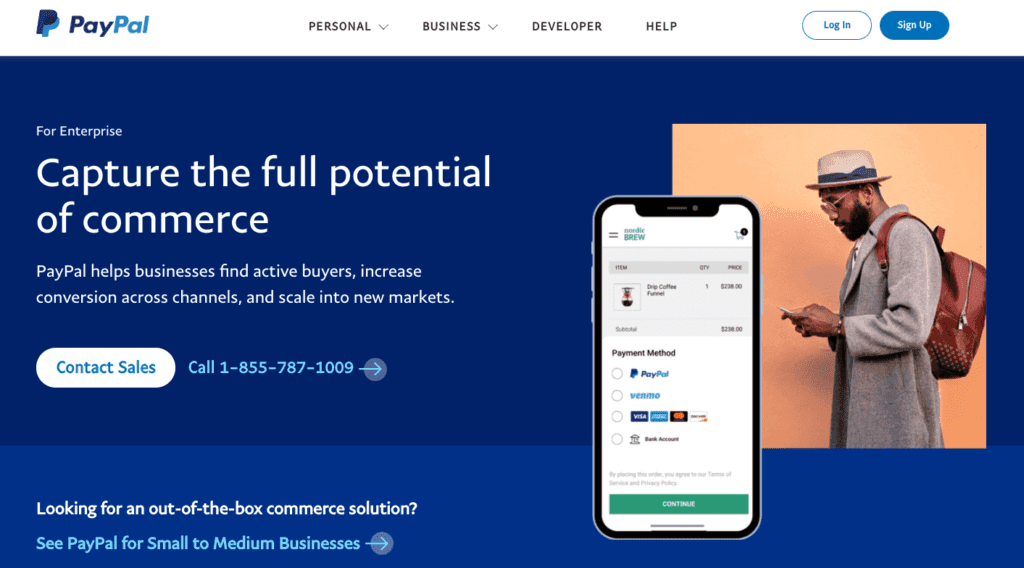 PayPal is a worldwide online payments system that is used by individuals and businesses alike. However, there are many features for business owners that you may not be aware of. For example:
You can accept payments using many popular methods (including Visa, MasterCard, and Discover) and in various ways (online, in-person, and by email or phone).
You're covered with 24/7 transaction monitoring and merchant fraud protection.
You can collect and make payments from more than 200 countries, in over 25 currencies.
Best of all, PayPal transaction fees are low. There are no subscriptions fees or monthly maintenance rates. Instead, you pay a small percentage of each transaction and keep the rest.
3 Benefits of Doing Affiliate Marketing Using PayPal
While PayPal is commonly used in online stores, it can also be used within your affiliate program. That's why Easy Affiliate comes able to do PayPal 1-click payouts out of the box. Here are just three reasons why you should consider using it.
1. Its Popularity Increases Affiliate Confidence
PayPal has over 377 million active user accounts worldwide, which means the vast majority of affiliates will be comfortable using it, helping you attract better quality affiliates.
If you'd like to leverage the popularity of PayPal for the benefit of your affiliate program, be sure to advertise that you use it. Using PayPal within your program is a benefit. Be sure to highlight this on your affiliate program's landing page.
Overall, you want your affiliates to know that you've chosen the best payment portal for them. This will improve their feelings of comfort, making your program more attractive.
2. You Have Flexible Management Options for Maintaining Your Finances

With PayPal, you can track and manage your business' finances in one place, which of course will ensure smoother day-to-day operation. Fortunately, the tracking process is automatic with PayPal, and there are other things you can do to enhance your experience. For example:
Know what PayPal offers. From financial reports to invoices and more, PayPal has a lot to offer. However, you need to know about its offerings to put them to best use.
Keep an eye on Insights. PayPal's newest tracking feature – Insights – enables you to track operations and compare to historical data. You can tweak your business as needed, and monitor your progress.
In short, PayPal makes it simple to keep your program's finances in line. You can then keep track of your sales and earnings for improved business operations.
3. Its Top-Notch Security Increases Trust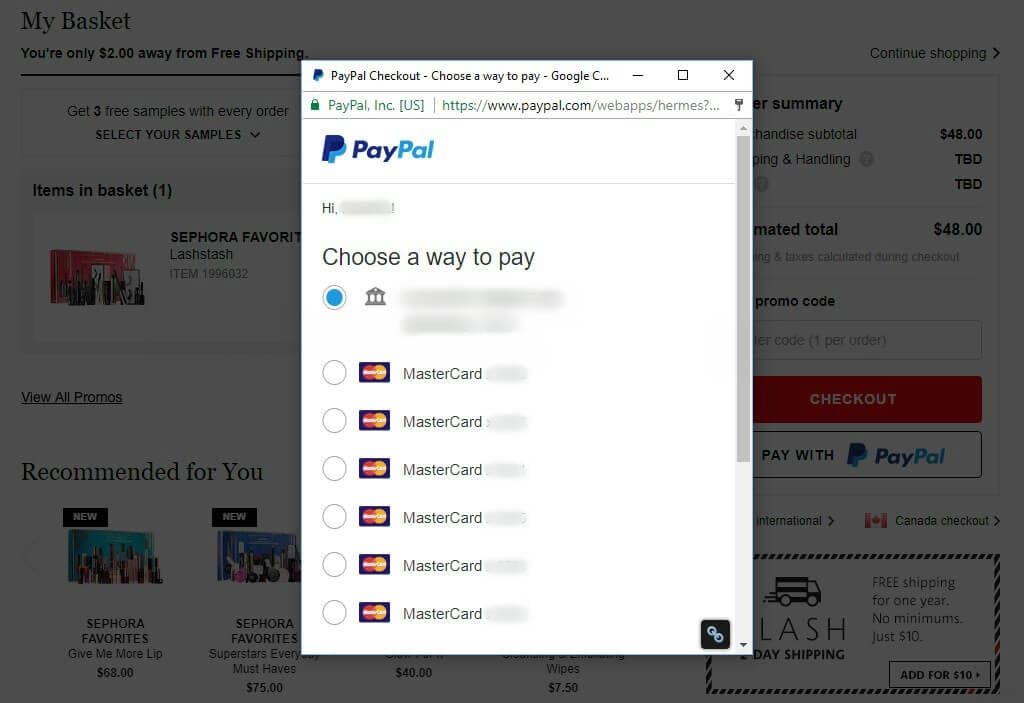 Given PayPal's popularity, it makes sense that the platform takes security very seriously. Featuring 24/7 transaction monitoring, fraud protection, and encrypted technology, PayPal is a great choice for keeping any transferred data secure.
A secure payment portal is a solid trust indicator for your affiliates. This measure also benefits your program's website, as security is crucial for search engine rankings.
How to Do Affiliate Marketing Using PayPal With Easy Affiliate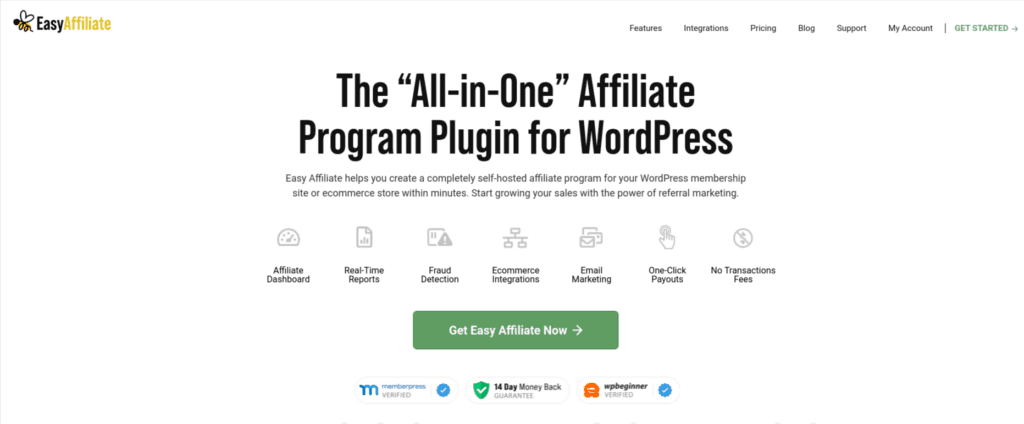 Easy Affiliate is a plugin that provides robust management for affiliate programs of all sizes. It has a myriad of useful features, and it enables you to integrate your program with PayPal.
To enable PayPal in Easy Affiliate, you'll just need to go to Easy Affiliate > Settings > eCommerce, and ensure that the PayPal option is toggled on: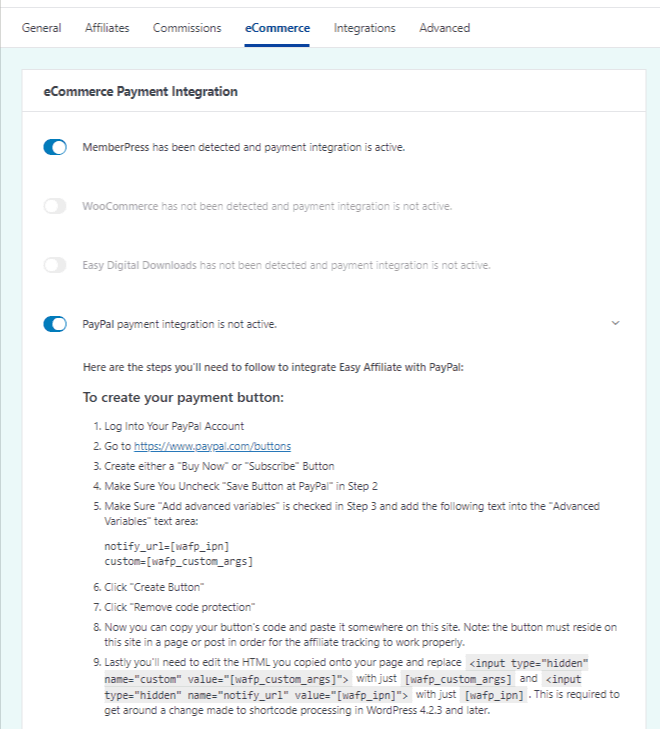 You'll notice that the PayPal payment integration is not yet active. This is because the majority of the integration process is done within PayPal itself. Once enabled, simply follow the in-plugin instructions that appear on the screen.
You can also set up single and recurring payments. When you're done, PayPal will be 100% integrated with your affiliate program.
Conclusion
PayPal is a well-known gateway for buyers and sellers, offering many features and seemingly endless functionality. By doing your affiliate marketing using PayPal, you benefit from improved affiliate trust, better affiliates, and increased sales as a result.
In this post, we've introduced PayPal as an affiliate program payment integration. We've also outlined three benefits your program will enjoy if you use PayPal. To quickly recap:
Its popularity increases affiliate comfort.
You have flexible management options for maintaining your business' finances.
Its top-notch security increases trust.
Do you have any questions about PayPal, or how you can integrate this payment service with Easy Affiliate? Let us know in the comments section below!
Don't have Easy Affiliate yet? Get started here.
If you liked this article, follow us on Twitter, Facebook, Pinterest, and LinkedIn. And don't forget to subscribe to our newsletter 🐝