Unfortunately, it's not uncommon for marketers to experience a poorly performing affiliate program at some point in their venture. Perhaps you experience a downturn in traffic, or you face a lack of interested affiliate recruits. Whatever the issue, it can be enough to make you want to throw in the towel.
Fortunately, a site overhaul can help you overcome these issues and many more. Plus, it will enable you to tweak your trouble areas and see a boost in business. Of course, this will also extend to your affiliate program, where you may even see an uptick in signups.
In this post, we'll discuss three reasons your affiliate site may need an overhaul. Then we'll show you how to perform it by addressing each issue individually, some with the help of Easy Affiliate. Let's get started!
1. You've Noticed a Diminished Return On Investment (ROI)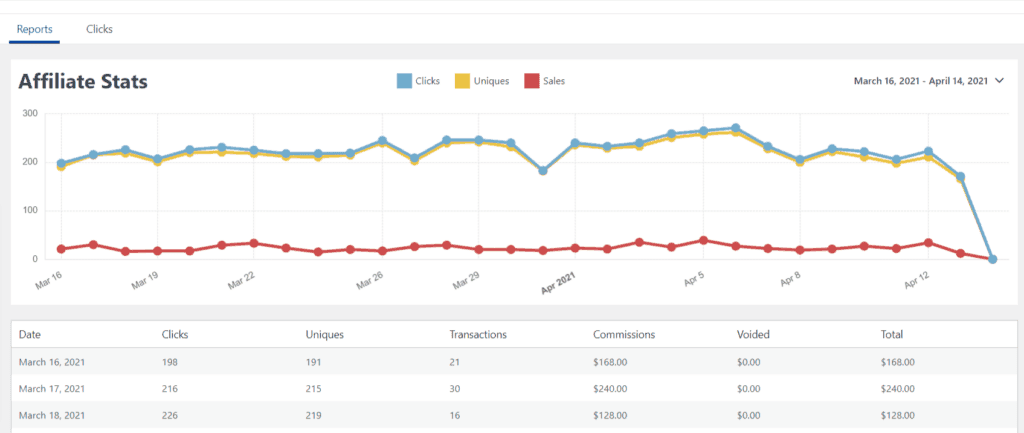 When you began your affiliate site, you did so with the hopes of making money. However, things may not always go according to plan, and you may have noticed a downturn in profit. As a result, your Return On Investment (ROI) (the gains you see in comparison to costs) will diminish. As a marketer, these downturns in profits may be caused in part by a deeper issue with your website.
Fortunately, you can improve your ROI with some work and a few adjustments. Here are just a few tips to get you started:
Use A/B testing to determine which content performs best. By implementing A/B testing on your site (and encouraging your affiliates to do the same), you can see what changes to make, which could improve audience reactions and may bolster conversions.
Equip your affiliates with improved marketing tools. Alongside A/B testing tools, your affiliates may benefit from a marketing resource hub. This can include links and guides to effective marketing tools, as well as how-to videos.
Refresh your commission structure. The simple truth is, your affiliates will work harder when there's more incentive (i.e. money) to do so. This means you should consider increasing your rates according to industry standards, or offer incentives based upon sales and other targets.
Essentially, you get out of your program what you put into it. Given this, you may need to make a higher initial investment (such as in the case with purchasing improved tools and increasing commission rates).
2. You're Experiencing Decreased Affiliate Recruitment Numbers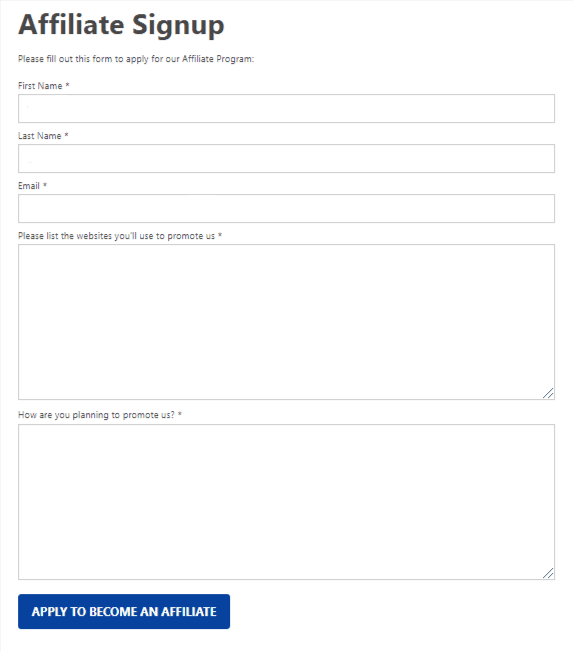 As mentioned in the previous section, your affiliates are the backbone of your program. With a decrease in affiliate recruitment numbers, you'll need to act quickly to boost your signups.
A decrease in recruitment comes down to two main issues. Firstly, your site may not be optimized to target your ideal affiliate demographic. Secondly, your site may initially attract recruits, but there's another reason why they're not signing up.
While affiliate recruitment may seem like something out of your control, there is much you can do to improve your numbers and attract affiliates. For example:
Understand your target demographic. Knowing your target will enable you to attract them to your program, and offer the benefits they're seeking.
Study rival affiliate programs. This will give you an understanding of typical affiliate program rates and incentives, and help you to see whether your program lines up with theirs.
With this information in hand, it's now time to focus on what you can offer to your affiliates, both to attract and to keep them. This may mean affiliate signup incentives, increases in program rates, or other offers that sweeten the deal.
3. You're Struggling With Poor Affiliate Communication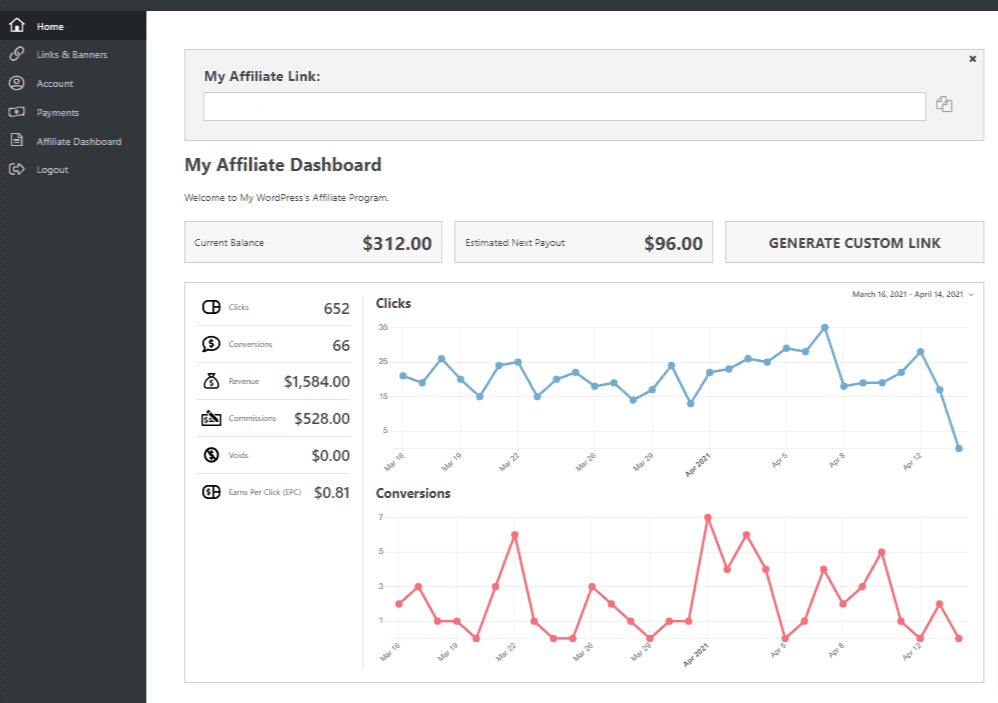 Poor communication with your affiliates can have disastrous results. These include the incorrect use of affiliate tools, a loss in profit, and an eventual decrease in affiliate recruitment numbers.
When it comes to poor communication, the issue typically comes down to how you run the program. If your affiliates aren't communicating with you, there's a fundamental flaw in its set up. A quality program will always promote communication between affiliates and manager.
As a program issue, this means the problem can be solved. Here are a few tips we recommend to improve affiliate communication and bolster your program:
Overhaul the affiliate dashboard with Easy Affiliate. You can add a Contact page to the navigation menu, or offer an easy way for your affiliates to get in contact by adding a chat feature (with tools such as LiveChat).
Create an affiliate newsletter. As an easy way to stay in touch with your affiliates, a newsletter can encourage open communication and keep your affiliates in the loop.
Encourage affiliate feedback. With the use of anonymous surveys (using tools such as SurveyMonkey) or regularly scheduled program reviews, you can obtain feedback from your affiliates and then put that feedback into use.
As the program manager, the responsibility to ensure regular and productive communication lies solely on your shoulders. The tips above will get you started, but it's your job to keep the conversation going.
Conclusion
Even if you put a lot of initial work into your affiliate site, you may still find your site in need of an overhaul. This enables you to better tailor your site to your readers and affiliates, and will go a long way towards helping you improve your business.
In this post, we've outlined three common reasons your affiliate site may need an overhaul and how to get it done. To quickly recap:
You've noticed a diminished return on investment.
You're experiencing decreased affiliate recruit numbers.
You're struggling with poor affiliate communication.
Do you have any questions about how you can overhaul your affiliate site or how Easy Affiliate can help? Let us know in the comments sections below!
If you liked this post, be sure to follow us on Twitter, Facebook, and LinkedIn! And don't forget to subscribe in the box below.