When an affiliate program has recruits that hit the ground running, they can quickly see the results in their sales and click-through rate (CTR). Conversely, when your partners struggle, they may become overwhelmed and their productivity might slip significantly.
With that in mind, it's important for your program to give its affiliates all the resources they need to flourish. One solution is to provide them with an educational guide to inform their actions and help them when they need it.
In this article, we'll first take a look at the importance of creating affiliate educational guides. Then we'll offer some tips for developing one for your program. Let's get started!
The Importance of Educational Guides for Affiliates
Any line of work will see the benefits of providing access to educational guides. These resources can shape a person's understanding of what's expected of them at a new business, codify your company's values, styles, and goals, and quickly familiarize individuals with other basics they need to do their job well.
However, educational guides can be especially beneficial for affiliate programs. Consider how new recruits may not be familiar with the tools available to help them if they've never promoted products for a brand before.
A written guide can also give partners the information they need to be up-to-date on important issues such as Federal Trade Commission (FTC) compliance. After all, breaching FTC regulations can reflect negatively not only on individual affiliates, but your business.
Moreover, guides are dynamic. As your company changes, they can be revised to meet your evolving requirements over time. This can make them a versatile asset for your program, ensuring your affiliates won't be out of the loop.
Ultimately, your program's official affiliate guidelines can act as a form of communication to deliver critical information to your partners. Plus, it will always be available for influencers to reference if they're feeling stuck.
How to Create an Educational Guide for Your Affiliates (4 Key Tips)
It's prudent to make your guidelines comprehensive without overwhelming new recruits. Here are four key tips for producing an educational guide that won't leave your partners scratching their heads.
1. Include Affiliate Marketing Do's and Don'ts
One of the most important facets of an educational guide for affiliates is including industry do's and don'ts. Foundational knowledge of how your partners should promote your products is the most critical aspect of this resource.
For instance, you could provide a summary of FTC requirements for affiliates. In particular, that might include information on link disclosures, wording disclaimers, and how to display them.
Whenever you promote something on social media and stand to gain from it (even if you're not receiving money), your position needs to be disclosed to the public. This is one step to keep you and your affiliates safe: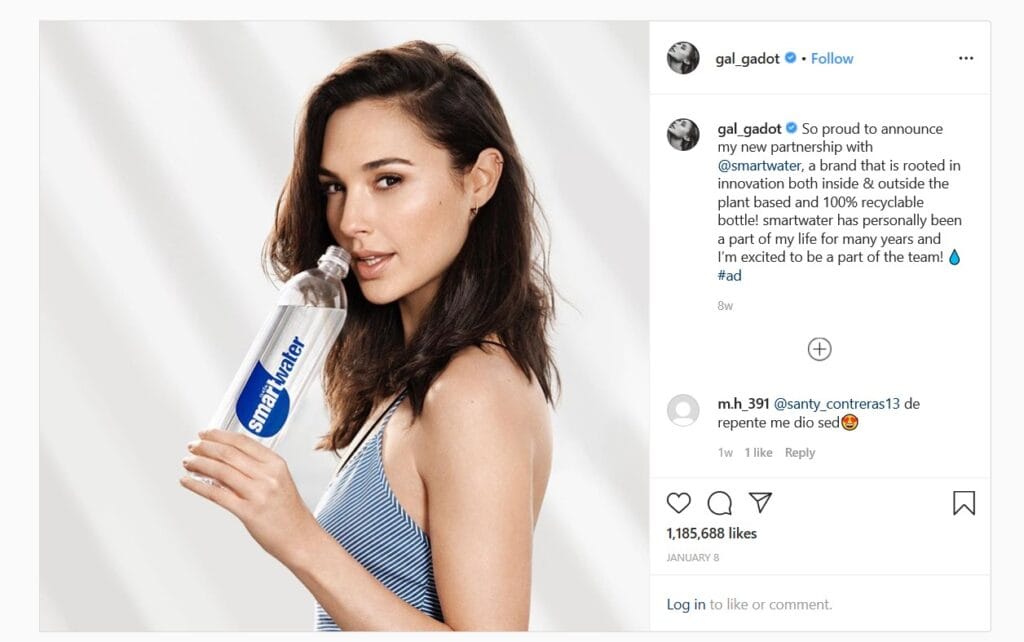 Likewise, do's and don'ts might also encompass stylistic considerations, marketing techniques, search engine optimization (SEO), and more. Armed with the knowledge of what is and isn't the right approach, your affiliates may feel more emboldened to pursue sales and click-throughs.
To that end, when creating your affiliate marketing guide, it's wise to create separate documents for each subject. This way, your affiliates can search for exactly what they want to know and have a way to break down information into digestible portions.
2. Brand Your Program's Guide to Promote Your Identity
Throughout your educational guide, it's smart to make it clear that it belongs to your brand. After all, this resource will likely be a fundamental part of your onboarding process, and might be some affiliates' first exposure to your program.
By branding your guidelines, you establish in the eyes of your recruits a strong and explicit identity for your program from the get-go. They can then immediately start to absorb the tone, style, and overall feel you want to portray.
As an established brand, you likely already have all the materials necessary to stamp your identity on your affiliate guide. Namely, you could place your logo or relevant banners in your documents, and follow the stylistic requirements you use for other marketing content, such as blog posts or emails.
All that can go a long way toward nurturing an appreciation of your brand's identity among your recruits. They can then fully process and internalize these features for their own future use.
3. Look to Other Guides for Inspiration
If you haven't written an extensive online resource like an affiliate guide before, you may be at a loss as to where to start. Not only do you have to take into account the content you must create, but also how to present it. Above all, you want it to be easy to understand and visually appealing.
However, don't fret if you're unsure where to start. There are plenty of guide templates online, some of which are freely accessible. You can also check out examples that are often included in showcase lists: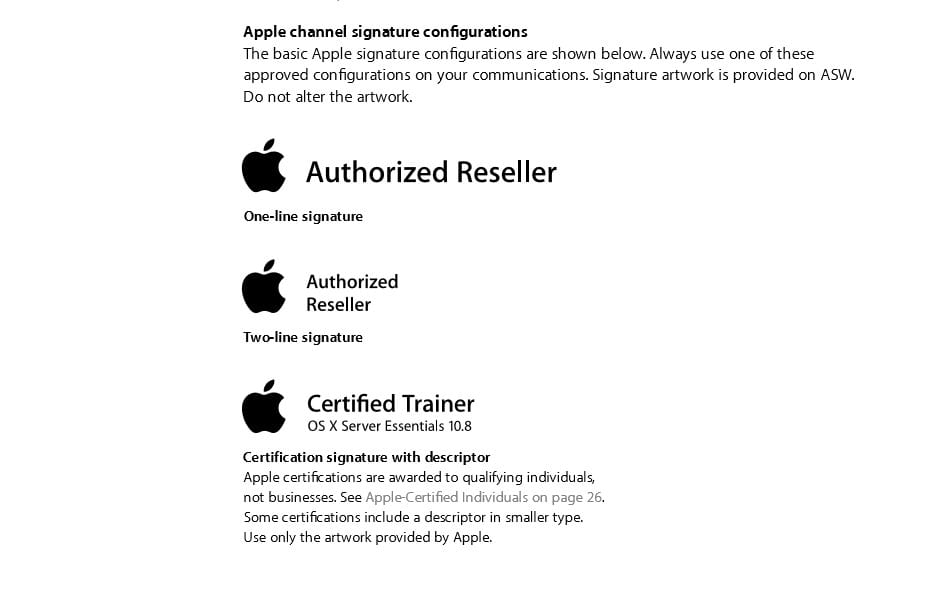 These can give you helpful pointers as to what may work best for you. By studying your competition and other successful programs, you can adapt your own content into an educational affiliate guide that makes sense for your brand.
4. Distribute Your Guide to Current and Incoming Affiliates
Once you have some informative resources ready to go, your next step is to get them into the hands of your affiliates. To get started, consider centralizing them onto a single, easy-to-access resource page.
By doing so, you can have a ready-to-share link to your complete affiliate educational guide. You could easily include it as part of your site's welcome message to new recruits.
One way to do this is through a plugin optimized to facilitate communication between your program and its partners. Easy Affiliate is one such tool.
How to Create an Educational Guide for Your Affiliates Using Easy Affiliate
Easy Affiliate offers several options on how you can connect your affiliates with valuable information – such as an educational guide. Whichever way(s) you decide to use, first, you'll need to create a page in WordPress to publish your affiliate program's educational guide.
Next, you can install and activate our Easy Affiliate plugin to easily share your guide with your affiliate partners.
One way to offer your educational guide is to simply add your newly created WordPress page as a tab on your affiliates' dashboards. You can do this by navigating to Easy Affiliate > Settings > Advanced, then scroll down to Dashboard Navigation: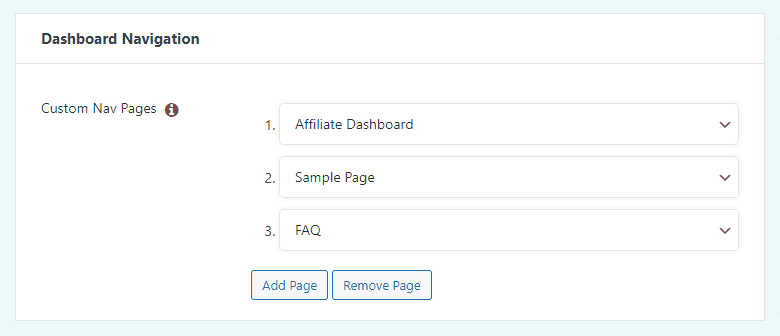 Press the Add Page button and open the drop-down arrow, which will list all the available WordPress Pages – including your educational guide. After clicking the blue Update Options button, the page will automatically be added to your affiliates dashboard setup.
Another easy way you can deliver important information to your affiliates is by posting to the Affiliate Dashboard itself. Open Easy Affiliate, then head to Settings > Affiliates > Dashboard. Here, you can create a welcome message and include the link to your educational guide: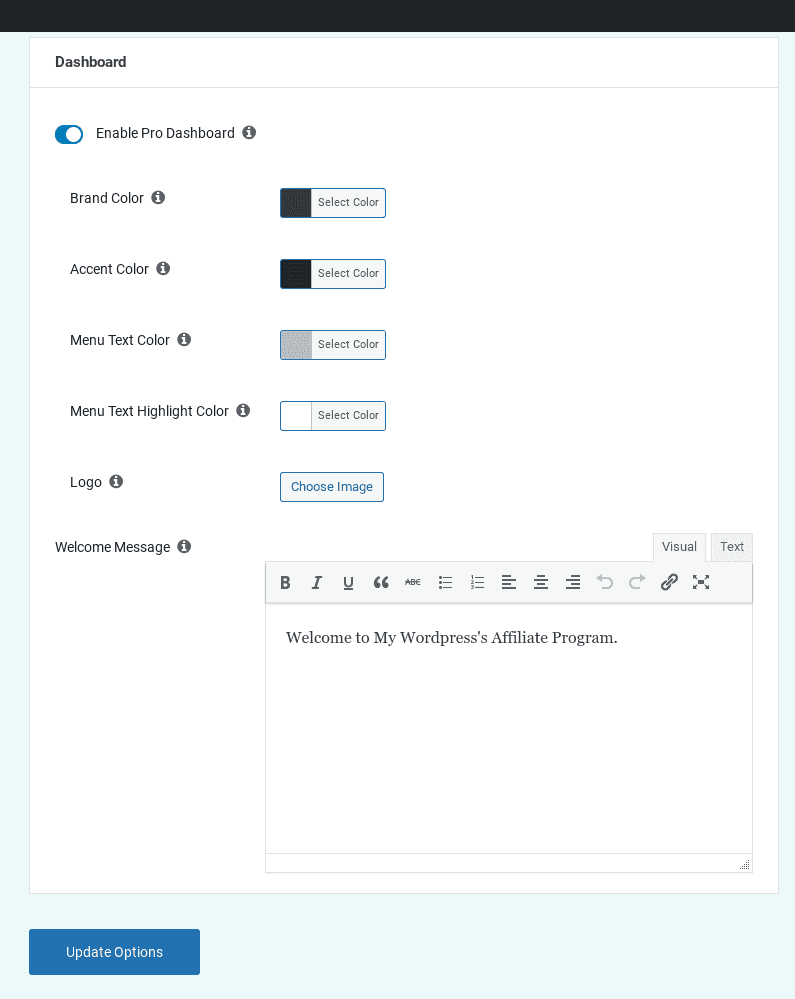 This feature enables you to place custom navigation links in your affiliates' online dashboards, providing them fast access to any educational guides you create. Remember to click on Update Options when you're done.
Conclusion
Your affiliate program needs partners who don't feel lost. By offering them clear guidelines, you can support them from the beginning so that they're confident enough to thrive in their role promoting your products.
To create your own affiliate educational guide, remember the four tips we shared in this post:
Include important do's and don'ts of affiliate marketing.
Incorporate your brand identity.
Look to other guides for inspiration.
Distribute your guide among your affiliates.
Do you have any questions about creating and using educational guides for your affiliate marketing program? Let us know in the comments section below!
If you liked this post, be sure to follow us on Twitter, Facebook, and LinkedIn! And don't forget to subscribe in the box below.