As an affiliate program manager, you may think your job is a solitary one. While this can be true in the beginning, as your program grows, you may find yourself wanting to expand your reach by partnering with others to boost conversions.
Fortunately, there are a lot of opportunities to grow through great affiliate partnerships.
This is a mutually beneficial solution that can offer you significant results. With a partnership in place, not only can you grow your audience but you can also improve your brand's credibility.
In this post, we'll answer the question, "what is an affiliate partner", and go over the benefits of establishing your own partnerships. Then you'll learn three key tips for creating successful affiliate partnerships with like-minded affiliate programs. Let's get started!
What is an Affiliate Partner (And Why You Need Them)
An affiliate partnership is an agreement between your affiliate program and another affiliate program, individual, or business to jointly promote each others' products. There are many benefits to this tactic:
You can expand your brand's reach. When you work with an affiliate partner, you can expand your audience reach with very little effort on your part.
Both brands can gain credibility. As more businesses and brands work with you, you'll be able to establish your brand's credibility and become a more trustworthy option for consumers.
You leverage an opportunity for growth. As you work alongside your partners, you'll learn things you can then use to grow your business in the future.
As you can see, a strong affiliate partner can provide you with great returns. As a result, you can grow your business naturally and with minimal effort (aside from setting up the partnership and maintaining that relationship).
How to Create Successful Affiliate Partnerships (3 Key Tips)
Understanding the importance of an affiliate partnership is one thing – how to set one up is a whole different ball game. Let's look at three great ways.
1. Participate in Industry Events

Whether online or in-person, industry events (such as conferences, webinars, and social gatherings) can help you network and find those with similar interests.
In turn, this can provide you with two partnership-related benefits.
First, events allow you to meet influencers within your industry (i.e. people who may be interested in being an ambassador or affiliate partner).
Second, you can meet program managers who are also looking to partner with other affiliates.
There are many websites you can use to find events in your industry. Of course, attending events is only the beginning. You'll also need to know how to network your program successfully.
Here are a few tips to get you started:
Prepare for the event. Know who's going to be there, and what you can offer them. The chances of finding good affiliate partners will increase if you plan ahead.
Be genuine. An affiliate partnership requires trust. The more genuine you are when networking, the more trust you'll build with potential leads.
Follow up with your leads. Chasing potential partners after an event will keep you fresh in their minds, which can improve the odds of a future partnership.
If industry events are difficult (either due to location or lack of suitable industry events), another option is to get involved in community groups online.
Facebook Groups is a great place to find online communities, and it can help you make meaningful connections with others.
2. Reach Out to Compatible Programs

Compatible programs are those that have a similar audience and goals to you, but have complementary differences that will benefit both brands. Working with them can have two main benefits.
First, you can clearly expand your reach through your partner's audience. Second, a program with established authority can extend that authority to you through association.
If you're unsure how to find a program to work with, take a look at these three tips:
Use social listening. You can find mentions of other programs in your niche that may be good partners by searching product-related hashtags and following niche influencers.
Find programs with strong followings. To ensure the partnership is worthwhile, look for programs with strong followings (both social and brand). You'll need to at least consider social media followers and website traffic.
Highlight the benefits of starting a partnership. This means understanding what you can offer to potential partners, then highlighting those positives when approaching them.
With a compatible program on your side, you can now work to expand your reach even further and grow your own affiliate program.
3. Start a Brand Ambassador Program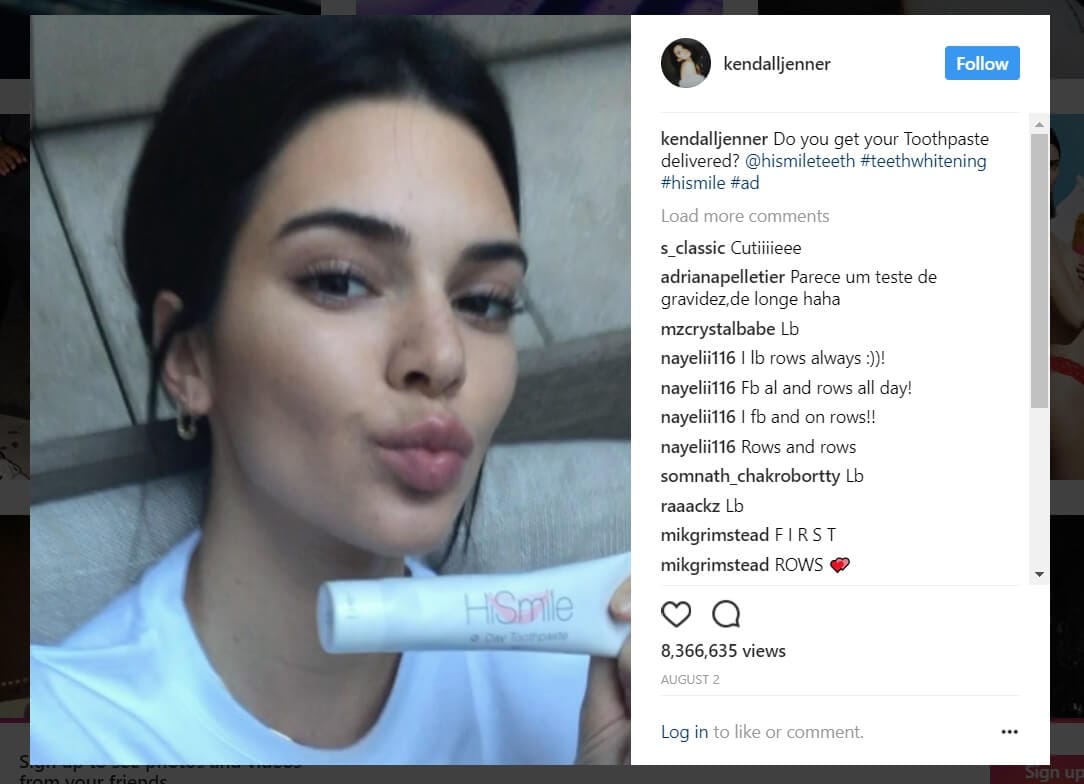 A brand ambassador program involves recruiting social media influencers and paying them to market your brand to their audience. Starting an ambassador program can have numerous benefits for your business.
For example, ambassadors can expand your brand's reach by leveraging their own audience. Additionally, they can boost your brand's authority (if you choose them wisely).
Achieving this is very similar to recruiting affiliates. However, there are a few slight differences. Here are some tips to get you started:
Understand your target demographic. Who do you want to recruit as ambassadors? Create a target persona, and build a program that caters to them.
Find social influencers that fit your demographic. With platforms such as Experticity, you can easily find social influencers to recruit to your ambassador program.
Offer irresistible benefits. What can your ambassadors expect to get from this partnership? Aside from monetary compensation, consider free "merch" and other such incentives.
When looking for influencers, don't get too hung up on follower numbers. Engagement can be more important than how many followers they have, and an influencer with high engagement can be worth their weight in gold.
Conclusion
Establishing strong partnerships should be at the forefront of your mind as your business grows. By extension, the same could be said for your affiliate partners, so taking the time to nurture them is crucial.
In this post, we've introduced you to the importance of affiliate partnerships, and offered three key tips for creating successful affiliate partnerships.
Let's recap them:
Participate in industry events.
Reach out to compatible programs.
Start a brand ambassador program.
Do you have any questions about how to find and cultivate great affiliate partners? Let us know in the comments section below!
Have you started your own affiliate program yet? If not, get started with Easy Affiliate today!
If you liked this post, be sure to follow us on Twitter, Facebook, and LinkedIn! And don't forget to subscribe in the box below.