As an affiliate marketer, it's crucial to understand your audience's unique needs. How well you respond to those desires can either make or break your campaigns.
Although figuring out and responding to your customer pain points may seem a bit challenging at first, it's easier than you might expect. There are multiple ways to identify your customers' needs, and offer targeted solutions through your content.
In this article, we'll explain what pain points are and why they matter. Then we'll talk about how affiliate marketers can figure out the customer pain points for their specific audiences. Let's get started!
An Introduction to Customer Pain Points
Pain points refer to specific challenges or problems that customers (or prospective customers) experience. These can be quite diverse, and like physical pain, can range from mild to severe difficulties.
What's more, pain points determine what types of solutions customers seek. For example, let's say you're trying to encourage your audience to try out some new financial software. You'll first need to find out what they're currently struggling with.
Do their finances take too long to manage? In that case, you can emphasize that the solution you're promoting is quick and simple to use. Are they business owners juggling payments from multiple clients? In response to that pain point, you might showcase how robust the software is, and how it offers a centralized dashboard that can organize dozens of accounts.
Although customer pain points take many forms, they usually fall into four broad categories:
Financial: This category encompasses all the issues customers have that involve money. Often, they are looking to reduce how much they spend on products or services.
Process: Your customers may need products and services that offer solutions to their everyday problems. For instance, a customer who spends hours cooking dinner might appreciate a pre-packaged meal that only requires a few minutes in the microwave.
Productivity: This category comprises problems where the customer wants a more efficient or streamlined experience. These customers want to make the most of their time and resources.
Support: Your customers in this category might feel like they need help accomplishing certain tasks that are too complex or confusing to handle alone. Alternately, they may simply need to outsource work they don't have time for.
Whatever form they come in, your customers' pain points play an important role in your success or failure. If your content doesn't make it clear how the products you're promoting solve relevant problems, potential customers are unlikely to be interested. On the other hand, you can convince leads who are on the fence to take a chance by demonstrating how you can make their lives easier.
How to Determine Your Customers' Pain Points (3 Key Tips)
Since pain points vary widely, there's no "one size fits all" solution for responding to them. In order to create effective affiliate content, you need to determine the types of pain points your specific target audience is struggling with. Let's look at three ways you can do just that.
1. Conduct Online Surveys
Online surveys can be an effective way to get specific information about current and prospective customers. They provide a key opportunity to engage with your primary audience, by asking them targeted questions about the types of products and services they are interested in, as well as the relevant challenges they face.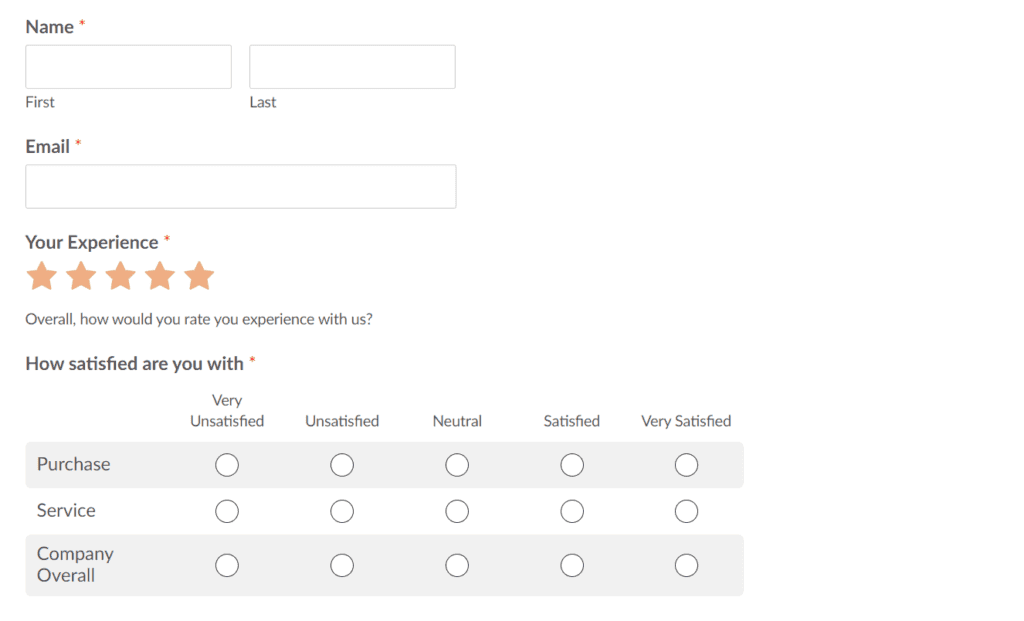 There are many benefits to using surveys over other forms of collecting data. They are cost-effective, offer strong response rates, and are easy to conduct. Audience members can also choose when and where to complete your survey, making it a convenient and user-friendly option.
Best of all, creating a survey is simple, and doesn't require any special technical knowledge. You can use general platforms such as Google Forms and SurveyMonkey, or a WordPress-specific solution like WPForms' survey add-on.
2. Apply Social Listening
Another way to determine your customers' pain points is through social listening. Simply put, social listening is the process of tracking what customers are saying about different brands, products and services on social media channels such as Twitter and Facebook.
Social listening can help you get access to information about your target audience's opinions, views, and pain points. You can check out their feedback and reviews on similar sites and products, and find out what they tend to complain about.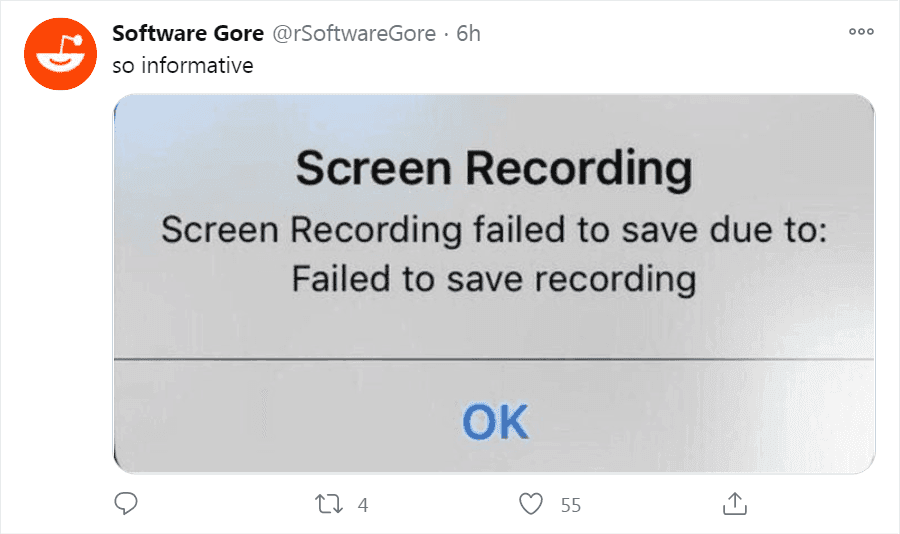 With that information, you'll be able to create content that answers the current needs of real potential customers. If you decide to go this route, there are many social listening tools you can choose from, such as Hootsuite and Sprout Social.
3. Set Up Live Chat
Last but not least, adding live chat functionality to your website is a great way to learn about your audience's needs and the issues they face. Through this feature, visitors to your site can contact you with queries or problems they haven't yet found a solution for. This can help you identify un-served pain points, and clue you in about what kinds of products you might want to promote.
When using live chat, you can collect a lot of information about your customers. Depending on the software you choose, you should be able to store and organize chat logs to review and inform your decisions about what items to spotlight and how to optimize your messaging.
Live chat also enables you to build rapport with your audience, which is valuable for gaining their trust and loyalty. Should you decide to add a live chat feature to your WordPress website, you might want to consider creating a chatbot.
Conclusion
As an affiliate marketer, you only succeed when you convince your audience that you can point them towards a solution they need. Therefore, it's important that you are able to identify their pain points and effectively respond to their unique desires.
Three of the best ways to do that include:
Online surveys
Social listening
Live chat
Do you have any questions about how to optimize your content in response to customer pain points? Let us know in the comments section below!
If you liked this post, be sure to follow us on Twitter, Facebook, and LinkedIn! And don't forget to subscribe in the box below.