As an online business, you have the opportunity to sell your products to an international audience. However, you're also facing global competition.
In this competitive climate, it pays to be at the cutting-edge. By brushing up on the latest digital marketing trends, you should have no problems capturing your target audience's attention and leaving your competitors in the dust.
In this post, we'll explore ten digital marketing trends for 2022. Along the way, we'll share advice on how to use these strategies to their full potential. Let's get started!
1. Programmatic Advertising
Traditionally, purchasing digital advertising has involved a multi-step system of proposals, tenders, quotes, and negotiation. However, Programmatic advertising tools such as SmartyAds promise to automate this time-consuming process: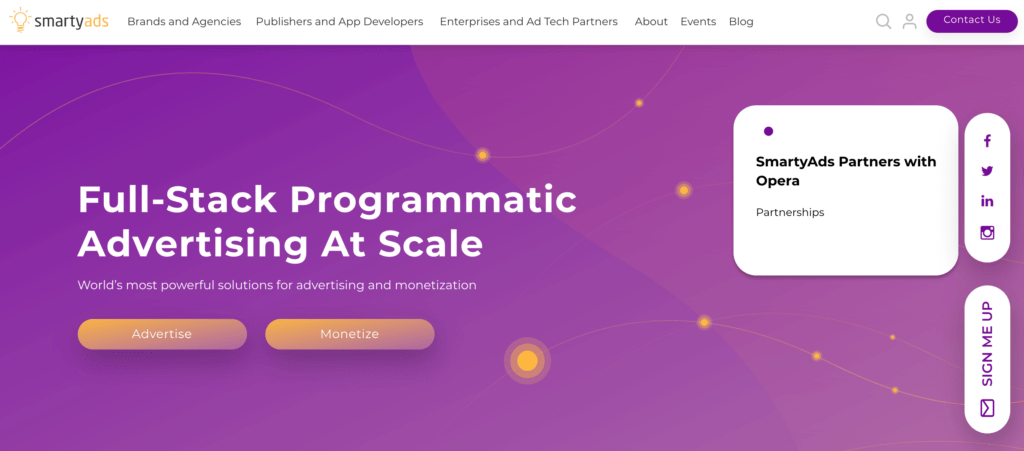 Using this tool, you can input some information about your campaign. The software then uses algorithms to determine where your budget will have the most significant impact.
Some programmatic advertising solutions will even monitor your campaign and suggest areas of improvement. Using these recommendations puts you in a strong position to achieve a good return on investment (ROI) and the highest conversion rates.
Since this process is automated, you'll also spend less time buying ads. We recommend using programmatic advertising to automate the most time-consuming parts of purchasing.
Then, you'll be free to focus on higher-value activities that require human input (things like design and tailored customer service).
2. Omnichannel Marketing
Omnichannel marketing involves marketing your business consistently across multiple platforms. It might include social media, email campaigns, and blog posts:
When it comes to building a strong brand, consistency is key. By aligning your messaging across all channels, customers will know exactly what to expect from your business. In turn, this strategy improves consumer experience.
When creating omnichannel content, it's essential to identify your ideal customer. To help with this process, we recommend focusing on the goals and challenges that may lead someone to purchase your products.
To start, ask yourself:
What problems does my product or service solve?
What types of people have those sorts of problems?
Where do those people tend to hang out online?
While it might be tempting to target as many platforms as possible, it's important to be realistic. It's usually better to market effectively to a handful of channels than pump out high-volume, low-quality campaigns across dozens of platforms.
Therefore, it often makes sense to focus on the most popular platforms with your target audience. Here, it may help to analyze the people who are currently visiting your site using a tool such as Google Analytics.
3. Personalization
People love personalization. According to research, 80% of consumers are more likely to make a purchase when a company offers a personalized experience. By personalizing your marketing, you could boost your sales and increase your revenue by up to 30%.
To start, we recommend looking at your email campaigns. Most modern email platforms support dynamic text, which enables you to customize your messaging for the individual.
Even something as simple as addressing recipients by name can instantly make your emails feel more personal. Alternatively, you could recommend products related to previous customer purchases:
When advertising on third-party platforms, you may be able to target specific groups. For example, Facebook Ads has powerful targeting tools for delivering different advertising content. It enables you to choose factors such as user behaviors, interests, and life events.
4. Influencer Marketing
An online influencer is someone with a significant digital following. These celebrities can promote your business to their followers:
With influencer marketing projected to grow to $13.8 billion by the end of 2021, we predict this will be a huge trend throughout 2022.
The success of your marketing campaigns hinges on finding the best influencer partner. While it's easy to fixate on the subscriber count, making sure the influencer's audience represents your ideal customers is way more important.
You may even want to consider partnering with a micro-influencer who operates within your specific niche.
Wherever possible, there should also be some connection between the promoted product and the influencer. For example, you wouldn't want a beauty and makeup blogger trying to promote your lawn-care widgets.
Such an endorsement could seem random, forced, and inconsistent with the influencer's online persona. As a result, their fans may perceive the promotion as a cash grab.
5. Facebook and Instagram Stories
Facebook and Instagram stories are videos or photos that disappear after 24 hours. They often incorporate interactive features such as stickers, polls, and filters: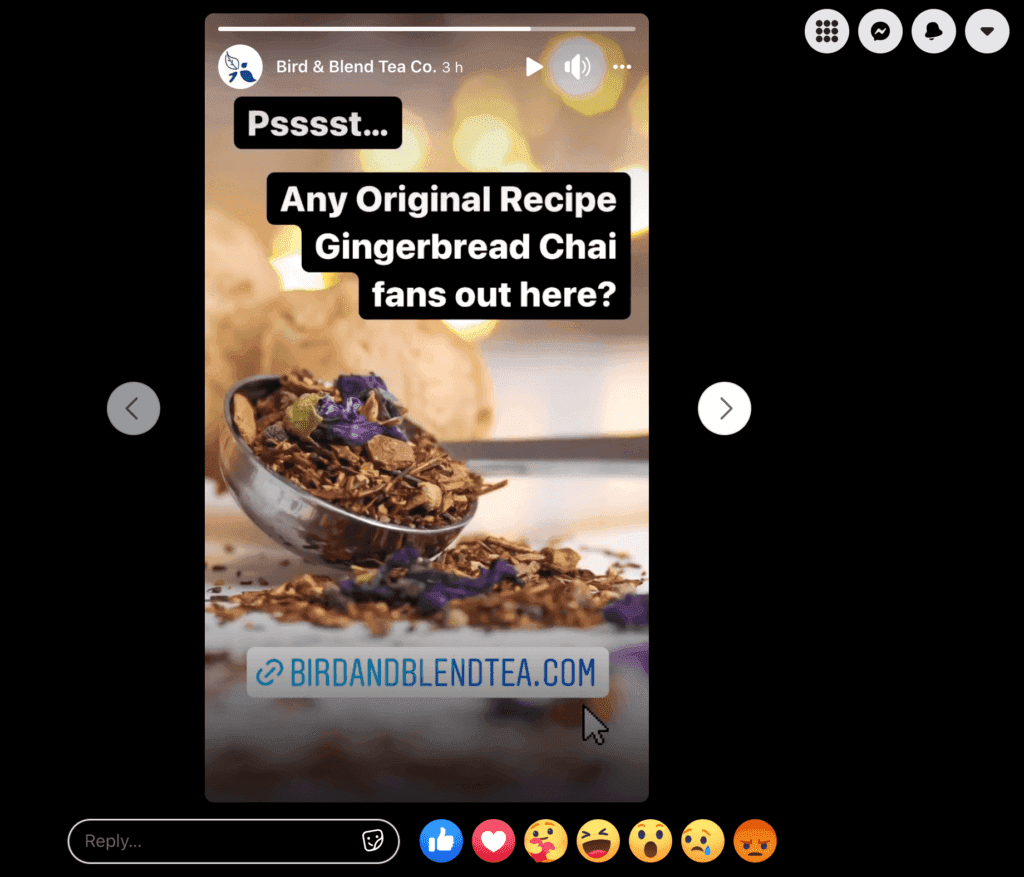 More than 500 million people interact with Instagram stories every day. Stories can also influence a customer's purchasing decisions. In fact, 58% of people who use the feature said they became more interested in a brand or product after seeing it in their stories.
Since they disappear after a short amount of time, stories can help show your brand in a fun and exciting light. The content also never appears on your main social media pages, allowing you to humanize your company without diluting your brand.
For example, you might organize a "stories takeover". In this scenario, your staff members have the opportunity to post snippets from their days.
6. User-Generated Content (UGC)
User-generated content (UGC) is created by someone who isn't an official representative of your business. It may include social media posts from online influencers, a product review on a third-party website, or an unboxing video created by a customer:
Today's average consumer is marketing-savvy. No matter how often you claim your products are the best in the business, shoppers are unlikely to believe your biased opinion.
UGC is an entirely different matter. According to a study, 90% of consumers say UGC influences their purchasing decisions more than email marketing and search engine results.
You can generate UGC lots of ways. Following are two of the simplest.
1. Third-party partnerships
Third parties include online influencers and blogs that accept products for review. Simply reach out to see if they'd be willing to partner with you.
2. Customer giveaways
Hold a monthly customer-only giveaway. Allow for one automatic entry, then give customers the option to add another entry by submitting an image (lifestyle, product, ect.). We recommend using the Rafflepress giveaway plugin to run these kinds of campaigns.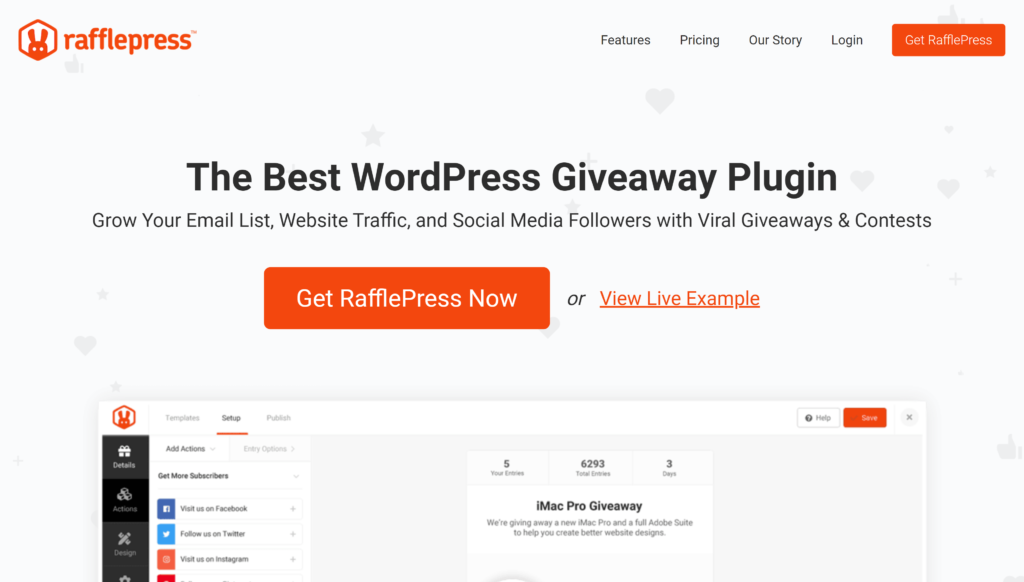 Once you've secured some UGC, you can easily share it via Easy Affiliate's dashboard with your affiliate partners.
7. Featured Snippets
Featured snippets are excerpts that appear in Google's search results. They are designed to answer user questions quickly and commonly include content such as definitions, steps, and lists:
When it comes to search engine optimization (SEO), there's a lot of advice on how to climb the rankings. However, featured snippets enable you to generate more clicks without having to improve your position.
For example, many SEO experts refer to a featured snippet as "​​Position #0" since it appears above the number one spot:
According to research, featured snippets account for around 35% of all clicks. That's an advantage worth pursuing.
Google creates featured snippets using Schema.org metadata and its knowledge graph API. However, these concepts can be challenging to understand.
Fortunately, plugins such as All in One SEO (AIOSEO) automatically add Schema.org support. This tool can help you provide information to Google's API, increasing your chances of being included in a featured snippet.
8. Chatbots
It's easy to think of marketing as something that only occurs off-site. However, the hard work isn't over just because a potential customer has arrived safely on your website.
Sometimes, those potential customers will have questions. If you don't provide answers promptly, you may miss out on a sale.
Automated chatbots can offer customer support around the clock. Maybe that's why over 67% of consumers worldwide used a chatbot for customer support in 2019:
These bots are handy for answering frequently asked questions (FAQs) in more immediate and engaging ways than a written document can.
Even if the chatbot can't resolve the visitor's query, it can still form part of your intake process. For example, the chatbot may forward the visitor's email address to your customer service department.
You can implement a chat widget using tools like Olark and Tideo.
9. Immersive Technologies
Immersive technologies create unique experiences by merging the physical and digital worlds. When used effectively, immersive technologies will make your audience feel like they're part of the content presented to them.
Using this software, you can create more engaging and entertaining marketing materials. Augmented reality (AR) and virtual reality (VR) are two of the most widely known types of immersive technologies.
While this digital marketing trend may sound futuristic, some brands are already harnessing the power of immersive technologies in their marketing.
For example, furniture company Ikea used AR to help customers visualize how its products might look in their homes: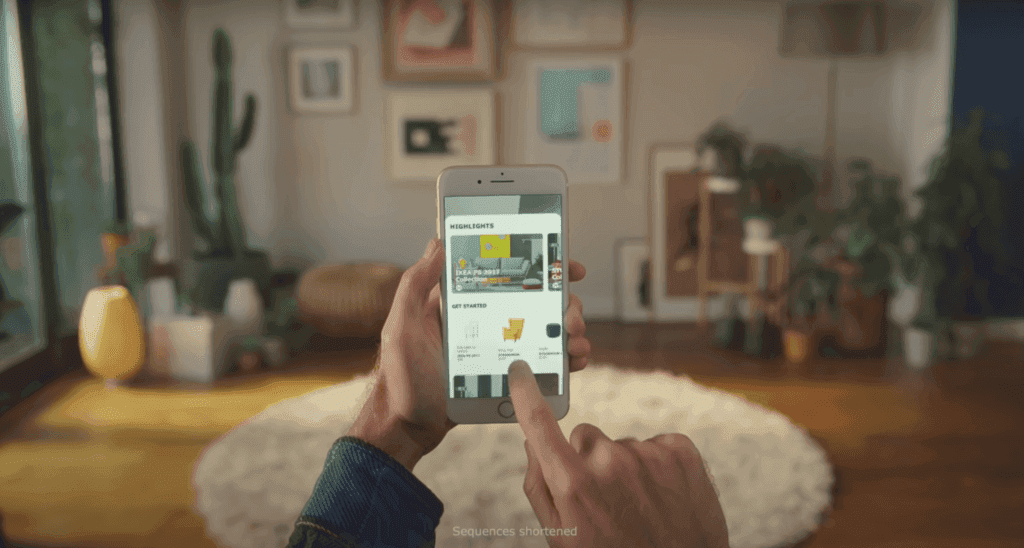 Also, the majority of online prescription eyeglass stores are using immersive tech these days. Most sites have an interface that allows customers to see what they'd look like wearing a particular pair of frames.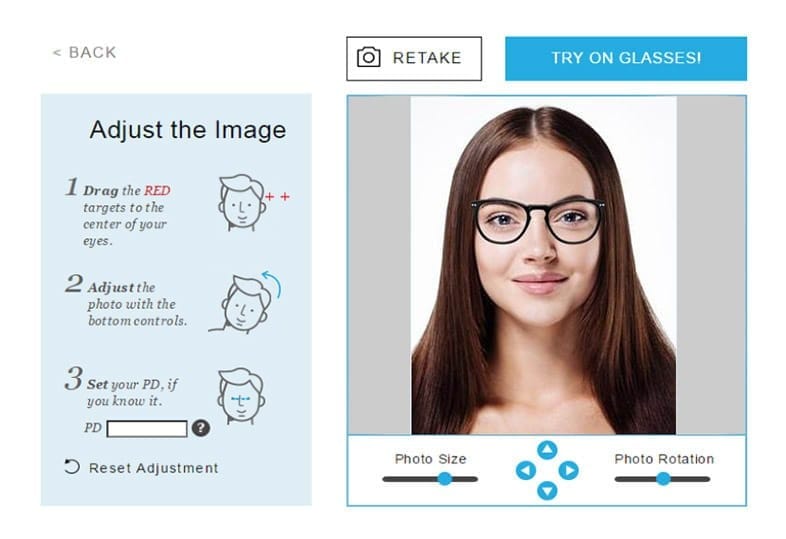 Immersive marketing doesn't have to be high-tech. Something as simple as a 360-degree video of your products can help your customers make more informed purchasing decisions.
10. Cookieless Marketing
Cookies are small pieces of code that are placed on visitor devices. Traditionally, business owners have used third-party cookies to track shoppers' digital footprints and identify people who access their sites via affiliate links.
However, Google plans to phase out support for third-party cookies in Chrome amidst privacy concerns.
Privacy-focused legislation such as the General Data Protection Regulation (GDPR) has also made cookie usage far more complicated. With this in mind, in 2022, we predict a massive rise in cookieless marketing.
Cookieless marketing may involve using powerful Artificial Intelligence (AI) algorithms to target specific audiences anonymously. It can also use authenticated solutions.
If the visitor grants you access to their data, you're free to use it in your marketing. It might mean placing your site behind a login form or displaying a disclaimer that the user must accept before proceeding:
You may be concerned about the cookieless future. However, you might be pleased to hear that you can continue using first-party cookies in your marketing efforts. In fact, the only cookies the Easy Affiliate plugin uses are first-party.
Conclusion
If you're going to impress potential customers, your marketing should feel fresh and innovative rather than stale. Fortunately, there's always a new marketing trend in today's fast-paced digital landscape.
In 2022, we predict that we'll see marketers use cutting-edge technology to craft compelling experiences.
These strategies might include using immersive technologies such as augmented reality and providing customer service via sophisticated chatbots. We're also expecting a rise in software that uses first-party cookies, including our Easy Affiliate plugin.
Do you have any questions about any of the digital marketing trends mentioned in this post? Let us know in the comments section below!
If you liked this article, follow us on Twitter, Facebook, and LinkedIn. And don't forget to subscribe in the box below!