It's easy to assume that affiliate programs are only useful for big companies and comprise an integral part of the businesses in a list of the best jobs. However, the truth is that even a smaller company can benefit from getting into affiliate marketing.
As a small business, running your own affiliate program can provide several benefits. For example, it enables you to create cost-effective marketing that helps to grow your audience and build brand awareness. You also have control over the commissions you pay, and can develop a loyal base of affiliates who are excited to work for you.
In this article, we'll introduce you to the concept of affiliate marketing, and discuss why your small business might need an affiliate program. We'll also talk about how to get started, with help from our Easy Affiliate plugin. Let's begin at the top!
An Introduction to Affiliate Marketing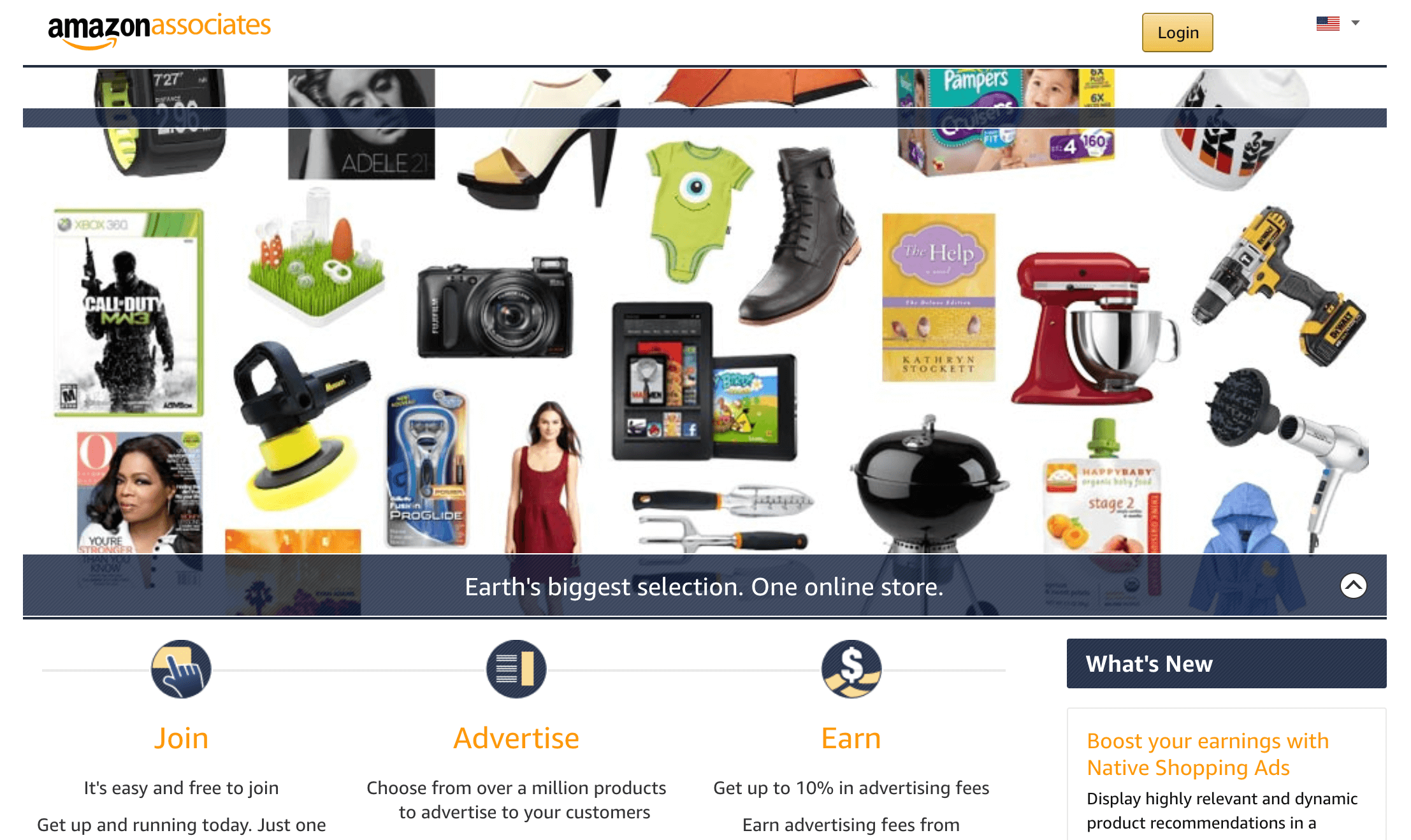 In case you're unfamiliar with affiliate marketing, let's first cover the basics. When your business uses affiliate marketing, it offers a commission to people who are willing to market your products on their own sites.
When one of your affiliates successfully refers a lead who ends up making a purchase, that affiliate earns a small percentage of the sale (while you keep the rest).
From your perspective as a business owner, the structure of an affiliate program looks something like this:
Affiliate merchant: This is you, the business running the affiliate program.
Affiliate network: The tool(s) you use to run the program.
Affiliate marketers: The people who are promoting your products or services.
Customers: Leads who click on affiliate links and ultimately make purchases.
Affiliate programs have become incredibly popular. They enable businesses to get cheap marketing for their products and expand their reach, while members appreciate the opportunity to make money in a largely passive way.
Many large sites offer affiliate opportunities now, with one of the most popular being the Amazon Associates program. There are also plenty of general affiliate programs that bring multiple businesses together in one place, such as Rakuten.
All of this might make it seem like affiliate marketing is a game best suited to the big, established businesses out there. However, it turns out that smaller businesses can get just as much out of this strategy.
How Small Businesses Can Benefit from Affiliate Marketing
As we've made clear, affiliate marketing is not just a tool that can help large companies increase their profits. In fact, it can be particularly useful for smaller businesses, for a number of reasons. For example, affiliate marketing programs:
Are low-risk and low-cost. You don't have to spend a lot of money to get the word out about your business. That makes this type of marketing especially helpful for up-and-coming businesses that don't have a large budget.
Boost growth and brand awareness. An affiliate program can help increase traffic and grow your online audience. It's also a great way to create brand loyalty, as your affiliate marketers will have a vested interest in your success.
Put you fully in control. You can set your own commission levels, for instance, and supply whatever marketing materials you want to your affiliates.
While affiliate marketing can be immensely beneficial, it's not without potential downsides. For example, because you're relying on people outside your company, you don't have total say in how your products or services are marketed.
It may also take some time and work to oversee the program. However, by using the right tool, you can make the process of controlling and running the program much easier.
How Easy Affiliate Helps You Build an Affiliate Program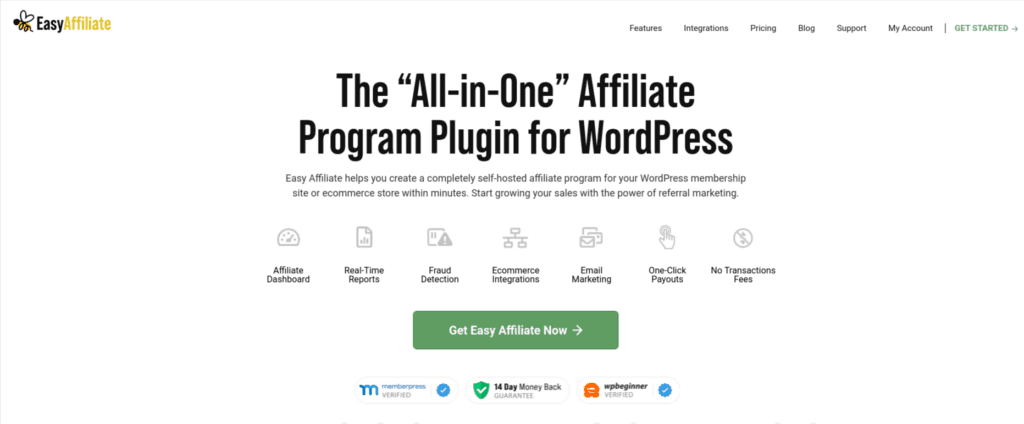 Easy Affiliate is a WordPress plugin that enables you to create and run an affiliate program directly through your admin dashboard. It slots in perfectly with your existing website, and is compatible with any WordPress theme. This means that your affiliates only need to access your site to get everything they need, and you have complete control over the look and feel of your program.
As a small business, Easy Affiliate makes it easy to run a program with minimal time and effort required. You'll see exactly how many clicks every affiliate link generates, and how much you need to pay each affiliate at the end of the month (or whatever pay period you set). You can also use this plugin to monitor the performance of your affiliates, and supply them with helpful marketing materials, such as affiliate links and banners.
Some of the key features of Easy Affiliate include:
Seamless WordPress integration. The plugin runs straight from your site, and doesn't require any additional software.
A customizable affiliate dashboard. You can set up the dashboard your affiliates will use exactly how you want.
Shopping cart functionality. Easy Affiliate is capable of tracking commissions from hundreds of payment gateways and shopping carts.
No subscription or recurring fee required. The one-time price means that you won't have to deal with any unforeseen fees.
Best of all, Easy Affiliate is simple to set up and use. You can use it to create your affiliate program in just minutes. After that, we recommend that you check out our guide on how to generate new affiliate leads, and learn how you can use Easy Affiliate to track your program's performance.
Conclusion
For a small business, an affiliate program might seem like a big step. However, the truth is that affiliate marketing offers a ton of benefits, and doesn't have to be as time-consuming as you might expect. It lets you advertise your products or services in a cost-effective manner, driven by affiliate marketers who earn commissions based on how well they perform.
To actually build your affiliate program, you'll need the right tool for the job. That's where Easy Affiliate comes in, offering extensive features that make running your program much easier. It enables you to track your affiliates' performance, provide marketing materials, control your commission tiers, and much more.
Do you have any questions about getting started with affiliate marketing as a small business? Let us know in the comments section below.
If you liked this article, follow us on Twitter, Facebook, Pinterest, and LinkedIn. And don't forget to subscribe to our newsletter!