The way you deliver content and information to your readers is crucial, especially as an affiliate marketer. One effective way to do so is with images, but there is a right and wrong way to do so. The wrong way involves the use of generic, ill-placed images that impacts your ability to stand out or attract the right audience.
Humans inherently rely on images to deliver information quickly. By adding them to your website, you increase the odds of visitors 'sticking' to your website and even making purchases. This is (of course) essential if you want to continue to see your business grow.
In this post, we'll share three sales-driving ways you can use images on your affiliate website. We'll also show you how Easy Affiliate enables you to share these images easily with your affiliates so they can use them on their marketing sites. Let's get started!
3 Sales-Driving Ways to Use Images on Your Affiliate Website
We'll start with the three ways that – in our opinion – help to bring in traffic and connect with your leads, which will ultimately will boost sales. They're presented in no particular order, so let's take a look!
1. Bring Attention to Affiliate Products
As the main source of income for your business, it's crucial that you bring attention to the products you feature. After all, with more eyes on your products, sales will naturally increase. You can do so by adding appropriately-placed images on your landing pages. To further improve their impact, you can:
Utilize relevant image types. For example by using background or hero images that effectively convey your message.
Introduce context. Showing your products being used in a real-world setting is especially important if you have versatile or niche products.
Of course, these can be used beyond landing pages. For example, these techniques work well on social media and other off-site campaigns to bring more attention to your offerings.
2. Elicit Emotional Responses from Visitors
The fact is, consumers are more likely to use emotion than logic when making a purchase decision. This means you can use elements of your website – including your Call To Action (CTA) and images – to elicit an emotional response. Ultimately, this can lead to more conversions.
There are multiple ways of using images to elicit emotions, but two of the most effective are:
Use human-focused images. These make it easy for visitors to relate, and they also draw more attention than non-human images.
Use images that speak to a pain point. What problem does your product solve? With this answer in mind, choose images that speak directly to the problem.
It helps to think of images as more than just filler. By selecting the right ones for your website, you're adding another layer of credibility.
3. Promote Your Brand Effectively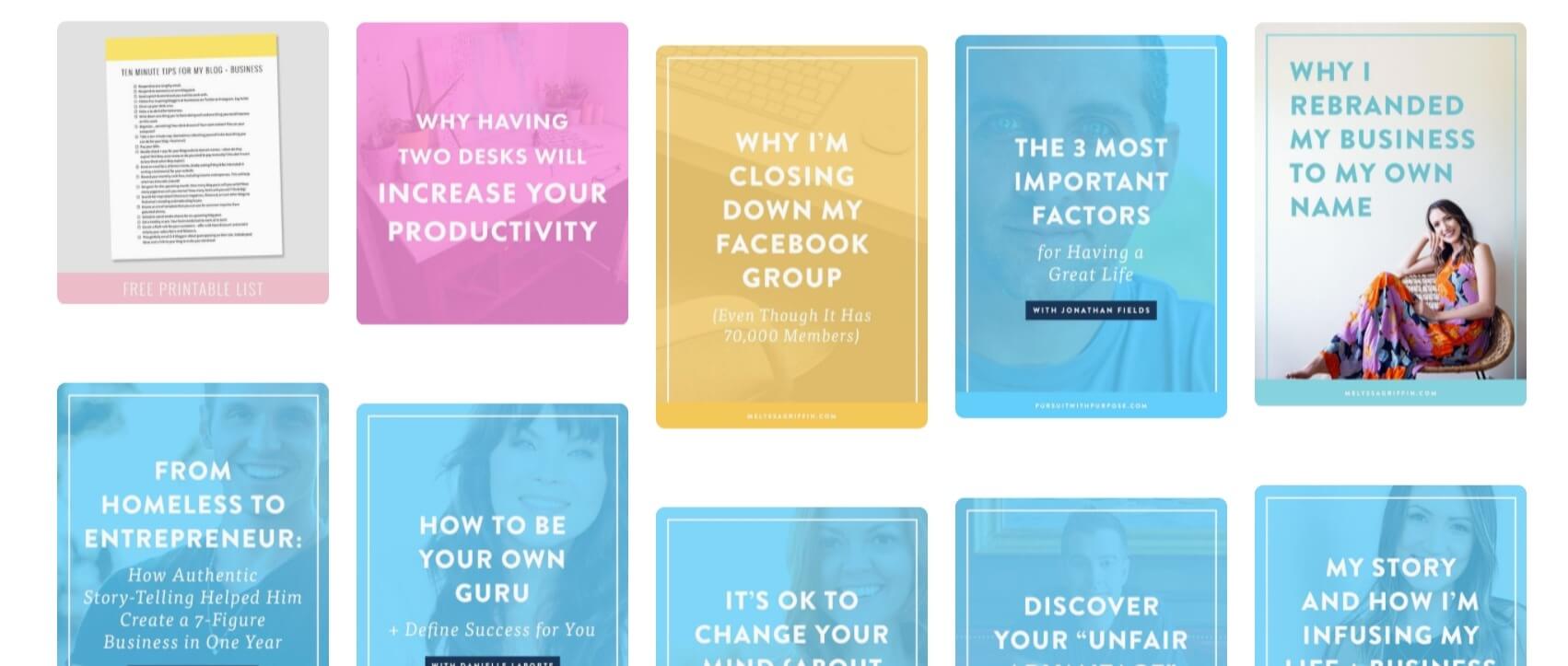 Your brand – and its reach – are a crucial part of your sales strategy. Effective branding enables you to bring awareness, which drives sales-boosting traffic to your website. This is done commonly with images by popular brands, such as Geico, but each does it differently. For example, you can:
Create a brand logo. A logo offers consumers something to visually link to your brand.
Follow an image theme. For example, use similarly-styled images or those with a consistent color and feel. This will tie your website together and make your brand images more easily to notice.
When creating images (or similar elements) for your brand, it helps to keep your audience in mind. This ensures you attract the right audience to your website.
How to Share Images With Your Affiliates Using Easy Affiliate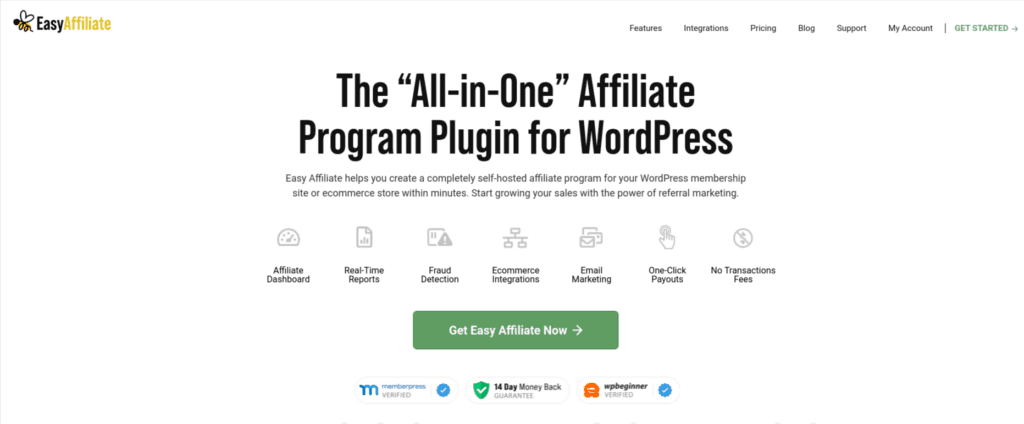 As an affiliate manager, you aren't the only one earning money for your business. Your affiliates also play a large part, which is why it's important to share your techniques (and images) with them directly. Fortunately, you can do so easily with Easy Affiliate and its specialized Affiliate Dashboard.
As such, you have two options. First, you can add the images directly to the Affiliate Dashboard by pasting their image code into the Welcome Message: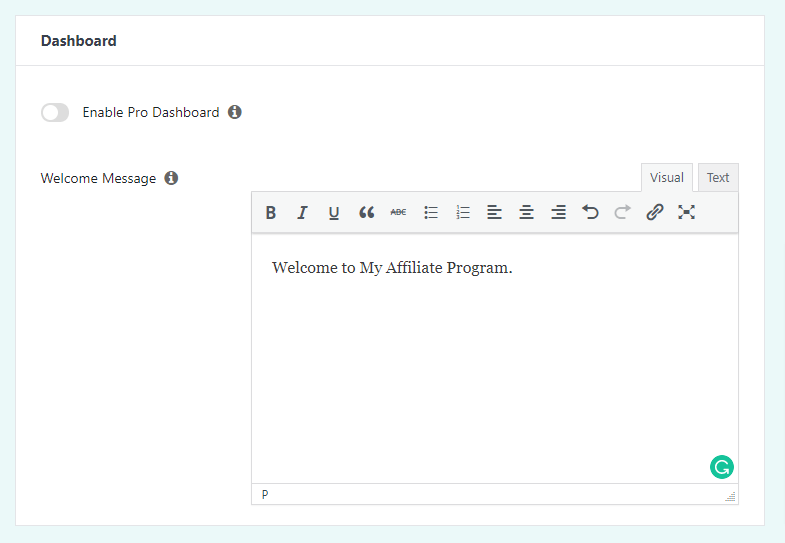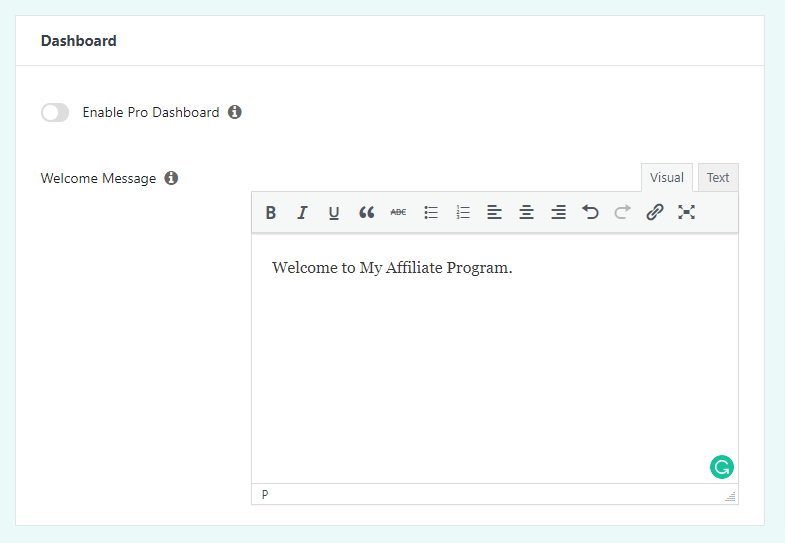 Second, you can create a page on your website that includes images from your WordPress Media Library. You can then include it on the Affiliate Dashboard by going to Easy Affiliate > Settings > Advanced > Dashboard Navigation:

Click on the Add Page button, then select your recently created WordPress Image Page from the drop-down option.
Keep in mind, with either option, affiliates will be able to access the images you've shared by simply signing into their Affiliate Dashboard. You can take the sharing process one step further and also include it in an affiliate newsletter or similar communication.
Conclusion
Images are a great addition to any website, but even more so to an affiliate website. They enable you to display your products in the best light, but also connect with your readers on a deeper level. This connection can naturally boost the number of sales you make.
In this post, we've introduced three sales-driving ways to use images on your affiliate website. You can use images to:
Draw attention to your products.
Elicit emotional responses from visitors.
Promote your brand effectively.
Do you have any questions about using images on your website, or how Easy Affiliate can help? Let us know in the comments section below!
If you liked this post, be sure to follow us on Twitter, Facebook, and LinkedIn! And don't forget to subscribe in the box below.