Whether you're planning for winter holiday sales or getting ready to release your summer catalog, leveraging seasonal marketing is all about timeliness. Holiday performance is often a major factor in meeting (and exceeding!) your sales goals.
If you have an affiliate program, you already have a powerful community that can help you improve sales and reach new customers. Leveraging seasonal trends is the perfect way to take this to the next level, and give your program an extra boost.
In this post, we'll cover what seasonality is and explain how to make the most of your affiliate program during peak buying periods. Let's get to work!
How Does Seasonality Affect Your Affiliate Program?
In a marketing context, "seasonality" refers to the way consumer buying habits tend to fluctuate based on seasons, holidays, and the like. Business can be strongly affected by predictable events that happen annually, such Christmas or Black Friday.
Consider the health industry, for example. A health and wellness store is likely to see an increase in purchases of vitamins, probiotics, and other products recommended for immune support in autumn and winter.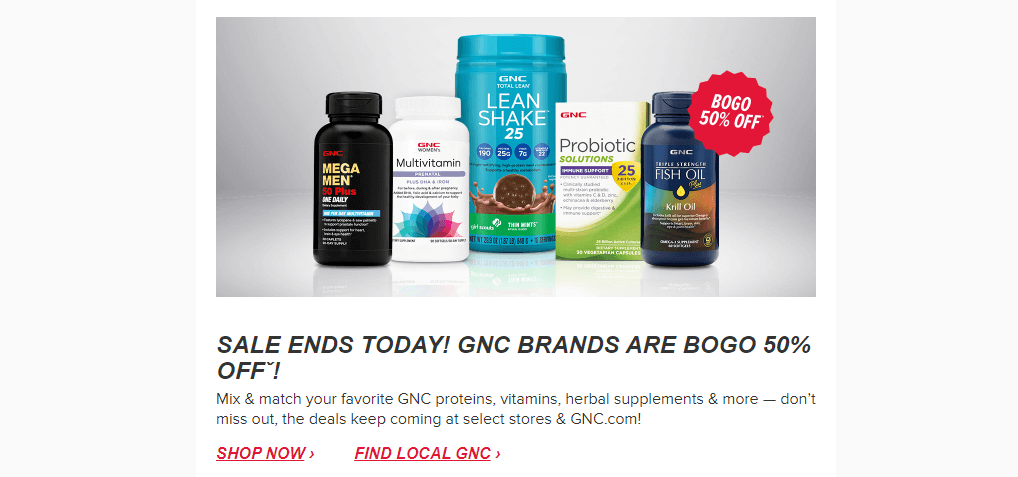 This means that seasonality is also going to affect the performance of your affiliate program. Some products will naturally be in greater or lesser demand at different times of the year. Fortunately, you aren't simply at the whim of this fact – you can also leverage it consciously to help your affiliates drive more sales.
How to Leverage Seasonal Marketing for Your Affiliate Program (4 Key Tips)
Seasonal promotions can make or break your marketing efforts. If managed poorly, they can lead to frustration when affiliates aren't able to create content for the sale in time.
Alternatively, they can build anticipation and provide your affiliates with plenty of time to communicate your sales to their audiences and share the excitement. Here are four tips for helping you leverage seasonality effectively.
1. Create Compelling Seasonal Promotions
Compelling seasonal promotions can be key to meeting your sales goals and setting your affiliates up for success. Fortunately, there are plenty of ways you can create these types of promotions.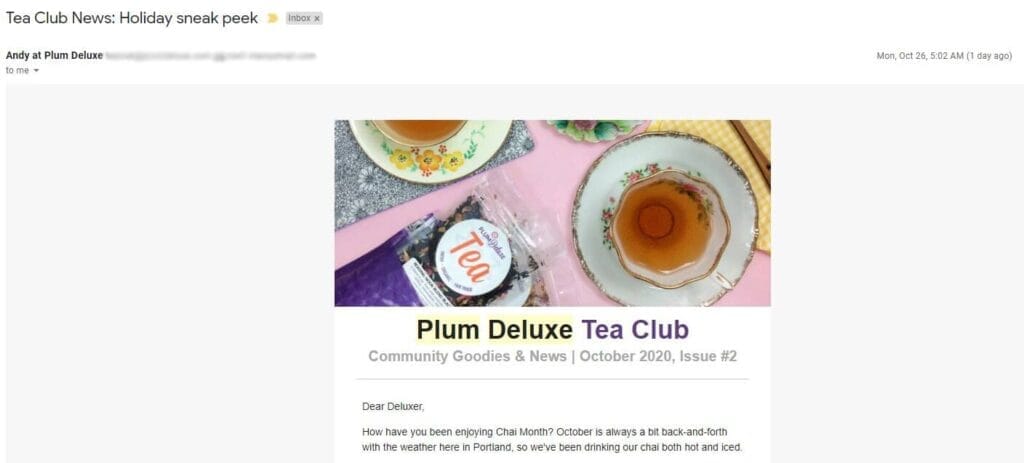 For example, "rotating discounts" are a great way to build anticipation for your major holiday sales. You can offer small weekly deals during a particular event or season. This also enables affiliates to pick and choose sales to focus on, depending what best fits their audiences.
Another option is to offer freebies and other gifts to celebrate important days. This can help raise awareness of new products, and let customers try out what you have to offer without incurring any risk.
You can also run these as affiliate-exclusive deals with your top performers, helping them offer their audiences extra incentives and encouraging customers to promote your products by word-of-mouth.
2. Clearly Communicate Sales and Discounts in Advance
Holiday deals are short, and many companies have promotions (and even exclusive products) that are only available once a year. Urgency is a huge sales driver, and along with timeliness is a powerful tool that your affiliates can use to convert their audiences.
However, it can be discouraging to affiliates if they constantly have to scramble and create content for your seasonal deals at the last minute. Therefore, you'll want to communicate all the details about your seasonal sales in advance.
That way, your affiliates will have time to plan and focus on creating great content. You can reach out via email, or make this information available via your affiliate dashboard (or better yet, both).
3. Provide Affiliates with Seasonal Marketing Materials
Another way to set your affiliates up for success is to provide them with banners and social media images that they can use to promote your products. After all, the beginning of a new season and the weeks leading up to major holidays are already busy for content creators.
Having ready-to-go marketing materials designed with the current season and promotion in mind saves your affiliates time, and lets them focus on promoting your product. Plus, it makes sure their campaigns look consistent with your overall brand and your own promotions.
Fortunately, Easy Affiliate makes it easy to create links and banners for your affiliates to use: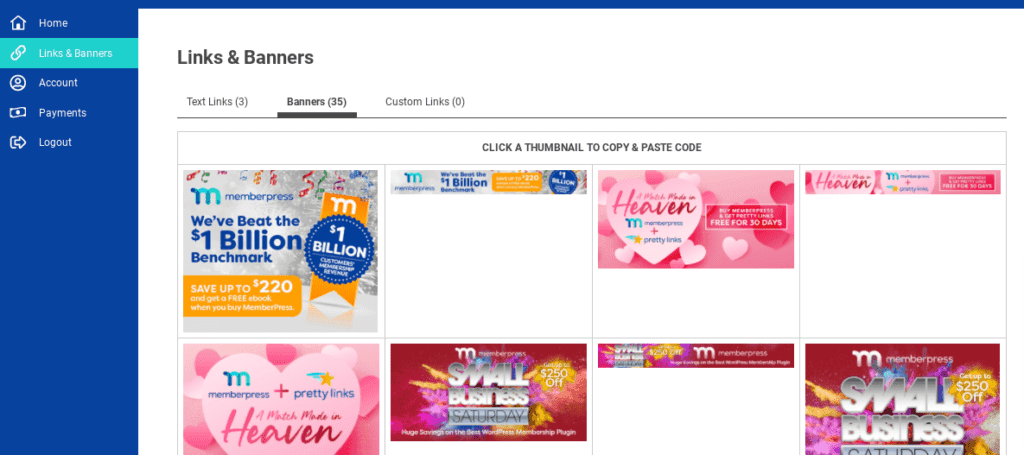 It's a good idea to offer both "default" branded graphics (the ones you want affiliates to use year-round), along with seasonal and holiday content. This helps to keep things fresh, and draw attention to limited-time sales.
4. Offer Extra Affiliate Incentives During Holiday Seasons
Affiliates are still customers, and they like getting something in return for their efforts. With that in mind, there are some things you can do to encourage engagement and get your affiliates excited.
Seasonal contests are a great way to get affiliates to go above and beyond. You can offer a little extra incentive to top performers – this could be anything from a new laptop to a bundle of your own products. This encourages affiliates to work harder during key periods, and helps create goodwill towards your program.
You might also consider a bonus for all sales within a specific timeframe. For instance, you could provide a 10% increase in commission on all sales during the month of December. If a general increase doesn't work with your income goals, you can also offer it just for the products you want to encourage affiliates to promote the most.
Conclusion
While you're planning out your annual marketing calendar, don't forget to take seasonality into consideration. Making sure your content and promotions align with how and when your audience likes to buy is a great way to give your affiliate program a boost.
In this post, we covered how to:
Create compelling seasonal promotions.
Clearly communicate sales and discounts in advance.
Provide affiliates with seasonal marketing materials.
Offer extra affiliate incentives during holiday seasons.
What are your favorite ways to engage with your affiliates during the holidays? Let us know in the comments section below!
If you liked this post, be sure to follow us on Twitter, Facebook, and LinkedIn! And don't forget to subscribe in the box below.