Ever since their creation in the '90s, uniform resource locators (URLs) have earned their place as one of the core components of the modern web. However, just as websites have grown in complexity, so have their URLs. These days, any site can have dozens of directories and subdomains, which can make their URLs difficult to handle.

That's where link shortening services come in. These tools enable you to tame unwieldy URLs by compressing them to more manageable lengths. Your original URLs won't disappear, but you'll have access to easier-to-use alternatives.
In this article, we'll go into more detail regarding the importance of link shorteners, their benefits, and some of the best services available out there. Let's jump right in!
The Importance of Link Shortening
In some cases, URLs can be long, difficult to remember, and a pain to type out. Despite what their name implies, link shorteners tackle this issue by generating new URLs (rather than shortening the originals) and redirecting them to the addresses you want.
In short, your original URL isn't affected in any way, and you get to enjoy a couple of perks for your trouble. Let's take a look at those perks now.
How Link Shortening Makes URLs More Manageable
Long URLs are difficult to read and to share via social media. Twitter, for example, employs its own link shortening tool to avoid including unwieldy URLs and keep its content tidy and readable.

However, the benefits of link shortening don't apply only to social media. For example, if you're writing an email campaign, some readers may be dissuaded from clicking on your links or sharing them if they seem too long.
How Link Shortening Tracks and Aggregates Data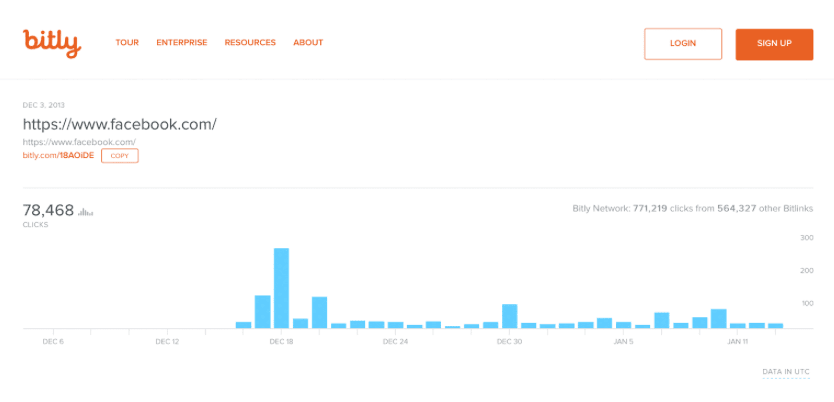 Aside from making links more manageable, URL shortening offers an additional key benefit. A lot of modern link shortening services provide you with some form of analytics, mostly focusing on click-through rates. If your goal is for more people to click on your links (as it should be), this information will tell you exactly how well you're doing.


These days, many link shortening services also include support for Urchin Tracking Modules (UTM). This technology enables you to track links across specific campaigns and platforms such as Google+ and Facebook, among others.
4 Popular Link Shortening Solutions
There are quite a number of popular link shorteners to choose from these days. Let's take a closer look at five of the best services available.
1.
Pretty Links

Last but not least, we have Pretty Links. This a WordPress plugin that offers branded URLs as well as automatic link shortening for all your pages and posts.
Additionally, the plugin can handle automatic keyword replacement and link cloaking, which makes it an excellent addition to your Search Engine Optimization (SEO) tool belt.
2.
Bitly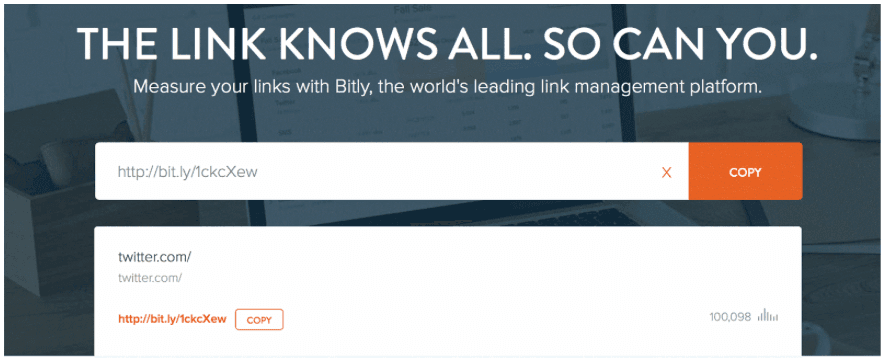 Bitly enables its users to shorten and brand their links, which aids in social media marketing endeavors. The tool also tracks individual link performance and campaign analytics.
Furthermore, the service includes a feature called mobile deep links. These types of URLs can recognize from which type of device users are clicking on the URLs, and redirect them (if necessary) to either your mobile website or app (if you have one).
3.
Shorte.st

Aside from the benefits you've come to expect, such as conveniently short URLs and link analytics, Shorte.st also provides its users with a mass shortening tool. This feature enables you to shrink as many as 20 URLs at a time, which is fantastic for social media (or affiliate) marketers handling several accounts at once.
Shorte.st also features a high-paying referral program, which might just generate some additional revenue for you while you go about marketing your content.
4.
Ow.ly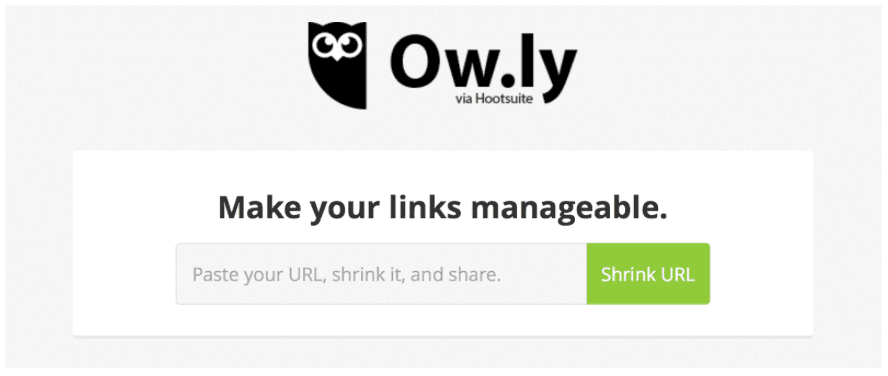 Ow.ly is a link shortener born from the Hootsuite social media management tool, which means both services work particularly well together.
Much like our second pick for this list, this link shortener offers branded URLs and access to analytics. However, it also comes with some unique functionality, such as exportable PDF and CSV reports and custom URL parameters for tracking Omniture and Google Analytics campaigns.
Conclusion
Just like the websites they lead to, it's only natural that URLs should evolve over time. While keeping your links lean and manageable is an excellent start, it isn't the only benefit to URL shortening. In fact, by picking the right tool, you may even be able to boost your online marketing efforts, thanks to the power of analytics.
If you're not sure which link shortening tool offers the best fit for you, here's what you need to know about our picks:
Do you have a favorite link shortening service? Tell us about it in the comments section below!
If you liked this post, be sure to follow us on Twitter, Facebook, and LinkedIn! And don't forget to subscribe in the box below.