When it comes to affiliate marketing, it's tempting to focus exclusively on recruiting content creators with large followings. However, these influencers can be expensive to hire, and the competition for their services is only growing.
That's why you may want to consider turning to micro-influencers. These small-scale affiliates have significant enough followings to provide excellent marketing opportunities but are less likely to expect large commissions.
In this article, we'll introduce you to what a micro-influencer is. Then, we'll discuss some of the benefits of working with them and how you can recruit them. Let's get started!
An Introduction to Micro-Influencers
As you may already know, an influencer is someone who has a large following on social media and uses their influence to promote products for brands. They're one type of affiliate you might recruit for your program.
Micro-influencers have anywhere from 1,000 to 100,000 followers, compared with macro-influencers whose audiences tend to scale up into the millions: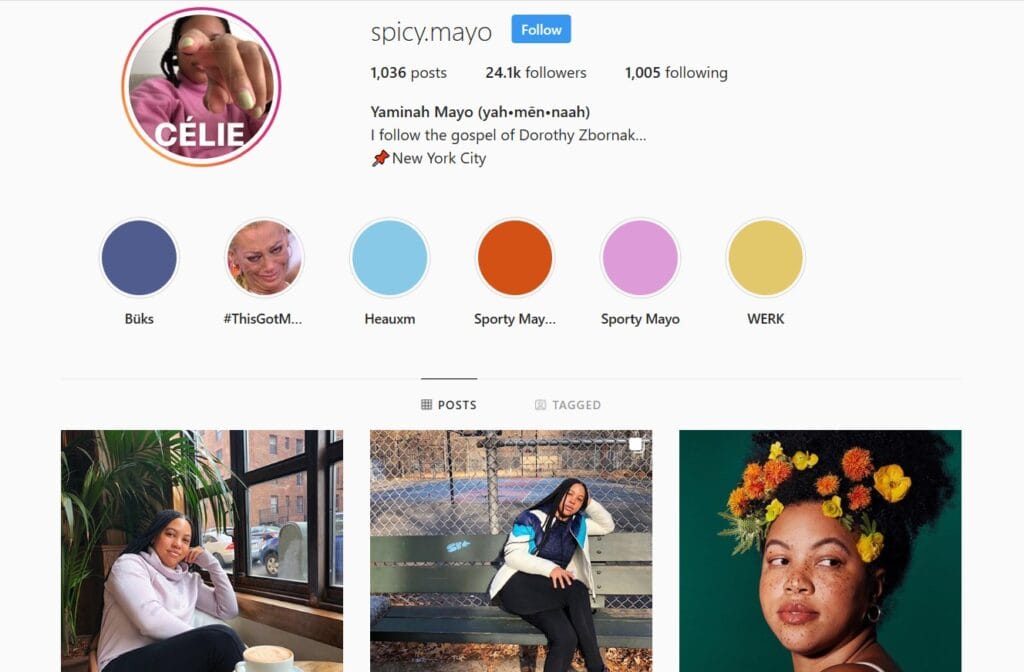 However, even a relatively small following can be leveraged to promote your brand. These accounts offer their own unique benefits over working with large-scale influencers.
In fact, the popularity of micro-influencers is on the rise. Even huge names such as Adobe have worked on campaigns with this type of affiliate.
One of the advantages of working with micro-influencers is that they tend to have very niche audiences. Often, they have a specialized focus on subjects such as parenting, gaming, or fashion. As a result, they've established credibility amongst their followers as experts in their areas of specialty.
3 Ways Micro-Influencers Can Benefit You
They may not have the numbers of other potential affiliates, but micro-influencers have their own unique qualities. Here are three ways that working with them can help give your brand a boost.
1. Working With Micro-Influencers Can Be Cost Effective
Working with influencers requires paying them commissions for promoting your products. While this is fair and usually an approachable strategy for many brands, it is still an expense you have to factor into your budget.
The costs of working with influencers can be determined by a number of factors, including follower counts or average views on video platforms such as YouTube. Often, the larger these figures are, the more you can expect to pay for an endorsement.
That's where micro-influencers come into play. Without serious expense on your part, they can maximize campaigns for your affiliate program. This could represent significant savings on your end and offer an excellent return on investment (ROI).
2. You Can Tap Into Niche Audiences
We mentioned in passing that micro-influencers usually target niche audiences. This means they're able to act as a direct line to quality leads who are likely to be interested in your products.
While macro-influencers can put your name in front of a large number of people, chances are only a percentage of their followers will actually be interested in your products. Working with smaller scale partners whose audiences are already interested in your niche can sometimes result in more conversions.
By working with micro-influencers in your industry, you can leverage their existing credibility for your brand. However, this requires you to be intentional and attentive when seeking affiliates for your program. For instance, if your brand sells tools to manage stock options, a beauty blogger may not be the best fit.
3. Micro-Influencers May Encourage Higher Engagement Rates
Over the years, advertising has had to change drastically. Each generation is different, and neither Millennials nor members of Generation Z respond well to traditional broadcast marketing methods. Instead, they seem to crave authenticity.
Micro-influencers often provide this element. A strong indicator of a potential partner's success in this area is the level of engagement or interaction on their accounts. That means quality comments in addition to standard likes and shares.
It may seem counter-intuitive, but larger accounts often don't see the same meaningful engagement smaller ones do. Whether that's because people feel they can relate more to creators with fewer followers, or because they appear more authentic, ultimately, micro-influencers can lead to more conversions than macro ones.
With that in mind, try not to be swayed by audience size alone when recruiting affiliates. After all, it's easy to buy thousands of followers, but harder to elicit genuine responses. To ensure an influencer actually has sway over their viewers, consider checking their comments section to see if real people regularly reply to their content.
How to Recruit Micro-Influencers for Your Affiliate Marketing Program
Finding micro-influencers is quite similar to locating affiliates with larger followings. In particular, you could search hashtags on social media platforms such as on Twitter and Instagram, and use Google as well. These can be excellent starting points for finding prospective partners.
As an extra measure, you may also want to try utilizing an influencer research tool, such as Upfluence. It's free and easy to use: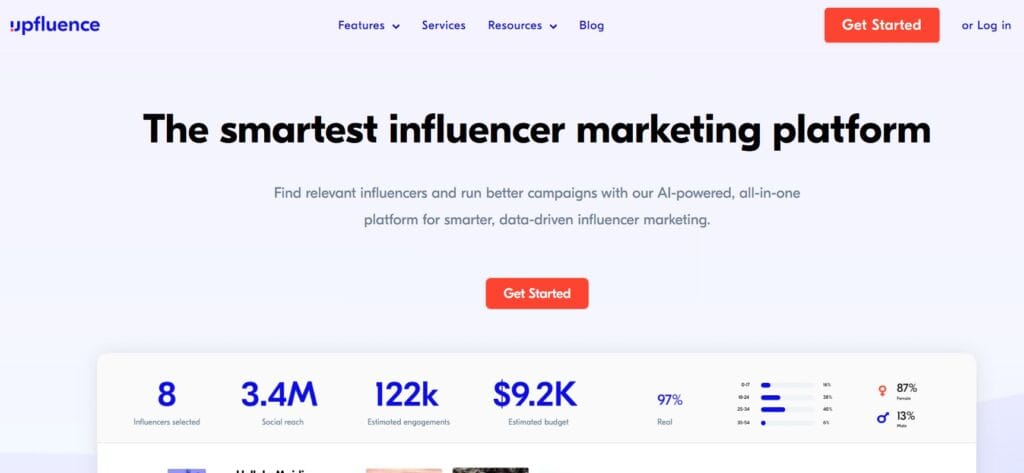 To begin, click on the Get Started button. A popup will appear, and you'll need to supply pertinent information that Upfluence will use to find relevant candidates: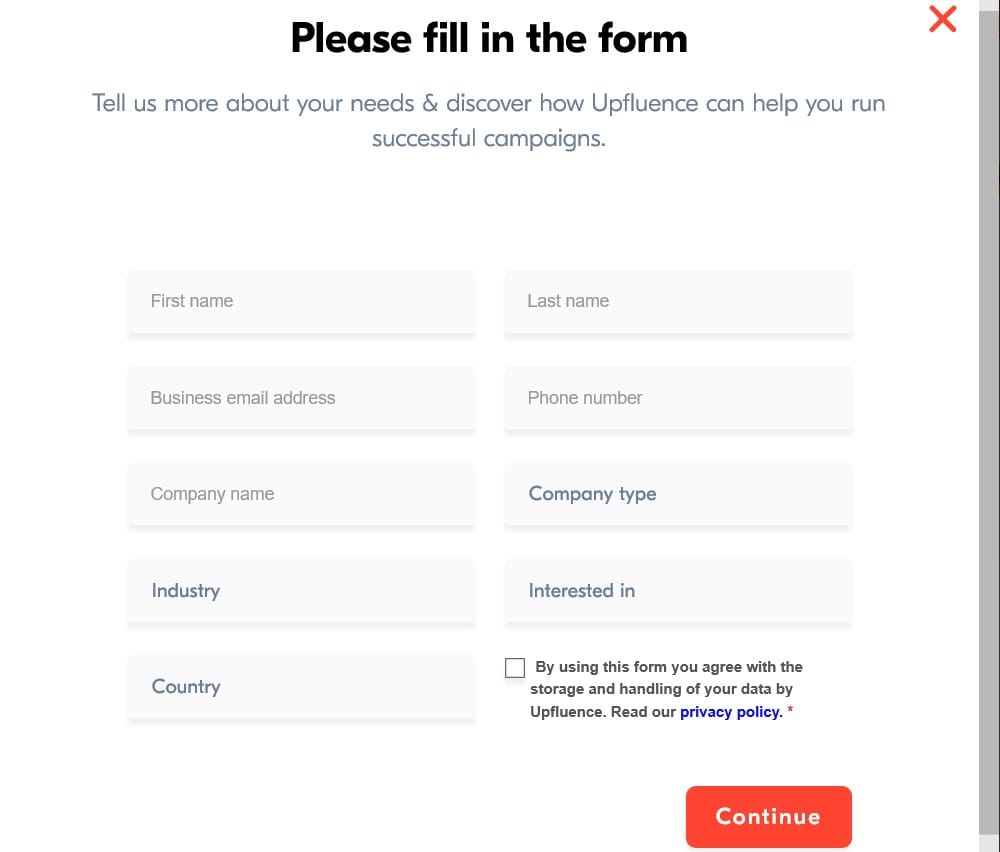 Most importantly, fill in your company type, industry, and the type of services you're looking for. Once you finish setting up your account, you'll be able to search Upfluence's influencer database using advanced filters, including community size.
Of course, finding the right micro-influencers is only the first step. You'll still need to offer attractive compensation to create viable partnerships.
You can set up commission tiers and rates through our Easy Affiliate plugin. Once you've installed and activated it, simply look for the Easy Affiliate menu in the left-hand menu of your dashboard.
Then go to Settings > Commissions, and create your commission rates. If you want multiple tiers, you can add them by clicking on the Add Level button. Then, before you navigate away, click on Update Options to save your new rates: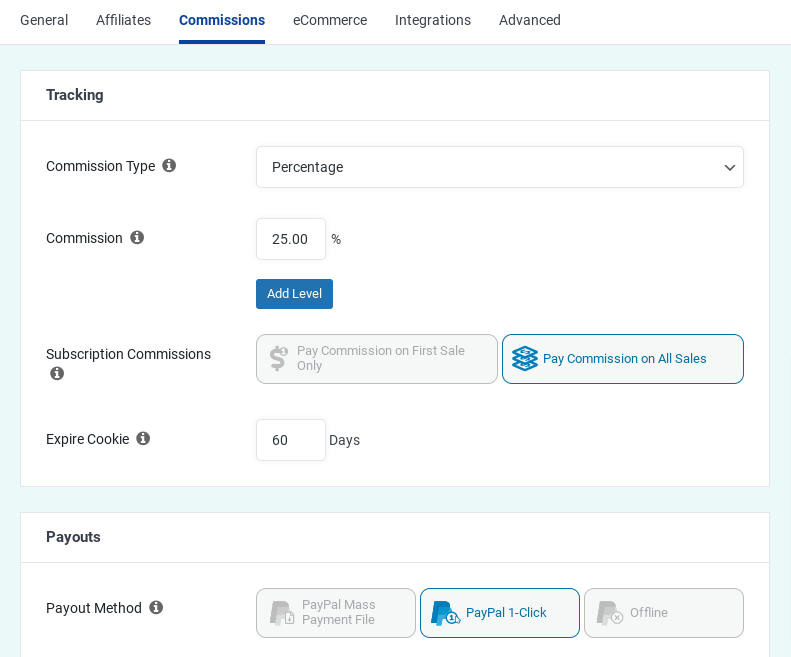 If you're hoping to work with macro and micro-influencers, this can be an easy way to set up different commission levels based on the number of followers your affiliates have.
Conclusion
Micro-influencers can benefit your affiliate marketing program in many ways. They represent a growing section of the internet that can invigorate your social media presence. Whether you want more clicks, an expanded audience, or greater engagement, working with these small-scale creators may be in your best interest.
In this article, we covered three ways micro-influencers can benefit your affiliate program:
Working with micro-influencers can be cost-effective.
You can tap into niche audiences.
Micro-influencers may encourage higher engagement rates.
Do you have any questions about working with micro-influencers for your affiliate marketing program? Let us know in the comments section below!
If you liked this post, be sure to follow us on Twitter, Facebook, and LinkedIn! And don't forget to subscribe in the box below.