As you work to put your affiliate program in place, there's one major thing you'll need to consider before launch: the affiliate shopping cart software you'll use. With so many options available – both free and premium – this can be an overwhelming task.
After all, you want to choose a solution that's secure and reliable, and also integrates well with your affiliate plugins. Fortunately, Easy Affiliate offers an array of supported shopping cart integrations. This means you have the ability to choose the right solution for you, knowing that it will seamlessly integrate with your affiliate platform.
In this post, we'll explain why you need a shopping cart for your affiliate business, then outline four handy shopping cart solutions. Finally, we'll show you how to integrate each of the options with Easy Affiliate, so you can begin accepting payments right away. Let's get started!
Why Your Affiliate Business Needs a Shopping Cart Solution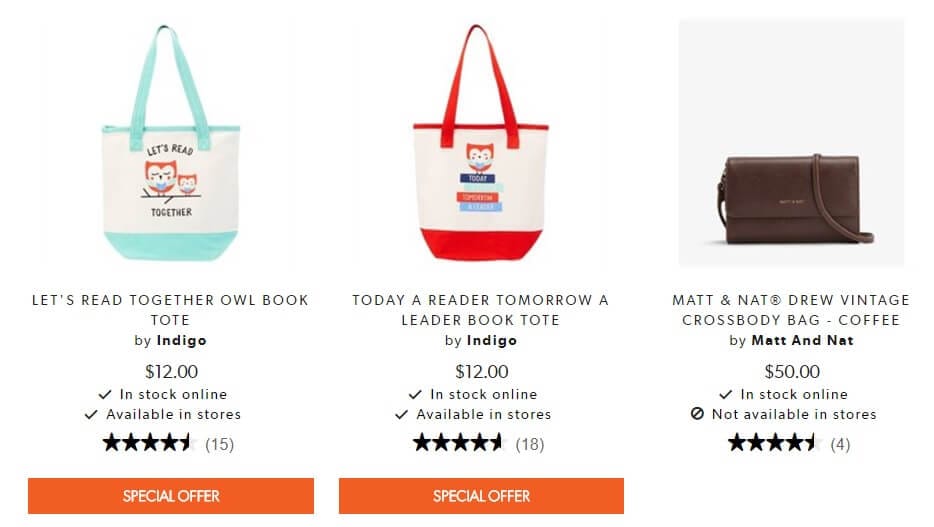 A shopping cart is an obvious need for any site that accepts payments. However, shopping carts can also be beneficial for affiliate websites.
Unlike an integrated payment button from PayPal or Google Wallet, a shopping cart puts you in full control. You can customize how your products are displayed throughout the payment process.
In addition, your visitors won't be redirected to another payment portal during the checkout process. Keeping customers on your site throughout the entire transaction helps prevent customer loss. Of course, each shopping cart solution has its own benefits, and some may be better suited to your needs than others.
4 of the Best Affiliate Shopping Cart Software Solutions for Your Website
Let's introduce four of the top shopping cart solutions for your website. All of the chosen four have one major benefit in common: they integrate well with Easy Affiliate. Let's take a closer look!

WooCommerce is one of the more popular shopping cart plugins. It's currently installed on more than three million WordPress websites, and it's arguably the most flexible of any solution.
For starters, you can sell physical and digital goods in various sizes and configurations.
As for price, the base plugin is completely free. However, there are plenty of premium add-ons you can use to further customize the solution to your needs.
Easy Digital Downloads is a shopping cart solution that enables you to sell mainly digital products on your WordPress website or blog. You can display and sell any type of digital affiliate product, and it also integrates with important tools for affiliate marketers, such as some popular email marketing services.
You'll also be able to handle software licensing, manage discount codes and recurring payments, and track important information for each of your customers.
The plugin is completely free, and there are also plenty of free and premium extensions to expand its functionality. These include Simple Shipping, which enables the sale of physical products.
WP eCommerce has over 30,000 active installs. While it may have had some issues a while ago, things have improved in recent years. In short, we're excited to see how this plugin continues to develop into a solid shopping cart solution.
With the ability to make CSS and HTML customizations, as well as compatibility with dozens of payment gateways, WP eCommerce is a strong solution. The plugin also incorporates important marketing tools, such as share buttons and related products.
Similarly to the other plugins on our list, WP eCommerce is free to use. However, if you want to get more from the plugin, you can purchase and download a myriad of add-ons.
WP EasyCart is an underrated but powerful affiliate shopping cart software solution for your site. Similar to WooCommerce, this plugin enables the sale of physical and digital products.
However, it also incorporates security features (including SSL certificates and security scans) right into the base plugin. You can automate after-sale emails, set up payment plans, and even sell products on Facebook, Twitter, and through email.
The WP EasyCart plugin offers a free version, or you can purchase one of their paid plans to unlock additional features.
How to Integrate a Shopping Cart Solution with Easy Affiliate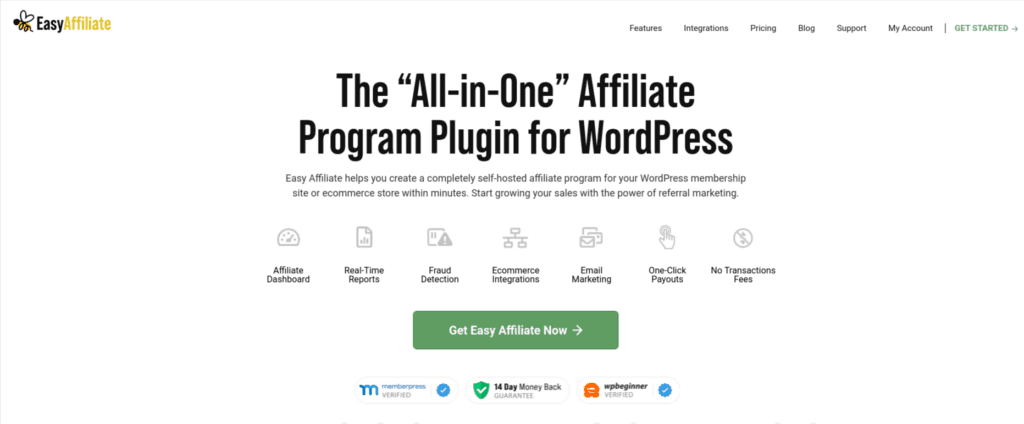 As an affiliate manager, you may feel that a shopping cart solution isn't entirely necessary. However, it can make the purchase and follow-up process easier for you, your affiliates, and your customers.
With your own integrated shopping cart solution, you don't have to worry about different processes for your various payment options. You can simply choose the solution that's right for you, set it up, and refocus on building your business.
For the four solutions mentioned above, integrating them is a quick process. In short, install and activate both Easy Affiliate and your chosen shopping cart solution, and that's it!
There are also other integration options, including those that are partially supported or not supported at all, which will require manual integration. Check out our User Manual if you need comprehensive instructions on how to integrate your chosen solution with Easy Affiliate.
Conclusion
With so many shopping cart solutions available, it can be difficult to narrow your choice to one. However, as long as you select from a number of secure and reliable options, you can't lose.
In this post, we've discussed the importance of affiliate shopping cart software solutions, as well as outlined four solutions for you to consider. To quickly recap, they are:
Do you have any questions about choosing a shopping cart solution for your affiliate website, or how to integrate your selection with Easy Affiliate? Let us know in the comments section below!
If you liked this post, be sure to follow us on Twitter, Facebook, and LinkedIn! And don't forget to subscribe in the box below.