As a business owner, your affiliate marketing program relies on published content to reach new audiences. Whether your partners excel at generating ideas or not, continually coming up with quality content is a challenge. When it grows stale, you risk losing your audience.
By providing your affiliates with fresh creatives, you can help to infuse life into their campaigns, keep content focused on the right audience, and add value to your partnership by supporting their efforts. This will free them up to work on producing quality blog posts, videos, and other content.
In this article, we'll share 11 types of affiliate creatives you should be providing to your affiliates. We'll include plenty of examples to help you brainstorm more ideas. Let's jump in!
1. Banner Ads
Banner ads are usually displayed near the top of websites in a prominent position. They incorporate eye-catching images with ad copy, and they link to your products or landing pages.

You can easily create them with Easy Affiliate's Links & Banners Tool. This handy feature automatically includes affiliate links so you don't have to manage them yourself.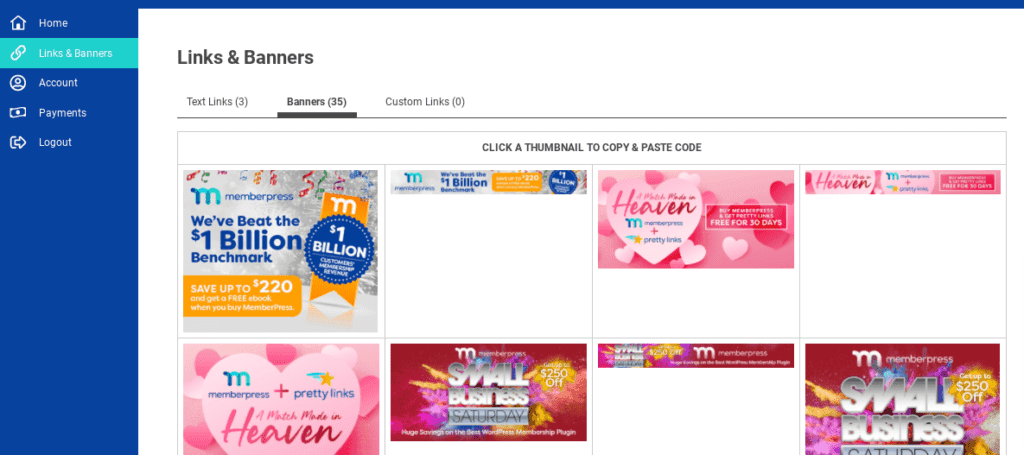 2. Text Links
Provide your affiliates with links and anchor text they can quickly insert into their content. You can use Easy Affiliate's link tool to create and track every link, for every affiliate.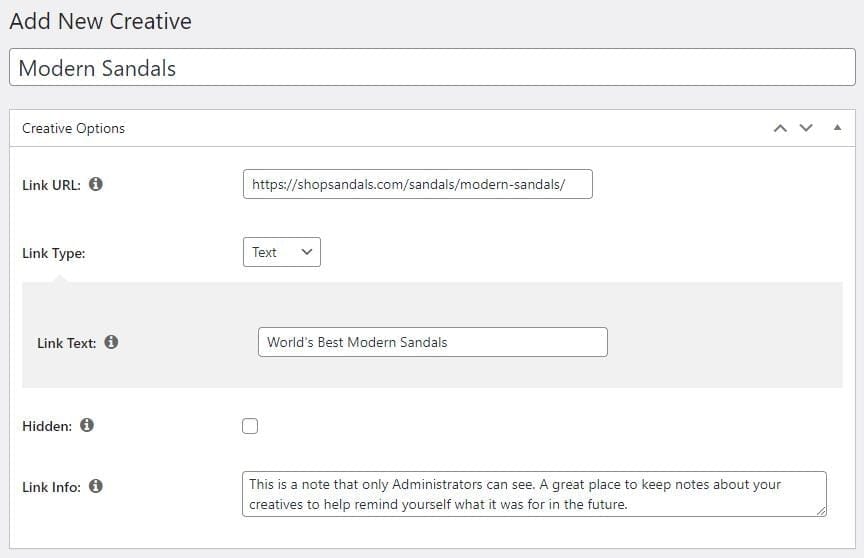 We suggest creating a variety of links, giving your affiliates an array of options to plug into the content they publish. Help them earn more commissions by recommending they optimize previously published content. This is easily done by adding text links and fine-tuning their older posts for your keywords.
3. Explainer Videos
Shopping online presents a challenge, as consumers can't look products over, or look the seller in the eye. Explainer videos are an effective way to minimize this obstacle and gain trust.
To get started, make a list of frequently asked questions (FAQs) and create videos to address each one. Keep them as short as possible so that you don't lose viewers' attention.
4. Entertaining or Inspiring Videos
Explainer videos are informational in nature, but you can make other kinds of videos too. Here are a few ideas:
Fun videos of customers using your products
Videos that feature your products or services being used in an inspiring way, such as by non-profits
Behind-the-scenes footage of your company
You can also create videos affiliates share on social media to make connections, grow their audiences, and increase loyalty. Optionally, include a small logo on the screen, or end the video displaying your business name, logo, and website to raise brand awareness.
5. Branded Social Media Graphics
Images can capture attention on crowded social media platforms. Research shows posts with images get more shares and engagement than text posts. That means providing branded graphics to your affiliates can increase your reach significantly.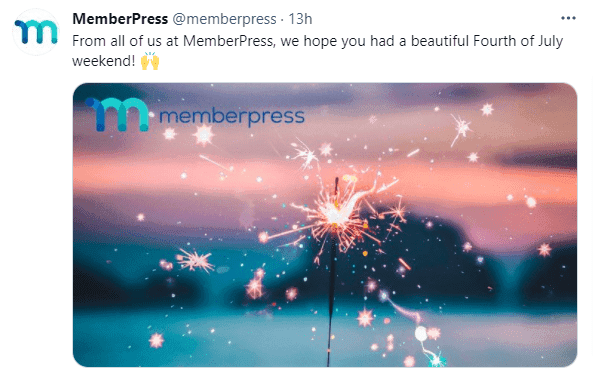 For maximum shareability, strive to be culturally relevant. Use humor, show your humanity, inspire, or delight. Don't overlook the power of captions. You can say a lot with a few words, so make it memorable to make it shareable. Include your branding to increase awareness and recognition.
6. Infographics
Infographics had a significant increase in business-to-business (B2B) usage over the last four years. These creatives simplify complex information with visual aids. They make data easier to understand and fun to share.
You can build infographics around data such as trends, statistics, or processes – anything that may interest your audience and help educate them about your products and how to use them.
Canva makes it simple to create professional-quality infographics with free templates. You can brand these shareable graphics to raise awareness and generate new leads. Below is an example.
7. Free Reports
Depending on your products and audience, you might provide your affiliates with industry-specific information in the form of a well-written, professionally designed report. This could be a helpful resource their audiences may appreciate.
In the report, discuss current statistics and provide an outlook for the future. This type of creative helps to build trust and establish your authority. You can use this as an opportunity to further educate your audience on your industry and the role your products or services play.
8. Free Ebooks (PDF Downloads)
If this kind of deliverable is suitable for your market, use a free e-book to educate, inspire, or empower your audience. Instead of covering a lot of ground, keep these freebies short and tightly focused on a single topic. Downloadable longform content is most effective (and appreciated) when it's a deep dive on a narrow topic.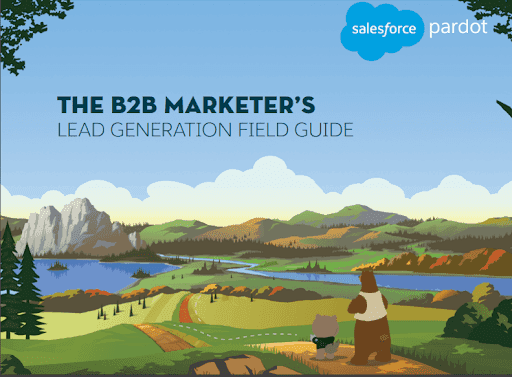 Your brand encompasses a lot of experience. Leverage that to create these helpful resources. Also, if you have partnerships with other companies, you can collaborate to provide both of your audiences with crossover content.
9. Product Information
Give your affiliates the information they need to promote your products through various means, such as:
High-quality images
Product specifications (dimensions, weight, etc.)
Product descriptions
Product story – how it's made, why it's made, how it works, how it helps
Relevant statistics
You can share these details in a packet, or make them available in your affiliate dashboard for your partners to source information from.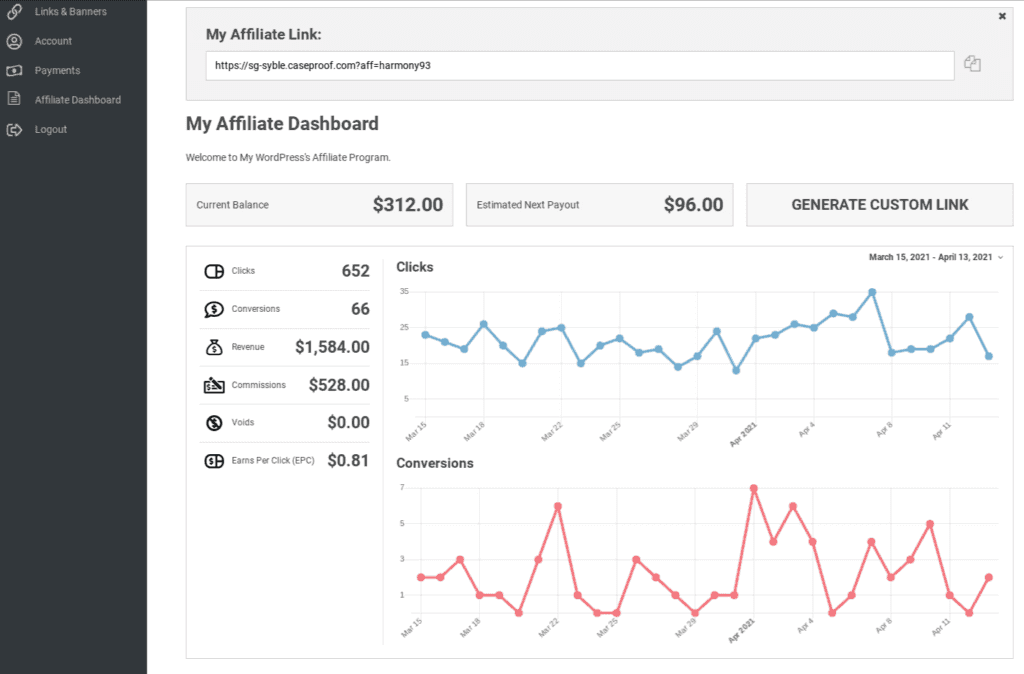 10. Endorsements or Testimonials
Endorsements and reviews help customers make buying decisions. Statistics show 84% of consumers place as much stock in online reviews as they do recommendations from people they know. You can make this type of content available to your affiliates in several ways:
Testimonials (include customer profile photos to increase credibility)
Video testimonials
Endorsements from influencers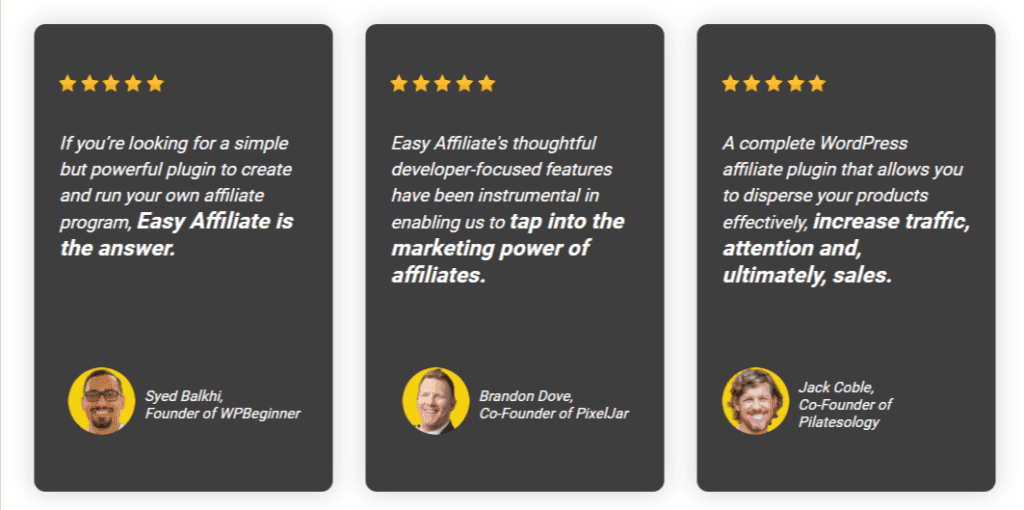 Each of these has the potential to boost conversion rates, so provide testimonials and encourage your affiliates to include them in their content.
11. PR Materials
Customers need reassurance during the buying process, and your public relations material is chock full of content that helps to establish your credibility. Here are a few items you can provide to your affiliates:
Image badges for awards, citations, or other recognitions
Links to press coverage
Downloadable press releases

Create a folder with these materials and include them in a resource hub. Let them serve as a reservoir of trust-building information your affiliates can share.
Conclusion
Your affiliate publishers constantly face the challenge of generating fresh content for their audiences. You can support their efforts and keep your program on the right track by providing quality affiliate creatives they can use and share.
In this article, we discussed essential creatives that promote your products through images, video, and smartly written text. Easy Affiliate can help you measure the effectiveness of your materials with link creation and tracking tools.
Do you have any questions on the different types of creatives you can provide to your affiliates? Let us know in the comments section below!
If you liked this article, follow us on Twitter, Facebook, and LinkedIn. And don't forget to subscribe in the box below!