Affiliate theft is a serious problem that's plaguing many programs. By manipulating your affiliate links, malicious users are able to game your program to earn commissions without referring any new traffic to your site. Businesses lose millions every year on these dishonest practices, so how can you help prevent the same fate from befalling you?
Fortunately, it is possible to stop affiliate theft before it becomes an issue. Doing this requires you to keep an eye on your program, track your affiliates' activities, and secure your affiliate links. It may require some extra work, but this could save you a lot of money down the line.
In this article, we'll discuss what affiliate theft means, and explain how it can negatively affect your program. Most importantly, we'll talk about how you can prevent it today. Let's get started!
What Affiliate Theft Is (And How It Can Hurt Your Program)
In case you're unfamiliar with affiliate theft (sometimes referred to as commission theft), let's start with the basics. In short, it refers to certain methods of manipulating your program into incorrectly believing that someone accessing your site was referred via an affiliate link.
The most common way of doing this is by creating a downloadable toolbar or browser attachment. Users can download this software, which will automatically unlock otherwise hidden deals or coupon codes as they browse websites. However, unbeknownst to those users, the software actually changes the data that's sent to the sites.
For example, if a user entered your site directly from a search engine, the software would trick the page intro registering this hit as a referral that was using an affiliate link. The owner of the toolbar would then get a commission from your program, despite not having actually referred a new user.
This process is deliberately designed to be invisible to the end user, who just thinks they're getting easy access to better deals. However, it can cost affiliate programs a lot of money. Forbes estimates that millions of dollars are lost due to affiliate theft. One famous example was when a single affiliate managed to defraud $28 million from eBay using these tactics.
How to Stop Affiliate Theft (In 4 Steps)
Now that we've established the threat affiliate theft poses, it's time to look at how you can protect yourself against it. Here are three ways you can secure your program, in order to keep out fraudulent affiliates and scummy tactics.
1. Use Easy Affiliate's Fraud Prevention Add-on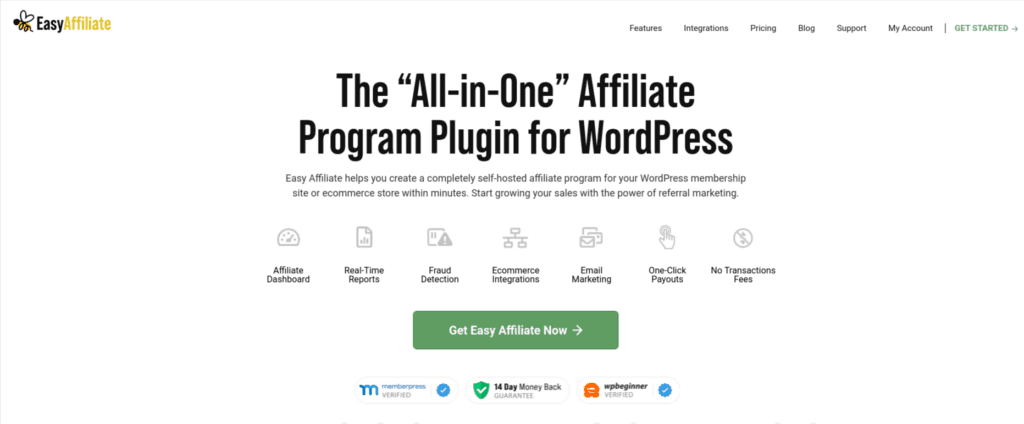 There are all kinds of benefits to using the Easy Affiliate WordPress plugin to manage your affiliate program. But one of the most important is its Fraud Prevention Add-on.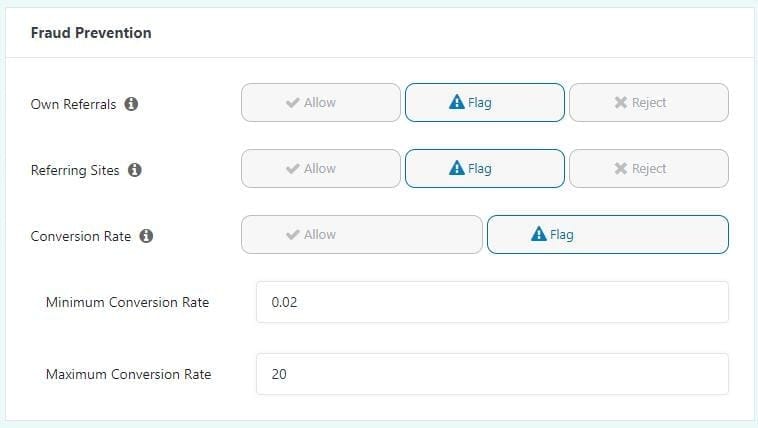 As the most secure affiliate program plugin on the market, Easy Affiliate flags suspicious activity related to your own referrals, referring sites, and conversion rates before you pay out.
2. Cloak Your Affiliate Links
The most important factor in protecting your program from theft is making sure to cloak your links. This adds a layer of protection to the affiliate links you supply to your marketers, as they can't easily be bypassed. It also stops other people from injecting their own affiliate data into your member's links, in order to steal their commissions.
Cloaking your links also makes it easier to track them and see how and when they're clicked on. The best way to cloak your links is by using a shortening solution, such as Pretty Links: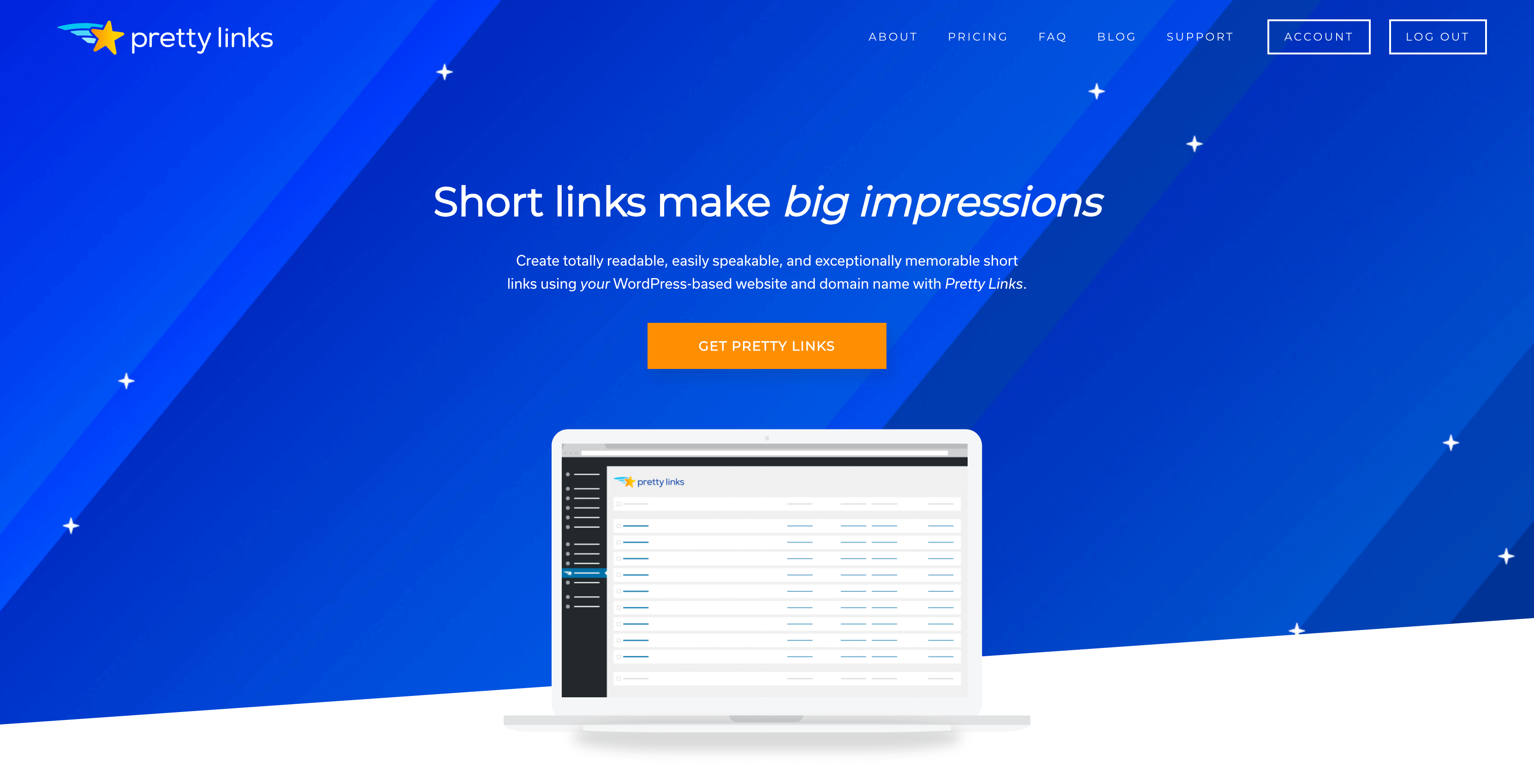 This lets you create shortened, 'pretty' links that you can supply to your affiliates. It also lets you track every click on each link, so you can make sure the traffic you receive from them is legitimate.
The best thing about this method is that creating shortened links is very simple. Once you have your links ready, you can provide them to your affiliates via the Easy Affiliate dashboard.
3. Track Your Program's Analytics
We touched on this in the previous section, but tracking your program's statistics is vital in order to spot affiliate theft. Keeping tabs on every aspect of your program lets you see if there are any sudden, unexplained surges in traffic. This could be an indicator of commission theft, especially if it's centered around a small number of affiliates: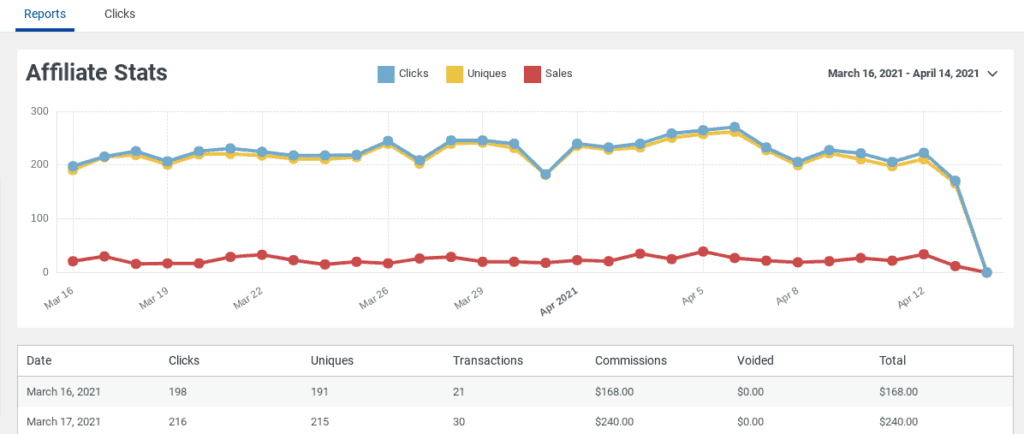 You should pay particularly close attention to whenever your referrals spike out of nowhere, and instances when specific affiliates are suddenly performing much better than they previously were.
While this doesn't have to signal theft for sure, it's important to keep your eye out for these types of anomalies. If you do come across a series of referrals that seem suspicious, or you've noticed unusual behavior from specific affiliates, you may need to investigate further.
4. Remove Suspicious Affiliates From the Program
If you notice that an affiliate is exhibiting suspicious behavior, such as getting sudden surges of referrals over short amounts of time, you may want to look more closely at them. As we just mentioned, you can use Easy Affiliate's statistics to see your program's activity. However, you can go even deeper than that.
For example, if you use Pretty Links, you can track each affiliate's links to see exactly where every click originated from:

This helps you figure out if the referral URLs are legitimate or not. You could even do a search on Google for the affiliate's name, to see if you find that it's related to producing or maintaining illicit software (such as toolbars).
If you do find that an affiliate is using dishonest practices to steal commissions, you can remove them from your program. To do this, go to Easy Affiliate > Affiliates: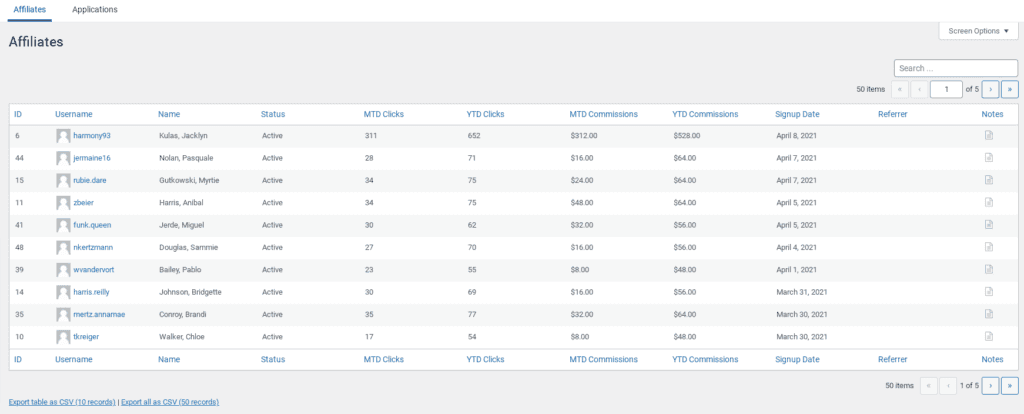 Click on the affiliate you want to remove, scroll down to the bottom of the page, and select the User is Blocked option:

You can now enter a message to inform them that they've been blocked and why. The affiliate will no longer be able to log in to access their links, or receive any more commissions.
Conclusion
Affiliate theft is an insidious way of stealing revenue from your program. It involves using methods that manipulate your program and links to earn money for certain affiliates while siphoning income away from your business. Fortunately, it is possible to prevent, especially if you're using Easy Affiliate.
In this article, we've covered three ways you can stop affiliate theft from hurting your bottom line. These are:
Use Easy Affiliate's Fraud Prevention
Cloak your affiliate links.
Track your program's analytics.
Remove suspicious affiliates from your program.
Do you have any questions about how to deal with affiliate theft? Let us know in the comments section below!
If you liked this post, be sure to follow us on Twitter, Facebook, and LinkedIn! And don't forget to subscribe in the box below.