Finding new customers is essential for growing your business. There are many ways to promote your products and services to new audiences, but many of these methods – such as pay-per-click (PPC) ads – require you to invest money regardless of whether you achieve results.
Instead of paying for the possibility of conversions, you may want to create an affiliate marketing program. With this strategy, you only pay your partners commissions when their efforts lead to a sale or action. This means you don't need to worry about underperforming influencers damaging your bottom line.
In this article, we'll look at what affiliate marketing has to offer businesses. Along the way, we'll share tips for getting the maximum value from your affiliate program. Let's get started!
An Introduction to Affiliate Marketing Programs
Affiliate marketing is a performance-based marketing technique. It typically involves a brand with a product or service to sell and multiple affiliates who agree to promote those products or services.
Most affiliates have an existing platform of some kind, be it a popular blog, a YouTube channel, or a social media account with a large following. They use these platforms to publish content promoting the brands they partner with. Customers may then make purchases based on their interactions with affiliate content.
A key factor here is that customers trust affiliates. These are real, authentic people who are endorsing your brand. And that lends your business credibility with those who already follow your partners.
Affiliate marketing is based on revenue sharing. If a customer makes a purchase as a result of an affiliate's efforts, you'll reward them with a share of the profits (a commission). However, you don't have to pay affiliates unless or until they actually generate sales for you.
Some of the biggest companies in the world already run successful affiliate programs, including Amazon Associates and eBay Partners. Plus, in the U.S., affiliate spending is forecast to reach $8.2 billion by 2022. In short, this is a tried and true strategy with very little risk involved on your part.
Why You Should Start an Affiliate Program (4 Key Reasons)
According to Google Trends, interest in affiliate marketing has increased significantly. Between 2015 and 2020, the number of searches for this term grew by over 200%.
Below, we explore why affiliate marketing is so popular, and give four benefits to starting your own program.
1. You Only Pay for Successful Conversions
With many advertising and marketing techniques, the return on investment (ROI) is difficult to predict. You'll often pay a fixed fee regardless of the number of sales or other conversions.
Sometimes, you may even pay for non-converting traffic. For example, if you run a PPC advertising campaign, you'll be charged every time someone interacts with your advert. This includes visitors who don't make purchases and even people who click your ad by accident.
As we already mentioned, affiliate marketing is entirely performance-based. In most cases, you'll pay commissions on sales that result from affiliate activities.
Since they only receive commissions for successful conversions, your affiliate partners will be motivated to drive high-value, high-converting traffic to your website.
Creating a successful affiliate marketing program does require an initial investment. There are recruitment and technology expenses as well as ongoing time and effort. However, tools like our Easy Affiliate plugin can help you get started quickly.
2. You Connect With Entirely New Audiences
There are many ways to market your products and services. This includes posting content to social media, producing engaging blog posts, and using email marketing to maximize sales. However, these techniques are often limited to your existing audience, such as your current mailing list.
Reaching an entirely new audience can be a challenge. However, if you do manage to break into a new area, it can result in a surge in sales. Affiliates give you the valuable opportunity to reach fresh leads by introducing your brand to their audiences.
To make a strong first impression, it helps to provide your affiliates with branded resources. This ensures your products and services don't merge into your partners' own offerings or otherwise become lost in the shuffle.
If you're using Easy Affiliate, you can upload branded resources that your affiliates can then use to market your products and services. For instance, you can upload banners by navigating to Easy Affiliate > Creatives > Add New: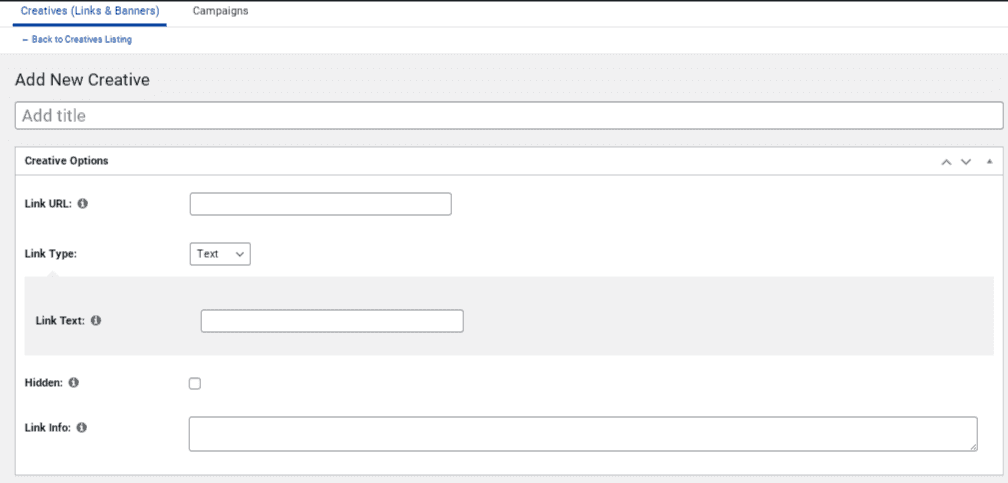 Your affiliates can then access these resources by logging into their affiliate dashboards:

You can even create more elaborate resources, such as a downloadable marketing packet containing all your branded materials. You can then edit your affiliate dashboard welcome message to provide these materials via a download link: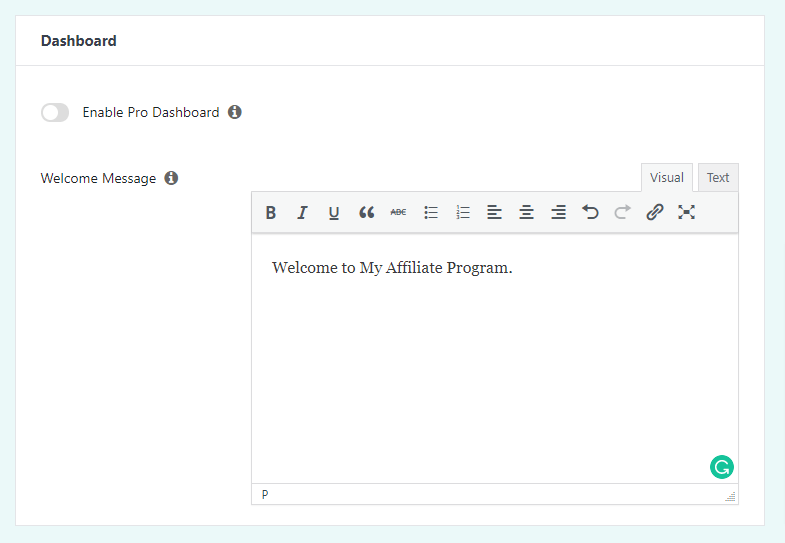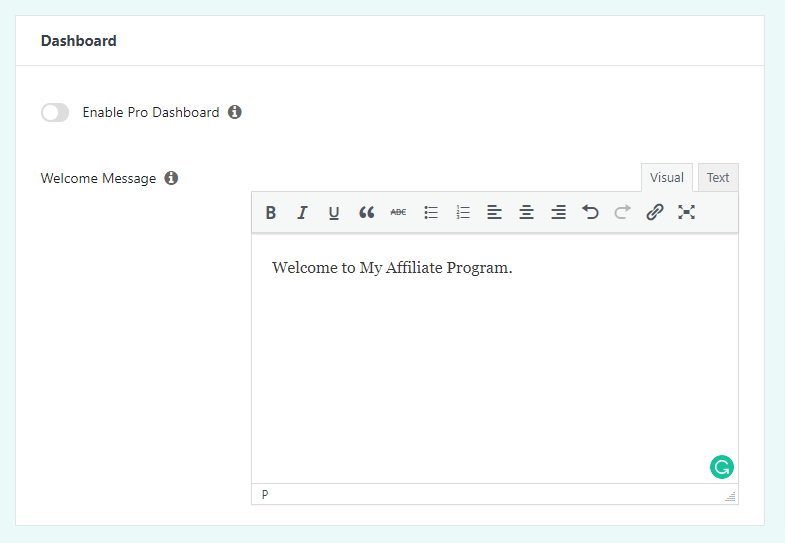 By providing your affiliates with these materials, you can keep control of your brand, even when it's featured on a third party website. This enables your partners to act more as an extension of your marketing team, helping to boost brand awareness.
3. Affiliate Marketing Boosts Your Reputation
For best results, it's a smart idea to partner with reputable affiliates. When a publisher who has a solid reputation in their niche chooses to work with you, it reflects positively on your brand. As we mentioned before, this can help you build trust quickly with new leads.
Consumers may be hesitant to share sensitive information with an unknown party, particularly payment information. Security-conscious customers may question how you store their personal data or even wonder whether your business is legitimate.
If customers arrive on your website via a trusted, respected affiliate, they'll be more likely to make purchases without fear or hesitation. Assuming you deliver a quality product or service, this is an opportunity to transform a first-time buyer into a loyal repeat customer.
4. It Can Rapidly Increase Your Website Traffic
Typically, affiliate links aren't indexed by major search engines. This means they're unlikely to have a direct impact on your search engine rankings.
However, as we stated previously, affiliates can introduce your site to new audiences. This may result in more people searching for your site, and more on-site activity. These factors can positively influence your search engine optimization (SEO).
If you do manage to climb the search engine rankings as a result of your affiliate program, this will drive more organic traffic to your site, which can result in even more conversions and revenue.
Conclusion
Regular customers can provide your business with stable recurring revenue. However, relying on the same pool of shoppers can stall your brand's growth and leave your business vulnerable. A successful affiliate program can help you continue to boost sales and expand your reach.
In this post, we explored several benefits of growing your business with an affiliate marketing program, such as:
You only pay for successful conversions, which makes for a high ROI.
It may help you connect with entirely new audiences.
Affiliate marketing boosts your brand reputation.
It can rapidly scale your website traffic.
Do you have any questions about starting a successful affiliate marketing program? Let us know in the comments section below!
If you liked this article, follow us on Twitter, Facebook, and LinkedIn. And don't forget to subscribe in the box below!