If you partner with influencers to promote your products, you probably spend a lot of time perfecting the products themselves.
However, that's not the only part of your business you need to consider. The importance of knowing how to advertise your affiliate program can't be overstated.
Fortunately, there are a few key rules of thumb you can follow. By understanding the most valuable places to promote your program, you can recruit top-quality influencers.
In this article, we'll cover why getting the word out about your program is so essential. Then we'll provide three key tips on how to advertise your affiliate program so you can find the right affiliates. Let's get started!
Why You Need to Advertise Your Affiliate Program
You probably already understand that people need to know about your program in order to join it. However, advertising is also more than awareness. It's also about selling your brand to affiliates and enticing them to join.
That's why advertising your affiliate program is so crucial. For example, it can demonstrate your communication skills. Offering a clear idea of what affiliates can expect to make from commissions with ads starts the relationship off on a transparent note.
Additionally, it can show that you take your program seriously. This is especially true if you're using a powerful affiliate plugin like Easy Affiliate: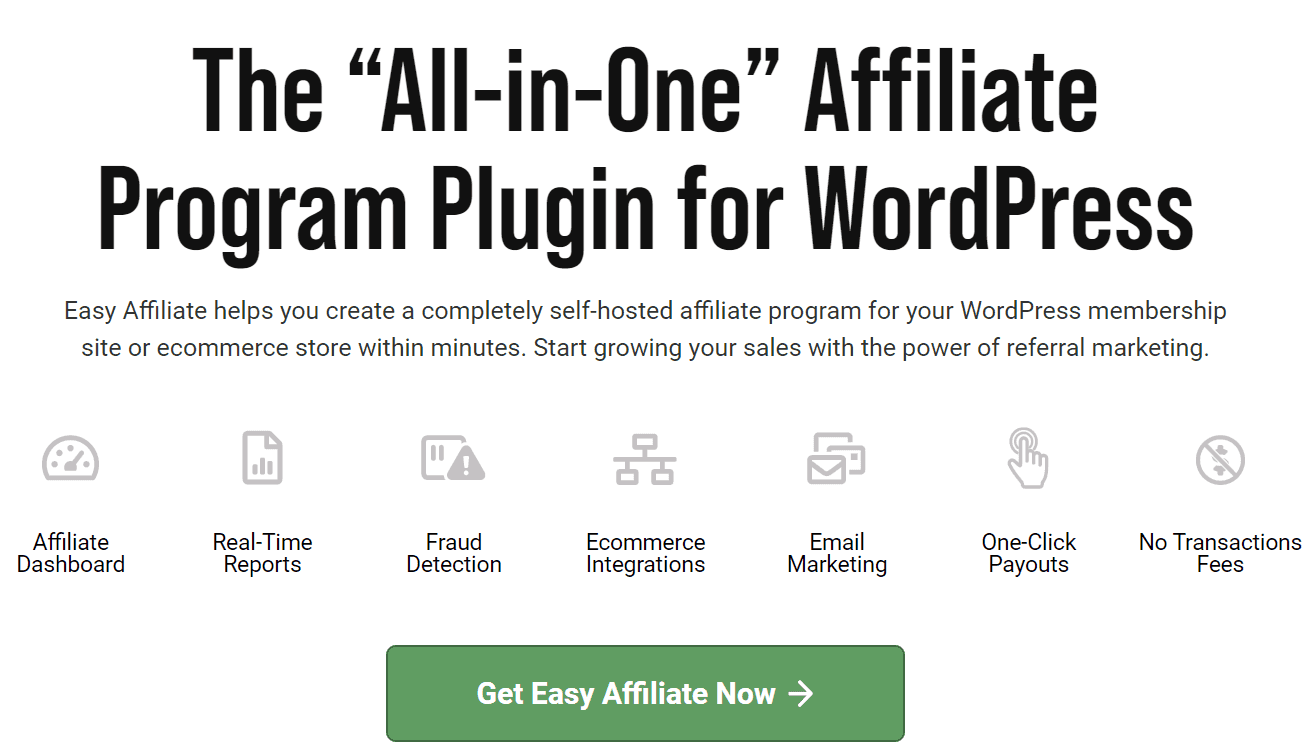 Easy Affiliate can help you keep everything in order, and make new affiliates feel confident. Furthermore, with the help of the plugin's features, it's easy to identify the best partners once they respond to your ads.
How to Advertise Your Affiliate Program (3 Key Tips)
There are all kinds of clever ways to promote your affiliate program. But the following three tried-and-true methods should help you get started on your quest to find ideal candidates for advertising your brand.
Some of the methods we'll mention can be done at a low cost or for free. However, other advertising techniques come with a price attached.
Therefore, we recommend that you include these items in your affiliate marketing program startup costs.
1. Start With Your Fans
If your organization has been around for a while, there's a good chance you already have fans. These could be people who enjoy buying your products. Or it could be people who consume your digital content for free.
Wherever the enthusiasm comes from, these loyalists can be a wise place to start, since they've already shown interest.
One way to take advantage of your existing fan base to find affiliates is by simply sending out an email to them. You can introduce your affiliate program, and provide a link with more information.
Additionally, you could consult sales records. Consider finding the customers who have purchased the most merchandise.
Moreover, your reviews section might also help you target advertising for your affiliate program. Try to search for a positive yet realistic review:

This form of advertising is a bit more targeted, as you'll have to reach out to each potential partner individually. However, try to resist the urge to use a template message. Personalizing your outreach emails can show that your brand respects its affiliates.
Also, not all of your fans will have their own websites. Nevertheless, they can still be powerful affiliates through social media. This kind of micro influencing can be a cheap and effective way of promoting your products.
We recommend this method (reaching out to fans) if you're just starting your program.
A small business likely has limited time and resources. This kind of hyper-targeted advertising can quickly attract dedicated partners with the necessary enthusiasm.
2. Reach Out to Top Performers in Your Niche
Once your organization is a bit more established, you might want to consider advertising your affiliate program to professionals. An efficient place to start the search is with the big names in your own niche.
For example, let's say you run a pet care business. You might want to familiarize yourself with the top animal bloggers. After that, you can reach out to them knowing that they're both productive and a positive brand match.
These top performers don't have to be individuals. Websites or organizations may be interested in partnering with your company.
Whether it's a person or an organization, however, we recommend that you avoid casual contact such as direct messages on social media. This can make your brand seem unprofessional. Instead, look for a business email, such as the one below: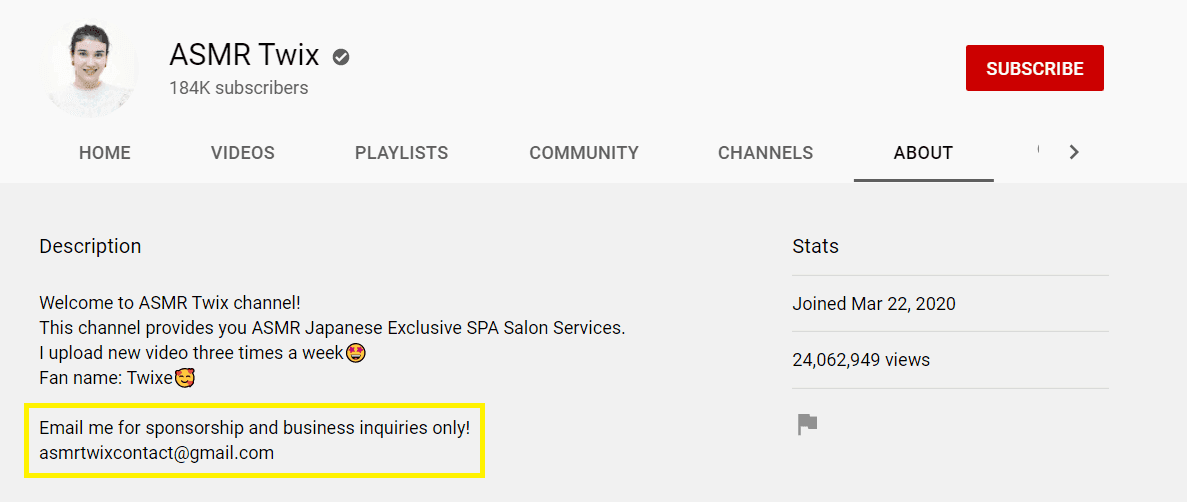 Advertising through a more official channel can show that you take the time to learn about each affiliate. Furthermore, it can also save you time: a potential partner with a prominent business email is more likely to be open to your offer.
Don't be afraid to aim high when you're advertising your affiliate program to pros! The fact that some ads won't work is a fact of marketing. However, even those who don't respond will now be aware of you, therefore boosting your brand visibility.
Finally, try to tailor these ads toward professionals. Top performers in your niche are probably familiar with the affiliate process. As such, we recommend that you highlight the unique aspects of your program, such as any attractive commission rates.
3. Promote Through a Third Party
As your program grows, you might not have time to target your affiliate ads. If this sounds like you, you might want to consider involving a third party to help get the word out about your program.
One option for this is an affiliate directory. These are often lists of affiliate programs. They also typically break down important elements such as the average earning rate and any tools the program equips its partners with.
If you're looking for an example, our sister site has an extensive affiliate guide: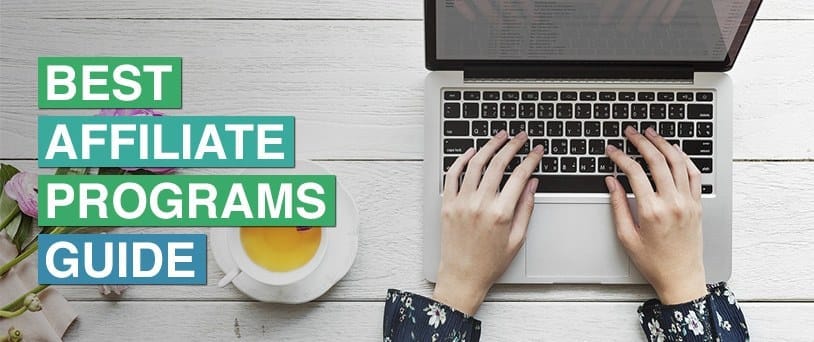 One of the biggest advantages to these directories is that they're a passive strategy. You simply upload your ads, and users seek them out to apply. However, not every directory is free or even open to submissions, so make sure you know what you're signing up for before you commit.
You might also want to spend some extra time on these sites to understand competing programs. If you're more familiar with what other organizations are offering, you should be able to advertise your affiliate program more accurately.
As an alternative, you can try creating your own membership directory if you already have a few affiliates. By posting their information on your site, you can welcome potential new affiliates to contact your existing members. This can be a simple way to personalize your marketing strategy.
Conclusion
Advertising your affiliate program doesn't have to be difficult. Fortunately, you can improve your marketing strategy by focusing on where you want to find your affiliates.
In this article, we covered three key tips to advertise your affiliate program:
Start with users who are already fans of your brand.
Consider reaching out to popular influencers within your niche.
Use a third-party service to spread the word about your program.
Where have you found the best affiliates for your program? Let us know in the comments section below!
If you liked this article, follow us on Twitter, Facebook, and LinkedIn. And don't forget to subscribe to our newsletter!