Starting an affiliate marketing program is one thing, but maintaining it is another. As it grows, keeping track of performance, answering questions from your affiliates, and managing your links become increasingly complicated.
Adopting an automated approach to affiliate marketing presents an easier, more powerful way of tracking and managing your program and related activity. It lets you monitor results using real-time insights and leverage greater control over your campaigns.
In this post, we'll discuss the roles affiliate automation technology can play in affiliate marketing. Then we'll walk you through three tools you can use to create an automated affiliate website. Let's get started!
The Role of Automation in Affiliate Marketing
It's challenging to focus on building and nurturing affiliate relationships, let alone finding new leads, when you're bogged down by the tasks involved in running your program. There's a lot that goes into effective management, including:
Finding and vetting prospects
Tracking and managing affiliate-generated activity
Analyzing and assessing campaign results
Delivering rewards and incentives
However, automating some of these tasks can help you save time and improve your efficiency. In turn, you'll be free to focus on other marketing initiatives and responsibilities.
With affiliate automation tools and plugins, you can:
Provide affiliate support, resources, and education.
Collect data and measure campaign performance with real-time metrics.
Streamline program logistics like making and managing payments.
Automation doesn't just give you more time and flexibility. It may also deliver more insight. Real-time analytics enable you to make informed decisions to improve your marketing strategy for your affiliate program and beyond.
Taking an automated approach can help eliminate legwork and guesswork from many areas of your affiliate program. This makes it easier to focus on driving leads, results, and revenue.
3 Ways You Can Use Affiliate Automation to Improve Your Marketing
If you want your affiliate marketing program to succeed, you need the right tools and processes in place. Let's take a look at three ways to use automation to improve your strategy.
1. Add a Chatbot to Your Website to Streamline Affiliate Inquiries
A chatbot is an automated instant messaging system that you can add to your website to streamline communication. The text-chat interface acts as a support representative to handle common inquiries and questions: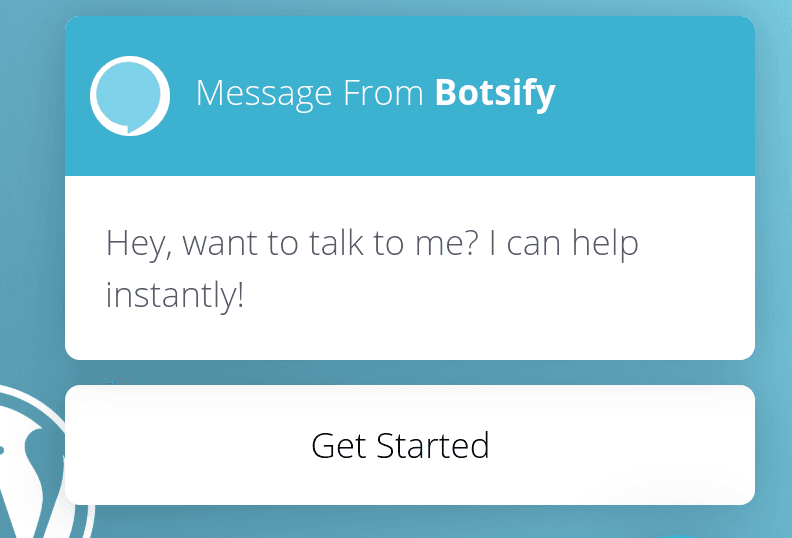 Adding a chatbot to your affiliate website can help automate many areas of your program. For example, you can use it to:
Answer repeat questions from affiliates.
Collect contact details and information from potential program participants.
Provide support, information, and resources when you're not available.
Respond and resolve common issues promptly.
Let's say a customer is interested in joining your affiliate program. Through your chatbot, you could direct them to a landing page for registration. Another use would be offering answers to frequently asked questions or linking affiliates to commonly requested resources.
To add a chatbot to your website, we recommend using a tool such as Botsify:
Botsify is an easy-to-use software that lets you create and customize chatbots for your WordPress website as well as other platforms such as Facebook. Plans start at $50 per month, but you can try it free for 14 days before committing.
Once you register for an account, you'll receive an email with instructions for getting started. It will walk you step-by-step through how to create a chatbot and provide useful tips for customizing your messages and "training" your bot. Then you can add it to your WordPress site.
2. Shorten Links With the Pretty Links Plugin
Affiliate links are a critical aspect of your program. While the Urchin Tracking Module (UTM) parameters in affiliate links are necessary for monitoring campaign effectiveness, they can be a bit unsightly.
The good news is there's a way to optimize these cumbersome URLs to improve the way they look and how you track them. Pretty Links is a plugin you can incorporate into your affiliate program to automate link shortening, branding, and optimization processes: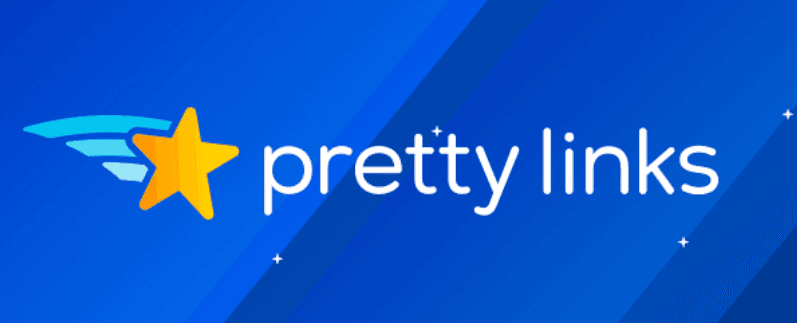 The result is cleaner, more concise, and more memorable links for affiliates to share. Since they appear more trustworthy, these links may also generate more clicks and sales.
After you install Pretty Links, there are multiple ways you can use it to automate link-related activities. You can track links, "nofollow" them, and even set up automatic expiration dates for limited offers:
Premium options let you use Dynamic Redirection and Link Rotation features for split testing. This is a way to see which link placements are working and to identify opportunities to improve click-through rates (CTRs):
Finally, Pretty Links lets you easily track visitor conversions and generate reports to better understand user behavior. Plus, you can integrate your pretty links with your affiliate management dashboard, which we'll discuss next.
3. Use Easy Affiliate to Manage Payments and Reporting
Easy Affiliate is our all-in-one affiliate management plugin. You can add it to your WordPress site to create an Affiliate Dashboard that helps automate and streamline tasks: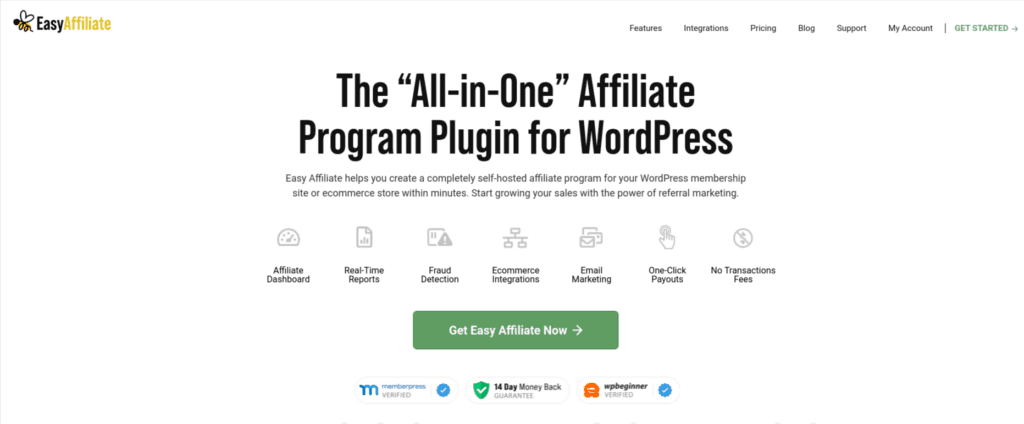 In addition to integrating it with Pretty Links for link tracking, you can use the plugin to collect real-time metrics for sales and clicks. From the dashboard, you can:
Create a page for affiliates to sign up (and deliver it via chatbot).
Let affiliates view and manage their activity without having to go through you.
Provide banners and ads for affiliates to download.
One of the best things about Easy Affiliate is that it helps automate and manage affiliate payouts:

Our plugin lets you:
View transaction reports.
Configure commission levels.
Track initial and recurring payments.
Issue payments.
Plus, you can integrate it with WooCommerce, PayPal, and many other payment gateways.
All of these features improve the efficiency of your affiliate program and free up time to focus on other initiatives. The ease of access and increased insight also help enhance user experience, which is critical for success.
Easy Affiliate has an incredibly easy installation and setup process. Once you download the Easy Affiliate zip file and upload it to your WordPress site, you're ready to go.
Conclusion
To make your affiliate program a success, it's important to have the proper tools and processes in place. By leveraging affiliate automation technologies, you can gain the efficiency, insight, and optimization needed to drive conversions and deliver results.
As we discussed in this article, there are three ways you can use automation to improve your affiliate marketing:
Add a chatbot to your website to streamline affiliate inquiries and questions.
Shorten and track affiliate links using Pretty Links.
Use the Easy Affiliate plugin to manage payments and reporting.
Do you have any questions about automating your affiliate marketing program? Let us know in the comments section below!
If you liked this post, be sure to follow us on Twitter, Facebook, and LinkedIn! And don't forget to subscribe in the box below.