As an affiliate marketer, one of your most difficult tasks is setting the commission rate for your affiliates. This is a crucial decision, as setting them too low will discourage joining while setting your rates too high will leave you with little in the way of profit.
That's where commission tiers – a pre-set range of commission rates – can be beneficial. By implementing a tiered structure, you protect your bottom line while also ensuring your affiliates are happy.
In this post, we'll discuss the three main reasons you should use commission tiers in your affiliate program. We'll then show you how to implement them using Easy Affiliate and its dedicated Commission Levels feature. Let's get started!
3 Reasons to Use Commission Tiers in Your Affiliate Program
While not all affiliate programs use commission tiers, it's something you should consider for your own. Let's take a look at the benefits!
1. They Can Encourage Active Affiliate Recruitment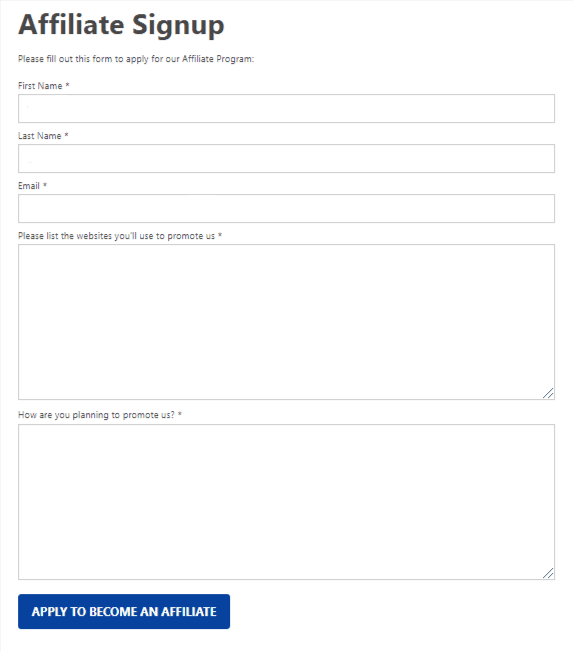 As a program manager, it's your job to continually recruit new affiliate leads to your program. However, you can also get your current affiliates in on it with the use of commission tiers.
With tiers in place, you can set up "parent" and "child" affiliates. This enables you to continually reward your parent affiliate (the recruiter) for their efforts by giving them a share of their recruit's earnings.
The key to such an enticing offer is to publicize it among your affiliates. Here are a few tips for doing so:
Advertise your parent/child commission rates. Since not every affiliate program uses this structure, letting your affiliates know it exists can increase recruitment efforts. For example, WP Engine makes clear mention of their tiers on their Share A Sale program page.
Provide your affiliates with the appropriate resources. For example, create a FAQ page or landing page for potential recruits. Your affiliates can then point potential leads to it and improve their efforts.
By providing your affiliates with incentives to recruit, you can spend less time doing that and more time on running your program. You're essentially delegating an essential task while sharing the rewards.
2. They Can Increase Affiliate Productivity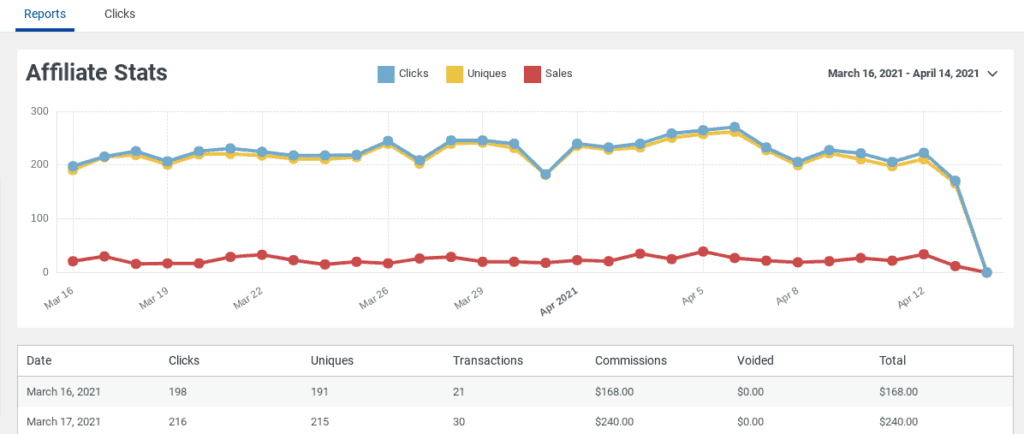 The number of sales your affiliates make is directly related to the success of your program. Your affiliates, however, may not always be as motivated as you'd like. This is where commission tiers can help. When your affiliates know they have a profitable path forward, they'll strive to perform better (i.e. make more sales).
While a tiered structure is a good start, there are a few other things you can do to motivate your affiliates. For example:
Advertise affiliate achievements. You don't need to go into specifics, but highlighting different affiliates within your newsletters or on the affiliate dashboard can ensure a dose of healthy competition.
Set monthly team goals. While competition can work for some, others work better as a team. With this in mind, set team goals and keep your affiliates updated on the progress.
In the end, your affiliates will generally work harder for your program if they get something in return. By offering performance-based rates, you give them something to work toward. This benefits them and your business.
3. You Can Protect Your Business' Profit Margin

Your affiliate program should function like any other business. You should keep a close eye on its finances, including what's coming in and going out. However, that's not always enough to keep your profit margin high. By offering a higher commission rate to higher-performing affiliates, you ensure your money is being spent wisely.
Aside from using a tiered structure, there are additional steps you can take to ensure your profit margin is protected. These include:
Setting your commission rates carefully. This means considering the maximum rate you can pay out, and setting tiers based on that.
Keeping an eye on expenses. In addition to affiliate payouts, you'll want to know exactly how each dollar of your revenue is being spent. You can do so with a simple spreadsheet, or use software such as Quickbooks.
It's not selfish to protect your profit margin. By running your program as a business, you can ensure its success now and its survival into the future.
How to Set Up Commission Tiers in Easy Affiliate
Easy Affiliate is an affiliate program plugin for WordPress that enables you to manage your business effectively and efficiently. Its variety of features – including Commission Levels – makes it easy to keep your program running, no matter its size.
Setting up Commission Levels with Easy Affiliate is simple. Once you've purchased a plan and installed the plugin, go to your WordPress dashboard. Find Easy Affiliate on the left side menu, and go to Settings > Commissions > Tracking: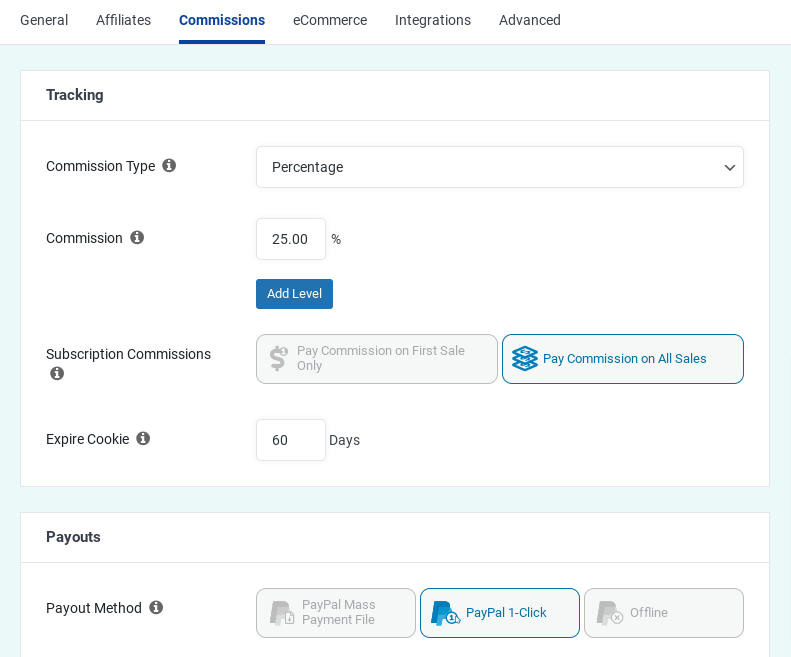 You can add levels by clicking the Add Level button, as well as customize the percentage earned by an affiliate at this level.
To assign a Commission Level to an affiliate, go to Easy Affiliate > Add-ons, and activate the Commission Rules add-on by clicking the Install Add-on button. You'll then see the Commission Rules option in the Easy Affiliate menu. Simply click the Add New button, and complete the set up.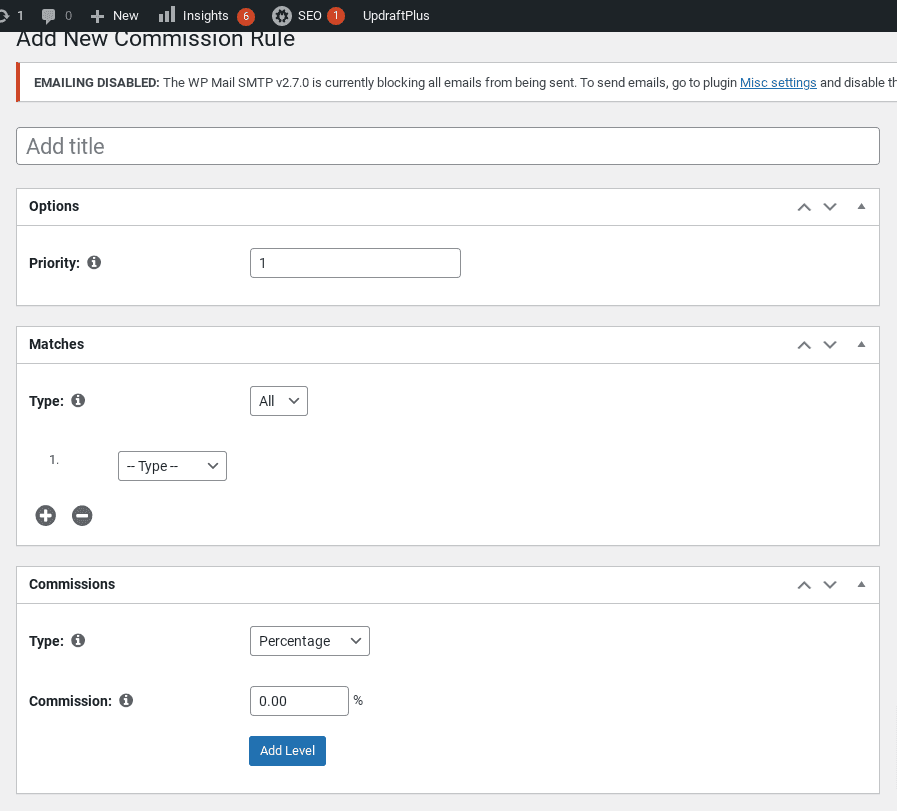 Conclusion
While you want to provide your affiliates with appropriate compensation, you also want to be sure to keep your profits as high as possible. A tiered commission structure – one that enables you to reward high-performing affiliates – is your best solution.
In this post, we've shown you three best reasons for using commission tiers in your affiliate program. To offer a quick recap, commission tiers can:
Encourage active affiliate recruitment.
Increase affiliate productivity.
Protect your business' profit margin.
Do you have any questions about commission tiers, or how to set them up? Let us know in the comments section below!
If you liked this post, be sure to follow us on Twitter, Facebook, and LinkedIn! And don't forget to subscribe in the box below.