Once you've poured everything into starting your affiliate program, it can be devastating when affiliates aren't flocking to sign up. It's enough to make you wave the white flag and turn your attention to something else.
However, with a few tweaks, you can create a program that will have high-performing affiliates queueing to sign up. Fortunately, many of these tweaks are simple and require very little extra work on your end – especially when you use an affiliate management tool such as Easy Affiliate.
In this post, we'll offer four tips you can follow to create an affiliate program that marketers will want to join. You'll learn why each one is important, and how to implement them effectively. Then, we'll show you how Easy Affiliate can get you started!
1. Offer Competitive Commissions
"Competitive" is a subjective word. However, in the context of affiliate marketing, all it really means is to offer better rates than your competitors. For obvious reasons, competitive rates will attract high-performing affiliates. So, while you may be out a few extra dollars per transaction, you'll likely make more in the long run.
To determine your program's commission rates, follow these three steps:
Decide between a fixed and percentage rate. Commission based on a percentage is the traditional model, but a fixed payment may work better for you.
Take a look at your competitors' rates. As commission rates vary by industry, you'll need to look at the rates of your competitors and switch things up accordingly.
Determine the maximum you can afford. Simply put, this means knowing what you can lose on each sale while still meeting your profit goals.
By putting these steps into action, setting commission rates shouldn't cause you any trouble. Let's now look at the marketing resources you offer.
2. Provide Extensive Marketing Resources

There are plenty of resources dedicated solely to marketing advice, which is testament to its importance. By extension, a desirable program should offer your potential affiliates a wealth of resources to get up and running.
This could include guides, e-books, videos, and more. Admittedly, it may seem like a lot of extra work to set up. However, you needn't go to extremes (although your efforts would likely pay off). For example, you could:
Create a special resource page for affiliates. This one-stop source will give your affiliates instant access to practically all of the marketing resources you deem valuable.
Create an email course for new affiliates. A bit more intensive than the above, this will engage your new affiliates while also giving them something to continually refer back to.
The quality of your resources will largely impact your affiliates' efforts, so be sure to make it high quality and actionable. Let's now turn our attention to the marketing tools you provide.
3. Equip Your Affiliates With a Variety of Marketing Tools
If providing resources teaches your affiliates good marketing practices, the tools you provide helps them to implement what they've learned. Equipping your affiliates with the relevant tools is necessary for a number of reasons. However, the most pertinent is that it gives your affiliates a head start when it comes to making sales, and promoting your products.
If you're not sure what tools to offer, try these essentials first:
A variety of ad options, such as links, banners, display ads, and more.
A handful of sales copy templates, which affiliates can then use to personalize emails, landing pages, webinar scripts, and more.
Of course, there are plenty more tools available. However, they'll provide your affiliates what they'll need in the beginning, and you can always expand your offerings as you build your program.
4. Reward Your Top Affiliates For Their Work
While competitive rates are nice, they won't be the only thing to keep affiliates around. This is where rewards come in. It's natural that affiliates will want to be recognized for their hard work in bringing new customers to your product, and a rewards system will keep your affiliates happy. It may also push them to try and achieve more each month.
There are plenty of creative ways to reward top affiliates. Here's a look at three of the most common:
Offer various commission levels, dependent on the number of sales or sales totals.
Give a bonus each month to your best-performing affiliate.
If your budget is there, you may also provide an all-expense-paid trip to an industry convention or similar event.
By showing your affiliates how much you appreciate their efforts, they'll be more likely to stick around (and, maybe even recruit more affiliates to your program!).
How to Use Easy Affiliate to Create an Affiliate-Friendly Program
To implement these tips, you'll need a powerful tool to make the process easier. That's where a plugin such as Easy Affiliate comes in. It's an all-in-one affiliate management program that offers almost all the management features you could reasonably need.
Aside from features such as stat tracking and payment integration, Easy Affiliate provides you with a number of customization and configuration options to create an affiliate-friendly program. For example, the Commission Level Add-On enables you to set percentage-based rates dependent on affiliate levels…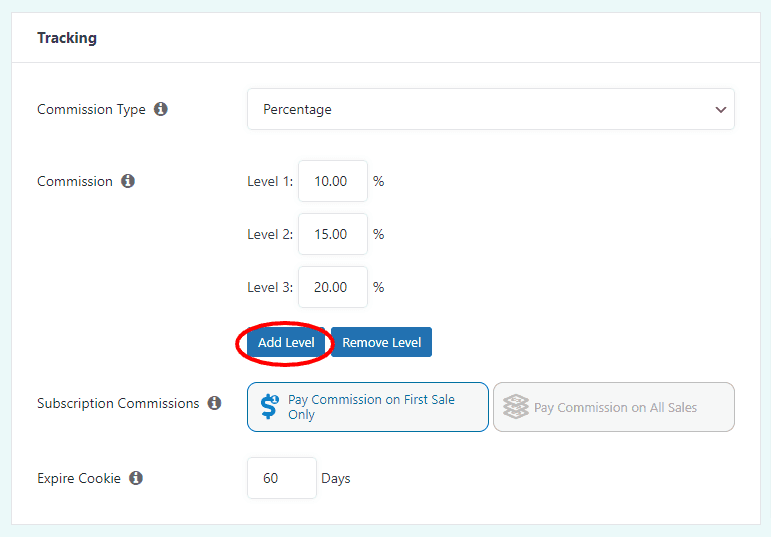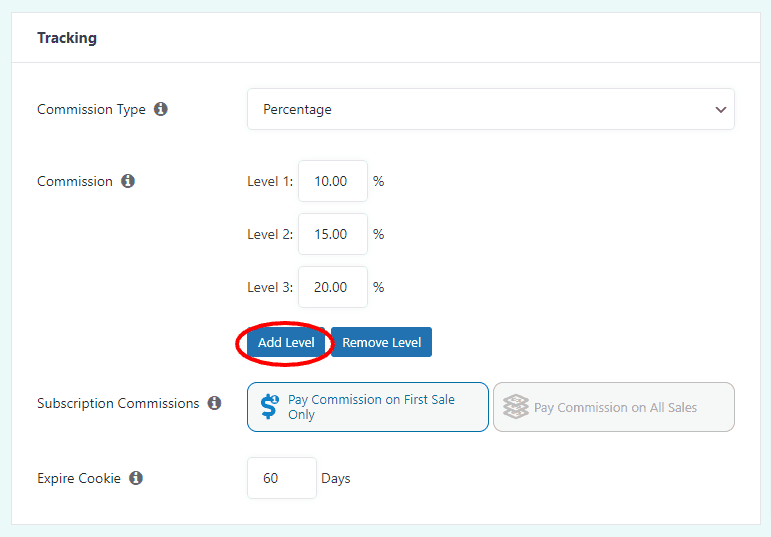 …while the Affiliate Dashboard is a great place to add a marketing resource hub and provide the tools necessary for affiliate success (including banners and link ads):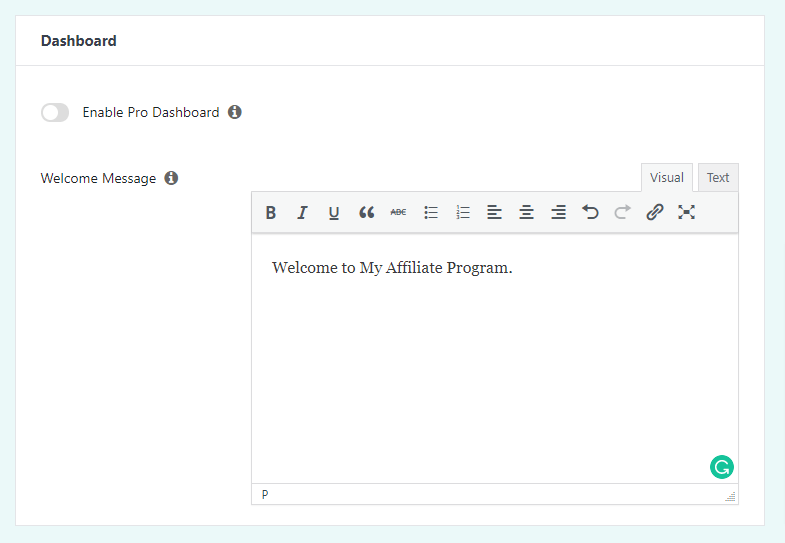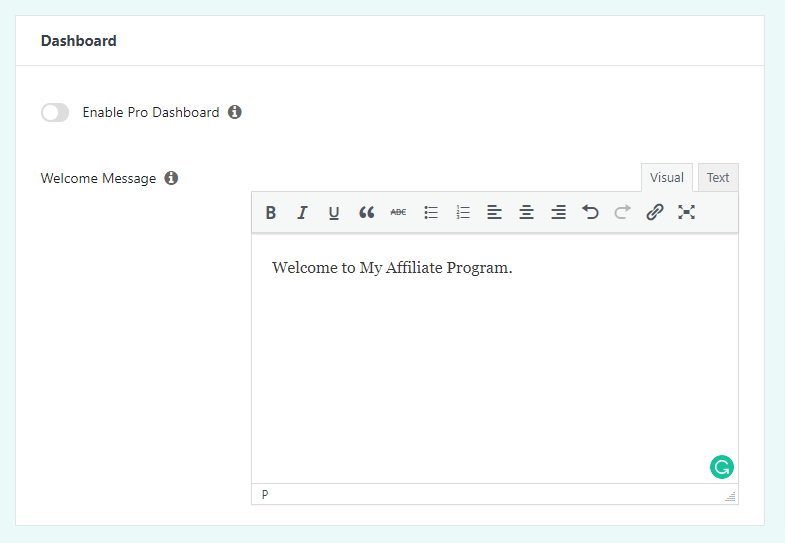 All in all, Easy Affiliate can help to streamline the work involved when creating your affiliate marketing program, and make sure it grows from strength to strength.
Conclusion
The quality of your affiliate marketers will have a huge impact on the overall success of your affiliate program. It's therefore vital to create a program that only attracts top-level affiliates.
In this piece, we've offered four tips for creating an attractive affiliate program. To recap, they are:
Offer competitive commissions.
Provide extensive marketing resources.
Equip affiliates with a variety of marketing tools.
Reward your top affiliates.
Do you have any questions about creating your own affiliate program, or how Easy Affiliate can help? Let us know in the comments section below!
If you liked this post, be sure to follow us on Twitter, Facebook, and LinkedIn! And don't forget to subscribe in the box below.