Although running an affiliate program can help you increase brand awareness and even skyrocket revenue, it often takes significant effort to build a successful strategy.
To ease the process, you might consider extending your WordPress site's functionality with plugins. However, it can be challenging and time-consuming to figure out the top options.
Fortunately, picking the right plugin solutions to help you run your affiliate program more effectively is not overly complicated. What's more, we've put together a list of some of the best options available. By using them, you can progressively build out a marketing plan that's well-suited to your business.
In this post, we'll introduce eight WordPress plugins for affiliate programs. We'll explain what each has to offer, as well as their key features and pricing options. Let's dive right in!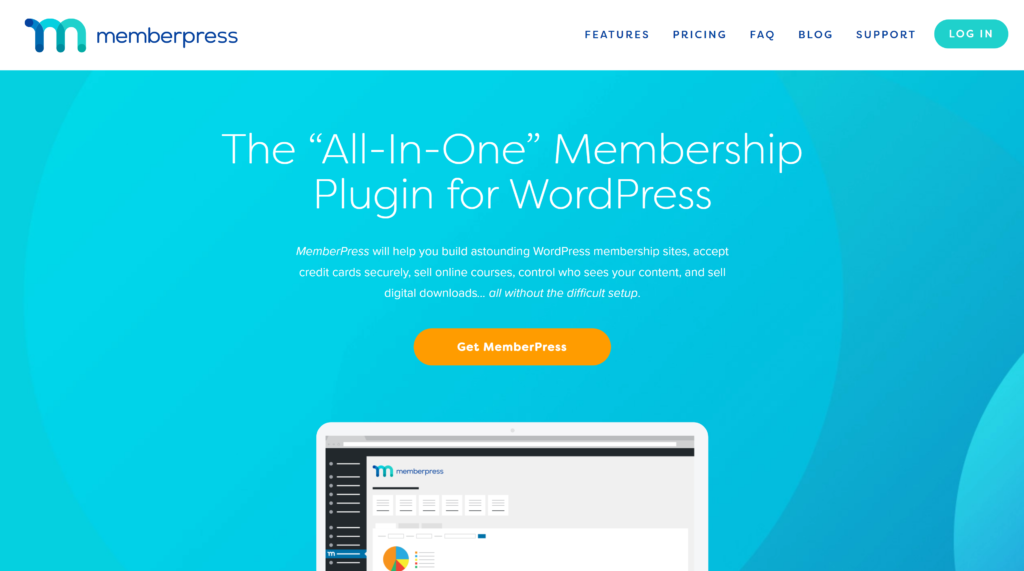 First on our list is MemberPress, a WordPress plugin for building membership sites. You can use it to create, manage, sell, and track subscriptions. When it comes to your affiliate program, you might use it to set up free memberships for your partners to grant them access to exclusive content and other resources.
Some of MemberPress' key features include:
A self-serve user dashboard
Integration with Easy Affiliate
Fine-grained access control for granting (and revoking) access to posts, pages, feeds, communities, and more
The ability to run promotions and giveaways based on coupon generation
The ability to create and sell online courses
Price: There are three plans available. The most basic starts at $149 per year while the Pro plan runs up to $349 per year.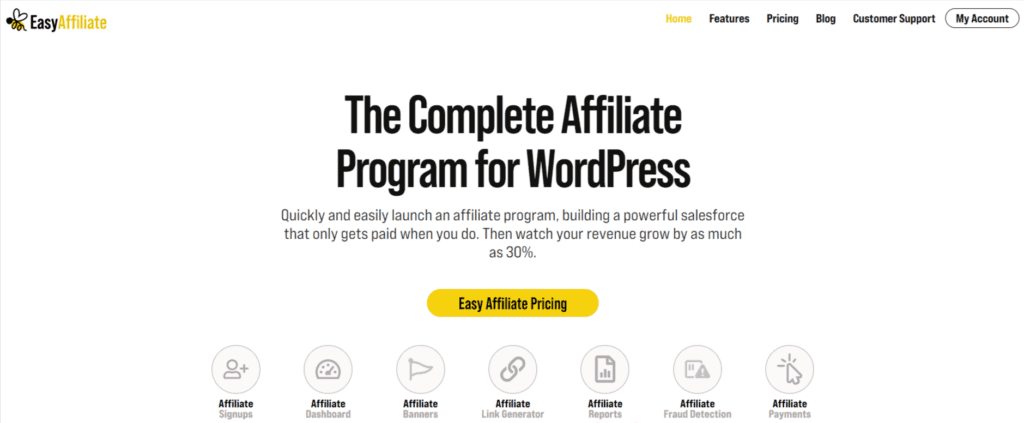 Next is Easy Affiliate, a WordPress plugin built specifically for creating and managing affiliate programs. You can track the performance of your partners based on the number of clicks they generate. This plugin also enables you to monitor sales and payments, all from within your WordPress dashboard.
Some key features of Easy Affiliate include:
A straightforward setup
Easy configuration for commission levels, payment systems, promotional links, and banners
A personalized dashboard for your affiliates where they can monitor their statistics, edit their account details, download promotional materials, and more
Integration with many shopping carts and payment gateways
Price: The merchant edition starts at $85 per year and is suitable if you're running your first affiliate program. It costs $165 per year to upgrade to the developer edition.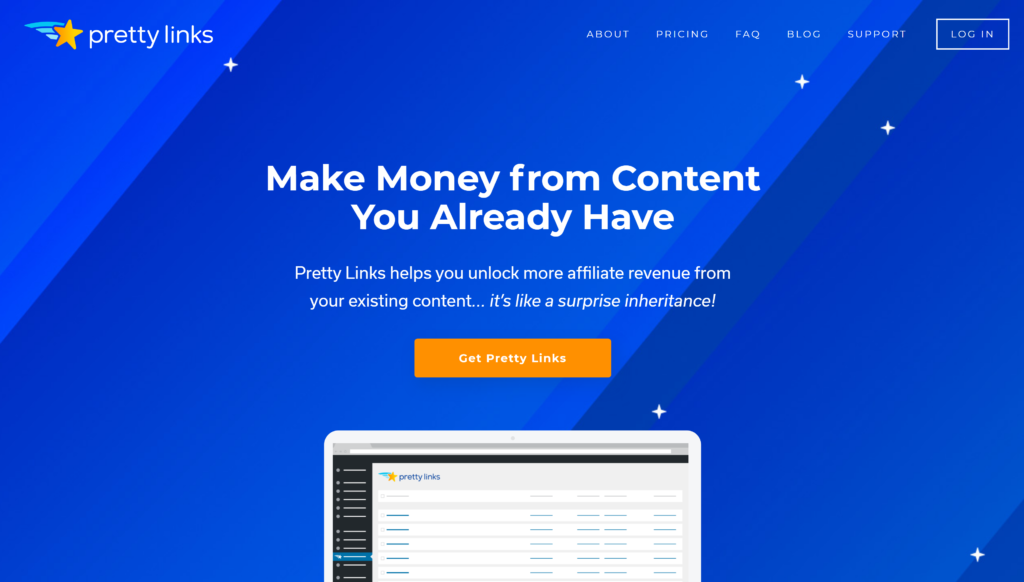 Pretty Links offers a solution to a common challenge in affiliate marketing – intelligent link management. With so many affiliate tracking links to create and distribute, it's important to have an easy way to stay on top of them.
It's also helpful to your partners if you shorten them for easy inclusion in blog posts and social media content.
Some key features of the Pretty Links plugin include:
Shortening, cloaking, tracking, and sharing of affiliate links
A central place to manage social links, redirects, and affiliate links
The ability to add relevant links to blog posts automatically
Multiple link redirection options
Click count tracking for affiliate links
Price: There are three plans available. The first starts at $49 per year and the most expensive is $149 per year.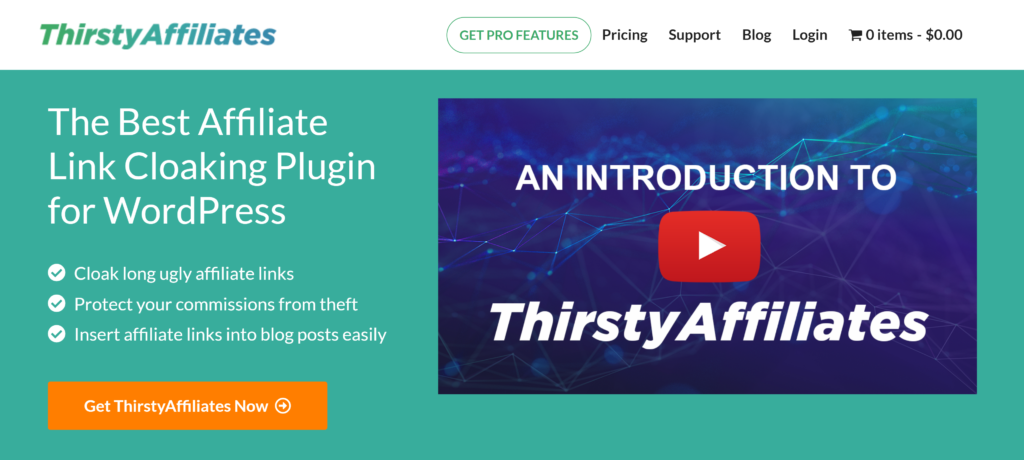 ThirstyAffiliates offers a way to help bloggers make money more easily by cloaking long and ugly affiliate links. The process also protects commissions from theft since some malware can hijack URLs recognized as affiliate links and prevent your partners from earning revenue.
Top features of the ThirstyAffiliates plugin include:
Automatically integrates keywords in your links
Generates comprehensive reports to help you track performance
Enables you to alter destinations for international clicks via country targeting
Intelligently uncloaks specific links (for example, to comply with Amazon's terms of service)
Price: A one-site license for single-site owners costs $49 per year, while a five-site license is priced at $99 per year. There's also a ten-site license available for $149 per year.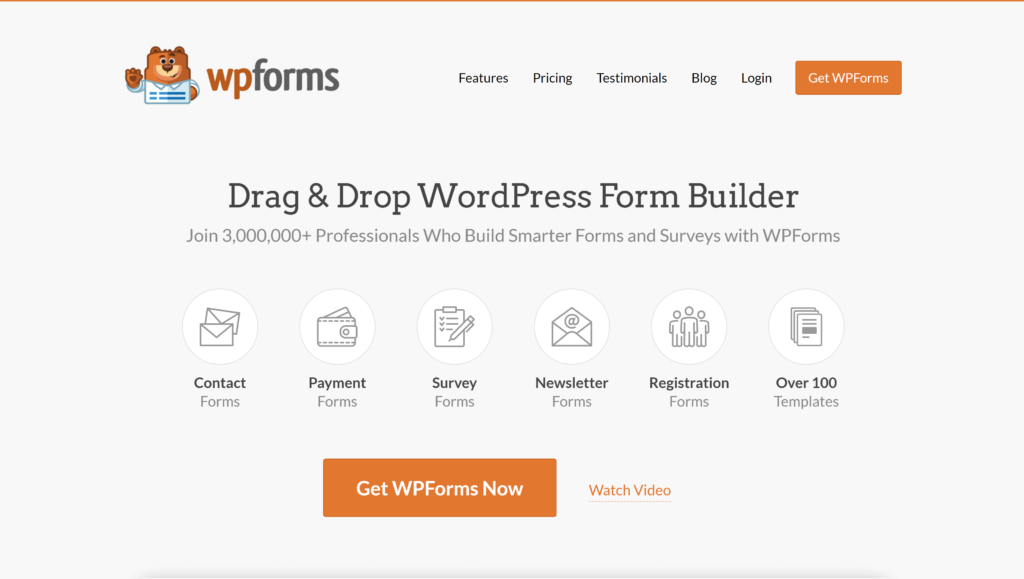 WPForms is a powerful and user-friendly drag-and-drop WordPress form builder. You can start with prebuilt templates and also use conditional logic when building complex forms. This can come in handy when creating your affiliate signup forms.
Key features include:
Easily embed forms into blog posts, pages, sidebars, and more
Prevent spam submissions
Create multi-page forms to improve user experience
Integrate forms with platforms such as Paypal, Stripe, Mailchimp, and more
Price: Starts at $39.50 for the most basic plan and goes up to $299.50 per year for the highest-tier plan.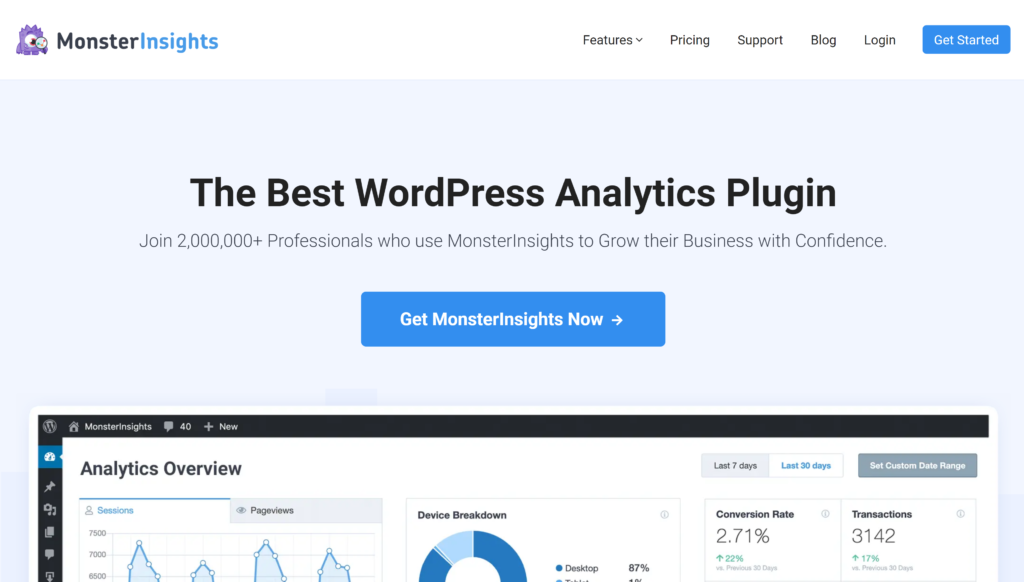 MonsterInsights enables website tracking across different devices and campaigns. It can help you use analytics to monitor the performance and effectiveness of your affiliates. You can view real-time statistics and Google Analytics within your WordPress dashboard.
MonsterInsights can help you:
Track clicks on affiliate links, banner ads, and other outbound links
Help your site stay compliant with privacy laws such as the General Data Protection Regulation (GDPR)
Integrate with plugins such as WooCommerce, WPForms, MemberPress, Pretty Links, and more
Attribute links, which lets you learn which call to action (CTA) buttons and links are receiving the most clicks
Track multiple metrics to understand data such as how your site is being used or when your posts see the most engagement
Price: There's a free version with limited functionality available. The Plus plan is priced at $99.50 per year, and costs go up from there.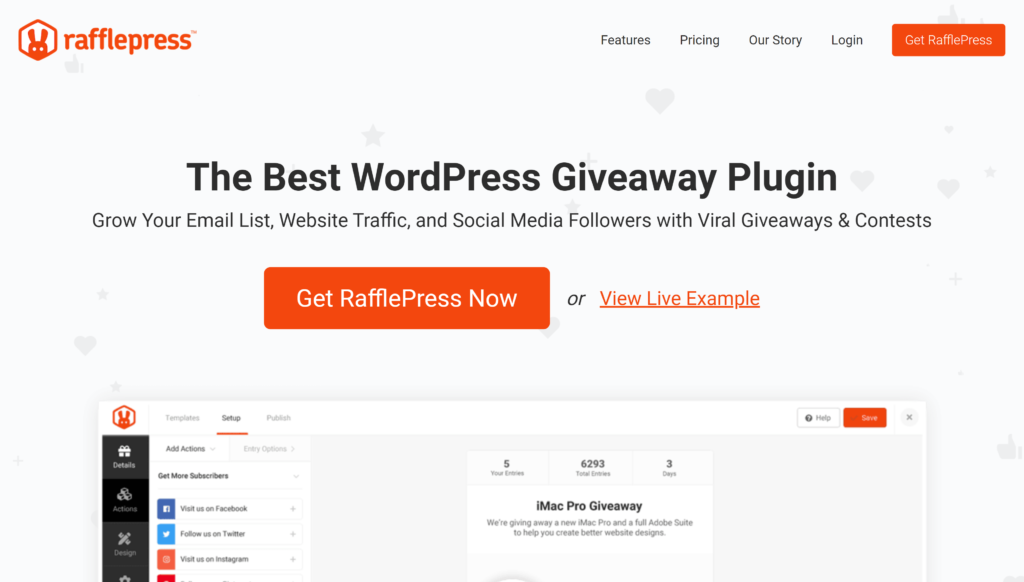 One solid way to grow your subscriber list, website traffic, and engagement is to host giveaways or contests or enable your advertising partners to do so. This is exactly what RafflePress helps its users to achieve.
Some key features of RafflePress include:
A drag-and-drop builder
Prebuilt templates, which are responsive and mobile-friendly
Tools to prevent fraud entries
Social media integrations with Facebook, Twitter, Youtube, and more
Price: The most basic plan is priced at $39.20 per year for one site. This goes up to $79.20 per year for three sites, $159.20 per year for 20 sites, or a $359.20 one-time payment for unlimited sites.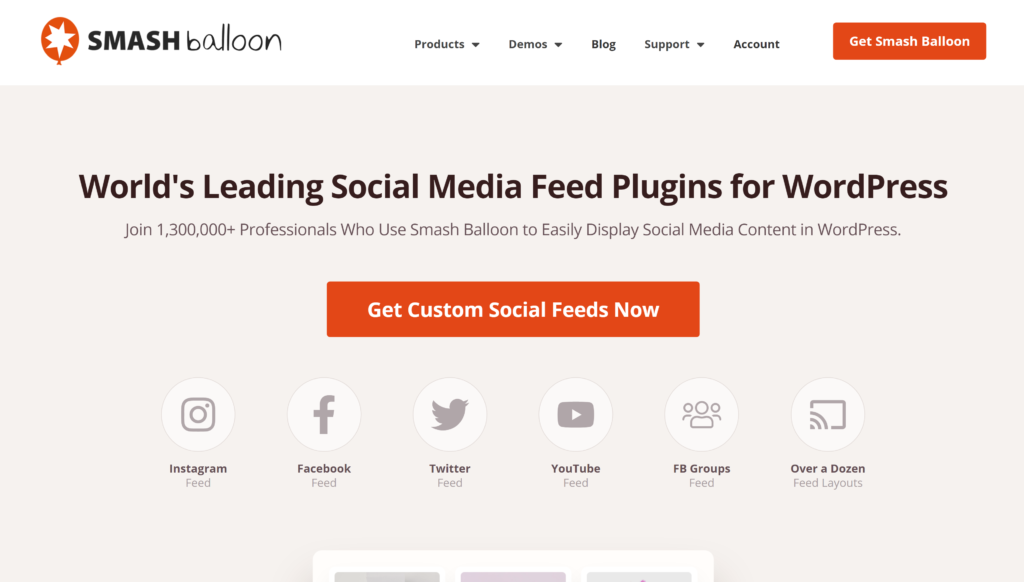 The final plugin on our list, SmashBalloon, enables you to display customized content from different social media networks such as Instagram and Twitter. You could use SmashBalloon to incorporate social media feeds featuring your influencers on your website.
Some of the most prominent features of this plugin include:
Ability to set up search-engine-friendly social feeds in WordPress without hiring a developer
Match your feeds to your brand style and identity
Include likes, shares, and comments for social proof
Enable users to engage with your social content right from your site
Price: To integrate feeds from any one of the four social platforms available, you can subscribe for $49 – $149 per year, depending on how many sites you want to use it on. You can also choose the All-Access bundle (which includes feeds from all four platforms) for a discounted price of $299 per year.
Conclusion
While WordPress is powerful by default, you may require extra functionality to help boost your effectiveness as a business owner. Fortunately, there are some solid plugin options – such as those we presented above – that can help out.
To recap, there are many great WordPress plugins for affiliate programs that can help make your program more effective. You can set up free memberships for your partners to grant them access to exclusive content using MemberPress, monitor affiliate sales and commissions with Easy Affiliate, manage links with Pretty Links, and more.
Do you have any questions about the best WordPress plugins for affiliate programs? Let us know in the comments section below!
If you liked this post, be sure to follow us on Twitter, Facebook, and LinkedIn! And don't forget to subscribe in the box below.