Affiliate marketing can be a major source of revenue. However, if you're not targeting the right audience, it can also become inefficient. Spending hours promoting your offers to people who aren't interested will likely result in disappointing conversion rates.
On the other hand, knowing who to target with your promotions and what they want helps you create and deliver content they find valuable. By establishing your affiliate marketing audience, you'll be able to focus your marketing efforts on those most likely to lead to conversions.
In this article, we'll discuss why it's important to establish a clear affiliate marketing audience for targeting. After that, we'll give you some tips for finding and defining yours. Let's get started!
Why It's Important to Establish a Clear Affiliate Marketing Audience
It's rare to find a product or service that can appeal to anyone. There's always a specific end-user your affiliate offer is best suited to. Trying to promote an item to someone who doesn't need it is usually a waste of time and marketing dollars.
For your content to be valuable, it needs to be relevant. That's why the majority of marketers across the globe are turning to targeted ads. This strategy is more cost-effective than generalized marketing tactics.
Establishing a clear target audience enables you to seek out information to better understand your prospects. Learning their demographics, behavior patterns, and interests can help you better gear your content towards them.
This strategy can also give you a competitive advantage. The majority of marketers don't incorporate behavioral data when targeting customers. But if you're using this strategy, you'll be working more efficiently than many of your competitors.
Identifying your affiliate marketing audience doesn't put restrictions on who can view or purchase your products. However, it does make sure that the people most likely to convert are seeing your promotional content, and have the chance to make purchases.
3 Tips for Finding Your Affiliate Marketing Audience
Finding and targeting your affiliate audience enables you to develop an effective strategy for creating content that will drive leads and boost conversions. Here are three tips that can help.
1. Create Customer Profiles
A smart place to start when trying to find your affiliate audience is by looking at your current customer base. This can help you create profiles to better understand how they – and your potential leads – think and behave.
There are a number of ways to compile customer data. For example, you can use Google Analytics to monitor your website's user demographics:
Important demographics to pay attention to include age, gender, geographical location, and income level. You can also use social media analytics to gain insight into your current followers' psychographics (meaning their interests, values, and lifestyle).
Once you've gathered this information, you can construct one or more customer profiles or personas. This process essentially involves creating characters to represent different segments of your audience.
Your profiles should include the demographics mentioned above, as well as humanizing details such as a fictional name, a specific career title, and even other hobbies and interests. Some personas include images to help put a face to the data. The idea is to try to see through your audience's eyes, to understand how they view your brand.
2. Identify Your Target Audience's Pain Points
To help your affiliate promotions succeed, you should seek to solve or address your target customers' specific issues, also known as pain points. Once you know the kind of problems they face, you can tailor your affiliate content to provide solutions.
One method of doing this is by asking your customers directly by conducting surveys. There are free tools available that make creating surveys quick and easy, such as SurveyMonkey and Google Forms.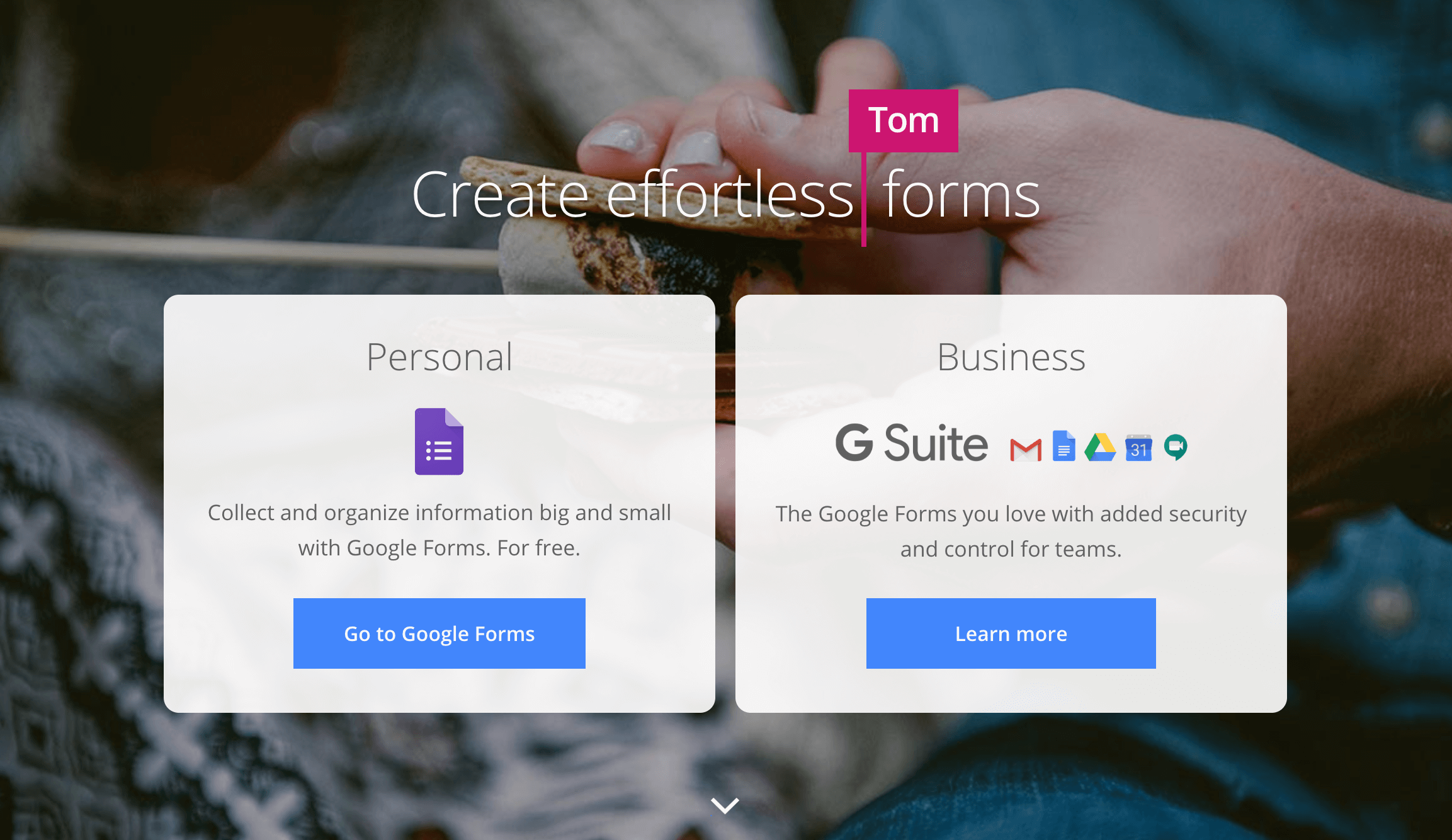 Another way to discover your target audience's pain points is through social listening. This technique involves monitoring social media channels to see what customers are saying about a certain brand or product, and noting their questions and complaints.
There are many social media management services you can use to track mentions of your brand. For example, you can use Sprout Social or HootSuite to monitor what people are saying about your products and services. You can also scan blog comments and forums.
Social listening can help you tune in to the things your customers do and don't like about your brand. You can then adapt your products and services, as well as the way you present them online, to make them more appealing.
3. Evaluate Your Competition
To find your affiliate audience, it's helpful to do some research on your competitors. A free tool you can use for this is BuzzSumo:
BuzzSumo shows you questions people are asking about certain topics. You can also see what kind of content from your competitors gets the most engagement, and on which platforms.
The purpose of checking out your competitors isn't to copy their strategies. Rather, it enables you to identify any customer pain points they may be overlooking, as well as potentially profitable marketing channels they're ignoring.
Take some time to compare their content, social media pages, and blog posts with your own. Finding ways you can fill in gaps your competitors have left open can help you discover additional affiliate audiences to target.
Conclusion
Your affiliate marketing promotions won't be effective unless they're geared toward the right customers. By establishing a clear affiliate marketing audience, you can create content that is more likely to lead to conversions.
As we covered in this article, there are a few strategies you can use for finding and defining your target audience, including:
Creating customer profiles based on your existing audience and analytics.
Identifying your customers' pain points through social listening and surveys.
Evaluating your competition to look for any niche markets they may be overlooking.
Do you have any questions about finding the right affiliate marketing audience? Let us know in the comments section below!
If you liked this article, follow us on Twitter, Facebook, and LinkedIn. And don't forget to subscribe in the box below!