Are you looking for ways to optimize your sales funnel and boost your bottom line? Launching a referral program can be a successful way to do it. However, you might not know where to start.
You would be wise to learn from some of the most well-known referral marketing success stories. That way, you have a better idea of where to begin. You can learn valuable lessons from companies that managed to create thriving, refer-a-friend pipelines.
In this post, we'll discuss the basics of referral marketing. Then, we'll share the strategies of five companies that are able to pull it off. Let's get started!
What is Referral Marketing? (and Why It's Important)
Referral marketing is simple, but powerful. In this marketing model, companies gear their advertising towards existing customers and encourage them to refer friends, family, and anyone else in their network.
Typically, either the referrer or the referee receives some sort of benefit upon purchase or sign-up. In some cases, they are both rewarded.
This can be a highly effective tactic, as skeptical modern consumers are more likely to trust word-of-mouth recommendations. What's more, people are more inclined to spread the word if they too are getting something out of it.
This style of marketing is ideal for any email marketing campaign since it leverages your pre-existing audience. If you're looking for a user-friendly tool to help you start your referral business, we recommend Easy Affiliate.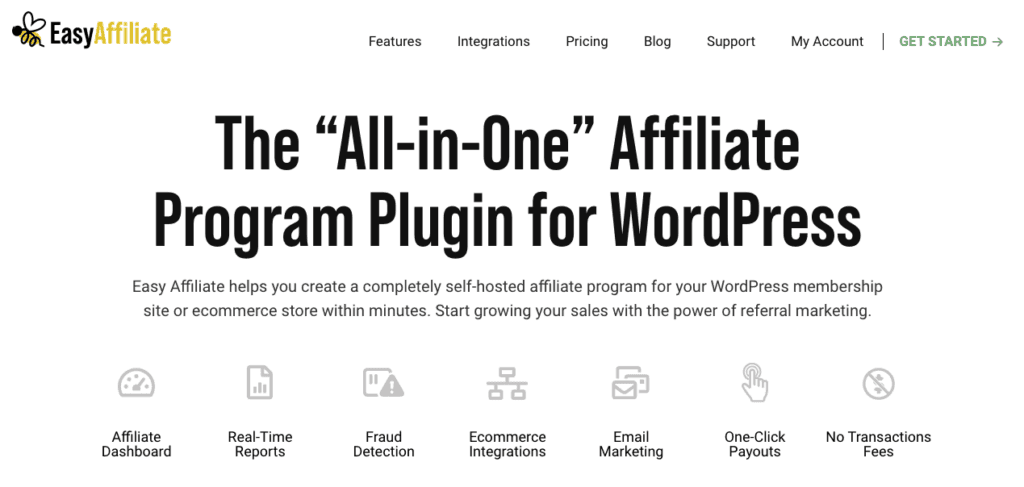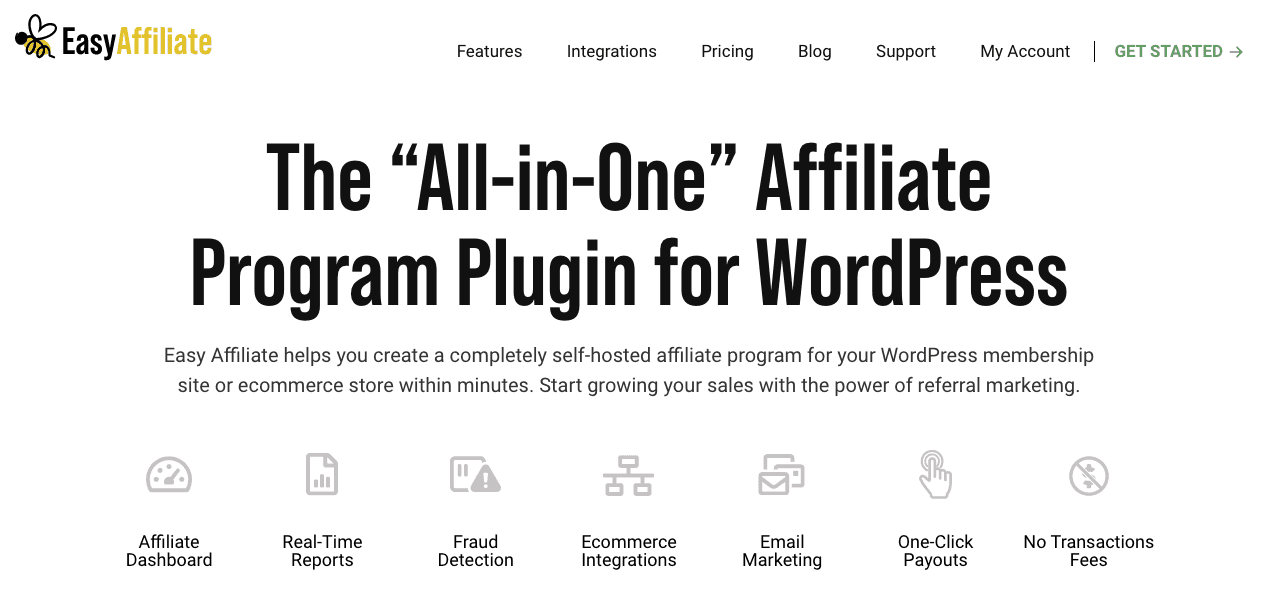 With our plugin, you can manage all your referrals through our intuitive dashboard. While Easy Affiliate is mostly popular among affiliate marketers, you can also use it for all your referral program needs.
5 Referral Marketing Success Stories
Now that you know how beneficial referral marketing can be for your business, let's review our favorite success stories. Hopefully, these examples will give you some ideas for your own marketing strategy.
1. Chase Sapphire Preferred Card
The Chase Sapphire Preferred Card is often regarded as a must-have. In fact, Harvard Business School called it the card that made credit cool for millennials. Forbes also listed it as one of the best credit cards for adults in the same generation.
While it's clear that this product targets a specific demographic, this card has also become successful largely due to its thriving referral program.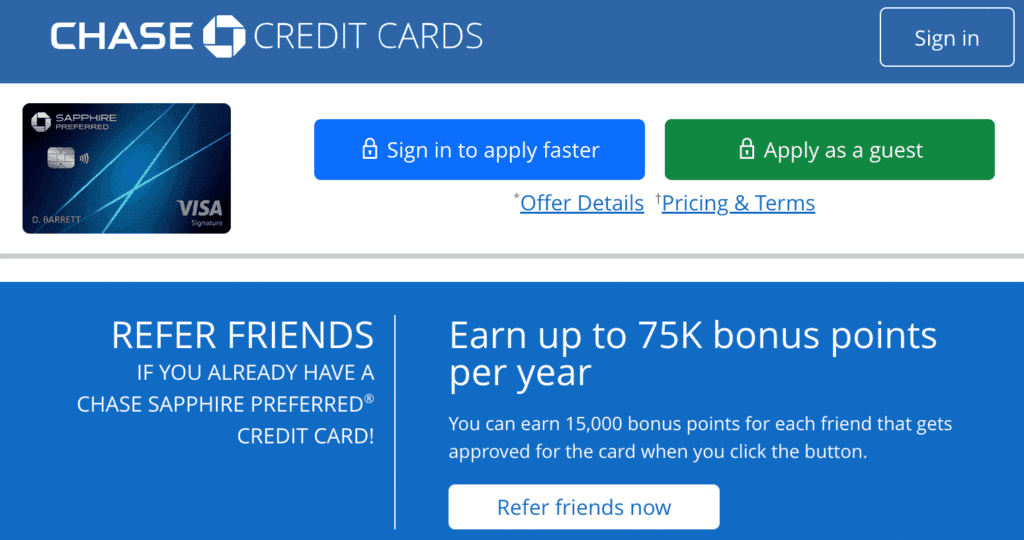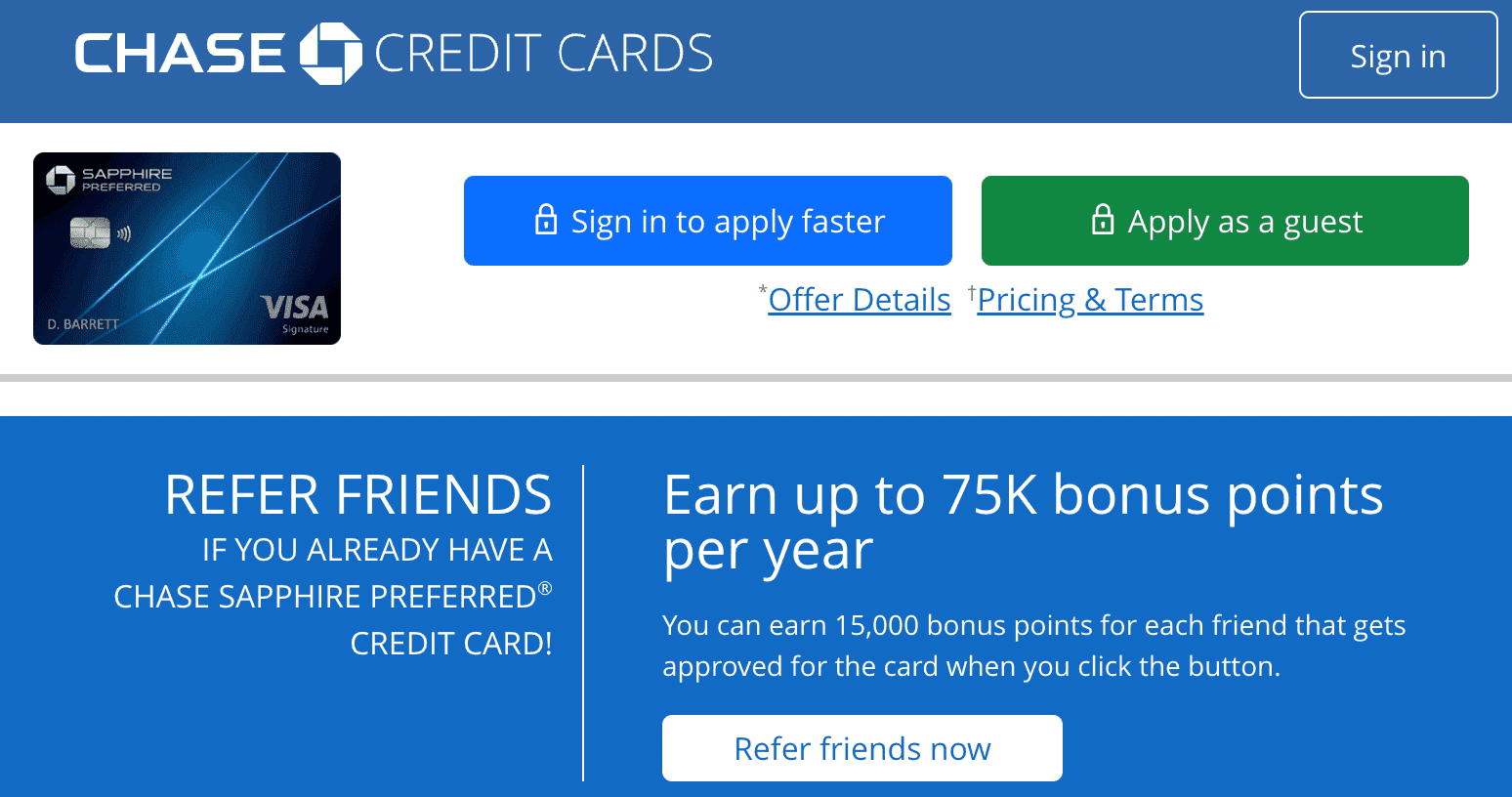 In a nutshell, this is a travel rewards credit card based around a points system. When you successfully encourage someone to sign up, you can gain a significant points bonus.
One referral gets you 15,000 points, which equates to at least $150. Additionally, you can refer up to five friends a year.
Chase pairs this with a juicy sign-up bonus for new users who spend a certain amount. They also use an email marketing funnel to regularly remind cardholders about this perk.
Key takeaways: Pair referral programs with other promotions and be generous.
2. Uber
Uber didn't become a household name overnight. This company has very intentionally harnessed the strength of referral marketing since its humble beginnings: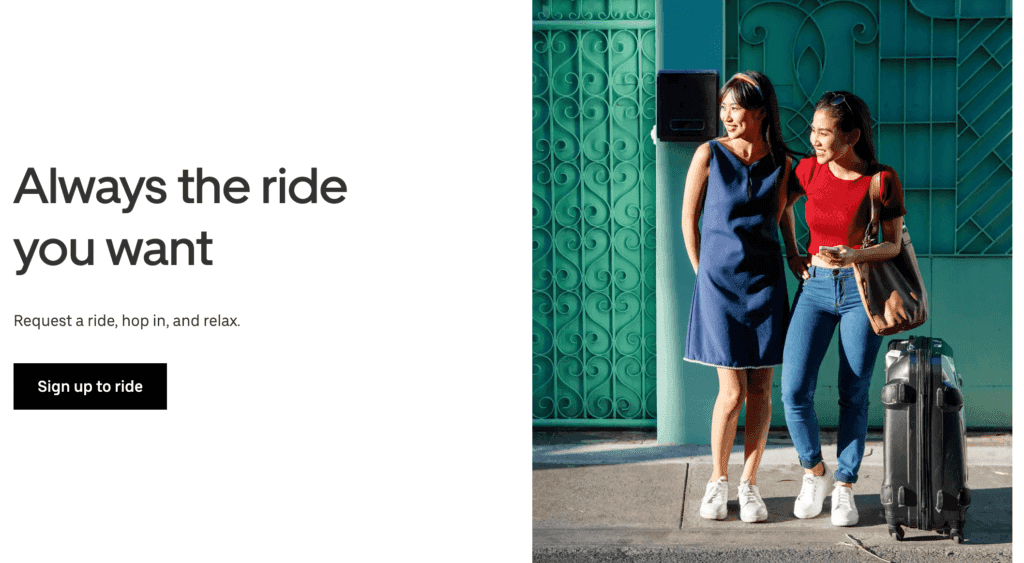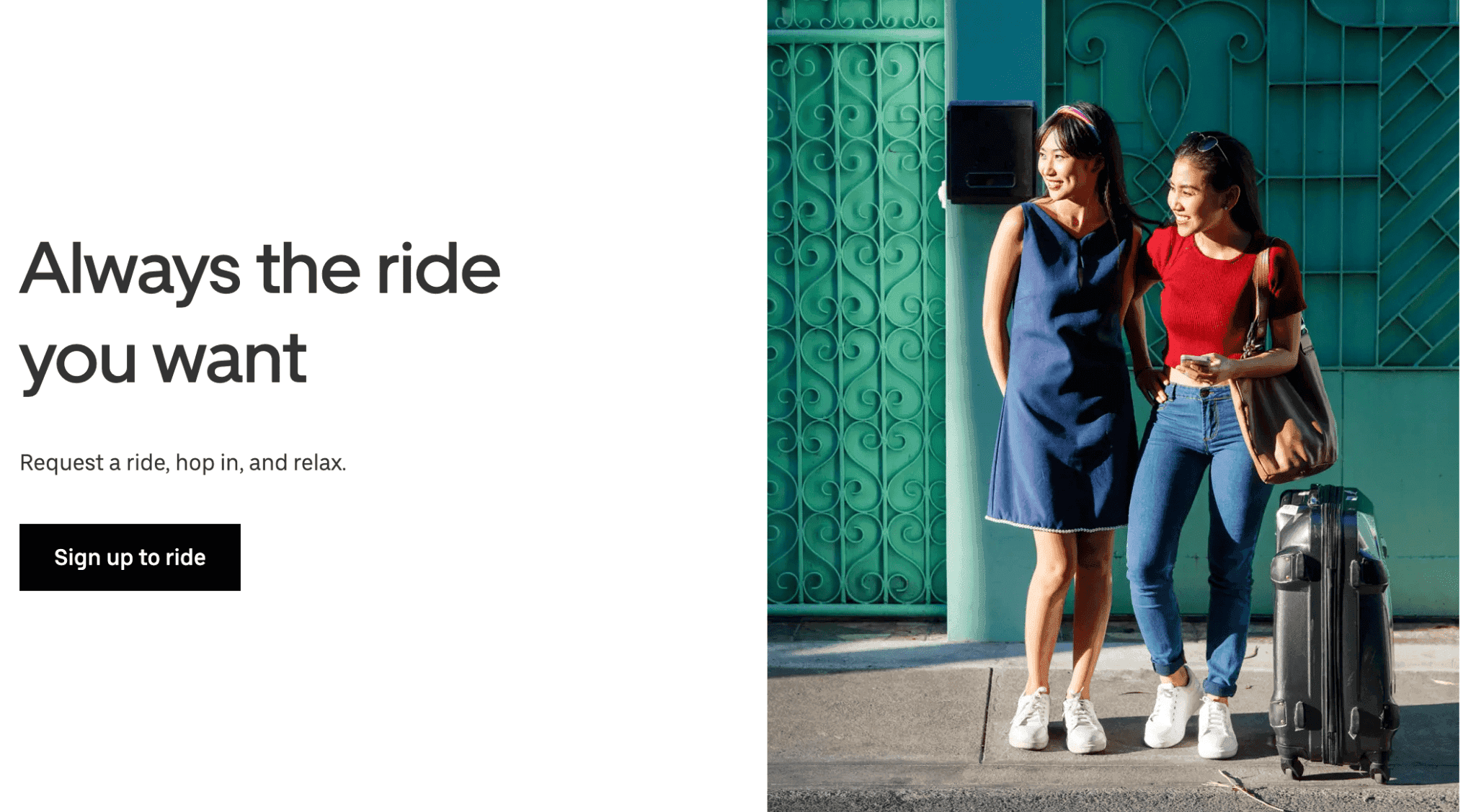 In particular, the success of Uber Rides can largely be credited to a dual bonus referral program. Uber has always offered a cash credit (usually ranging from $5-$10) to new riders who sign up via a referral. Plus, the person doing the referring also gets the same bonus on their account balance.
In the early days of Uber, when the bonus was higher and rides were cheaper, this usually translated to one free ride for both people. While that's no longer the case, the dollar discount still offers a notable incentive.
Key takeaways: Stay consistent and consider offering dual referral bonuses.
3. Parade
The fun and inclusive brand, Parade, owes some of its success to a wildly popular referral program. Through a dual-sided bonus, as well as a generous investment in customers, Parade was able to grow its ecommerce brand quite rapidly: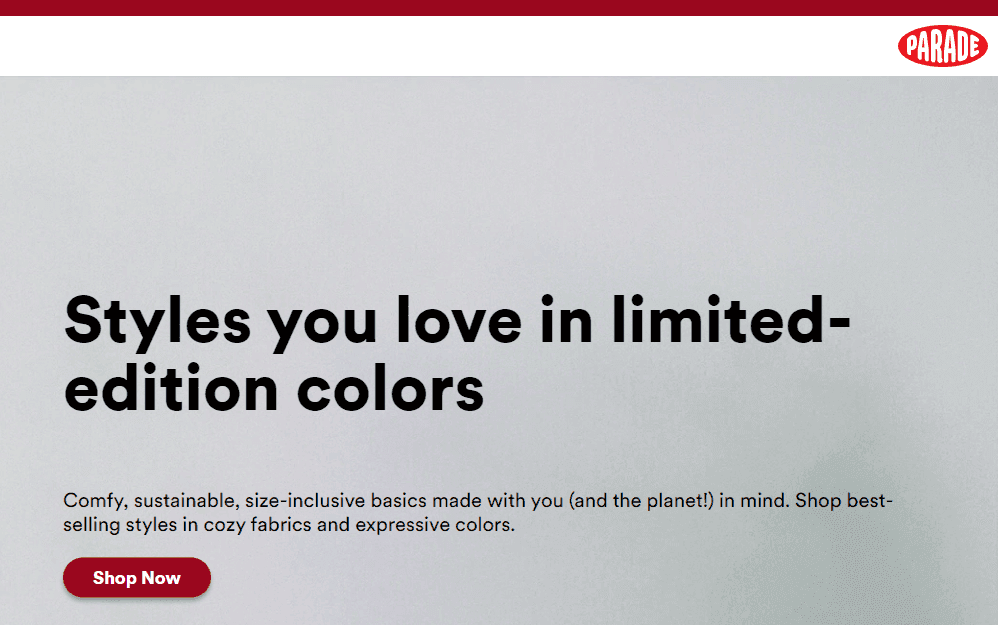 When new customers make a purchase, they gain a unique referral code that they can share with friends. This code gives their referrals a 20 percent discount on their first order.
Additionally, with this first referral, the person referring gets $10 in-store credit. The second friend they refer earns them $25 and the third friend gets them a whopping $45. Each subsequent referral gets them $10.
Key takeaways: You can offer a multi-tiered referral program based on the number of people referred. That way, you further incentivize users to keep referring.
4. Tesla
Tesla products are on the other side of the spectrum. However, the success of this luxury brand can be credited in part to a solid referral program. In fact, it's been reported that the program got Elon Musk a 40 times return on investment (ROI):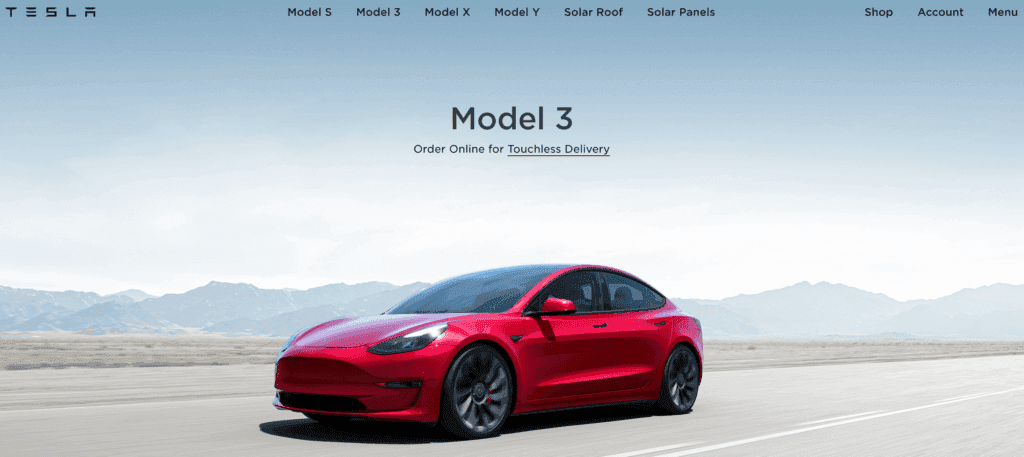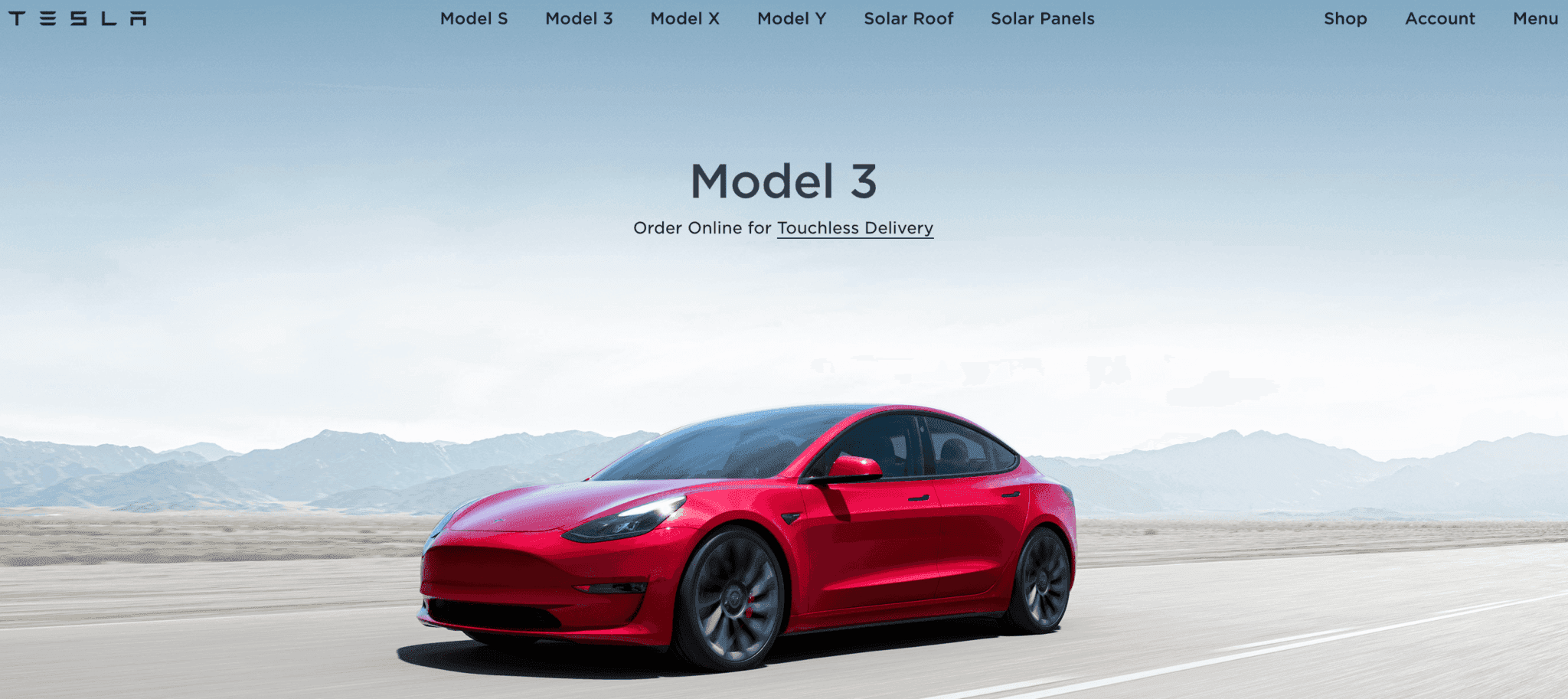 This is due to the fact that Tesla has a $0 marketing budget. To make up for this, the company has offered steep rewards for customers buying electric cars.
Over the years, Tesla has offered a dual-sided referral bonus. This has consisted of 1,000 – 5,000 miles of free supercharging.
Now, the company has stopped its cars rewards and launched a cash bonus for its solar roofs and solar panels. While not everyone has a model that can offer built-in rewards (like free supercharge miles), there's still a lot to learn from Tesla's referral model.
Key takeaways: People love to talk, so you don't need a big marketing budget to launch a successful referral program.
5. Casper
To round out our list, let's check out the novelty mattress brand, Casper. This company made waves by offering affordable deliveries of compact mattresses. When you open the product, it expands to its true size:


However, this ecommerce brand may not be where it is today without its referral program. To entice customers, Casper offers a mix-and-match, dual-sided program.
They offer the referrer a $75 gift card to Amazon and the referee a 10% discount on their first purchase. According to their case study, this referral program generates seven times the ROI than your traditional marketing investment.
Key takeaways: Combine the use of gift cards for affiliate brands with traditional percentage discounts. Don't be afraid to mix things up when creating dual-sided referral programs.
Conclusion
If you're hoping to increase your conversions using a referral program, then you have the right idea. A generous refer-a-friend bonus can be hard to resist. Therefore, it has the potential to bring in new leads and boost customer loyalty.
By observing a handful of referral marketing success stories, you can learn a lot. From double-sided bonuses to combined gifts, you'll need to make a real investment in your existing customer base. Also, you will likely need a reliable tool, such as Easy Affiliate, to help you manage your referrals.
Do you know of any other inspiring referral programs? Share them with us in the comments section below!
If you liked this article, follow us on Twitter, Facebook, Pinterest, and LinkedIn. And don't forget to subscribe to our newsletter 🐝