If you sell a product or service on WordPress and want to increase sales, there are a number of reasons you might want to consider running your own affiliate program versus using an affiliate network.
When it comes to deciding between a self-hosted affiliate solution or an affiliate network, there are just two main points to consider:
Lower costs
Greater control and autonomy
But one thing that often keeps people from starting an affiliate program is not knowing which service or tool to use and fears around the difficulty of starting a program.
We'll take a look at each of those areas in detail to help settle your fears and get you on the road to increased profits. Let's get started!
The Best Self-Hosted Affiliate Program Tool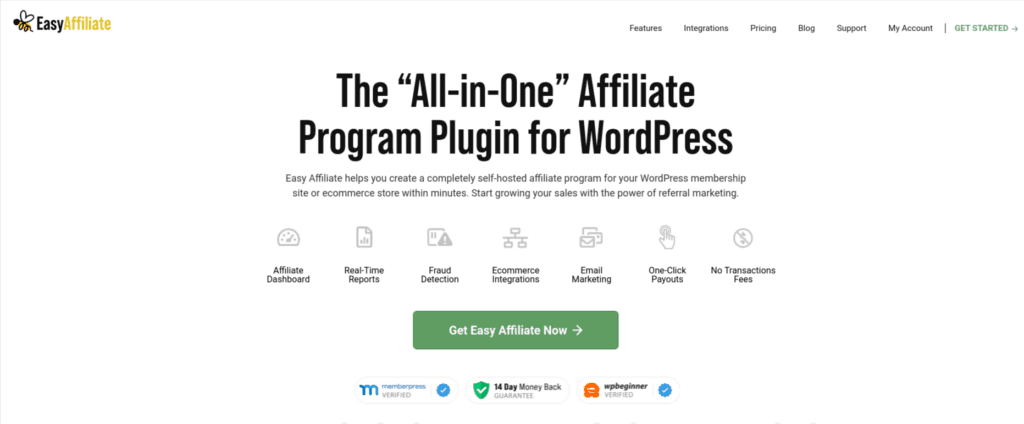 We might be partial, but if your ecommerce store or membership site is run on WordPress, our plugin, Easy Affiliate, is your best bet.
It's simple to set up and use (in fact, it happens to be WPBeginner Certified) and includes intuitive features that make running your program, well, easy. Here are just a few of those features.
An Affiliate Dashboard that allows you to communicate with affiliates.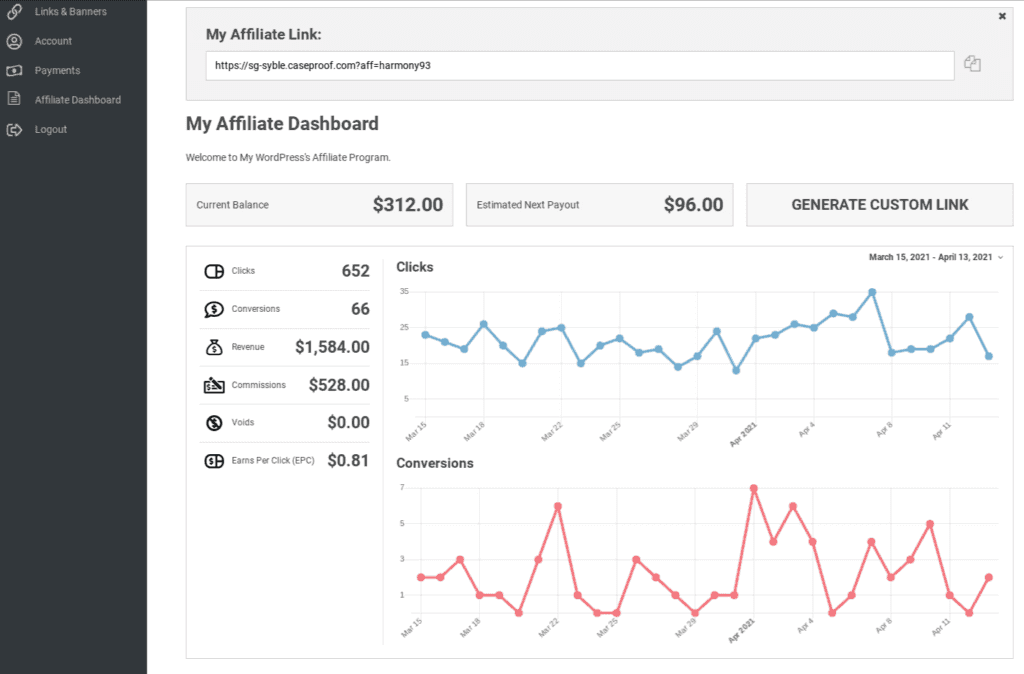 Real-time reports on affiliate stats and clicks.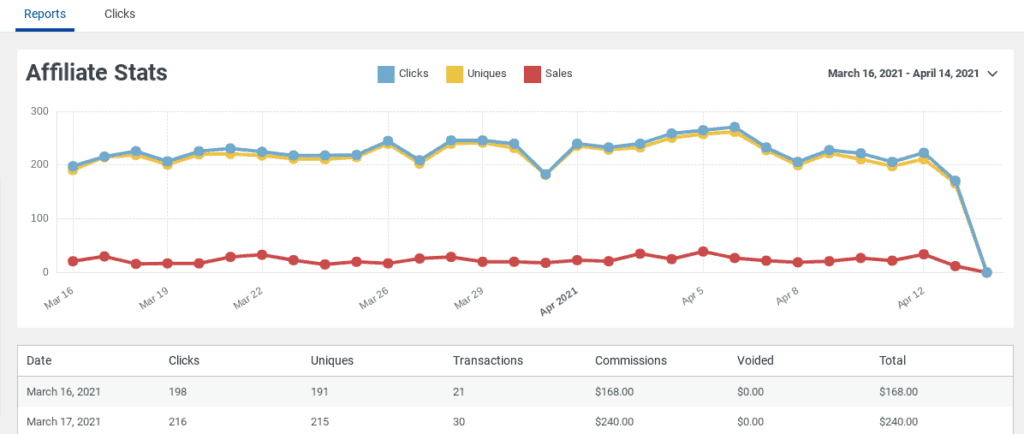 Fraud prevention that flags suspicious activity before you pay out.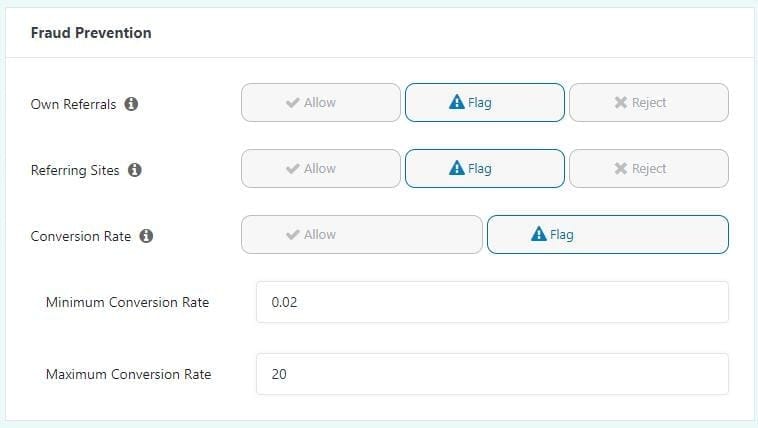 Integration with the most popular email marketing platforms, ecommerce integrations that allow you to sell anything from physical products to memberships and digital downloads, and quick and convenient 1-Click PayPal payouts.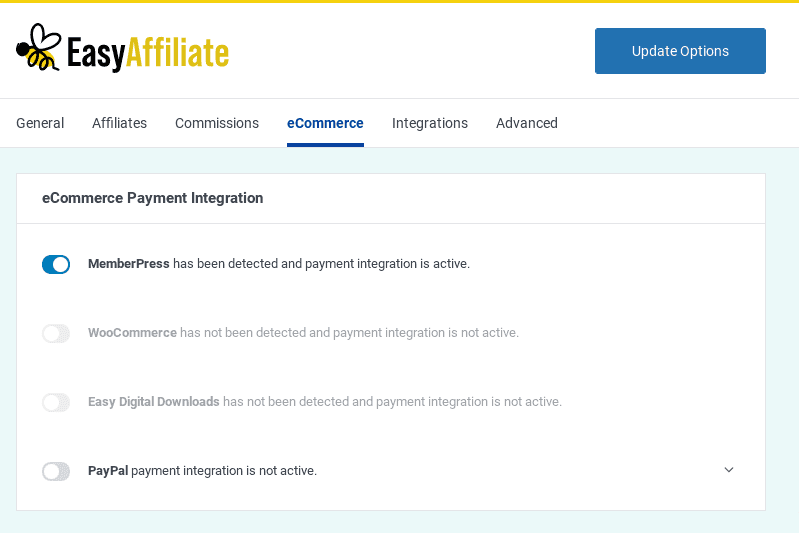 A Creatives feature that allows you to provide links, banners, and other assets to affiliates through their dashboards.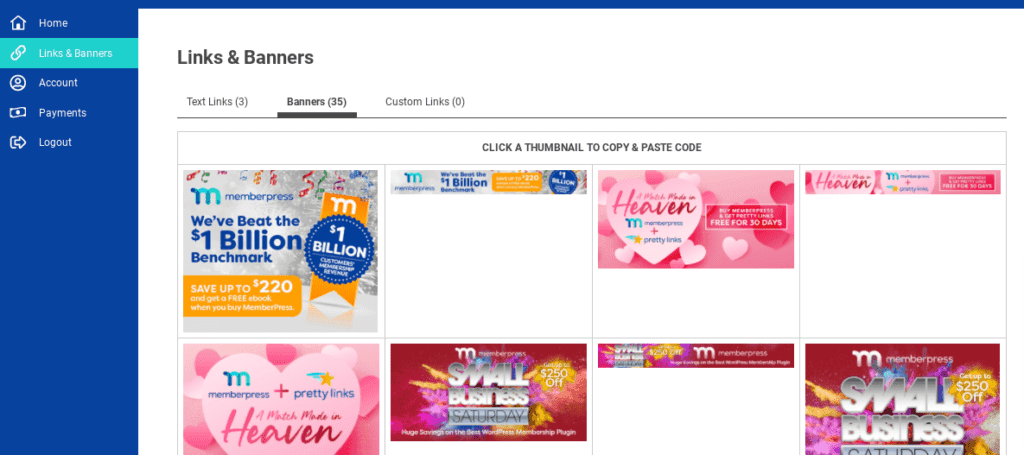 Commissions tracking and the ability to set multiple commission levels.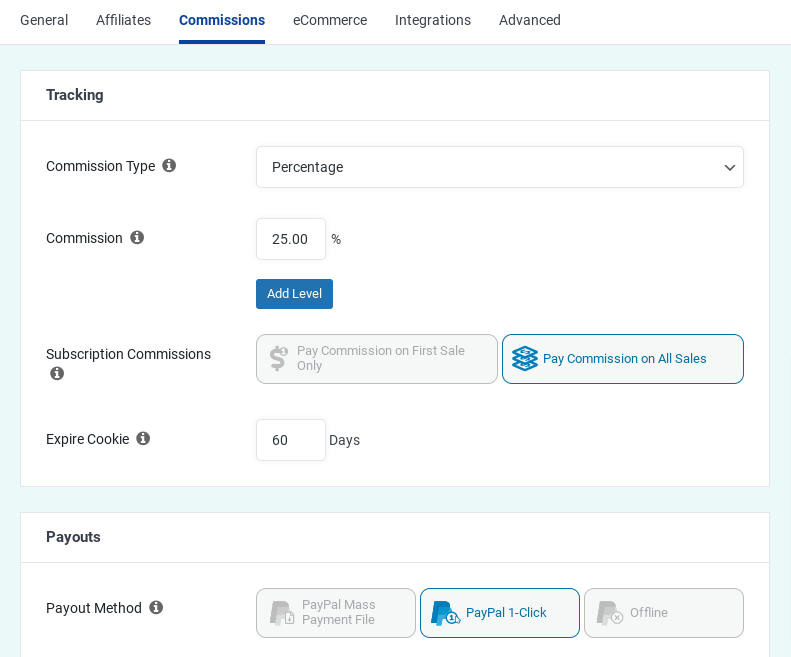 Lower Costs
Most importantly, a self-hosted affiliate program is a proven way to build an non-salaried online sales team that's constantly out there promoting your product or service – without paying the extra fees associated with affiliate networks.
Affiliate networks often have a range of fees, including substantial registration charges (anywhere from $500 to over $2000), ongoing monthly fees, and commissions taken on each payment you make to your affiliates.
Different networks charge fees in different ways. However, due to the nature of these ongoing fees, in the long term, hosting your own in-house affiliate program is nearly always the more cost-effective option. This is even true when you consider the time it takes to set up and manage your own program.
While programs like Easy Affiliate aren't free, they pay for themselves many times over in the money you save on affiliate network fees. Once you've paid for a premium affiliate management plugin, apart from any license renewal fees and, of course, affiliate commissions, that's all you'll need to pay out.
Greater Control and Autonomy
If you choose a powerful affiliate management plugin like Easy Affiliate to self-host your program, you'll have way more control over how your scheme works, compared to joining a network. Since there's no intermediary managing your affiliate program, you have the freedom to define its terms and commissions and choose who's accepted into it.
While using an affiliate network over a self-hosted solution will help you take care of some of the set-up, you'll have to relinquish a massive amount of control over how your system operates. This will vary from network to network, of course, but if you'd rather have full control over your affiliate program, going down the self-hosted route is your best option.
Final Thoughts
When it comes to self-hosting your affiliate program versus using an affiliate network, the choice is simple.
Provided you choose the right WordPress affiliate management plugin, like Easy Affiliate, you should have no trouble running your own self-hosted affiliate program while saving money and maintaining more control.
Of course, if you don't mind paying someone else to take care of things, then paying for the privilege of joining an established network may be the best option – provided they'll have you! (It can be tough to get into some of the bigger affiliate networks.)
But, keep in mind that managing your own self-hosted affiliate program is a lot easier than you think. Doing it yourself also gives you the freedom of running your program the way you're most comfortable.
Do you still think joining an affiliate network is the best option for your business, or would you rather manage your own self-hosted program? We'd love to hear your thoughts in the comments below.
If you liked this article, follow us on Twitter, Facebook, and LinkedIn. And don't forget to subscribe in the box below!