You've planned a big sales event, and want to mobilize your entire team. You may have no problems motivating your in-house staff, but if you want to bring in as many shoppers as possible, it's important to prepare your affiliates for your sale, too.
With some help from your affiliates, your sales event could even reach entirely new customers. They may not be in-house staff, but marketing partners and influencers can help ensure your upcoming promotion is a huge success.
In this post, we'll show you how to prepare your affiliates for an upcoming sale. We'll share a four-step plan that provides them with key information, tools, and resources they need to promote your sale to their audiences and generate maximum revenue. Let's get started!
Why It's Important to Prepare Your Affiliates for Sales
A successful sale requires careful planning and the support of multiple key players. Your customer service staff, sales associates, and marketing department all need to know about your upcoming deals. If you anticipate a significant increase in website traffic, you may even need to brief your IT team.
While it's important to prepare your in-house staff, you shouldn't overlook your external partners. A sale is a perfect opportunity for affiliates to promote your products and services to their audiences.
By working hands-on with your affiliates, you can help them market your sale more effectively. Armed with the right information, tools, and assets, they can plan their own social media content, blog posts, and other material to help promote your event.
Not only will your affiliates' efforts maximize your revenue, but they can often introduce your business to entirely new audiences. These leads may subsequently become loyal, repeat customers.
Plus, the commissions a sales event is likely to bring your marketing partners should be motivation for them to continue actively promoting your brand. Keeping your affiliates happy is beneficial to you as well as to them.
How to Prepare Your Affiliates for a Sale Event (In 4 Easy Steps)
Planning a successful sale can be hard work, and may require coordinating multiple team members or departments. If you're feeling overwhelmed by the prospect of adding yet another moving piece to the mix, then don't worry. That's why we've put together a four-step plan to prepare your affiliates for your upcoming event.
Step 1: Inform Your Affiliates
It's far better to be proactive than reactive. For this reason, you should give your affiliates plenty of heads up before your sale.
By informing your affiliates in advance, you'll give them time to familiarize themselves with your upcoming offers, and ask any questions they may have. They can also plan their own promotional activities, including social media posts, email blasts, and newsletters advertising your event.
If you're an Easy Affiliate user, then it's easy to inform your affiliates about your upcoming sale. By default, whenever your partners log into their dashboards, they'll see a welcome message. You can customize this message to include details about your upcoming sale.
To edit your welcome message, log into your WordPress dashboard and select Easy Affiliate > Settings. You can then open the Affiliates tab and use the Visual editor to write your custom greeting: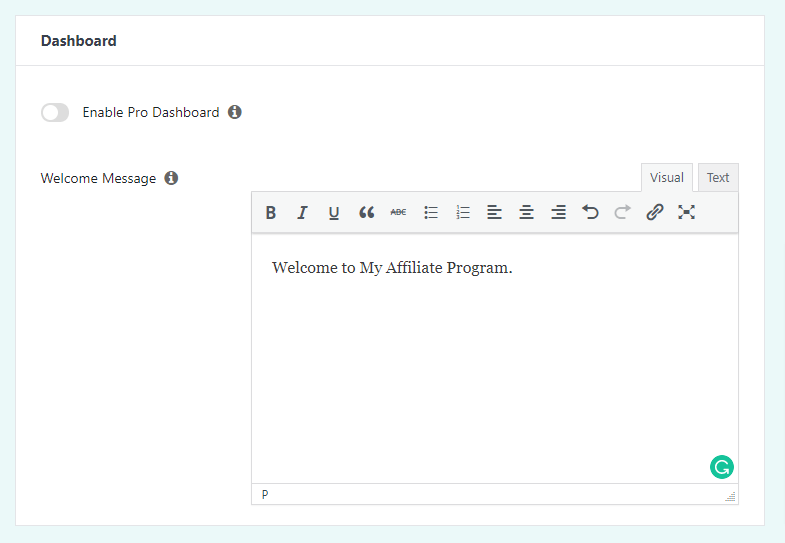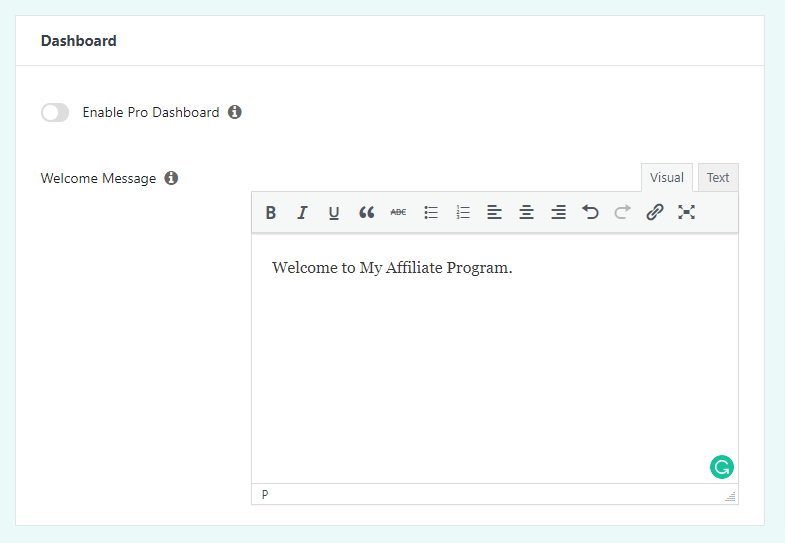 You can also send out an email to your affiliates so all of them still have a chance to hear about your sale, even if they don't check their dashboards frequently.
Step 2: Provide Marketing and Promotional Materials
You may also want to prepare some materials for your affiliates. This could include a simple list of bullet points outlining key information about the sale, an FAQ section, or even a downloadable marketing pack with banners and other visual assets.
Promotional banners can be a useful addition to any marketing campaign. Easy Affiliate enables you to upload your own designs and share them with your affiliates via their dashboards: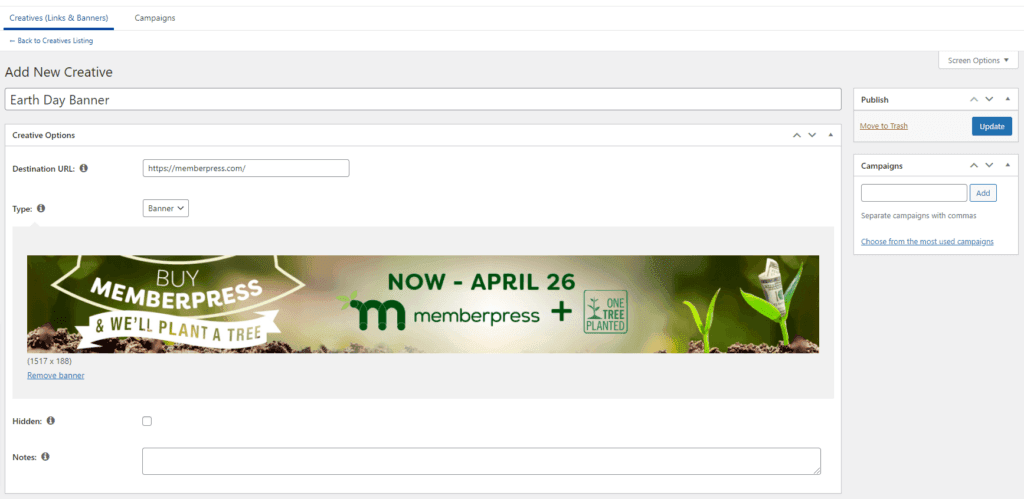 Each time you create a new banner ad, Easy Affiliate will automatically add it to your affiliate's dashboard:

If you've created any other resources, you can add them to your affiliate dashboard as well. Just navigate to Easy Affiliate > Settings > Dashboard and include a link to your downloadable files in your welcome message: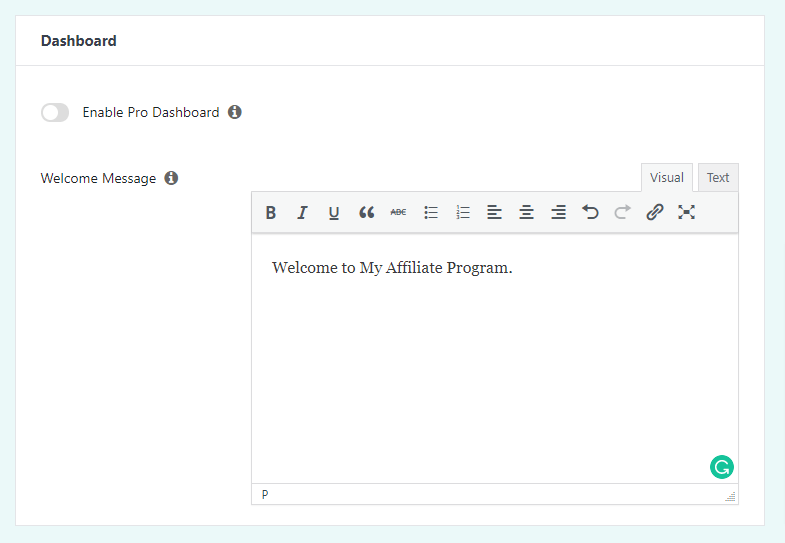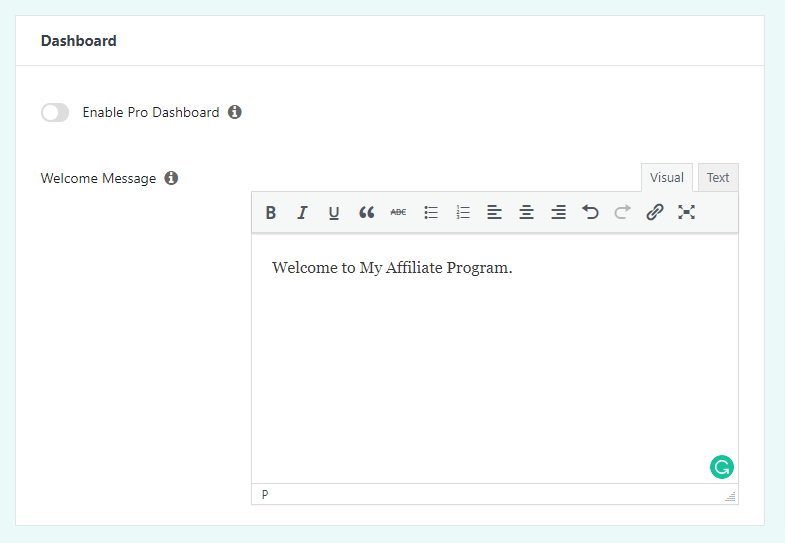 Affiliates can then download your resources to use in their marketing campaigns.
Step 3: Offer Incentives to High-Performing Affiliates
There's no better way to motivate your affiliates than offering them incentives. This might take the form of a special bonus for the partner who generates the most clicks, transactions, or total overall revenue.
If you do offer an incentive, Easy Affiliate makes it easy to identify your top performers. In your WordPress dashboard, navigate to Easy Affiliate > Reports.
This screen reveals some important stats about your affiliates. You can use this information to determine who should receive your prizes, or even spur affiliates to try and climb the leaderboard: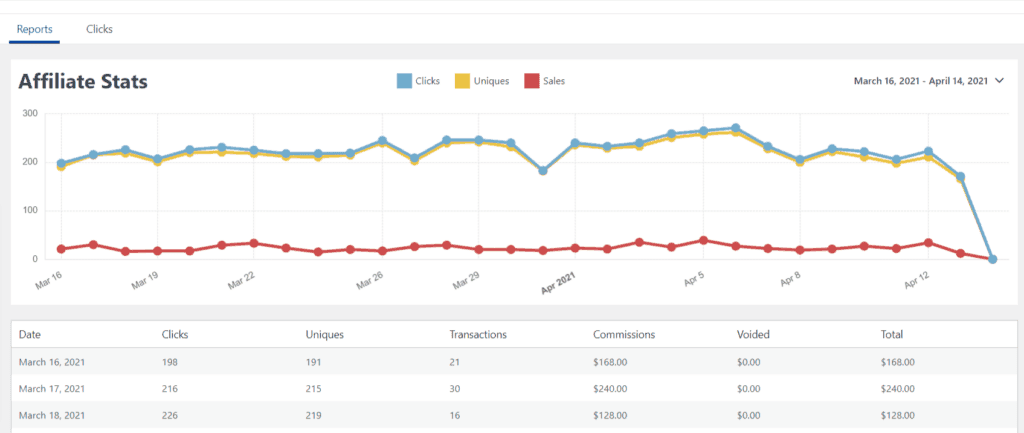 Informing an affiliate that they're a few sales away from scoring the top prize could be the push they need to turn on the promotional heat.
Step 4: Communicate With Your Affiliates
Communication is key to any successful relationship. By remaining in close contact with your affiliates, you can create a sense of community. This will encourage them to go the extra mile when it comes to promoting your product and services – especially during your sales.
You can even use Easy Affiliate to create a resource hub for your partners. This might include message boards or even a live chat where they can get in touch with members of your marketing team and each other for help or inspiration:
You can create your affiliate hub as a normal WordPress page, then add it to your Affiliate Dashboard. Once you've published your page, navigate to Easy Affiliate > Settings > Advanced> and scroll down to Dashboard Navigation.
Click the Add Page button, then select the WordPress page you want to use as your affiliate hub from the drop-down selection: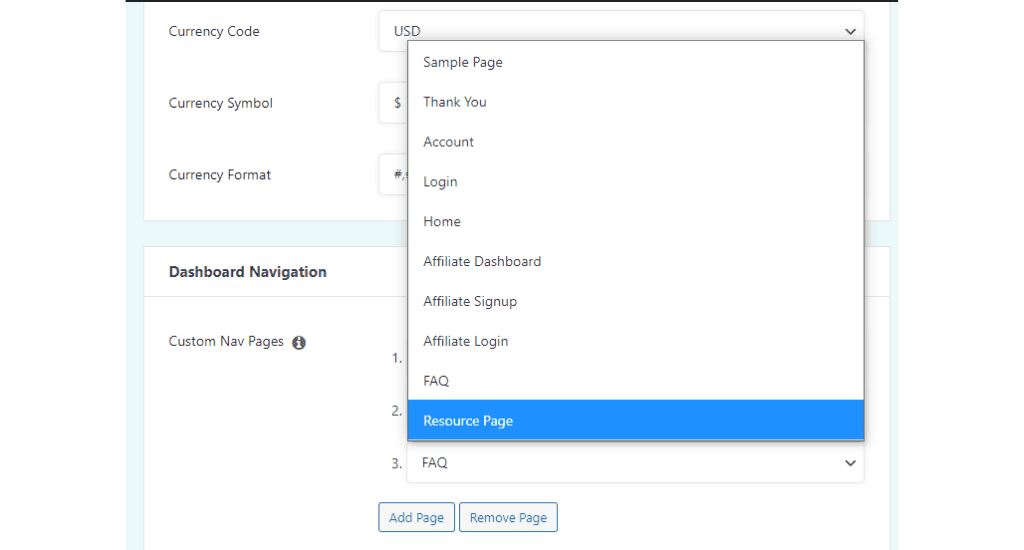 This page will now appear in your Affiliate Dashboard. You can add any content you like here either by creating it yourself or with help from other plugins that can incorporate more complex features such as live chat or forums.
Conclusion
When running a sale, you want to reach the widest possible audience. By involving your affiliates, you can connect with all of their followers to promote your deals to new customers and potentially increase uptake for your discounts.
In this post, we've shared a four-step plan to bring your affiliates on board during a sale event:
Inform your affiliates as soon as possible.
Provide marketing and promotional materials such as banners.
Offer incentives to high-performing affiliates.
Communicate with your affiliates.
Do you have any questions about how to run a successful sales event with your affiliates? Ask away in the comments section below!
If you liked this post, be sure to follow us on Twitter, Facebook, and LinkedIn! And don't forget to subscribe in the box below.