Creating engaging product pages for your business is an essential but sometimes difficult step. There are many aspects of design and user experience (UX) to consider which can make building these pages more complicated than you might expect.
Fortunately, there are some proven ways to make your listings stand out to visitors as well as potential affiliates. As a result, people will be more likely to sign up to become ambassadors for your brand and drive traffic to your product pages.
In this article, we'll start by explaining why professional product pages matter to your affiliate program. We'll then discuss four tips for optimizing yours. Let's get started!
Why Engaging Product Pages Matter to Your Affiliate Program
At first glance, it may seem like your product pages and your affiliate program are two areas of your brand that have little to no overlap. However, the way you display your merchandise online is actually highly important from a recruiting standpoint.
When potential affiliates assess your site, they want to be assured that your listings have a reasonable chance of converting visitors into customers, as this is how they earn commissions. If your pages are lacking in this area, you may find it difficult to convince people to promote your products.
Similarly, affiliates who've already joined your program may grow frustrated if they're working hard to send customers your way but aren't getting paid. Optimized product pages can keep them happy so your retention rate stays high.
4 Ways You Can Create Engaging Product Pages for Your Affiliate Program
Optimizing your product pages requires a few key components. Here are four strategies you can utilize to make yours stand out to potential affiliates and customers.
1. Use Informative and Clear Descriptions
An informative description clearly defines what a product does and the benefits of using it, along with any pertinent details. This is a vital part of your pages, as 20 percent of shoppers will not purchase an item if they feel there's missing or unclear information.
On the other hand, comprehensive, well-written content can help customers make fully-informed purchasing decisions. Likewise, affiliates may use these details to promote your brand and improve your conversions.
When creating your product descriptions, clearly state the item's intended use and how customers can benefit from owning it. It's also important to list other relevant information such as dimensions, weight, and variations: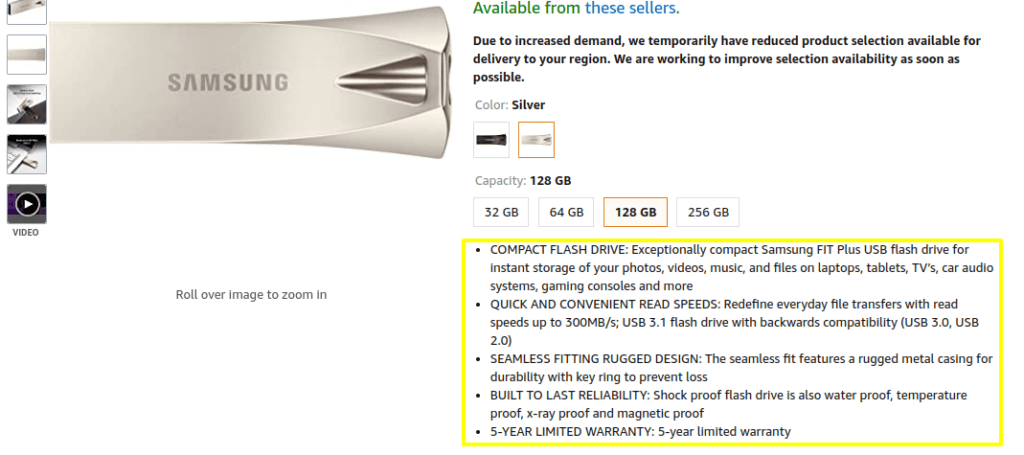 Depending on what types of products you sell, bullet points or subheadings may be useful for breaking up key details into readable chunks.
2. Include Calls to Action (CTAs)
A CTA prompts site visitors to act. You'll find examples on e-commerce pages that feature a Buy Now or Add to Cart button:

CTAs for product pages are important because they guide customers toward making a purchase. Not only that, but 90 percent of visitors who read your page titles will also read your CTA copy, which underlines their importance.
For optimizing your CTAs, consider the following tips:
Apply text on your buttons that compels users to act, such as "Try Our Free Demo" or "Buy Now."
Experiment with different color choices for your buttons. Choose one that matches your site's design but still stands out.
Use large and legible text. It should be big enough to read and capture users' attention right away.
Create a sense of urgency to improve click-through rates. You could try: "Sign up today and get 30% off!"
Place buttons above the fold so visitors can see them without having to scroll down.
Beyond e-commerce, you can also craft CTAs to encourage shoppers to sign up for your email newsletter, or even to prompt potential partners to sign up for your affiliate program.
3. Feature Excellent Photographs
High-quality product images are key to accurately depicting the items you're selling. Customers and affiliates should be able to clearly see details, such as stitching, up close. Great photos replicate the experience of in-person shopping: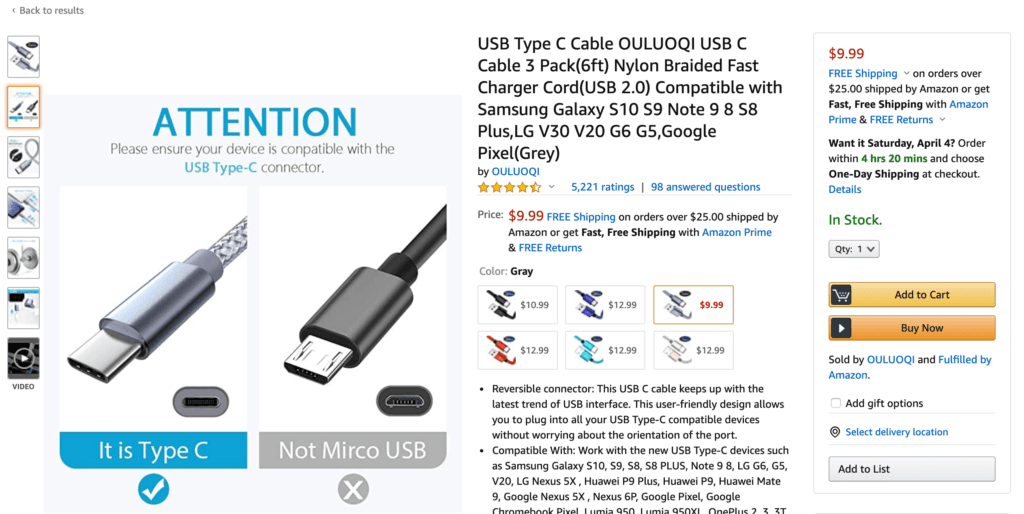 Photos are also important because they're often the first thing people pay attention to when a page loads. When shopping, people want to be assured your product matches what they're looking for. Assessing the item visually is a key step in that process.
In fact, shoppers cite product photography as the number one thing they want more of from online brands. Delivering on this front could help you stand out from your competition.
There are a number of factors that contribute to creating excellent product photographs, such as:
Using a consumer DSLR camera or modern smartphone
Showcasing multiple angles
Using a white background
Saving your images in the ideal dimensions specified by your WordPress theme
In some cases, it may be worth your while to hire a professional product photographer to create your store's images.
4. Ensure Your Pages Load Quickly
According to Google's mobile page speed study, a site's bounce rate increases every second it takes for a page to load. The same principle also applies to desktop versions of websites. Additionally, 47 percent of online shoppers expect webpages to load in two seconds or less.
Optimizing the performance of your product pages is therefore key to maximizing conversions and keeping your affiliates satisfied. There are a number of steps you can take to improve your site's loading times, including:
Compressing your image files
Minifying your site's code
Implementing browser caching
Employing a Content Delivery Network (CDN)
Removing unused WordPress plugins and themes
Platforms such as Google PageSpeed Insights and Pingdom Tools can test your current loading times to provide a baseline to work from.
Conclusion
Creating engaging product pages for your brand is not an intuitive process for most website owners. There are many aspects to consider and experiment with, which can make the process feel overwhelming.
In this post, we covered four ways you can create quality product pages to help your affiliate program succeed:
Use informative and clear descriptions on each page.
Include compelling CTAs to boost conversions.
Feature excellent photographs to showcase your products.
Ensure that your pages load quickly to reduce bounce rates and increase sales.
Do you have any questions about product pages and how they relate to your affiliate program? Let us know in the comments section below!
If you liked this post, be sure to follow us on Twitter, Facebook, and LinkedIn! And don't forget to subscribe in the box below.