Setting up an affiliate marketing program can be one of the most inexpensive and easiest ways to promote your products. However, starting your program from scratch can be challenging.
Fortunately, structuring an affiliate program doesn't have to be overwhelming. By setting clear goals, researching your audience, and establishing guidelines, you can get your program off the ground in no time.
In this post, we'll define what affiliate marketing is and then walk you through the steps of structuring your own program. Let's get started!
What an Affiliate Marketing Program is (and Why You Should Consider Starting One)
In an affiliate marketing program, third parties will promote your products or services. In exchange for advertising your business, the marketers receive commission payouts on any sales they make.
There are various benefits to running an affiliate marketing program. For example, working with affiliates enables you to:
Expand your reach: You can expose your business to new customers in your industry through marketers' audiences.
Increase brand awareness: Affiliate marketers give consumers information about your products to help them make informed decisions.
Acquire new customers quickly and cheaply: There are no upfront costs with starting your own affiliate marketing program, so you can recruit as many advertisers as you want.
Furthermore, it's straightforward to set up an affiliate program with our Easy Affiliate plugin: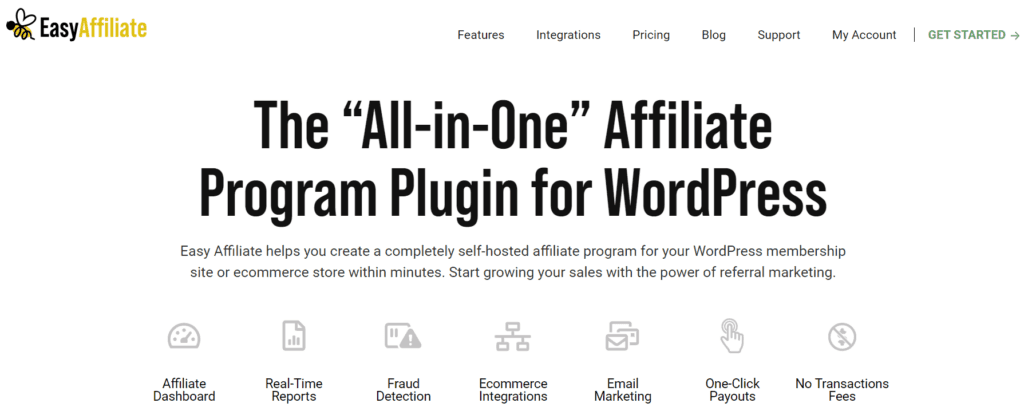 Our WordPress tool makes it simple to design a custom program for your business. And you can manage all your reports and payouts from a single affiliate dashboard.
How to Structure an Affiliate Marketing Program (In 5 Steps)
If you're ready to start an affiliate marketing program, we recommend spending time on structuring it correctly. Here are some crucial steps to consider!
Step 1: Set Clear Goals
The first step in creating any successful marketing campaign is setting clear goals. Without a clear direction, you won't know if your affiliate marketing program is working or needs adjustments.
When choosing your objectives, consider what you hope to achieve with the program. You might want to focus on any of these outcomes:
Increasing brand awareness
Recruiting new affiliates
Once you know what you want to achieve, create specific goals that will help you reach those objectives. Breaking down your aims into smaller steps can help you achieve them without feeling overwhelmed or discouraged.
You might consider using the SMART goal method: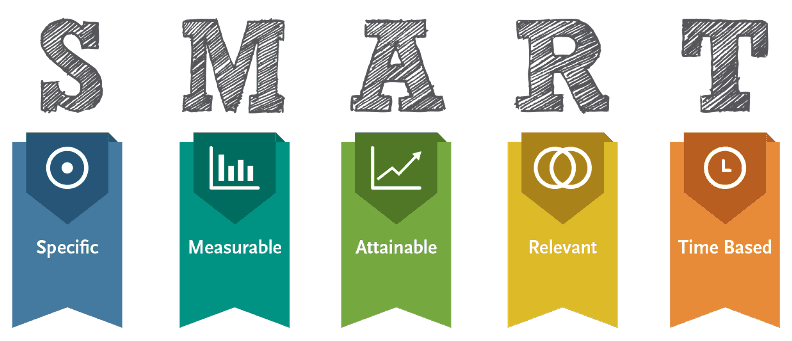 For instance, suppose you want to increase brand awareness. You could ask your affiliates to mention your products in their blog posts or social media updates five times per month. This gives you a concrete outcome that's easy to measure.
Step 2: Identify Your Target Audience
Once you know your goals, it's time to identify the audience that will help you achieve those objectives. In other words, who is most likely to be interested in your products or services?
Identifying your target audience is an essential step when structuring your affiliate program. You'll want to partner with influencers who already cater to your ideal customers.
You can start by building a target audience profile. During this process, you'll need to identify your existing customer demographics.
A tool such as Google Analytics can show you the types of users who frequent your site: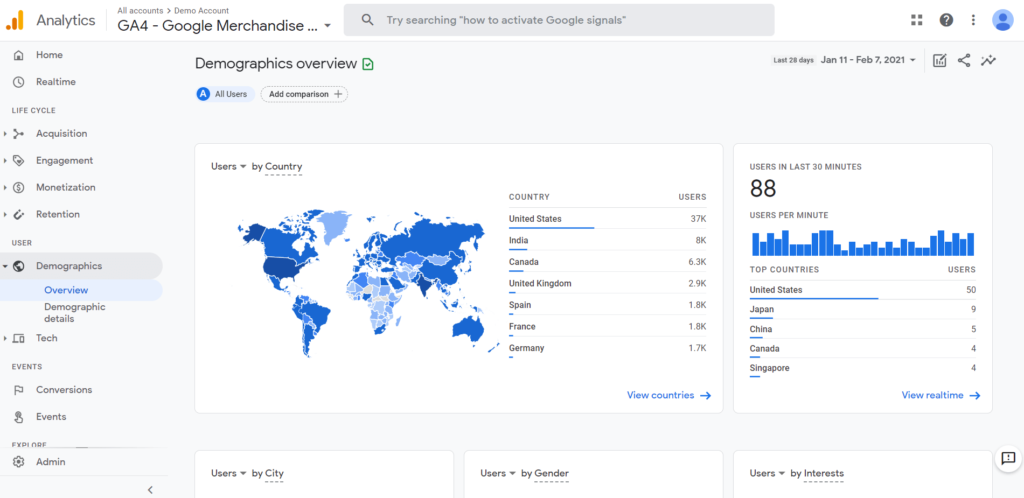 Google Analytics gives you valuable, drilled-down data on things like the age, location, typical device, and gender of your average customers.
You can also conduct surveys on social media platforms such as Facebook and Twitter. Then, your data can provide insight into how best to match affiliates with your program.
Step 3: Choose Your Products
It's now time to choose the items to include in your affiliate marketing program. You'll need to select products from your ecommerce catalog and add them to your affiliate dashboard.
This process can be tricky because you might overwhelm affiliates with too many choices. However, you also don't want them to feel like they continuously sell the same products to their audiences.
The best way to approach this is by creating a product mix that offers various options for both customers and affiliates.
For example, if you sell clothes, consider including tops, bottoms, dresses, and accessories in your program. This selection will give affiliates plenty of choices. It will also give customers more variety when they browse your store.
Step 4: Set Up Your Commission Levels
Next, you'll need to set commission rates for your marketers. The basic option is to offer a set percentage on any successful conversions: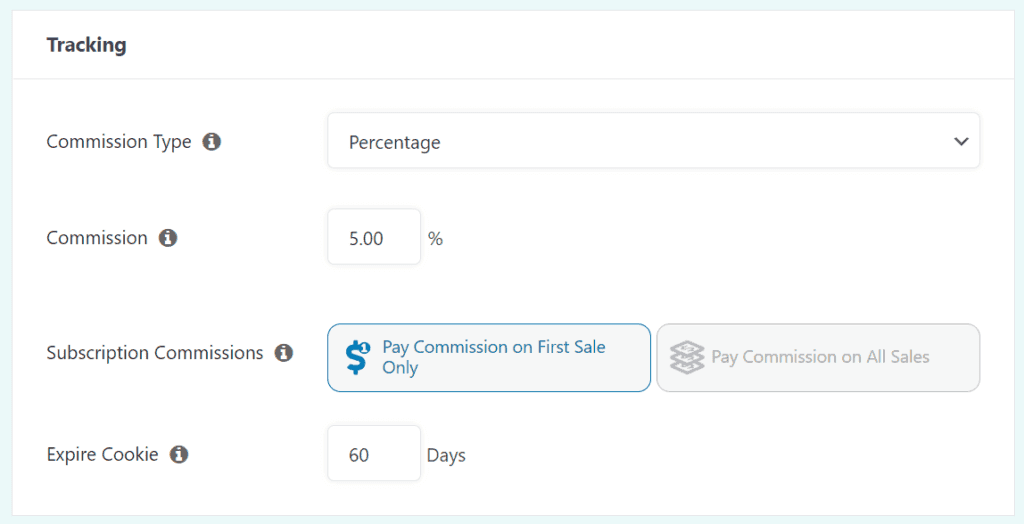 You'll want to strike a good balance with your commissions. If the payout is too low, your marketers won't feel motivated. However, if you pay too much, you might struggle to turn a profit.
Alternatively, you might consider using tiered commission levels. These tiers include different payout levels dependent on achievements: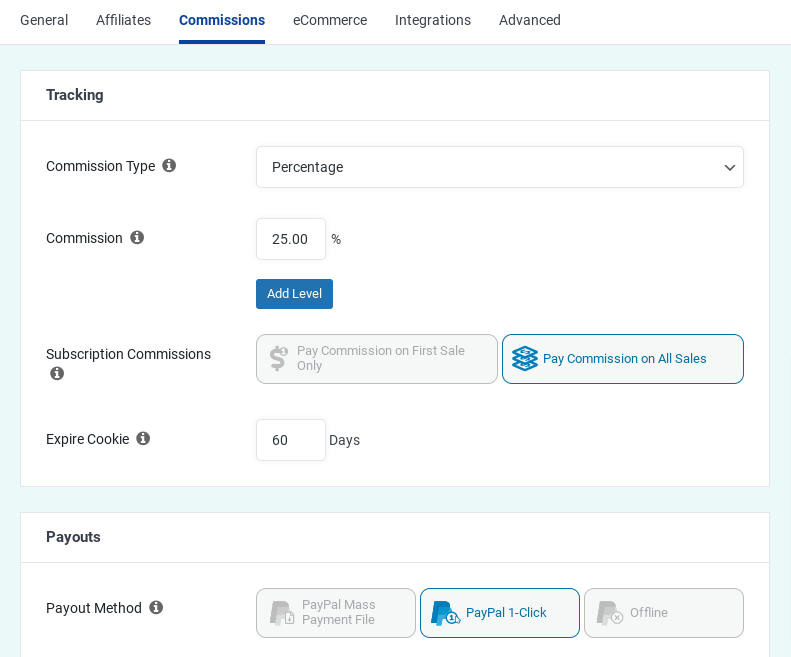 For example, an affiliate might receive a higher rate on the third sale they make each month. You can also offer bonuses once marketers exceed sales goals.
Such incentives provide extra motivation to sign up. They can also attract high-quality affiliates who can generate bigger sales volumes without much guidance.
Using our Easy Affiliate plugin, navigate to Easy Affiliate > Settings > Commissions. You can then set up your payout tiers under the Tracking heading. Here, you'll also select your payout methods.
Step 5: Recruit Your Team
The final step in structuring your affiliate marketing program is recruiting influencers. This process is essential because your promoters can make or break your program.
When scouting for potential affiliates, look for those who have healthy social media followings and loyal audiences. Influencer marketing is often effective because these marketers typically have active followers.
You can start by scouring Instagram for hashtags related to your business. This method can identify prominent influencers in your niche: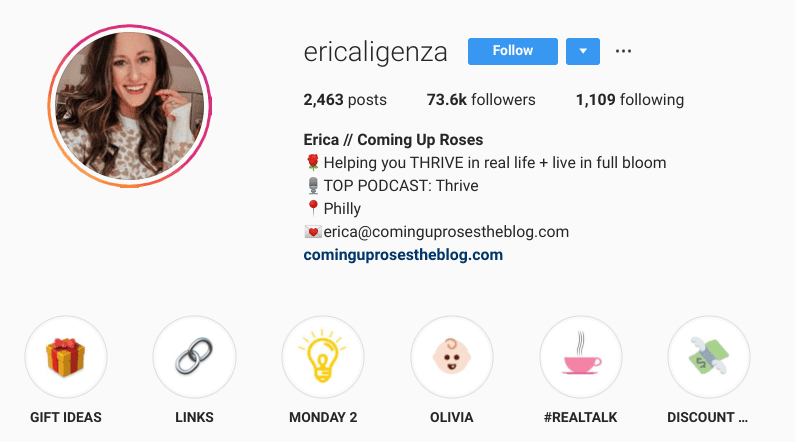 Alternatively, you can reach out to bloggers who may not necessarily be active on social media but have successful blogs. You can identify authoritative websites by searching for keywords on Google or using a tool such as Semrush.
BuzzSumo is another excellent tool for influencer research. The platform has a tool specifically designed to help you hunt down and reach out to influencers in your niche.
Conclusion
Starting an affiliate marketing program can help you reach new audiences and increase conversions. Furthermore, structuring the program doesn't have to be overwhelming.
To recap, these are five steps to follow when structuring your affiliate marketing program:
Set clear goals.
Identify your target audience.
Choose your products.
Set up your commission levels.
Recruit your team.
Do you have any questions about creating a structure for your affiliate marketing program? Let us know in the comments section below!
If you liked this article, follow us on Twitter, Facebook, Pinterest, and LinkedIn. And don't forget to subscribe to our newsletter 🐝