With low entry costs and a potentially lucrative return on investment (ROI), affiliate marketing remains an attractive revenue stream for publishers looking to grow their audiences and monetize their content channels. Still, success hinges on finding profitable niches.
There are several established areas that remain profitable. Tuning into the consumer mindset is the key to identifying them. Where there are problems, worries, or desires, demand will follow. Brands meet those demands with valuable solutions, and content creators like yourself help bring these two parties together.
In this article, we'll explore some of the most profitable niches for affiliate marketing in 2022. Each of these specialties has emerging sub-categories with plenty of opportunity for growth. Let's dive right in!
1. Lifestyle and Wellness
The global health and wellness market value was over $4 trillion in 2019 and is estimated to reach $6 trillion by 2025. People want to live longer, healthier, more fulfilling lives. And they're spending money to do so.
This category includes diet and nutrition, exercise products and services, skincare, supplements, personal trainers, and more.
Coming off a year consumed by global health concern, the wellness niche is front of mind for many consumers. The impact of COVID-19 can't be overstated.
It's changed the way we live, work, play, and relate with one another. This impact plays out differently within demographic groups, so do your research when considering opportunities to connect with your audience.
Health and wellness concerns tend to be age-specific as well. Gender also may play a role, and many products target specific demographics. Focus your content on an audience with a specific health and wellness concern or set of desires, and help to educate them and provide solutions.
Finally, stay up-to-date with wellness industry news, as fresh information will continue to shape public opinion and behavior. Be ready to adapt to evolving concerns and lifestyle changes with relevant, timely content.
2. Technology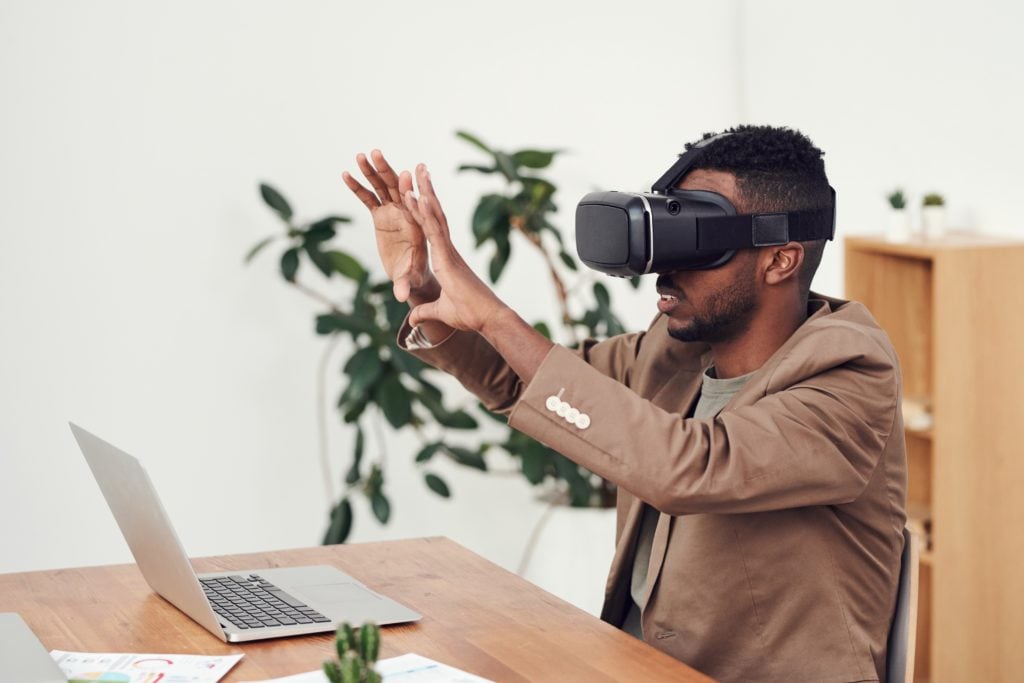 Technology simplifies life and work, delivers entertainment, and helps us share our lives and opinions more easily. The digital transformation is driving a $500 billion software industry.
Digital entertainment revenue worldwide dipped to $2 trillion due to the global recession. However, it looks to grow in the coming years, approaching $2.5 trillion by 2024.
Products related to this affiliate marketing niche include digital streaming, digital downloads, video games, business software, mobile technologies, and more.
COVID-19 has also impacted this sector. More people are staying home, consuming digital media, and using technology for remote work. Sickness and layoffs have led to a smaller workforce with diminished physical product outputs, so industries that can are leveraging digital alternatives to meet demands.
To get started in this niche, it's helpful to understand how your audience interacts with technology. Are they early adopters of cutting-edge tech, eager to try new things? Or are they late adopters who need step-by-step guides, explainers, and plenty of reassurance upfront?
Also, consider evolving remote work trends. Look for opportunities to help people stay connected, stay organized, and work efficiently from a home office. Educate your audience and match them with products and services they'll find useful.
3. Personal Finance
This segment specializes in delivering financial services to consumers, especially in competition with traditional banking. It's expected to grow at a 20% compound annual growth rate over the next five years, reaching over $300 billion by 2025. Globally, affiliate marketing in the financial technology sector had an estimated value of $12 billion in 2019.
People want more options on how to access, grow, and share their money. This niche includes e-invoicing services, investments, cryptocurrencies, banking innovations, peer-to-peer (P2P) payments, data security, and other such services.
Financial technology companies have seen the light when it comes to affiliate marketing. Nearly every segment is utilizing this approach to expand market reach, with some investing heavily in their partnerships.
Consumers enjoy the convenience, ease, and options afforded by advancing financial technologies, and that trend looks to continue. If you're considering this niche, make sure to consider how age and income level may dictate which products and services are best suited to your audience.
Also, bear in mind that people want to be sure financial products and services are safe and simple to use. Plus, the personal desire for financial security and growth is innately strong.
A successful affiliate marketer will understand and address these desires and the fears that accompany them. Your content can educate consumers, giving them the tools they need to make smart financial decisions.
4. Pet Care
Annual spending on pets in the U.S. is approaching $100 billion, and consumer preference for shopping for pet products online is predicted to grow by 9%. This industry includes specialty pet foods, grooming products, pet clothing, therapy pets, service dogs, and more.
With more people working from home, the pet care sector has evolved. Almost 20 percent of Americans reported spending more than usual this year on their pets, and a greater percentage (about one-third of those surveyed) have considered adopting or fostering new pets.
A study on Common Thread Collective provides keen insight for marketers in this niche. Online shopping benefits pet owners in four key areas:
Convenience. Ensure the buying experience is simple and convenient.
Information and choice. Provide ample product information. Use explainer videos or infographics to demonstrate quality, benefits, or statistics. If possible, provide alternatives to give buyers choice.
Comparison Tools. Present product information in a way that sets it apart. Arm your customers with key benefits so they can easily see your item's value when they comparison shop.
Relationships. People love and care for their pets. Share pet videos, photos, and funny or heartwarming stories to build a community on social media. Check into coupons to encourage customer loyalty.
Hone in on these preferences to stand out in this niche.
Conclusion
Affiliate marketing continues to grow as a monetization strategy for content creators. Choosing the right profitable niches is one of the most important decisions you'll make as you get started.
By staying tuned in to consumer concerns and desires and creating relevant content, you'll be able to offer your audience quality products they'll find valuable.
In this article, we shared several of the most profitable niches for affiliate marketers in 2022:
Lifestyle and wellness products help people live longer, healthier, more fulfilling lives.
Technology and digital services only increase in relevance with remote work and new developments.
Personal finance innovations help people access, grow, and share their money.
Pet care encompasses a nearly $100 billion industry of animal-related products and services.
What other affiliate marketing niches do you think look profitable for 2022? Let us know in the comments section below!
Don't have Easy Affiliate yet? Get started here.
If you liked this article, follow us on Twitter, Facebook, Pinterest, and LinkedIn. And don't forget to subscribe to our newsletter!