If you run an affiliate program, chances are you're familiar with third-party cookies. These pieces of code enable you to track successful conversions and provide personalized content. However, with news of browsers phasing out third-party cookies, you might be unsure of your next steps.
Fortunately, there are a few solutions to keep your affiliate program relevant – Easy Affiliate being one of them. First, affiliate programs built on our plugin use first-party, not third-party cookies. And first-party cookies are not under fire.
Second, Easy Affiliate's customizable, affiliate-friendly features will make it much easier for affiliates to adapt to the future, and make your affiliate program an attractive option.
By making a plan to actively adapt to the new web standards, you can seamlessly transition to affiliate tracking in the cookieless future.
In this article, we'll cover why third-party cookies are being phased out and how that might affect your affiliate program. Then, we'll provide three tips to help you adjust to a cookieless landscape. Let's get started!
The Cause and Effect of a Cookieless Future
Cookies are files that contain small pieces of data. Third-party cookies in particular are used by brands to track visitor behavior across multiple websites. This information can then be used to generate more targeted content.
Third-party cookies are used frequently in affiliate marketing. Typically, you provide your partners with a unique link. The affiliate marketer then promotes the URL, and a cookie enables you to trace their conversions back to them. This can help build your customer profiles and pay your partners fairly.
However, some developers have concerns about user privacy. As a result, Chrome, Firefox, and Safari have all decided to eliminate third-party cookies. These browsers represent a combined 86.89% of the market share. That means there's no realistic way to continue using this form of tracking.
Given how useful third-party cookies have been to affiliate programs, it can be hard to imagine a future without them. Their absence will mean less effective tracking and less personalized content – UNLESS you go in prepared.
How to Handle Affiliate Tracking in the Cookieless Future (3 Key Tips)
This dramatic technological shift will undoubtedly present challenges. But there are things you can do to survive and even thrive through the change.
1. Assess Your Current State
You may still have the opportunity to use third-party cookies for a little while longer. However, their time is limited. Consider preparing for a new tracking system by examining your current infrastructure.
Third-party cookies are likely most prominent in your program as a way to track conversions. However, you may want to assess where else they play a big role. This can help you transition with a more holistic view of your needs.
For example, you may be using third-party cookies to learn more about what other sites your visitors use. You might be losing a lot of valuable demographic data. If you're aware of this ahead of time, you can prepare by finding other ways to personalize the user experience with other online marketing strategies.
Alternatively, more traditional methods of purchase tracking may suit your needs in the meantime. You might consider using unique referral codes, as demonstrated here by influencer Lindsay Silberman: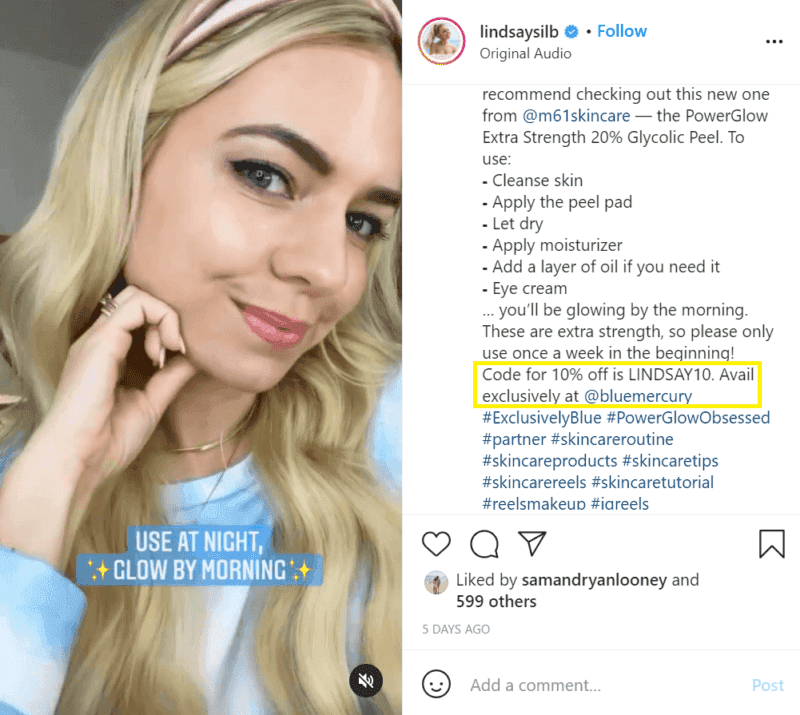 For example, if you run a membership site using our sister plugin, MemberPress, and use Easy Affiliate to manage your site's affiliate program, you can set up custom referral codes easily. Just add a new unique code in the Coupon settings in MemberPress, and assign that code to an affiliate.

Also, once you have an idea of your current cookie use, you may want to communicate that information with your affiliates. Many of them are likely also wondering what their marketing will look like going forward. Good communication is a simple way to keep your affiliates happy.
2. Level Up Your Data Literacy
The shift to a cookieless future might be a little rough. Solutions will surely emerge, but that doesn't mean they'll be perfected. Consider putting more resources into finding the best use for your less specific data. An example of this is Google Analytics: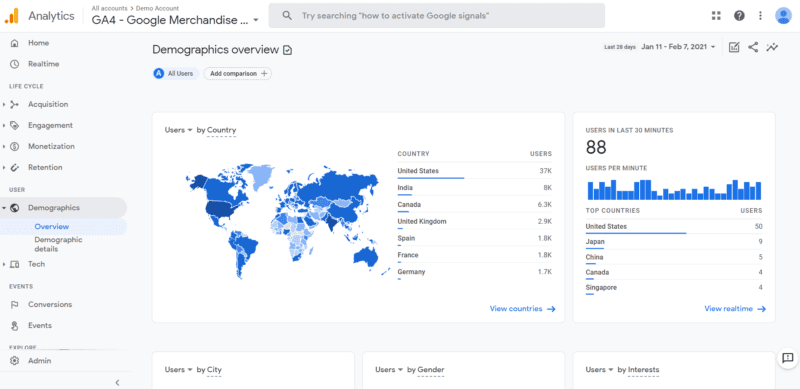 Google Analytics has previously relied on cookies. However, they shifted away from that model in October of 2020. Therefore, you've probably already been working on cookieless data for a few months.
Easy Affiliate can help improve your data understanding through comprehensive reporting. These reports help you monitor your affiliates' success and get an idea of your most lucrative partners.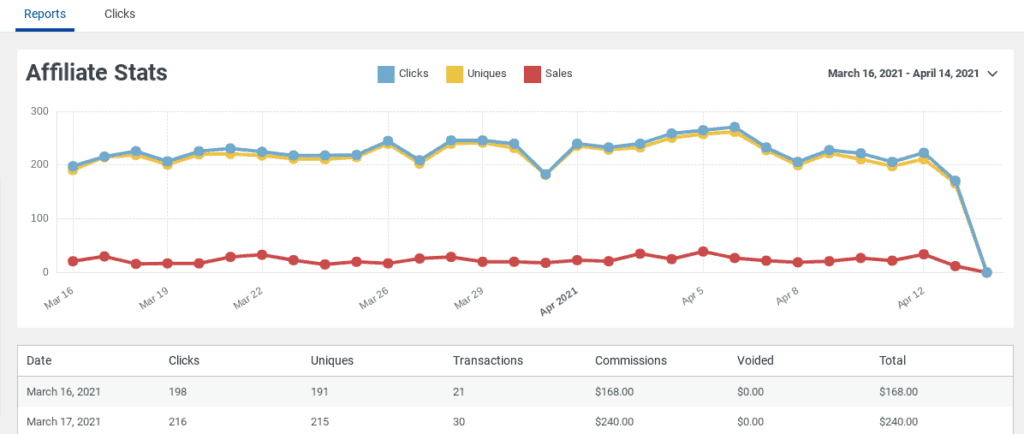 Easy Affiliate also offers granular commission control. As the phasing out of cookies could lead to less specific customer knowledge, you might want to use this feature to test out affiliates in a niche you don't have much data in.

Additionally, you might also want to take steps to improve your search engine optimization (SEO). SEO can help you rank higher for organic searches. While this might be a less targeted data approach, it can contribute to your overall traffic and boost visibility.
3. Keep an Eye on Emerging Trends
Third-party cookies may seem like a necessity now, but they will almost surely be replaced in due time. The phase-out process presents a valuable opportunity for new strategies to develop. As such, you might want to pay attention to any popular choices.
They don't have to be brand-new, either. One technique you might want to consider is server-to-server tracking. This process works similarly to cookies with the exception that data is stored directly on your server. No third-party cookies are involved, making it an attractive substitute.
You might also want to look to trends outside of affiliate links specifically. You can consider first-party cookies as an example. First-party cookies exist within a single website to improve the user experience. You could use them to provide personalized content within your own page.
Given the third-party cookieless future, these technologies may become more sophisticated and widely used. We recommend following industry news to see how this aspect of affiliate programs is progressing. This will help both you and your affiliates prepare for any future developments.
Conclusion
If the thought of a cookieless future leaves you worried for your affiliate program, you're not alone. The prospect of adapting to a different system can be daunting. Nevertheless, understanding your current needs can help you embrace new strategies with grace.
In this article, we covered three tips to help you transition away from third-party cookies:
Take stock of your current performance.
Investigate ways to take advantage of other types of data, such as through a plugin like Easy Affiliate.
Keep up with developments in the industry.
Do you have any questions about adapting your affiliate program to new tracking technologies? Let us know in the comments section below!
If you liked this article, follow us on Twitter, Facebook, and LinkedIn. And don't forget to subscribe in the box below!