When it comes to social media marketing, Facebook is a perfect place to start. The platform offers a wide range of options that are unmatched by other social sites. However, many marketers continue to make the same mistakes – rendering their ads next to useless.
Facebook also host a huge amount of photos that are publicly posted. These photos are used by companies to market their products. Your Facebook photos in an album are a great way to utilize for exposure.
Fortunately, learning the context of those mistakes also means that you'll understand how to avoid them. You can then focus your efforts on a more effective Facebook marketing strategy, driving traffic to your site and raising brand visibility as a result.

In this post, we'll explore three of the most commonly-made Facebook marketing mistakes. We'll also explain how you can keep from making them yourself. Let's get started!
Why Facebook Is a Powerful Marketing Tool
At this point, it's fair to assume that most businesses will implement a social media marketing strategy at some point in their journeys. Social media is an excellent way to boost brand awareness, drive traffic, and increase sales. However, not all platforms are created equal.

As a platform widely-renowned for its advertising capabilities, Facebook is often regarded as 'top of the game' for marketing purposes. In fact, 93% of marketers use Facebook advertising regularly – and for good reason.

To see why that is, you only have to consider the sheer reach of the platform. Facebook boasts 1.37 billion daily and 2.07 billion monthly active users, and 68% of Americans visit the site regularly. In contrast, only 35% frequently access Instagram. In short, there's a huge market of potential customers out there.

This social channel also offers a range of effective promotional tools. From paid ads to advanced targeting functionality, there's no denying that Facebook is one of the best ways to reach your desired audience. However, such a wide variety of options can also mean that mistakes are pretty common.
3 Facebook Marketing Mistakes You Might Be Making
Being able to identify common Facebook marketing errors is important, as it's the first step towards understanding the best ways to avoid them. With that in mind, here are three of the easiest mistakes to make (which are just as easy to avoid).
1. Failing to Correctly Target Your Ads
One of the elements that truly sets Facebook apart from other social media sites is its unique targeting options. Targeting is essential to marketing success, as it helps you reach your desired audience.
Despite this, many marketers continue to underutilize the available features. They will often target the wrong audience, or an audience that's too broad. Whatever the context of the mistake, this is a sure way to waste any investment you've put into your Facebook marketing. It's also unlikely to deliver any real results.

Instead, you'll want to make sure you're targeting a carefully-chosen audience. A particularly effective tool for doing that is the Facebook Pixel: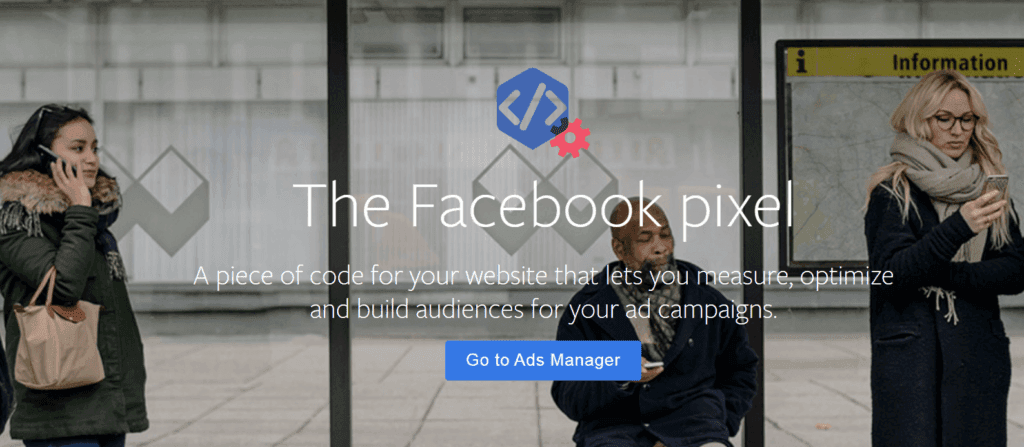 This is an advanced tracking pixel that will make targeting your ideal market much easier (and more effective). By using this feature, you can set up custom audiences, re-market your content to past customers, and even set up 'lookalike audiences' to reach new groups who are unaware of your brand.
The Facebook Pixel will also help you track how well your ads are actually performing. This means you can focus your efforts on key areas, rather than overinvesting in the wrong campaigns. Setting up the Facebook Pixel is easier than you might expect – especially since Facebook offers several informative guides to help you get started.
2. Overlooking the Importance of Short Video Content
Video content is incredibly popular with online shoppers. Merely mentioning the word 'video' in an email's subject line improves its Click-Through Rate (CTR) by 13%, and 5 million people in the U.S. watch online videos every day.

This popularity also spills over to Facebook. Research by Promo revealed that 71% of consumers find Facebook video ads highly relevant to their browsing interests. Put simply, your target market is likely to find more value in visual content, so it's essential to include it where possible.

For maximum results, try to keep your videos short and snappy – those that are around 2 minutes long get the most engagement. You should also try to place the most important information at the beginning of the video, as this grabs your audience's attention much faster.

A great example of a brand that does this well is Red Bull. Its Facebook page is full of engaging sports-focused video content, including plenty of concise, attention-grabbing videos: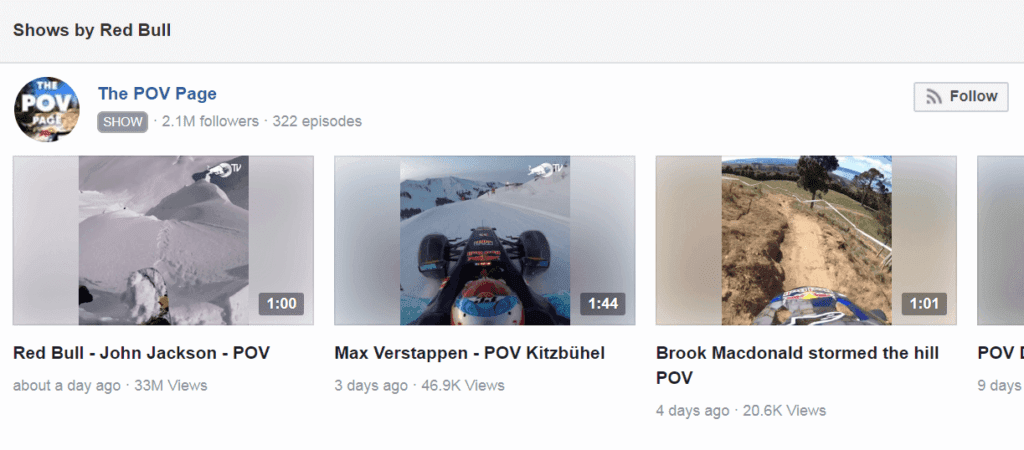 This brand also posts more educational video content, such as how-to guides. Offering a similar range on your own channel is an excellent way to serve a diverse audience.
3. Lacking a Clear Value Proposition
Although Facebook ads are relatively small, they still need to have a true 'value proposition'. This is a fancy way of stating the promise you wish to make to your customer, and the things they will get out of purchasing from your business.

In other words, your Facebook content should illustrate how your business is better than the competition, and why people should pay attention. To ensure that each ad has a strong value proposition, keep the following considerations in mind:

Clearly communicate the benefits a customer will get from buying your product or service. Let's say you run an online bakery, for example. Your ads can demonstrate the quality of your products, and include snippets of customer reviews. This will help to reassure new audience members that their investment will be worth it.
Make this element of your content clear, and straight to the point.
Avoid using cliché buzzwords or sales jargon. Skipping the 'hard sell' is also highly recommended – no one likes a pushy business.
You should also identify why your business is more valuable than your competitors', and the benefits a customer will receive from being loyal to your brand specifically.

The ads put out by online learning site Skillshare are a great example of value proposition done well: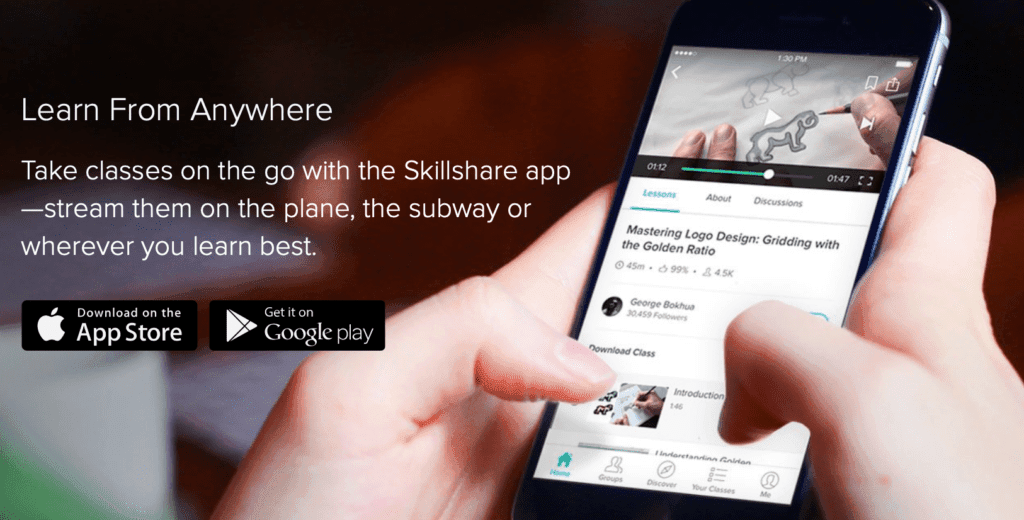 This brand's tagline reads 'Learn From Anywhere' – a message that clearly demonstrates what it has to offer, and why it is a valuable option.
Conclusion
When it comes to providing ways for you to promote your content, Facebook is well and truly ahead of the game. However, it can still be easy to make mistakes. Learning to avoid them will ensure that any investment you make is worth it, and that you can deliver excellent results.

In this post, we highlighted some of the Facebook marketing mistakes people commonly make, and the simple ways they can be rectified:

Carefully target your ads to those who are most likely to be interested in them
Produce media-rich content that captures your audience's attention.
Make your value proposition as clear as possible to your customers.
Do you have any further questions about marketing on Facebook? Let us know in the comments section below!
If you liked this post, be sure to follow us on Twitter, Facebook, and LinkedIn! And don't forget to subscribe in the box below.