Recruiting affiliates can be a challenge. It's not always easy knowing how to reach out and find potential representatives for your brand. However, affiliates are a vital part of your affiliate program's success.
Fortunately, you can leverage LinkedIn to find marketers who can help promote your business. By taking advantage of LinkedIn's professional online atmosphere, you can start to build a network of potential affiliates for your business.
In this post, we'll introduce LinkedIn and discuss why it makes such a good platform for finding affiliates. Then, we'll discuss 5 strategies you can implement to start recruiting representatives and grow your affiliate program today. Let's jump right in!
Why LinkedIn is a Great Affiliate Recruitment Platform
LinkedIn is primarily used for business networking opportunities. It's the world's largest professional network, with over 830 million users worldwide in over 200 countries.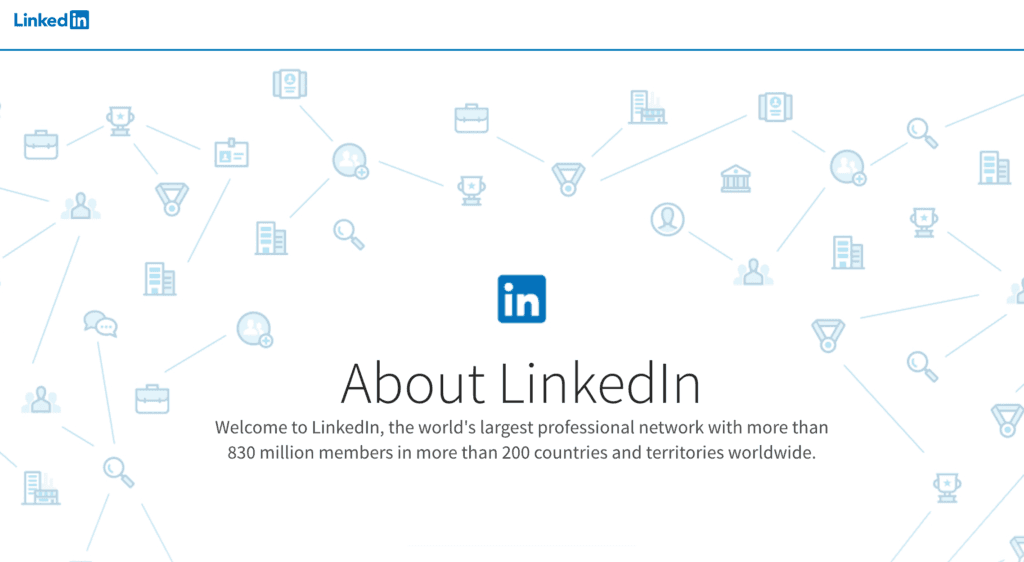 LinkedIn is an excellent place to network. For example, in 2020, the platform saw a 55% increase in conversations between connections. Therefore, opportunities to interact with like-minded people on LinkedIn can go beyond face-to-face interactions.
You can benefit from LinkedIn's networking potential by connecting with friends, family, coworkers, and even complete strangers. Networking on LinkedIn helps you connect with your inner circle while also casting a much wider net to attract other professionals in your niche.
LinkedIn has many different features that make it a great place for finding affiliates. Forums, groups, and search capacities make this platform ideal for discovering people interested in your line of business.
Plus, once you've found LinkedIn affiliates, it's easy to manage your program with our plugin. Easy Affiliate helps you create a program for your small business or ecommerce shop within minutes.
Using the power of both LinkedIn and Easy Affiliate, you have the potential to grow your affiliate program. Let's find out how!
How to Find Affiliates on Linkedin (5 Tips)
There are many ways to leverage LinkedIn to find marketers for your affiliate program. We've rounded up 5 ways you can use this platform to grow your partnerships.
1. Establish Your Business Page
Before you start searching for affiliates, it's best practice to create a LinkedIn page for your business. We recommend adding a profile picture, logo, and all necessary information about the products or services you sell:
An established LinkedIn page for your business will be the foundation of your affiliate program. Any potential affiliates who see your page will immediately understand what your company is about.
From here, you can start to market your business by using LinkedIn advertising strategies such as content creation, advertising, and analytics tools. All of these approaches will help gain your page more traction, which will, in turn, bring you more customers and potential affiliates.
2. Invite Existing Customers
No one can promote your business better than customers who already love your products or services. Existing customers are your best advocates because they can vouch for your company without needing to be convinced.
The best place to start is your LinkedIn page's list of followers:
You can contact followers via direct messages to ask if they'd be interested in becoming affiliates for your business. This connection method is more credible than cold contact because people who follow your page already know who you are. They might have even bought your products already, making them excellent candidates for your business partners.
3. Reach Out to Others in Your Industry
Partnering with industry professionals and influencers within your niche is an excellent way to find affiliates. Although reaching out to someone you don't know can be intimidating.
Having an established business page can help solidify your credibility; therefore, increasing your chances of getting a response.
The best way of finding people in your industry is to use the search bar. Let's say you sell baby products. You could type in a keyword, such as "family blogger":
Here you can see which profiles come up and reach out to people who seem like a good fit for your affiliate program. However, in some cases, you might need to upgrade your account to contact more than a set limit of people.
4. Research and Join Groups in Your Niche
LinkedIn has many different options for groups and forums in various niches. One of the best ways to find affiliates on LinkedIn is to research and join groups in your area of expertise:
Once you join these groups, we recommend providing valuable content and engaging through comments. Instead of immediately reaching out to people in the group, establishing yourself as an expert in your field can gain you trust and authority.
Other members might click through to your business profile. Then you can see who has visited your page and reach out to potential affiliates.
5. Post Content Consistently
While you broaden your LinkedIn network, you'll want to ensure your profile stays active. You risk losing credibility and traction if you create a page and let it go quiet.
You can keep your page lively by posting content on a regular basis. You can publish blog posts, promotions, updates, and news about your affiliate program to gain readers:
EA LINKEDIN IMAGE
Aim to post at least a few times a week and do your best to reply to user comments and questions. You can then message people who engage with your content to ask if they'd like to be affiliates for your business.
Posting your content shows your followers that you are active. A consistent content stream can also build trust and let users know the latest news about your business.
Conclusion
Running an affiliate program is one of the best ways to grow your business. Fortunately, LinkedIn groups and promotion opportunities create an ideal environment for finding professionals who can represent your brand.
Here is a recap of 5 tips to help you find affiliates for your business on LinkedIn:
Create a page and promote your business.
Invite existing customers to join your affiliate program.
Contact people in your niche and partner with them.
Join groups and establish yourself as an authority by engaging with members.
Post blog posts, updates, and promotions to engage with your followers.
Do you have any questions about how to recruit affiliates on LinkedIn? Feel free to ask away in the comments section!
If you liked this article, follow us on Twitter, Facebook, Pinterest, and LinkedIn. And don't forget to subscribe in the box below!