Affiliate marketing has become a big business. By 2022, experts predict that spending in the industry will reach $8.2 billion. If you're interested in starting your own affiliate program, one of the first things you'll need to learn is how to create links for your partners.
Fortunately, the process can be quite simple. By using our Easy Affiliate plugin, you can create unique (URLs) without much effort.
In this article, we'll introduce you to affiliate links. Then, we'll take you through three steps to create personalized URLs for your marketing goals. Let's dive right in!
An Introduction to Affiliate Links
Affiliate marketers can be powerful partners. An affiliate is a professional who promotes your products to their specific audience. They often have their own dedicated following and can help you reach new people.
However, you'll need a way to track which purchases come from which promoters. This can get complicated without an efficient system in place. Fortunately, affiliate links solve that problem.
An affiliate link is a URL that's designed to track where conversions come from. Not only does this enable you to accurately pay your partners, but it can also help you analyze your marketing performance. Nevertheless, setting these up can seem daunting.
That's why we created Easy Affiliate. We've developed our plugin to help you manage your affiliate program and boost sales with ease.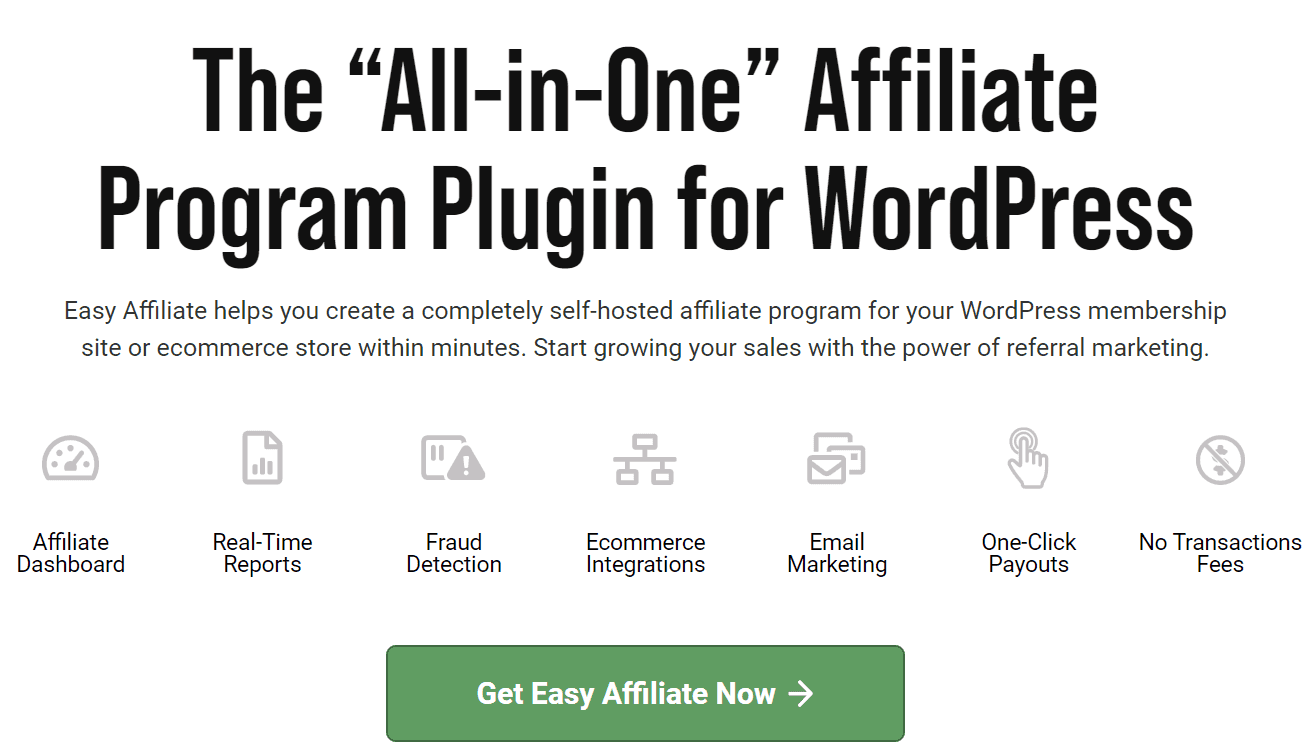 On top of advanced features like fraud detection and email marketing, you'll also get the most essential function: creating affiliate links.
We've made things simple so you can focus on getting your program up and running in no time.
How to Make an Affiliate Link with Easy Affiliate (In 3 Steps)
Don't worry if you don't know how to make an affiliate link yet. We'll take you through three easy steps to get the job done. However, you'll first need to install the Easy Affiliate plugin.
Once you're all set up, you can start creating affiliate links in a flash following these three easy steps.
Step 1: Create a New Campaign
For our first step, we'll set up a new campaign. In Easy Affiliate, campaigns help you organize your links.
For example, you might want to keep the URLs for different products separate. This can give you a better idea of what marketing techniques are most effective.
Furthermore, campaigns are versatile tools and can be used for everything from ecommerce pages to membership websites. While they aren't necessary, they're very helpful.
To create a new campaign, head to your WordPress dashboard. Navigate to Easy Affiliate > Creatives > Campaigns. From here, you'll have the option to Add New Campaign.
Start by naming your campaign. Then, create a slug that will be easy to understand. You also have the option of adding a description – this may be a helpful place to write notes.
However, keep in mind that your description may be visible to others, depending on your site's theme.
When you're all done, your new campaign should look something like this: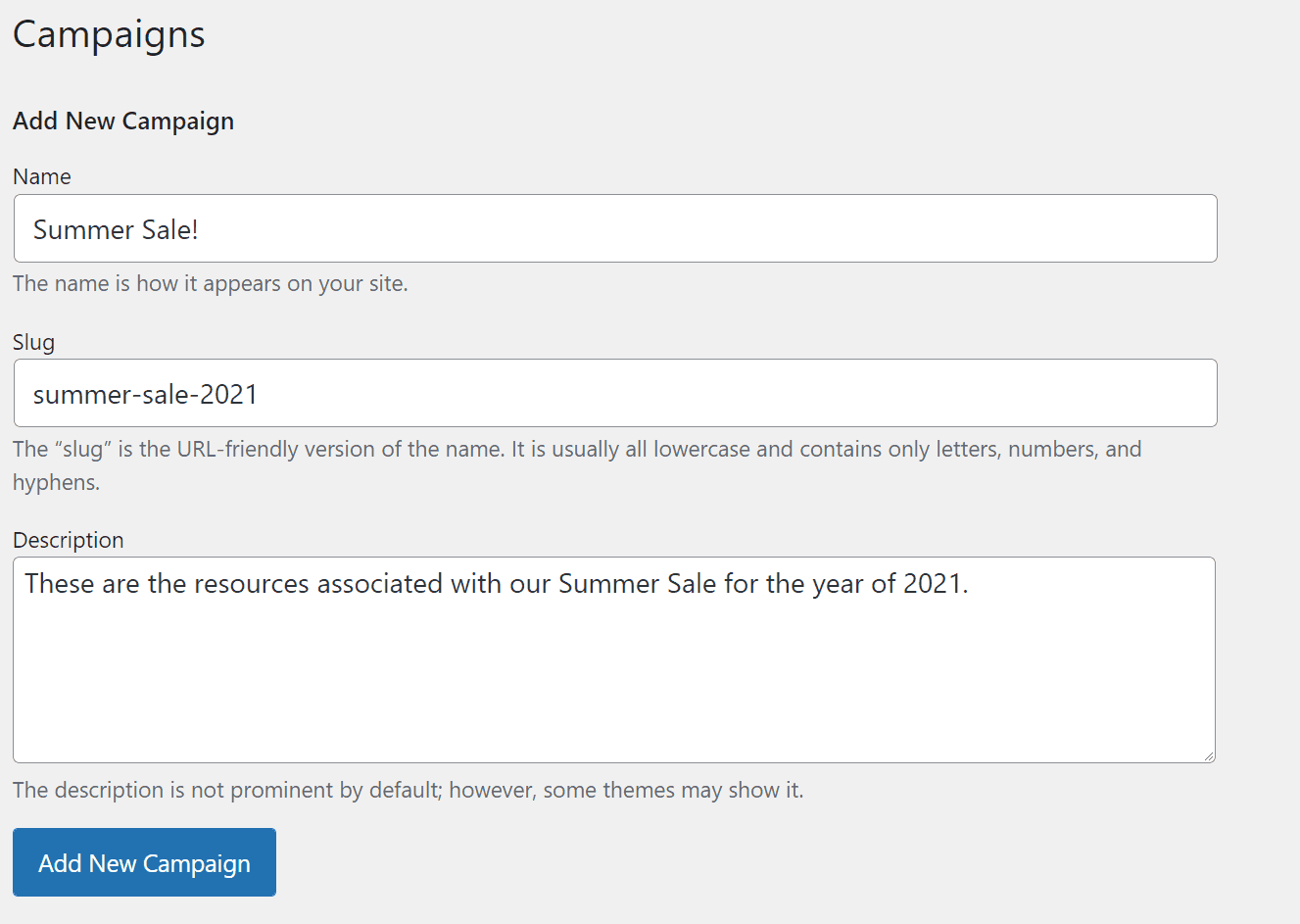 If everything looks correct, click on Add New Campaign. If you'd like to set up several campaigns, simply repeat this step.
Step 2: Design Your Affiliate Link
Next up, we'll create the affiliate link for your campaign. This will be the core of what your affiliate partners post on their sites. You can start by navigating to Easy Affiliate > Creatives > Creatives (Links & Banners).
Click on Add New at the top of the page. You'll then be redirected to a blank creation screen: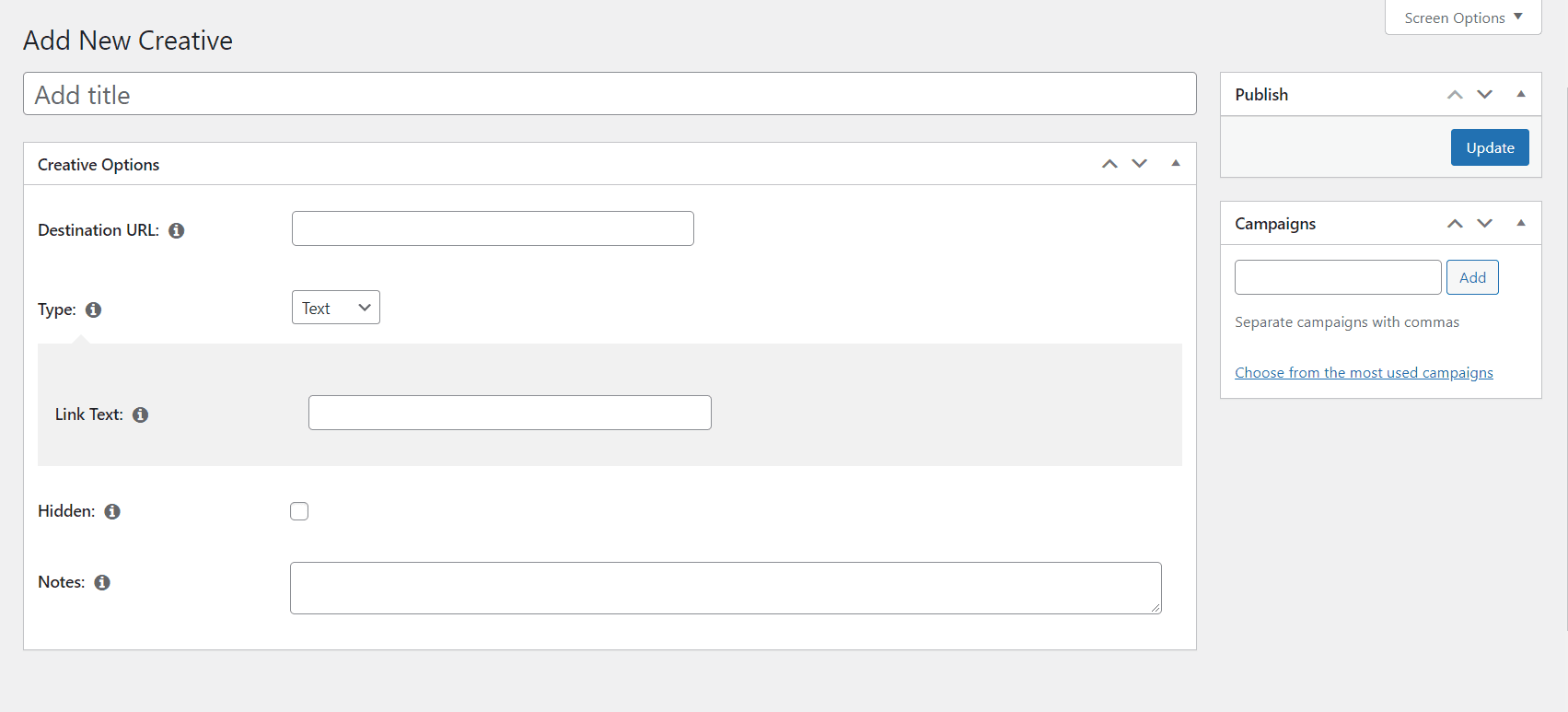 Give your new link a descriptive name. Next, grab the link for whatever page you'd like to send shoppers to.
We recommend that you make this a deep link to a specific product. This can help guide potential customers towards a purchase.
Then, you'll have to decide what type of resource to make. It can either be Text or Banner. Since this is a walkthrough for how to make an affiliate link, we'll be using text.
However, you might want to consider the banner option as well. This will give you the opportunity to upload a graphic along with the link.
Using banners can be a powerful way to add personality to your affiliate marketing. Additionally, it can help standardize your brand presence across the web.
Next, enter the text you'd like to appear with the URL in the Link Text field. You can also choose to keep this resource off your affiliates' dashboards by selecting Hidden. If you want to make it visible later, you can always come back and update this setting.
Finally, add any information you'd like to associate with the link under Notes. Your partners won't be able to see this text.
Step 3: Set Your Affiliates Up for Success
The process is almost complete. Your new affiliate link will be added to your partners' personal dashboards automatically unless you've decided to mark it as Hidden. While you might also want to contact them about it, it's not strictly necessary.
Moreover, you don't have to worry about personalizing the links for each individual partner. Easy Affiliate will automatically generate unique URLs based on the original. As such, you only need to create a given link once to equip your entire team.
PRO TIP
A slug is an important part of a URL that gives users information about the page on a website. For example, the slug for the main blog page on most websites is /blog/, while the contact page is /contact-us/ or something similar.
However, individual affiliate links are usually a bit long and complicated. This can be a challenge for your partners, even if you've recruited experienced influencers. And it can also make affiliate links appear suspicious to users.
Therefore, you might want to consider recommending the Pretty Links plugin to your affiliates.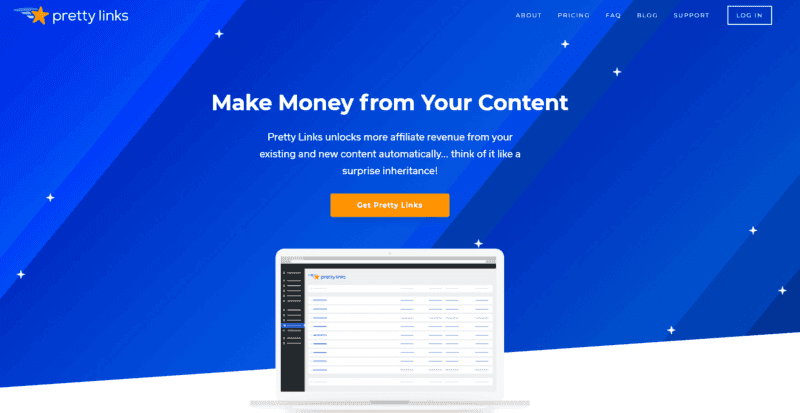 This plugin takes long affiliate links and shortens them. It also lets publishers create branded links, making them more appealing to their site visitors.
Moreover, the plugin helps affiliates track the performance of their links so they can optimize their content strategy accordingly.
While Pretty Links isn't required to create affiliate links, it might still be beneficial for your business. Since the plugin helps your publishers drive conversions and earn more commissions, it can also increase your (and their) profits over time.
Conclusion
Knowing how to create affiliate links is crucial to a successful partnership program. However, the process can seem intimidating at first. Fortunately, you can set up unique URLs easily thanks to our Easy Affiliate plugin.
In this article, we showed you how to make an affiliate link in three quick steps:
Create a new campaign to keep your URLs organized.
Design an affiliate link for your partners to use.
Help your publishers succeed with a link shortening tool such as Pretty Links.
Do you have any questions about creating affiliate links? Let us know in the comments section below!
If you liked this article, follow us on Twitter, Facebook, Pinterest, and LinkedIn. And don't forget to subscribe to our newsletter 🐝