There are many ways to help your partners send new customers to your site. For example, you can use banners and images to generate interest in your products. However, these visuals may not be yielding the desired results.
Perhaps members of your affiliate program are not sharing them, or their audiences are not noticing them.
This is where product videos come in. Creating interesting clips about the items you have on offer is an effective way to capture the attention of your audience, which may result in more sales.
The best part is you don't need to buy fancy equipment to produce professional content.
In this post, we'll highlight the importance of creating videos about your products. Then, we'll share six tips for producing videos that can drive more affiliate traffic to your site. Let's get to it!
The Value of Product Videos for Businesses
Visual elements are powerful tools when it comes to driving brand awareness. As a marketer, you may already be using images and banners in your affiliate program.
However, it might also be worthwhile to put together some product videos that content creators can publish on their platforms.
A survey by HubSpot shows that video captures people's attention more effectively than any other type of online content. Moreover, the majority of consumers prefer watching videos to learn more about a product or service, rather than reading an article about it.
Videos give viewers a clearer idea of how a product works, enabling them to make more informed purchasing decisions: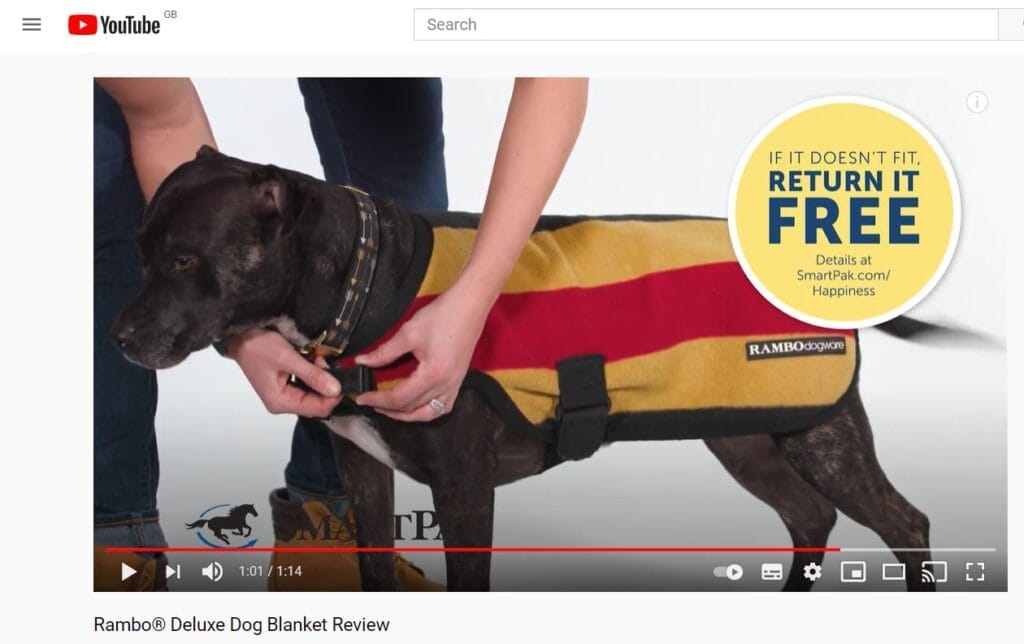 Videos can also have a positive impact on your return on investment (ROI). According to a survey by Wyzowl, 86% of marketers believe that video has increased traffic to their websites, while 78% state that it has helped increase sales.
Many readers tend to skim through blog posts and may therefore miss any mentions of your product. Providing your publishers with videos can help you grab their readers' attention and increase your ROI.
6 Tips for Creating Product Videos That Convert Affiliate Traffic
Diving into video creation can be an overwhelming and intimidating process. Let's look at some top tips that can help you produce quality content for your affiliates to share with their audiences.
1. Highlight the Selling Point of Your Product
Before getting started with your video, you may want to reflect on your product's key selling point. Ideally, the video should highlight the unique features of your item, such as its practicality, ease of use, or versatility.
Remember that many members of your affiliate program also promote other brands on their websites, some of which may sell products similar to your own.
Therefore, you want to make sure you stand out from the competition. You can achieve this by supplying a video that highlights the best about your product.
While your product may have several amazing features, we recommend that you only focus on a few of them in your video. If you try to fit too many details into a short clip, you may end up overwhelming viewers with a lot of information.
2. Make the Content Informative and Engaging
To hold your viewers' attention, the content of your product video should be informative as well as engaging. For example, it can show how an item works in a way that keeps audiences hooked.
There are several types of videos you can create, but a very popular choice is product demos. These are short clips that focus on the functionality of the item you're promoting.
For instance, if you're selling a gadget or an app, you may want to show viewers how to use it with a clear step-by-step guide: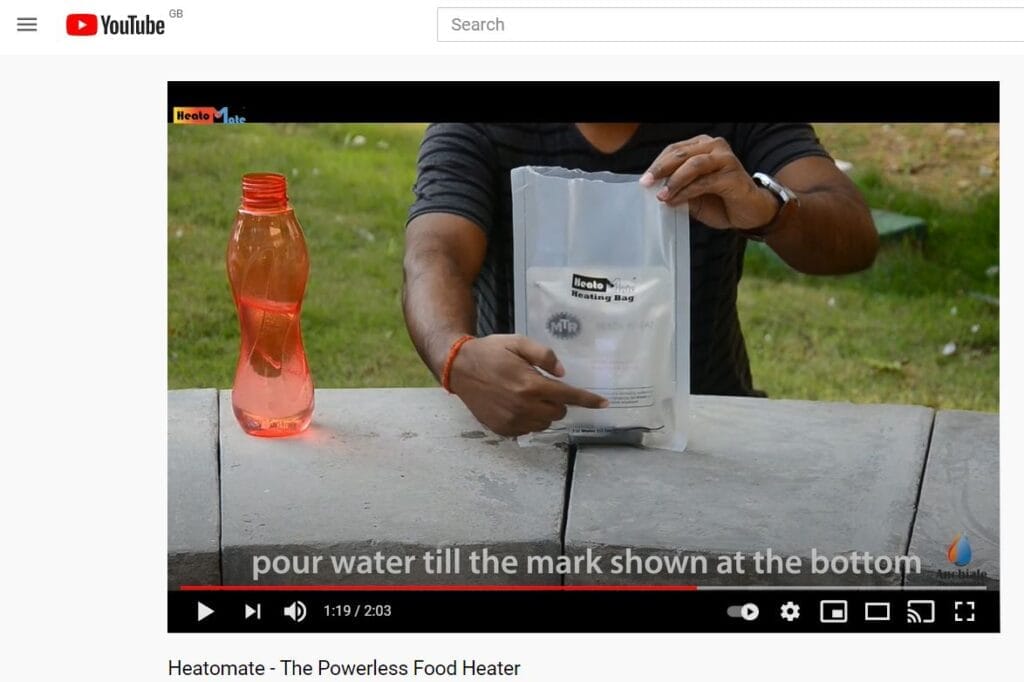 Another way to create an effective video is by involving your customers in the process.
You can do this by asking buyers to send in short clips that show them using your product or talking about their favorite features. Then you can choose the best clips and create a compilation video.
3. Keep Videos Short and Simple
When it comes to promotional content such as product demos or video reviews, it's best to keep your videos short and concise. If it's long and tedious, users may zone out and move on.
Moreover, affiliates may be reluctant to use your video if the file is too large, as this can slow down their websites.
Another tip is to keep things simple. If the video contains too many elements, it may confuse or overwhelm viewers. For this reason, you may want to avoid putting a voice-over on top of background music, or long blocks of text in a single shot.
If you want to showcase more than one aspect of your product, we recommend producing several short clips rather than trying to cover everything at once.
This will also give affiliates a choice of different videos to place on their site, and enable them to highlight the one that they think will resonate with their audience the most.
4. Produce Videos With Your Affiliates in Mind
For your product videos to generate affiliate traffic, they should appeal to your publishers and their audiences. For instance, if the majority of your affiliates are travel bloggers, you may want to show how the product can be useful for travelers.
Affiliates are more likely to share your product video on their blog or social media channels if it's relevant to their niche. Moreover, many content creators only promote products that their audiences are interested in.
Our Easy Affiliate plugin helps you manage your program members and gives you access to several reports, including a list of your top-performing affiliates. You can utilize this data to produce videos for the right audience.
5. Ensure That Your Product Videos Look Professional
The good news about creating videos is that you don't need fancy equipment to achieve a professional result. With a few simple hacks, you can ensure that your content is of a decent standard.
For steady shots, you can use a tripod or place your camera on a hard surface. You may also want to shoot your video outside to make use of natural light, or work in a brightly-lit room.
Also, it's important to ensure that the audio is clear, especially when explaining how your product works.
A high-quality microphone can help with this. Alternatively, you can use text to give instructions and replace low-quality audio with music during the editing stage.
A few user-friendly tools for editing videos include Vimeo Create, Canva (particularly useful for TikTok videos and IG stories), and OpenShot (suitable for Windows, Linux, and Mac).
6. Make Sure Affiliates Have Easy Access to Your Videos
For great videos to work their magic, your affiliates have got to use them! That's why it's critical that you give your affiliates uncomplicated access to them.
With Easy Affiliate, you can create a navigation page on the Affiliate Dashboard specifically for posting video assets.
To get rolling, just go to your WordPress Dashboard > Easy Affiliate > Settings > Advanced tab. Then scroll down to Dashboard Navigation:

Then, simply add a new page and update the settings. The new page in the example above is named "Shop", but you'd want to name your page something like "Product Videos" or "Promo Videos".
When an affiliate accesses their dashboard, they'll see your new page in the main navigation:
Conclusion
Product videos can help you drive more affiliate traffic and yield a high ROI. Customers are more likely to check out your product and make a purchase if they get to see how it works.
The good news is that you don't need expensive cameras or equipment to create videos that convert.
In this article, we shared five tips for producing videos that convert affiliate traffic:
Highlight the selling point of your product.
Make the content informative and engaging.
Produce product videos with your affiliates in mind.
Keep videos short and simple.
Ensure that your videos look professional.
Make videos easily accessible to your affiliates.
Do you have any questions about producing videos for your products? Let us know in the comments section below!
If you liked this article, follow us on Twitter, Facebook, and LinkedIn. And don't forget to subscribe in the box below!