With affiliate spending forecasted to reach $8.2 billion in 2022, there's never been a better time to start your own network. However, if you're going to maximize your profits, you'll need to target the right audience.
Fortunately, with a bit of knowledge, you'll be able to choose between starting a business-to-consumer (B2C) network or a business-to-business (B2B). If you get this decision right, you should have no problems growing your affiliate venture and earning a cut of that $8.2 billion.
In this post, we'll go over the differences between B2C and B2B affiliate marketing. We'll then share three crucial factors to consider when deciding which approach is right for you. Let's get started!
An Introduction to B2B vs B2C Marketing
When businesses start their own affiliate marketing programs, they tend to default to B2C networks. In a B2C setup, you partner with a company that will promote your services or goods to end-point consumers.
These consumers will then use your products or services. The most well-known affiliate programs are B2C, including Amazon Associates:
Although some of the most well-known affiliate marketing networks are B2C, selling to consumers isn't the only option. You can also start a B2B affiliate marketing network.
B2B is any transaction or activity between one business and another. As part of a B2B program, companies will promote your products or services to other companies. The classic example is a wholesaler who advertises your goods to retailers.
B2B and BC2 affiliate networks both have unique strengths and weaknesses. This means one approach is likely to deliver higher profits for your particular business.
Fortunately, by opting for a flexible solution like Easy Affiliate, you'll have the freedom to create either a B2B or B2C affiliate program:
Using our affiliate dashboard, you can provide your partners with all the information and creative assets to promote your links to their audiences – whether they're consumers or other businesses.
With our one-click payouts, you can streamline the payment process. This feature makes it easy to reward B2C partners for multiple smaller sales. It also makes it easy to reward your B2B colleagues for single big-ticket commissions.
B2B vs B2C Affiliate Marketing: Which Is Right for You? (3 Considerations)
Running a successful program hinges on partnering with the right affiliates. This means that choosing between B2B and B2C is one of the most important decisions you can make.
With this in mind, let's ensure your program gets off to the best possible start by exploring the strengths and weaknesses of each approach!
1. Potential Reach
Online shopping is big business. In 2020, retail ecommerce sales worldwide passed $4 trillion and are projected to grow to $5.4 trillion in 2022.
With so many consumers now shopping online, your typical B2C affiliate marketing program has an almost limitless audience. If you want to generate many sales and promote your products and services to a broad audience, a B2C affiliate marketing program may be ideal.
B2C could also be a good fit if you produce goods that have mass appeal. For example, many influencer marketers successfully promote electronic goods:
By contrast, most B2B affiliate marketing programs have smaller, drilled down audiences. Although there were an estimated 213 million companies worldwide in 2020, most B2B programs target specific sectors.
If you specialize in products or services within a niche market, a B2B network may be perfect for your business. However, it's worth considering that even a successful B2B affiliate marketing program may only deliver a modest number of new customers.
2. Sales Cycle
For most businesses, switching to a new provider or supplier is rarely straightforward. There may be multiple procurement policies you need to complete before taking action.
Most larger companies will also have key stakeholders that need to be involved in decision-making.
Adopting your company as a new supplier may require a significant amount of time and effort. With this in mind, B2B sales cycles are often much longer than B2C sales cycles: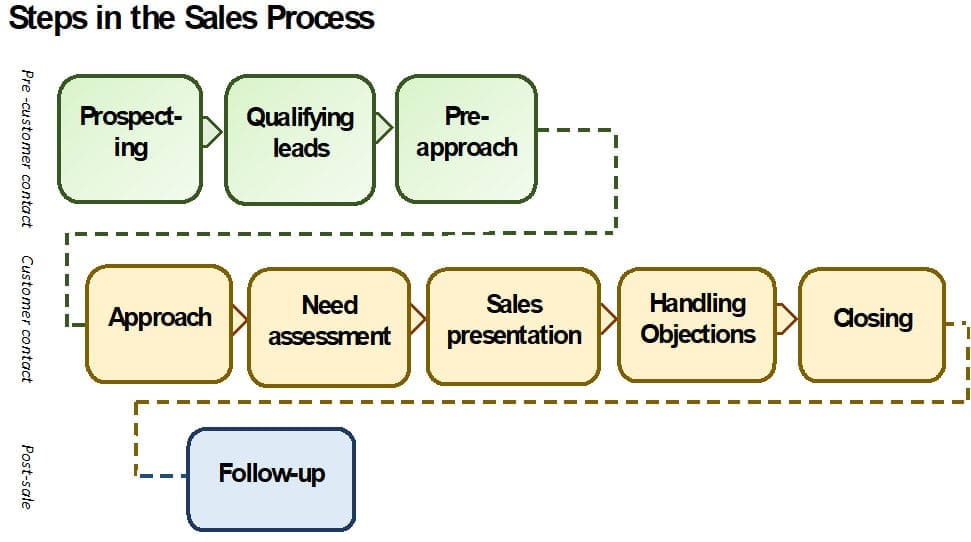 In fact, HubSpot categorizes a B2B prospect as someone who may be searching for a solution sometime in the next 12-24 months. This means you may have to wait a while before your B2B network starts delivering conversions.
In contrast, consumers are typically quick decision-makers. There is no one-size-fits-all timeline for B2C purchases.
However, it's worth noting that in the classic stages of the customer lifecycle, the consumer has already made a purchase by step three. This statistic suggests that if you want to start making sales fast, a B2C affiliate marketing program may be a better fit for your business.
3. Customer Lifetime Value (CLV)
While the B2B sales cycle may be lengthier than B2C, the long-term rewards may be more significant. For example, the customer lifetime value (CLV) is usually much higher.
Experts identify CLV as one of the most critical metrics in B2B sales.
This makes sense when you consider the work required to change the procurement process. Once a business has adopted you as its provider, moving to an alternative supplier is time-consuming and complex.
Any change in the supply chain may also cause disruptions. These can impact the business's profits and even cause it to lose customers.
All of this means that once you've secured a new customer via a B2B network, they're likely in it for the long haul. Therefore, a successful B2B network may deliver high-value clients and a long-term income if you wait for those conversions.
With B2C networks, the customer can move between multiple providers, potentially within the same shopping session, with zero friction. However, this doesn't necessarily mean that you cannot transform B2C converts into long-time customers.
Assuming you provide customers with positive experiences, they may become repeat customers. However, they have the flexibility to switch to an alternative company at any time.
With this in mind, you may need to work harder to retain B2C customers. For example, if your competitor cuts its prices, you may have to organize a sale to maintain your B2C converts.
Conclusion
Affiliate programs generate between 15-30% of all sales for advertisers. However, if you want to boost your profits, you need to target the right audience.
Let's quickly recap three factors to consider when deciding whether B2B or B2C affiliate marketing is right for you:
Potential reach. The majority of B2B networks have limited audiences, especially when compared to the sheer number of consumers who shop online.
Sales cycle. B2B has a longer sales cycle than B2C. If you want to generate conversions fast, this is an area where B2C has the edge.
Customer lifetime value (CLV). For many businesses, changing a supplier or provider is rarely straightforward. For this reason, B2B has a much higher CLV than B2C.
Do you have any questions about B2B vs. B2C affiliate marketing? Let us know in the comments section below!
If you liked this article, follow us on Twitter, Facebook, Pinterest, and LinkedIn. And don't forget to subscribe to our newsletter 🐝