With our Mailchimp add-on, it's easy to add your affiliates to an audience list (with a tag) in Mailchimp.
First install our Mailchimp add-on from the Easy Affiliate > Add-ons page in your dashboard.
After it's installed, head to the Easy Affiliate > Settings > Integrations tab. And configure the options as shown below: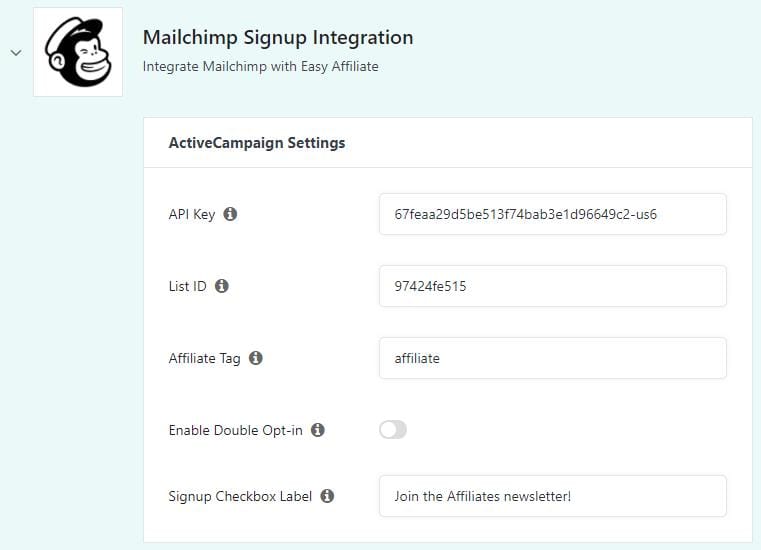 API Key: Login to your Mailchimp.com account. Then go to Account > Extras > My API Keys.
List ID: Select your Audience List in Mailchimp.com. Then View Contacts. Near the top there should be a "Settings" option. Click Settings > Audience name and defaults > Copy/Paste the Audience ID.
Affiliate Tag: Enter in a valid tag. The affiliate's subscriber record in Mailchimp will be tagged with this. Use this tag to segment your Audience by affiliates only for example. Then you can send campaigns only to affiliates when you want.
Enable Double Opt-in: This requires the affiliate to click a double opt-in link in an email. If they don't click it, they won't be added to your Mailchimp Audience list. We recommend this only if you're not doing Affiliate Applications. It will help keep your list clear of potential SPAM signups/registrations.
Signup Checkbox Label: This is the label shown next to the opt-in checkbox on the Affiliate Registration form.