With our ConvertKit Integration, it's possible to add your affiliates and tag them within your ConvertKit list.
First you'll need to install our ConvertKit add-on from the Easy Affiliate > Add-ons page.
Once installed and activated, you can set it up at Easy Affiliate > Settings > Integrations tab.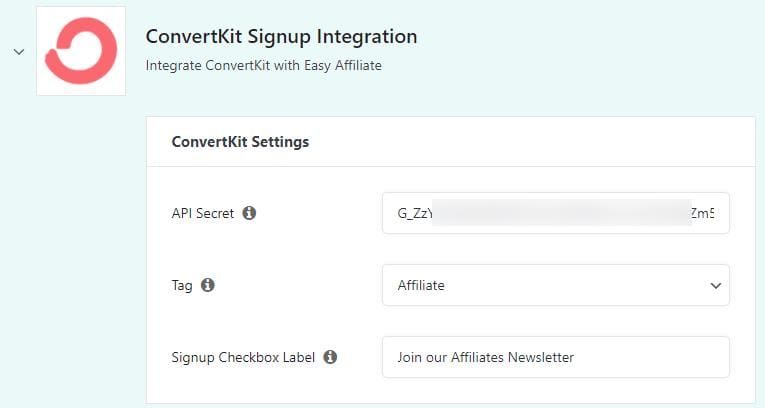 API Secret: This is your API Secret from your ConvertKit.com > Account Settings > Account Info > API Secret > Show Secret. Copy and paste it into Easy Affiliate Settings.
Tag: If your API Secret is correct, you Tags will display in this dropdown. Select the tag you'd like to have applied to your affiliates. If the tag does not yet exist, you may need to add it in ConvertKit first, tag at least one subscriber with it, then enter your API Secret again to refresh this dropdown.
Signup Checkbox Label: This is the text label for the opt-in checkbox on the Affiliate Registration form.